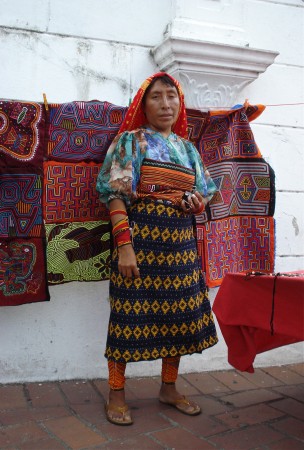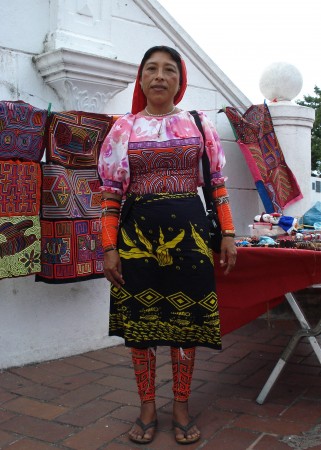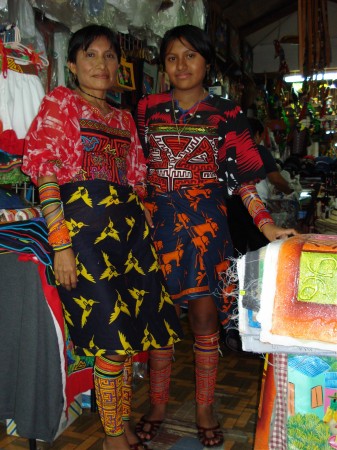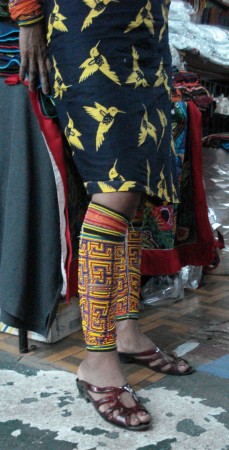 Photos by The Style Crone
As we draw closer to the six year anniversary of Nelson's diagnosis, I have been having recollections of important and memorable experiences that we've shared during our journey over these years.  During Nelson's remission in 2008 we traveled to Panama and visited a friend who I hadn't seen since graduate school in the early 70's.  Reviewing photos from that time, which of course included elephant bell bottoms and maxi dresses, brought much laughter as we reminisced.
During the visit we were introduced to the Kuna, an indigenous people of Panama.  Nelson and I were sitting in a restaurant for lunch in Panama City and as I gazed out the window,  a beautiful woman dressed in the most spectacular, vivid and extraordinary outfit strolled by.  I was transfixed!  I loved the mixing of patterns and  the intricate bead wrapping of arms and legs.  It was a moment that the SC will never forget!
As per Wikipedia:  "The Kuna are famous for their bright molas, a colorful textile art form made with the techniques of applique and reverse appliqué. Mola panels are used to make the blouses of the Kuna women's national dress, which is worn daily by many Kuna women. Mola means "clothing" in the Kuna language."
Unfortunately, one week after our return from this glorious adventure, Nelson's recurrence was diagnosed following a PET scan.  The molas that I had purchased in Panama remain in the box that they were placed in during that distressing time. This post has inspired me to pull that box out and provide myself with a visual treat!