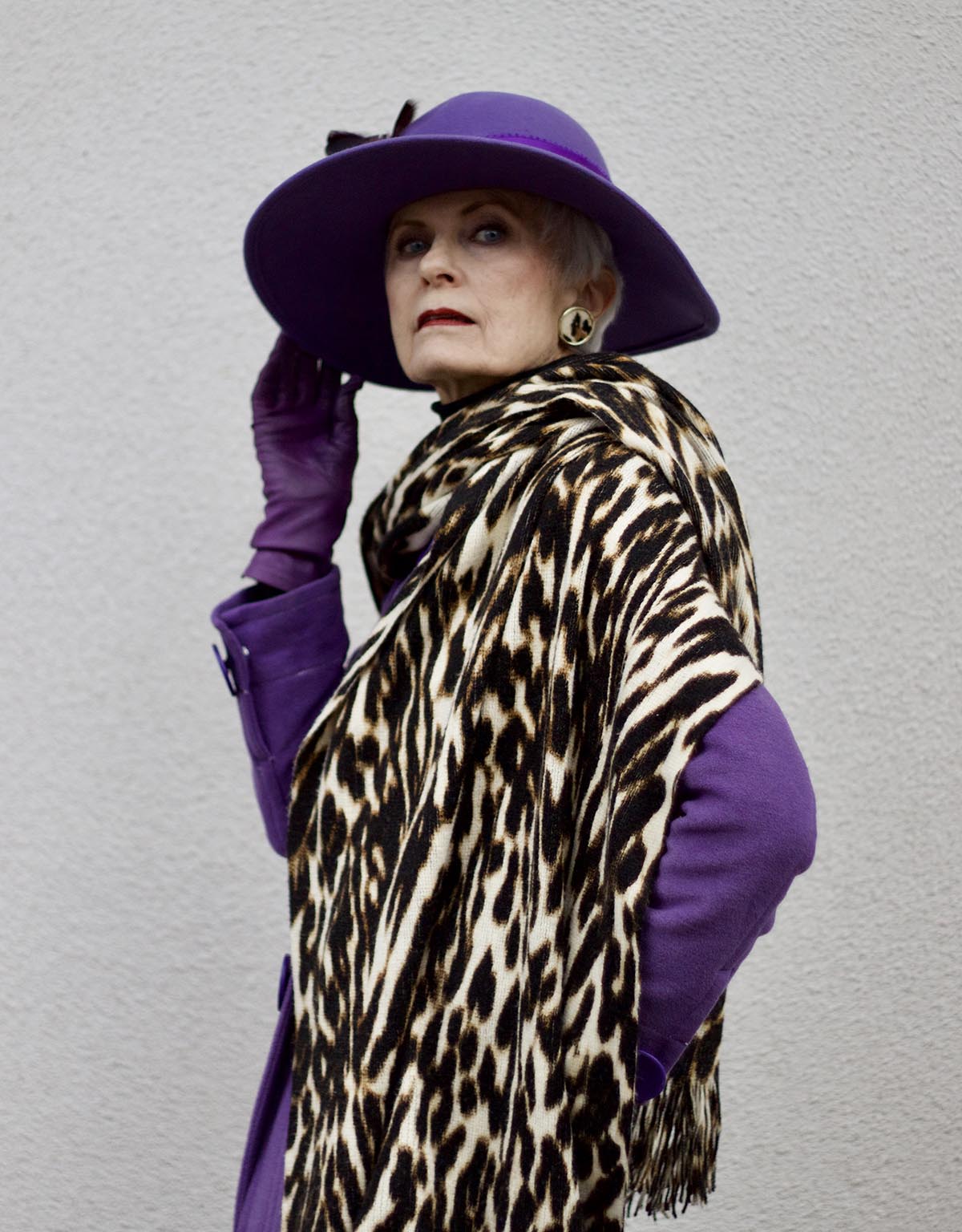 April's Hat Attack is a wide-brimmed purple fur felt chapeau trimmed with feathers, which was originally gifted to my hat shop partner's mother Doris during the days of our hat shop in the 1980's.  She wore it frequently, and after she died, my hat shop partner Mary Lou was seen wearing this beauty out and about in Denver.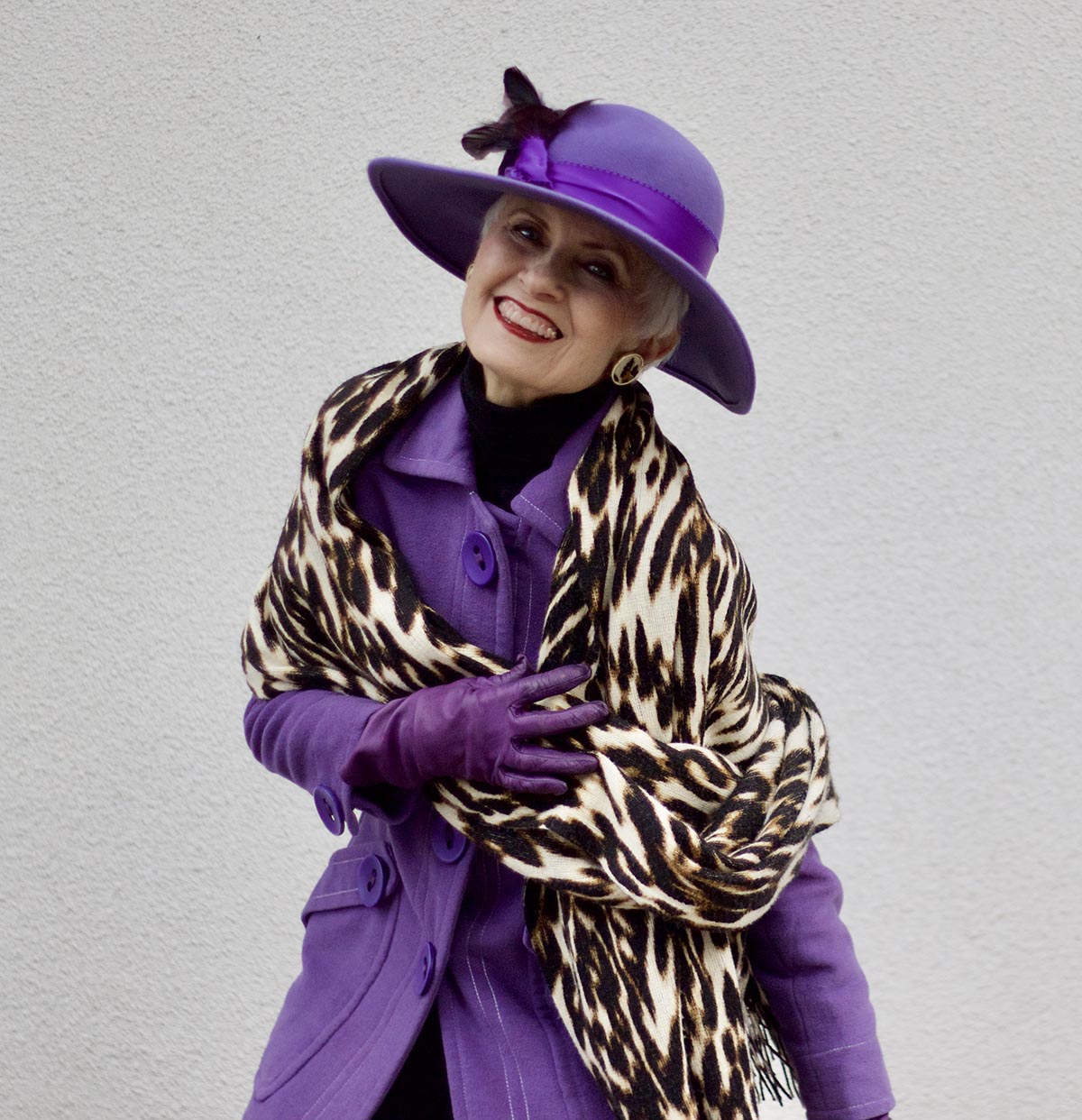 When Mary Lou died about nine years ago, this purple beauty was passed on to me. Since then, this hat has been perched in my hat room, on one of the higher hanging racks on the south wall, as though it were a shrine to my "hat history."  It had not been worn since in my possession.  As evidenced by the hats that I feature, large brims are not my forte. I have considered downsizing and replacing it with a hat that would appeal more closely to my aesthetic, but this was only a passing and momentary consideration.  Somehow it felt as though I would be letting go of an integral part of my essence.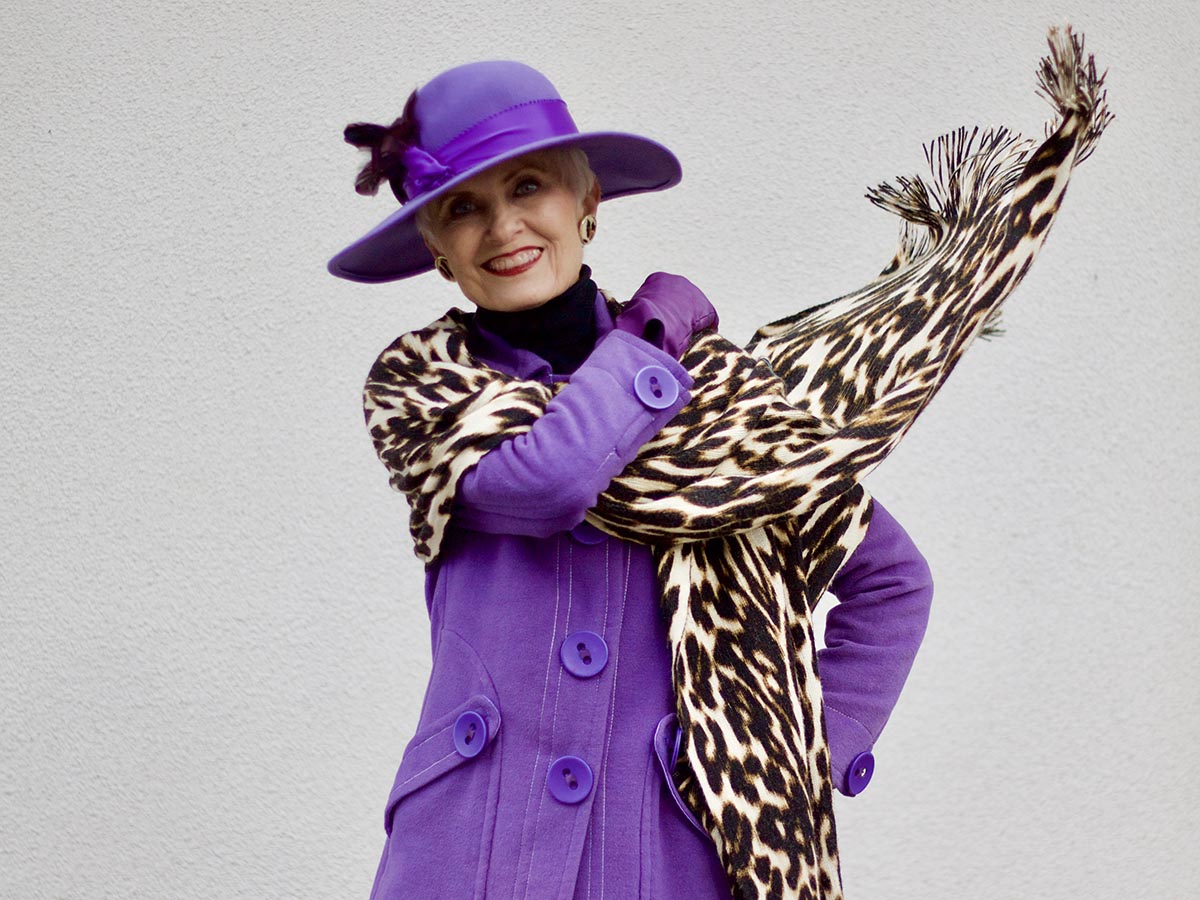 Then there was last Saturday!  I was composing my ensemble for the "March for our Lives Denver," in the spirit of "there is an outfit for every occasion."  This purple jacket was the perfect match for the cool but sunny day.  From there I was drawn to one of my leopard scarves to layer for warmth if needed, and of course the purple leather gloves were a given.  From there I walked into the hat room, and the purple hat greeted my gaze. The perfect marching hat magically appeared!
As I placed this feather adorned confection upon my head, I remembered that Mary Lou's niece and nephew were students at Columbine High School when the first mass school shooting in the US took place in 1999.  Several of their friends were murdered that day, and they too had been at risk.  Somehow it all came together!  The purple hat not only honored the legacy of the hat shop created by Mary Lou and myself; it also brought energy to the movement to address gun violence in all communities across the nation.  Led by young people. With compassion and inclusion.
Hats are more than accessories.  For me they carry memories and meaning.  They are symbols and they are part of the armor of my daily life. Yesterday, today and into the future.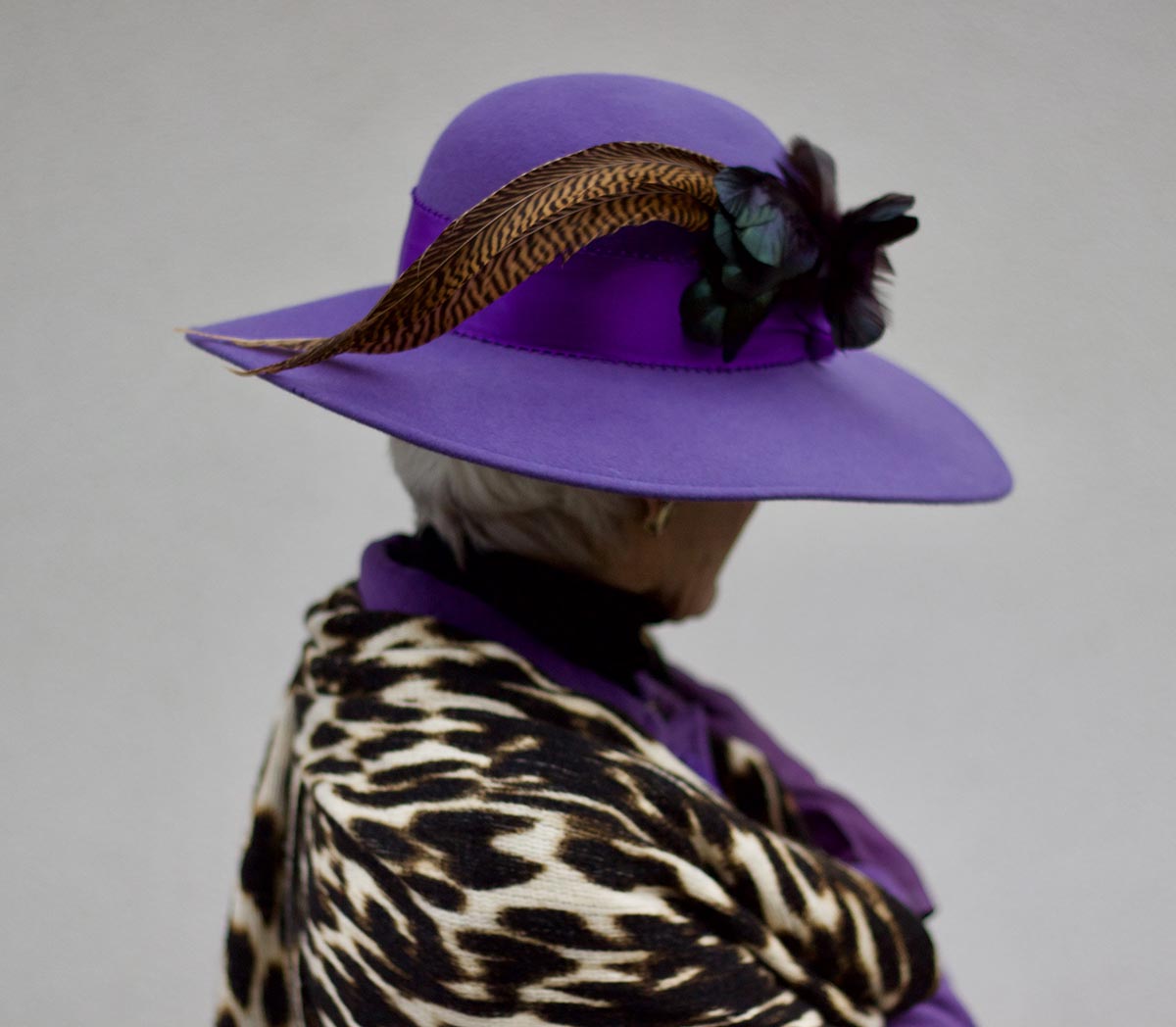 Photos By Daniel
Linking up with Patti's Visible Monday HERE, Catherine's #iwillwearwhatilike HERE at Not Dressed As Lamb and Cherie's Shoe and Tell Fashion Link Up HERE at Style Nudge.
Now it's your turn to throw a little headwear my way. Give The SC an APRIL HAT ATTACK and kindly link to Style Crone somewhere in your post. The link-up will be open through April 30th.
Anyone can participate in the celebration of headwear!  Click on the blue link-up button and there are a number of ways to share your photo from your blog, Instagram or your computer photo files.  All forms of headwear are appreciated:  hat, headwrap, headscarf, headpiece, fascinator, hair flower, headband or other adornment for your head that you enjoy.  Multiple photos are encouraged!
[inlinkz_linkup id=773704 mode=1]