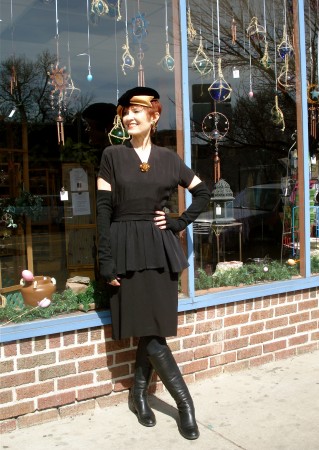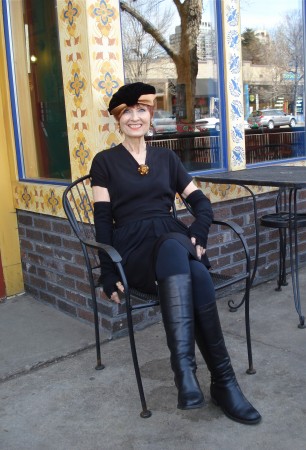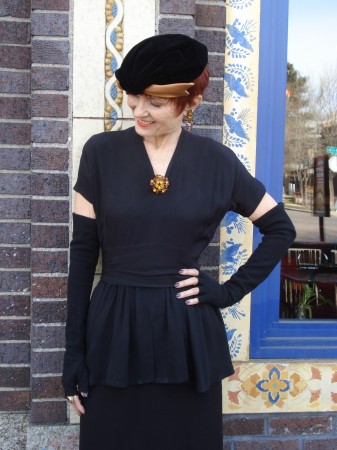 Photos by Diana on Colfax Avenue a few blocks from home.
Last year at the transition to 68 The SC went to dinner with Nelson HERE  in vintage cape and hat, unable to write about the full impact of the hours prior to our outing.  Earlier in the day we had met with our guide (a dear friend of 36 years) from Natural Transitions HERE , had talked intimately about death, made plans within the confines of unpredictability and addressed what N wanted before and after he drew his last breath.  Just a few details!  This conversation, facilitated by our skillful coach, thankfully opened the floodgates for all that needed to be said to each other and to family/friends.  End of life discussions in our culture are difficult to approach, even by those of us who have worked in health care for a lifetime. But it was a relief and the greatest gift to explore and accept without fear that which was staring us in the face.  As I reflect on that day, a year ago, what has transpired remains unreal in many ways, as though I'm looking at the past though a self protective veil or fine layer of gauze.
As for aging, I look forward to the day when the archetype of the 'crone' will be revered and honored. Ari Seth Cohen of Advanced Style HERE provides inspiration daily with his respectful and beautiful photos of women and men who are aging with vigor, enthusiasm and style.  Crone to the Bone HERE presents mesmerizing photos of older women across cultures.  The vibrant and diverse global community of fashion bloggers over 40, partying together on The SC's 'Blogs We Love' page HERE , continually energize, influence and delight. There is a revolution of perception in the air!  Why not live as though that day has arrived? Perhaps that's the best strategy to deal with the unconscious inner ageist that makes unwelcome visits despite my best intentions.
But I digress.  Why be so serious on this day?  Why not take a vacation from my memories and live in the moment, go out to dinner with Camille and laugh with friends.  Raise a toast to Nelson with a frivolous gloved hand and enjoy the movement of my estate sale vintage chandelier earrings.
In celebration of 69, my sartorial choice is a black rayon dress with peplum 'from the 40's,' like me.  A garment that shows the 'changes that come with age,' like me.  And an Irene of New York black velvet structured beret with amber satin bow and amber jewels that are 'vintage,' like me.  And a pair of long black fingerless gloves that serve as sleeves and allow the accessory of nail polish to be revealed. The tall contemporary black leather boots ground The SC in the present.
And as for grief and loss, not to be denied, I was touched by this piece by Cheryl Eckl from 'A Beautiful Grief' HERE :
"I am your best friend. Your most authentic guide—because I live so deep inside of you. Some may think me a dark and sinister figure because I am the great disturber of worlds and ideas and beliefs. The false or, perhaps, the incomplete things you have used as crutches. You know this about me now. I will only tell you the truth about where something is different. Where an opening exists. Where a doorway can be found. You must open the door yourself. But I unlock it."