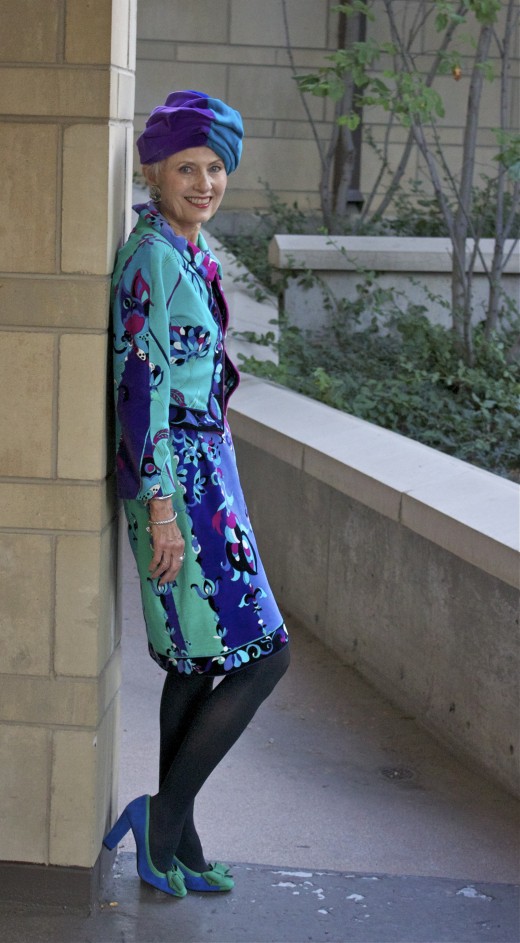 Several months ago I was introduced by Debra Rapoport HERE to This Chair Rocks HERE, the site by the brilliant Ashton Applewhite. "Pushing back against agesim – which affects everyone," is the motto on her site header.
This Chair Rocks includes the blog, Yo, Is This Ageist? HERE which has me critiquing commercials, the language that I hear in my environment and my own internal dialogue.  I have become captivated by everything that Ashton writes and it has energized me in new and intriguing ways.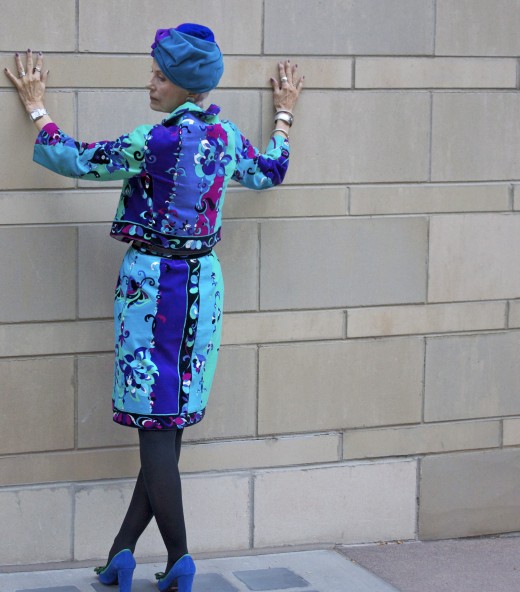 Though I am familiar with ageism, This Chair Rocks introduces a movement that sits so comfortably and resonates with my soul that it feels like home.  It's always been important to me that my behavior match my values.  During my career, in my personal life and now here on Style Crone.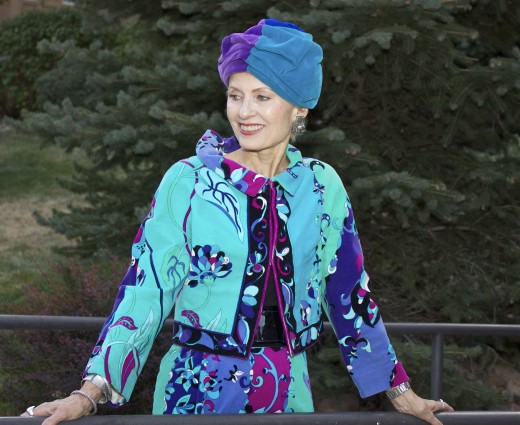 It fits with Ari Seth Cohen's Advanced Style Movement HERE in terms of changing the perception of older people in our culture, and adds another layer of dimension and understanding about the institutionalization of ageism and how it, along with all of the other "isms," undermines our potential.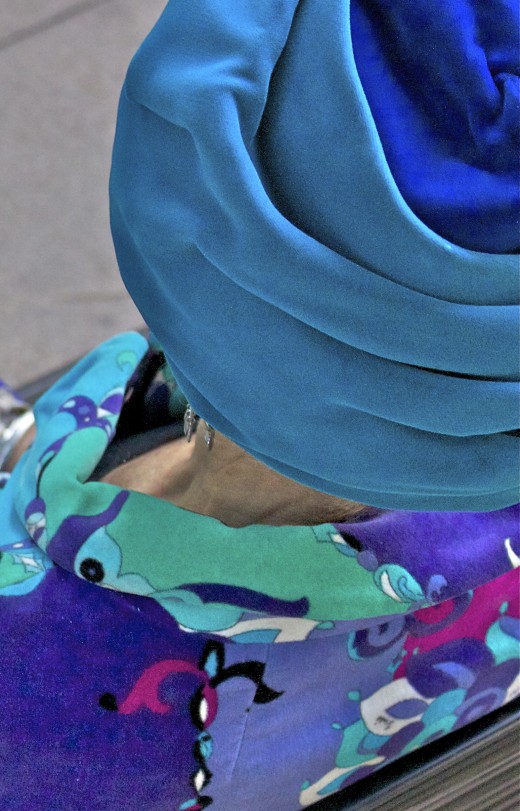 Ashton Applewhite writes HERE,  "I began blogging about aging and ageism in 2007 and started speaking on the subject in July, 2012, which is also when I started the Yo, Is This Ageist? blog. During that time I've become a Knight Fellow, a New York Times Fellow, and a fellow at Yale Law School. In 2015 I was included in a list of 100 inspiring women—along with Arundhati Roy, Aung Sang Suu Kyi, Germaine Greer, Naomi Klein, Pussy Riot, and other remarkable activists—who are committed to social change."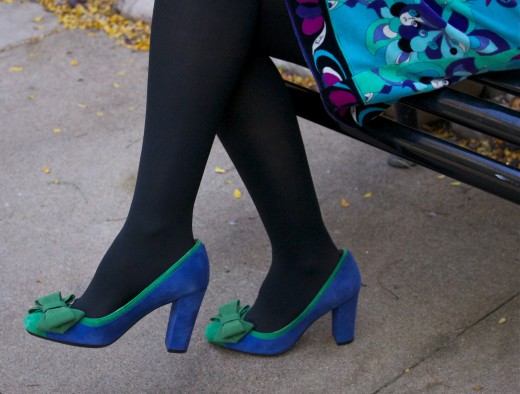 Photos By Daniel
At this point I'm raising my awareness and thinking about my own internalized agesism and how it affects my life at 72.  I don't know where this will take me, but I do know that I'm on board.  Thank you Debra, for introducing me to Ashton Applewhite and the movement that she leads for the benefit of all.
Vintage Pucci suit  and vintage jewelry – estate sales; vintage turban – Guild Collective HERE, Minneapolis; blue/green pumps with bows – Second Debut HERE, thrift shop Minneapolis.
Linking up with Patti's Visible Monday HERE, Catherine's #iwillwearwhatilike HERE and Cherie's Shoe and Tell HERE.