Juxtapostion And The Very Old Grandmother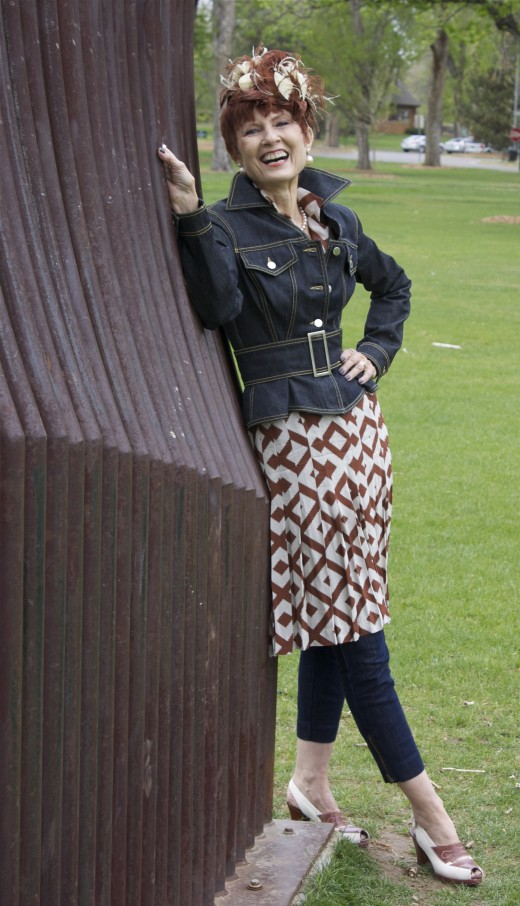 The SC and Daniel took a walk in City Park, adjacent to my home, to take a few photos.  Along the way we enjoyed the beginnings of spring, reflected by the greening of natural spaces and accessorized by lilacs which magically appear as the brilliant blooms of flowering trees fade.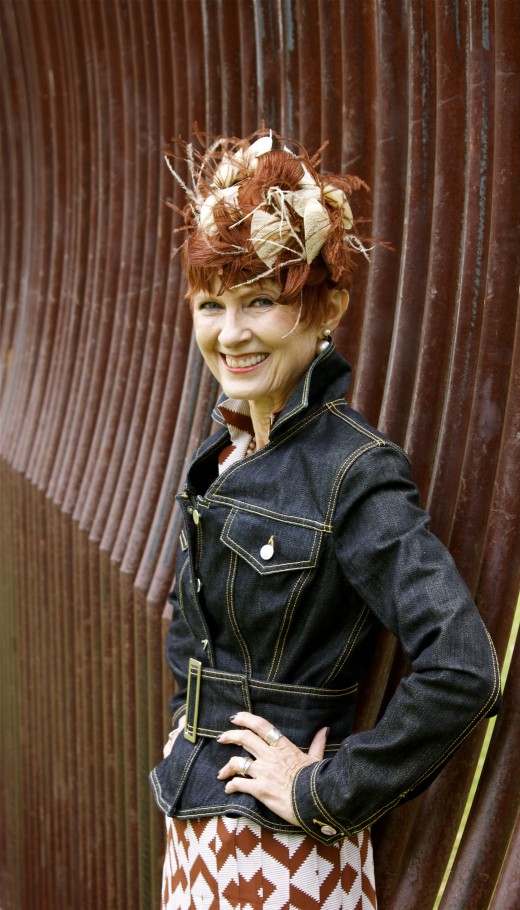 Planning my ensemble for Friday evening's dinner out with Mr. J, I was drawn to the vintage feather fascinator which was purchased at Fabulous Fanny's in NYC HERE during my hat shopping adventure with the Idiosyncratic Fashionistas HERE.  It had been flirting with me from its perch in the hat room, longing for an outing, knowing that it would become an extension of my hair!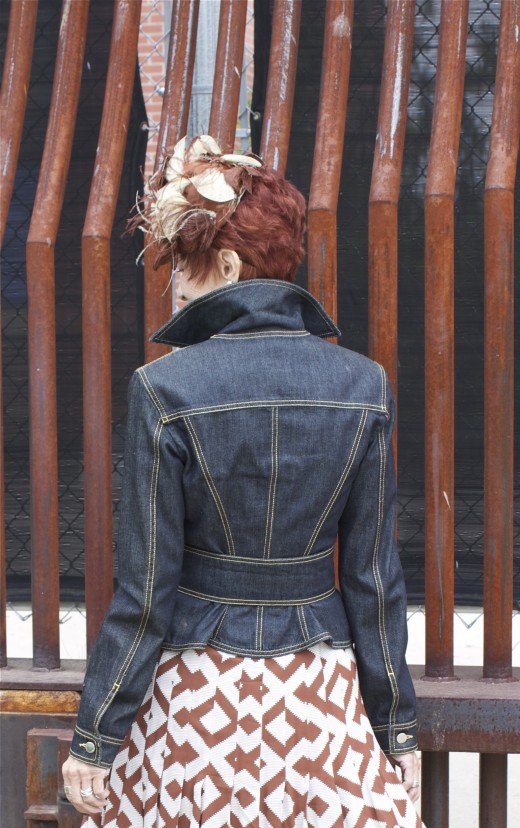 Recently I have become fascinated with the concept of juxtaposition or the fact of two things being seen or placed close together with contrasting effect.  I was drawn to denim, throwing it together with feathers, pearls and elements of the 1940's.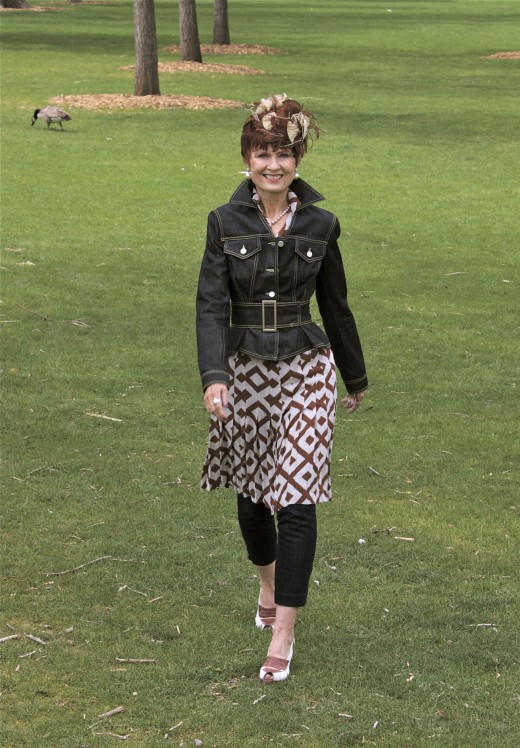 A walk in the park always includes sightings of geese (upper left hand corner), and goslings have just begun to make their yearly appearance.  New beginnings are on display everywhere and meet my wandering gaze.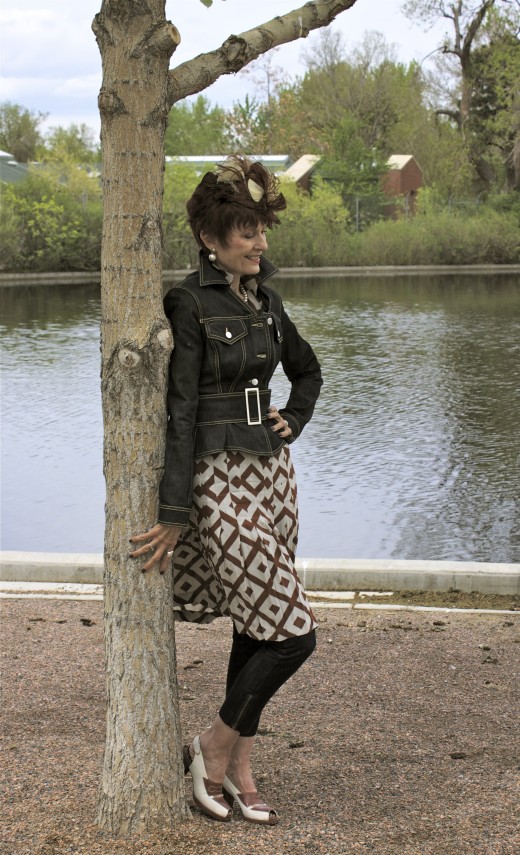 The shimmer of the water in spring brings to life the shine of my silver belt buckle and buttons and the glow of my vintage pearls.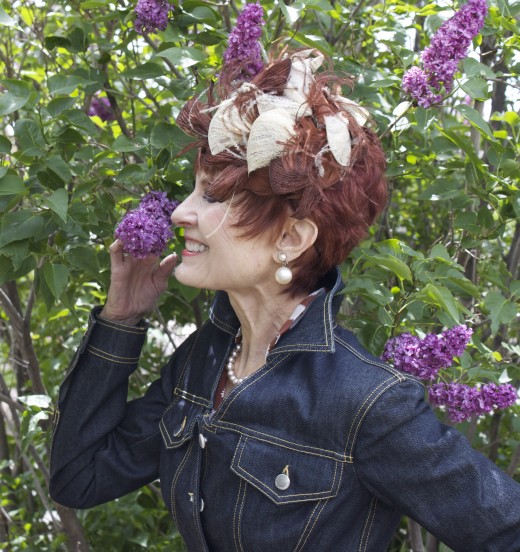 The lilac diorama in City Park has been a favorite of mine for many years.  I'm thrilled by the variety of blooms that are on display in colors that I have never before seen on a lilac shrub.  The walkway through the bushes delights my senses and the sweet fragrance surrounds me with nature's perfume.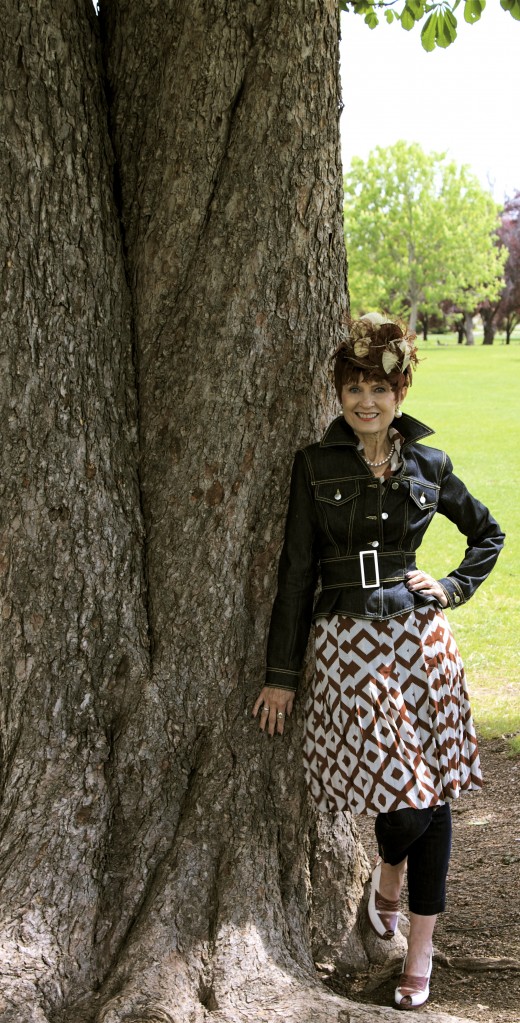 I wonder how many years this tree has grown to attain its breath.  Trees are admired at any age, from sapling to maturity without judgement.  There is no ageism applied to the crones of the tree world!  Their leaves, trunks and branches are considered beautiful, whether in spring or fall.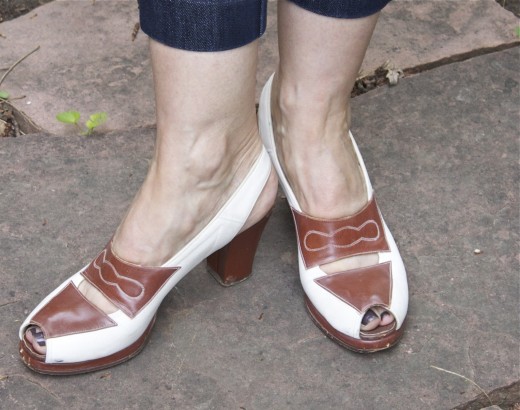 Photos By Daniel
Accompanying the feather fascinator are: denim jacket – Denver boutique going out of business sale years ago, cropped denim skinny jeans – Buffalo Exchange, 40's patterned rayon dress with pleated skirt, vintage pearls, and vintage open toed pumps – estate sales.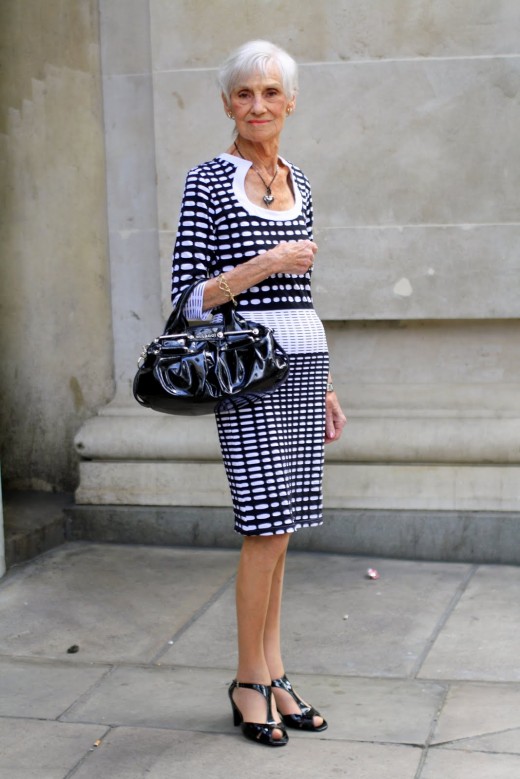 Photo By Ari Seth Cohen
On another note, I discovered the elegant blog by Rita Marcus of the Very Old Grandmother several years ago after she was featured on Ari Seth Cohen's Advanced Style HERE.  I checked in on her last week, only to find that she had passed away at the age of 89.  A beautiful post by her son, Dr. Stephen Michael Marcus, honored her life HERE.  I was brought to tears by the passing of a role model, who I had never met, but who had inspired me from England.
As I think about it, I have become aware that blogging connections have the power to elicit emotions that are genuine and spontaneous. Surely a gift that was unexpected but real and life enhancing.  Rest in peace Rita. You made a mark on my life!