Carol Markel's Hat Shop In A Box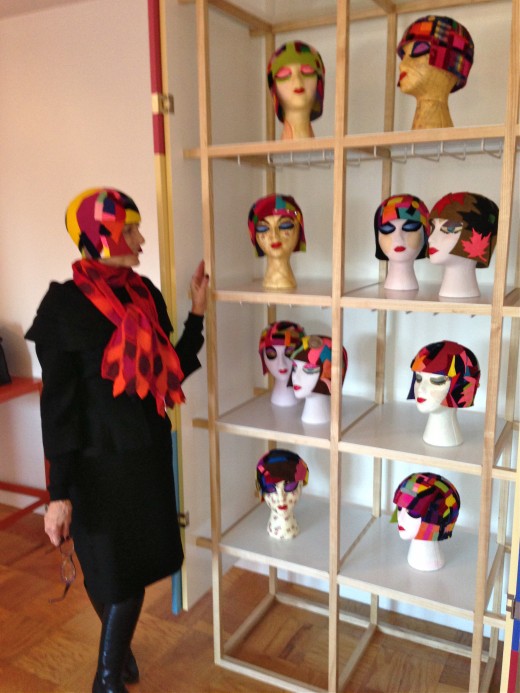 Several months ago The SC became enthralled with a post that Carol Markel, milliner, artist and blogger extraordinaire published on her blog Femme et Fleur HERE, which previewed her new hats.  I couldn't take my eyes off of her remarkable manikin heads, and sent Carol a message asking if they were for sale.  I was excited that her answer was "yes," and during my trip to NYC, I purchased one of her manikins from the lovely line-up above.  There are some pieces of art that are irresistible!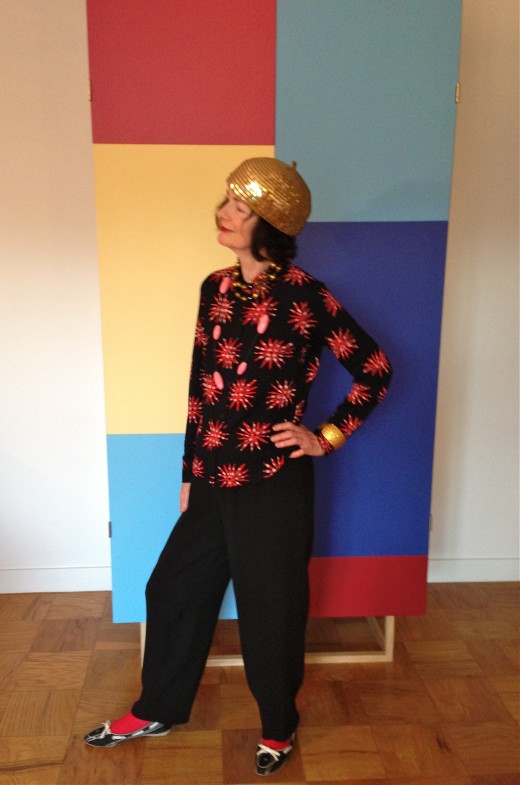 Carol designed this hat shop in a box, and when opened, displays  a thrilling array of hats on manikin heads. This is the gorgeous woman who greeted me at the door when I visited her studio.  Spending time with Carol has a magical quality.  She is witty, welcoming, generous, gentle and vibrantly creative, as can be seen clearly by her self-expression in the above photo.
It took me a long time to decide which piece of art to take home with me, as they are all so individually beautiful and expressive, with red lips and dreamy eyes.  Through a complex process of elimination, I chose a manikin head covered with vintage rose patterned tissue paper and sewing patterns;  blue, purple and black felt eyes; and red lips to live for.  She's located in the upper right hand corner of Carol's Hat Shop In A Box, in the first photo.  The photo does not begin to reveal her true beauty.
In the process, I fell in love with a hat by the name of Denise, and I now have a budding collection of Carol's art.  The hat in the first photo was discovered at Carol's studio during my last trip to NY.  Denise will debut in my next post and she was my hat of choice for New Year's Eve.  Denver was very appreciative!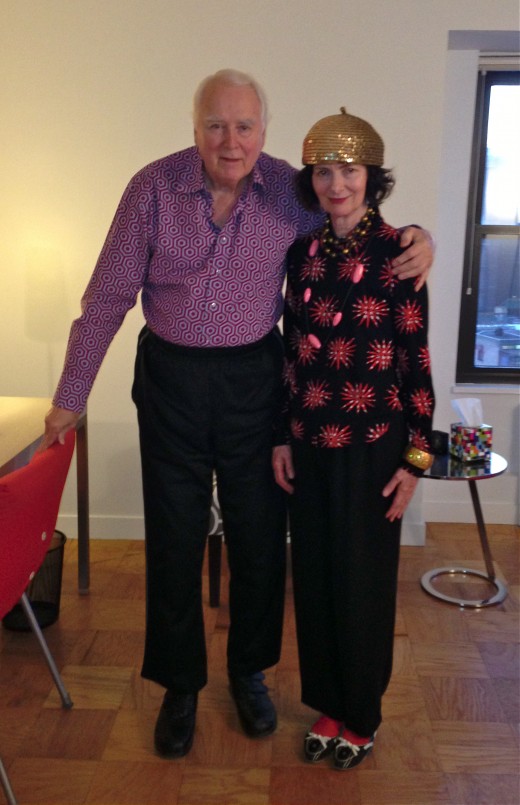 Carol's charming and debonair husband Richard, wearing a colorful shirt from Paris, joined us for tea.  He has wonderful stories to tell about his life as an artist and an art professor.  Thank you Carol and Richard, for a fabulous afternoon in your studio and home.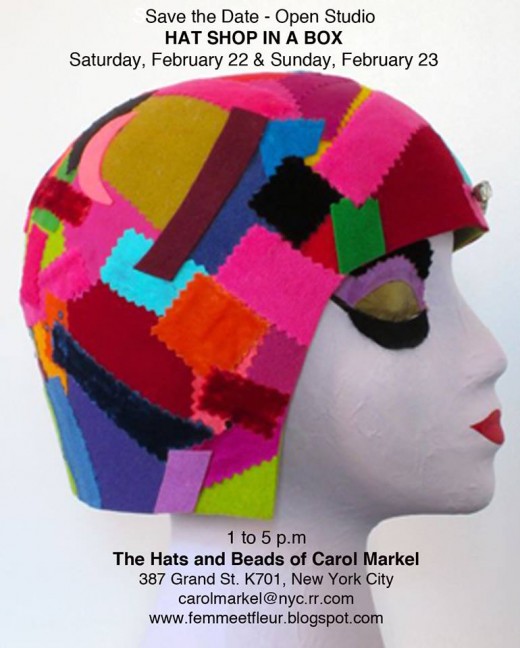 If you are anywhere near Carol's studio on February 22nd or 23rd, check out her innovative "Hat Shop In A Box."  I can promise that you will not be disappointed.
Linking up with Patti's Visible Monday HERE at Not Dead Yet Style.  I missed the last event, so very happy to be back and joining the party!