Hat Attack #72 – Vintage Frank Olive Millinery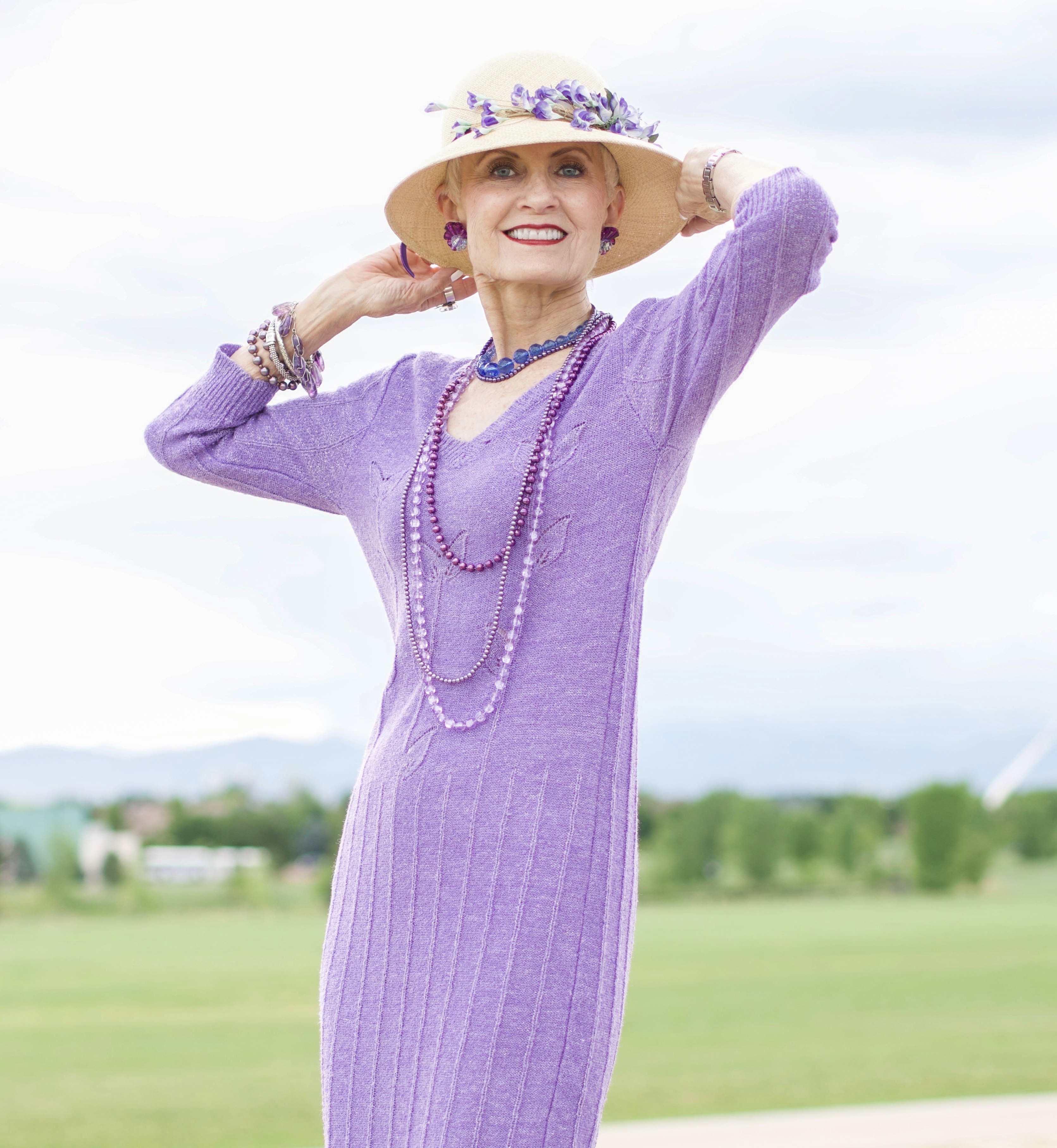 July's Hat Attack features a vintage straw beauty by the milliner Frank Olive, who is dearly departed.  I found this chapeau at an estate sale years ago.  The natural straw brimmed hat is trimmed with lavender and blue silk flowers.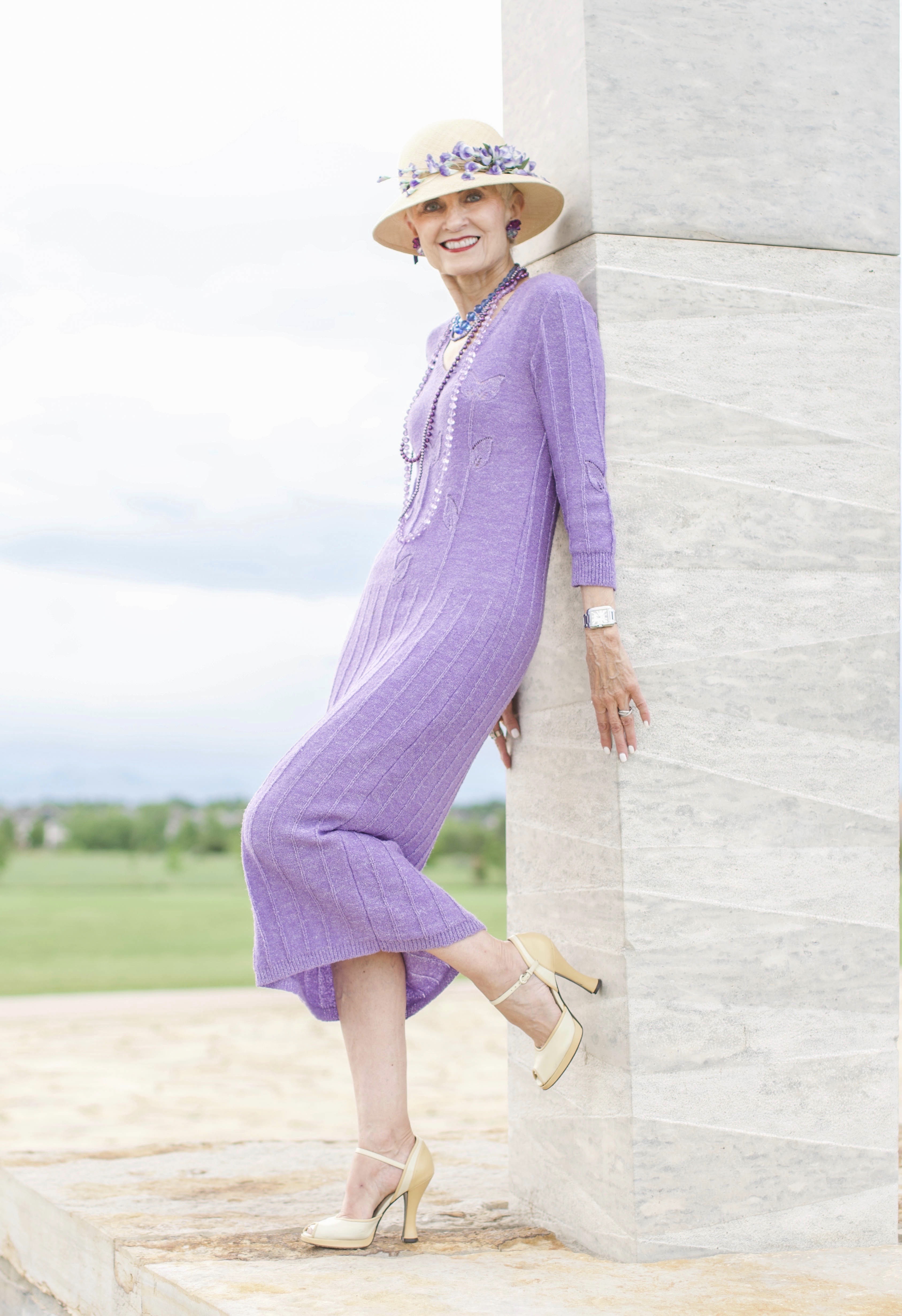 I carried Frank Olive's hats in my hat shop in the 1980's.  Though he lived in New York City, I was thrilled when he visited my shop in Denver. He has always been an important milliner for me, and he was very encouraing and complimentary regarding my business. I miss his contributions to the millinery world and I dedicate this post to his brilliance.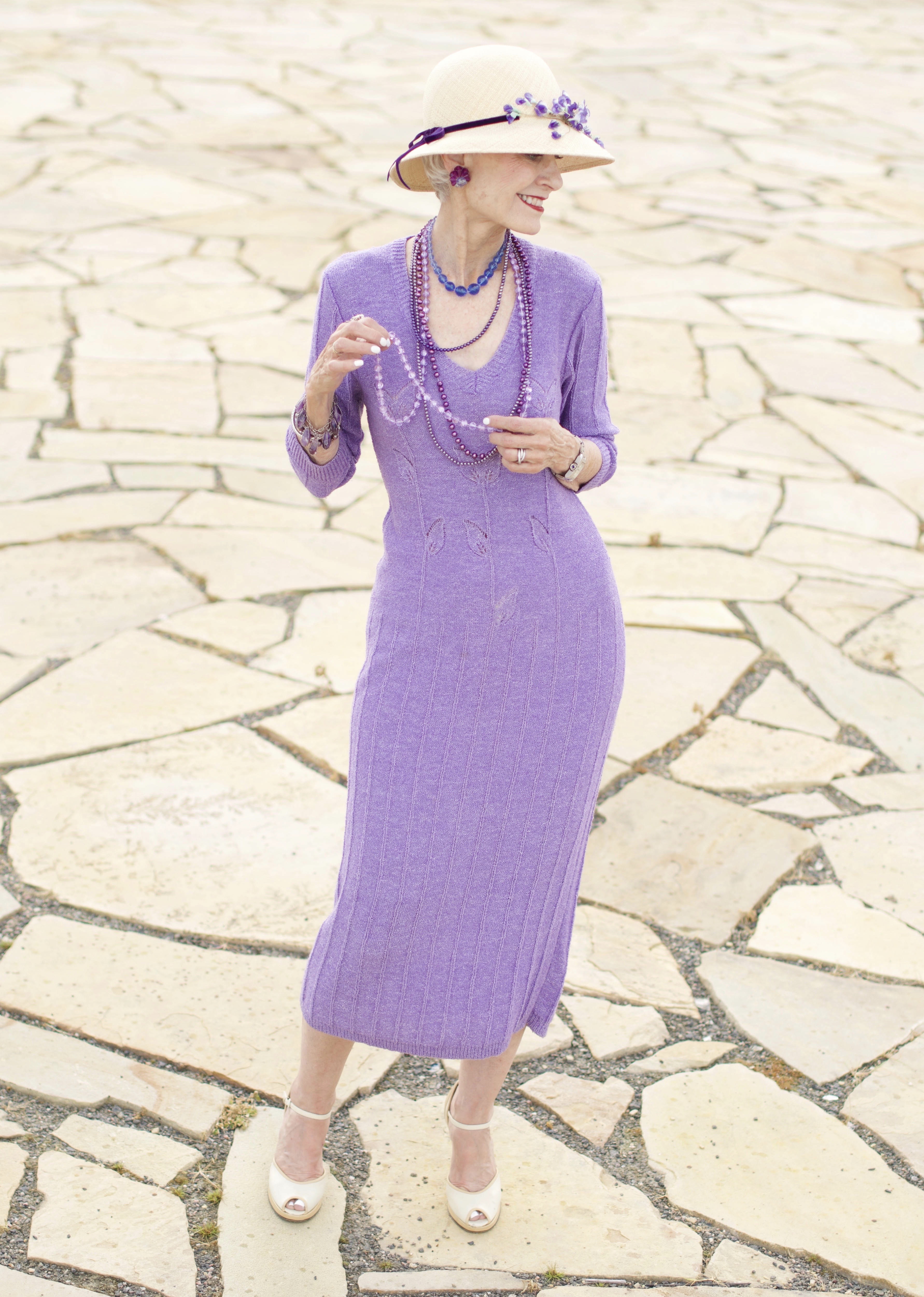 Frank Olive started designing costumes while attending the Chicago Art Institute. He moved to New York hoping for a niche in the theater. His work drew the attention of the designer Normal Norell, who suggested that he become a milliner.
Mr. Olive's creations found customers among designer houses like Oscar de la Renta and Pauline Trigere, as well as leading department stores and performers like Carol Burnett, Diana Ross and Peggy Lee.
"I think that hats are an essential part of being a woman," he told an interviewer in 1968. "I design hats for a woman who feels this. I want to help her discover herself."
He opened his first boutique in Greenwich Village on Macdougal Street, designing clothes and hats for Seventh Avenue fashion houses, which included them in their collections to sell to private customers. In 1971, he and a partner, David Stein, established Frank Olive's World on the West Side. Mr. Stein is the company's president.
Women's Wear Daily, in a "75 Years of Fashion" issue in 1985, cited Mr. Olive as one of the influential designers of the century….The New York Times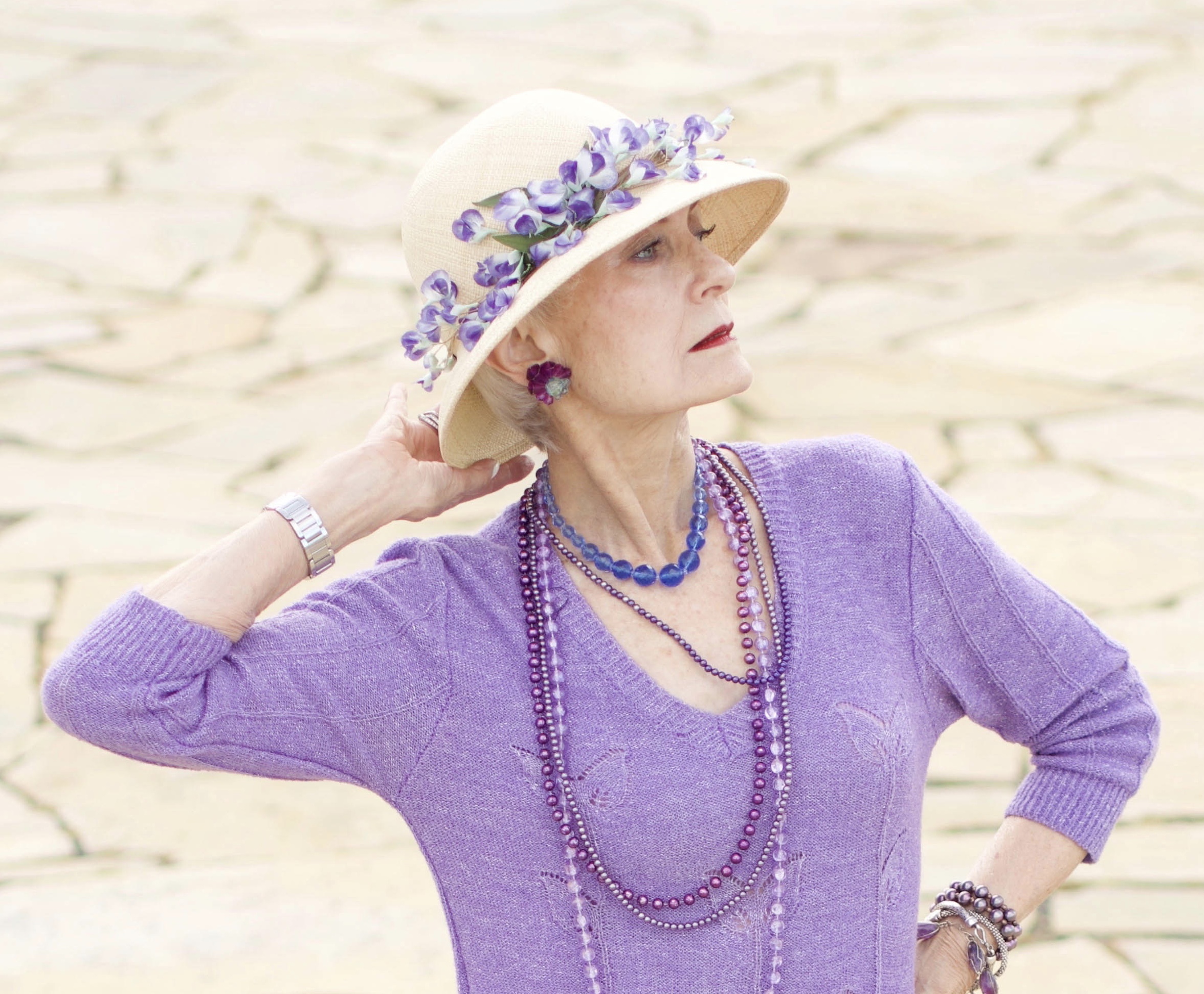 Photos by Daniel
Vintage hat and vintage jewelry – estate sales, open-toe heeled pumps – thrifted, vintage lavender knit dress – New Relevance Vintage.
Anyone can participate in the celebration of headwear!  Click on the blue link-up button and there are a number of ways to share your photo from your blog, Instagram or your computer photo files.  All forms of headwear are appreciated:  hat, headwrap, headscarf, headpiece, fascinator, hair flower, headband or other adornment for your head that you enjoy.  Multiple photos are encouraged!
Now it's your turn to throw a little headwear my way. Give The SC a JULY HAT ATTACK, and kindly link to Style Crone somewhere in your post. The link-up will be open through July 31st.
You are invited to the Inlinkz link party!