Spring brings new beginnings and new life after the dormancy of winter.  Color is everywhere, as The SC is embraced by the flowering tree a block from home.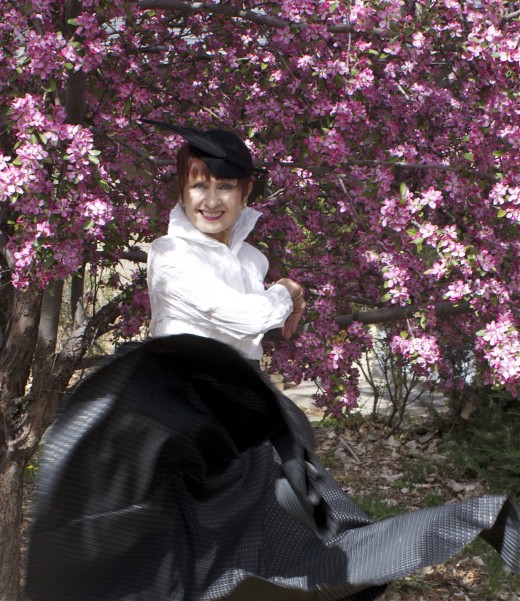 Spring is about movement.  The gifted high-waisted black with gold threads circle skirt by Camille's talented friend Tess of 50 Dresses HERE can be tossed about and twirled, creating dramatic patterns with its energy.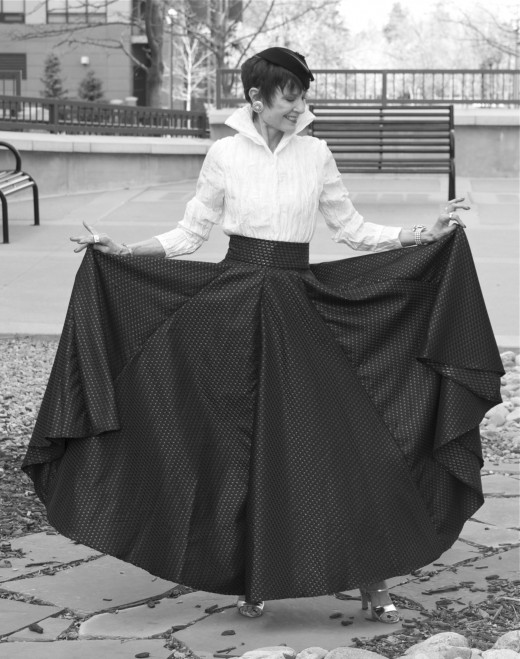 Yards of fabric take up space around me.  I feel moved by the skirt's drapes and folds, and how it envelops me with its volume.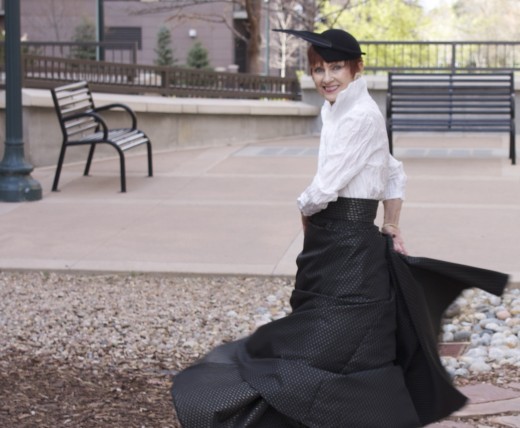 April marks the third anniversary of Nelson's death.  Feelings of sadness move through me, like the skirt whirling and expanding around me.  They leave behind a calmness in their wake.  The skirt then lies soft and billowy, flowing gently as I walk from place to place.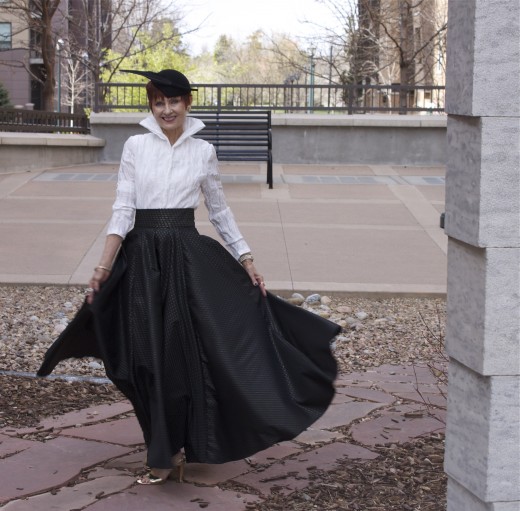 Mr. J recovers in the hospital from live saving surgery.  Miraculously life moves forward, ever mysterious and paradoxical.  A surprise at every twist and turn.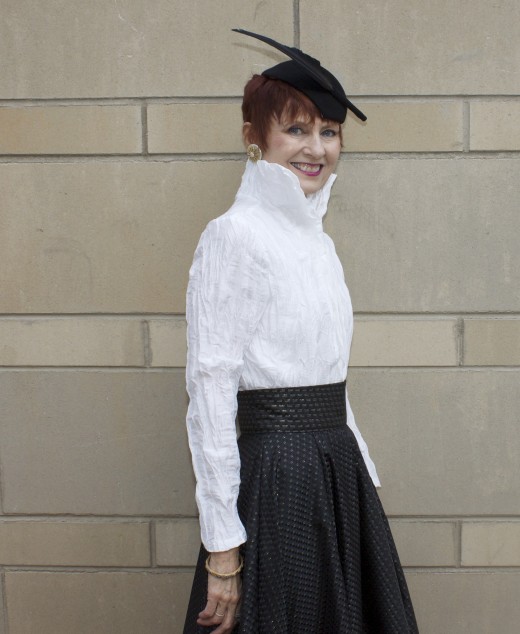 The estate sale black headpiece with feather by Frank Olive HERE moves upward, creating a line that pleases me.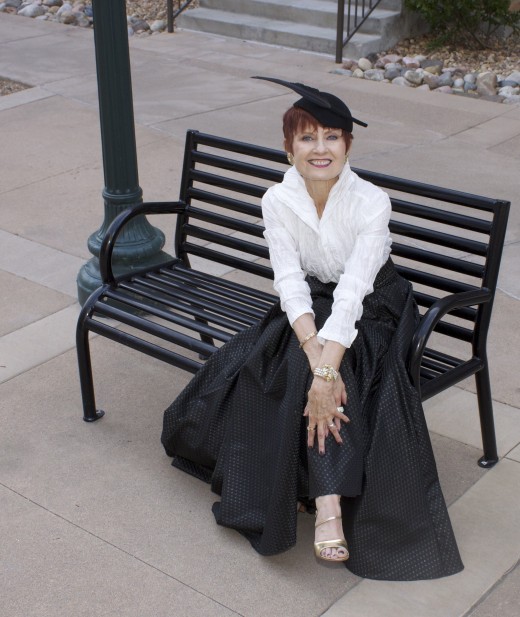 The crinkled white shirt with high collar was a moving discovery at Origins HERE in Santa Fe.  Jewelry is from various estate sales over the years.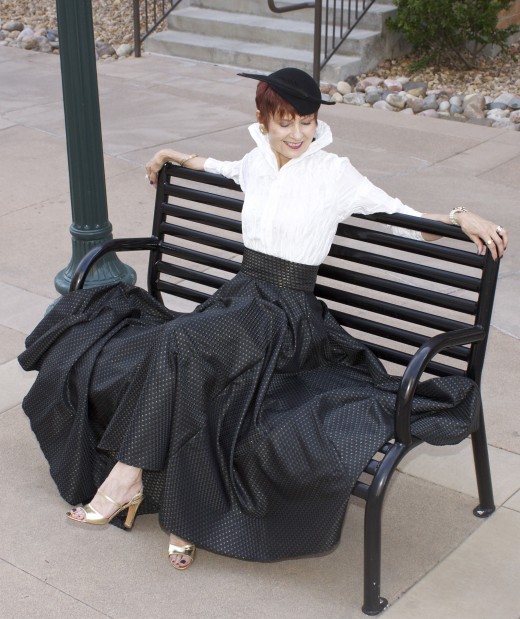 Moving into open toed shoes for the first time in 2014 makes my toes happy.  The estate sale gold metallic heeled sandals pick up the shine of the gold threads woven through the fabric of my skirt.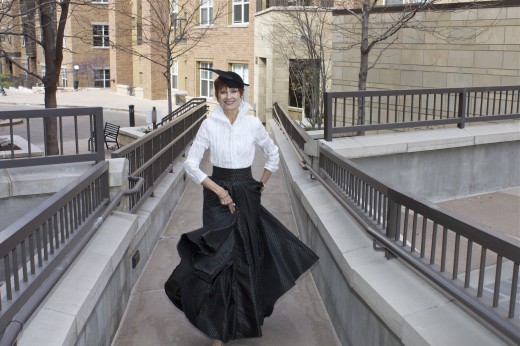 This past week one of my yoga teachers asked us to choose any number of the following phrases to inspire us during class.  I chose them all, meditating on them in class and off the mat, as I moved through the week.
I am Strong.  I am Flexible.  I am open to all Possibilities.  I am Content.  I am Alive.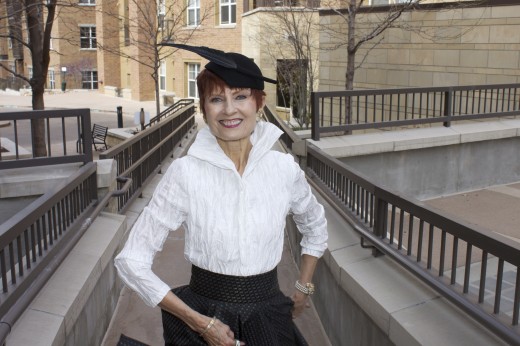 Photos by Daniel N
I'm moving over to Patti's Visible Monday HERE at Not Dead Style.  Patti is wearing her best color and is looking like spring!