Hats Off To Mothers And Others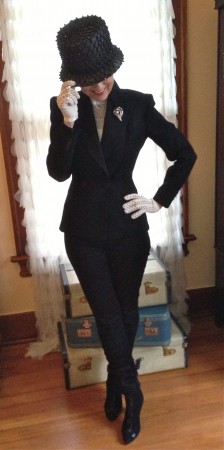 A tip of the hat to mothers and all who nurture others along life's journey.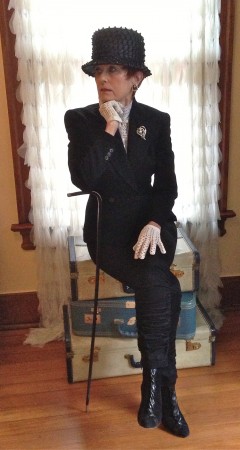 In recognition of this day, The SC wears a 60's beaded straw hat with tall crown, purchased at a flea market last week. It called to me from the rack of vintage beauties as I entered the urban venue and it didn't let go.  A hat that is destined for my hat room somehow magically finds its way into my heart.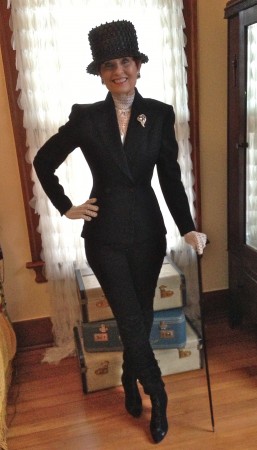 This black wooden cane was used in the hat shop to capture headwear perched high above our reach. It continues to be used in my hat room for the same purpose, and today became an accessory that I couldn't resist.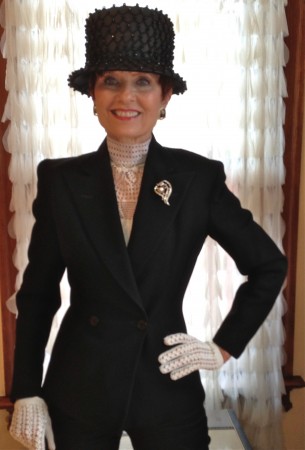 This 40's jacket was purchased in the 70's and not worn since the 80's, but is ready for another life, accompanied by a vintage pearl and rhinestone pin.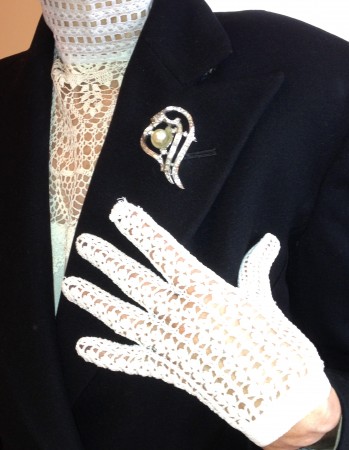 Vintage lace is always ready and waiting in my closet to embellish and adorn.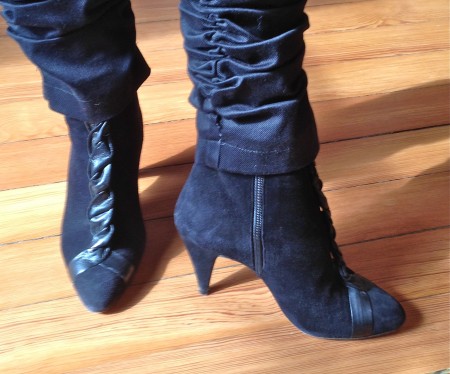 Photos by Camille.
Vintage black suede heeled booties trimmed with leather and purchased years ago at a consignment shop complete the ensemble that is ready to walk out the door.  I think I'll leave the cane at home.
Thank you to the warm, dynamic, beautiful and generous Sylvia of 40 + Style HERE for the feature.  I have been honored by her kind words and appreciate all that she brings to this growing and creative community, as she blogs about "Fashion, beauty and style inspiration for women over 40."  Sylvia's stated mission "Is to show that you can look gorgeous and experiment with styles and fashion at any age.  It's all about having fun with style and fashion!"  She impresses me with each and every post.

I'm dropping by Patti's Visible Monday HERE to join the growing number of bloggers who gather weekly at Not Dead Yet Style.  Stop on by for a visual treat!