Cherry Creek Lifestyle Magazine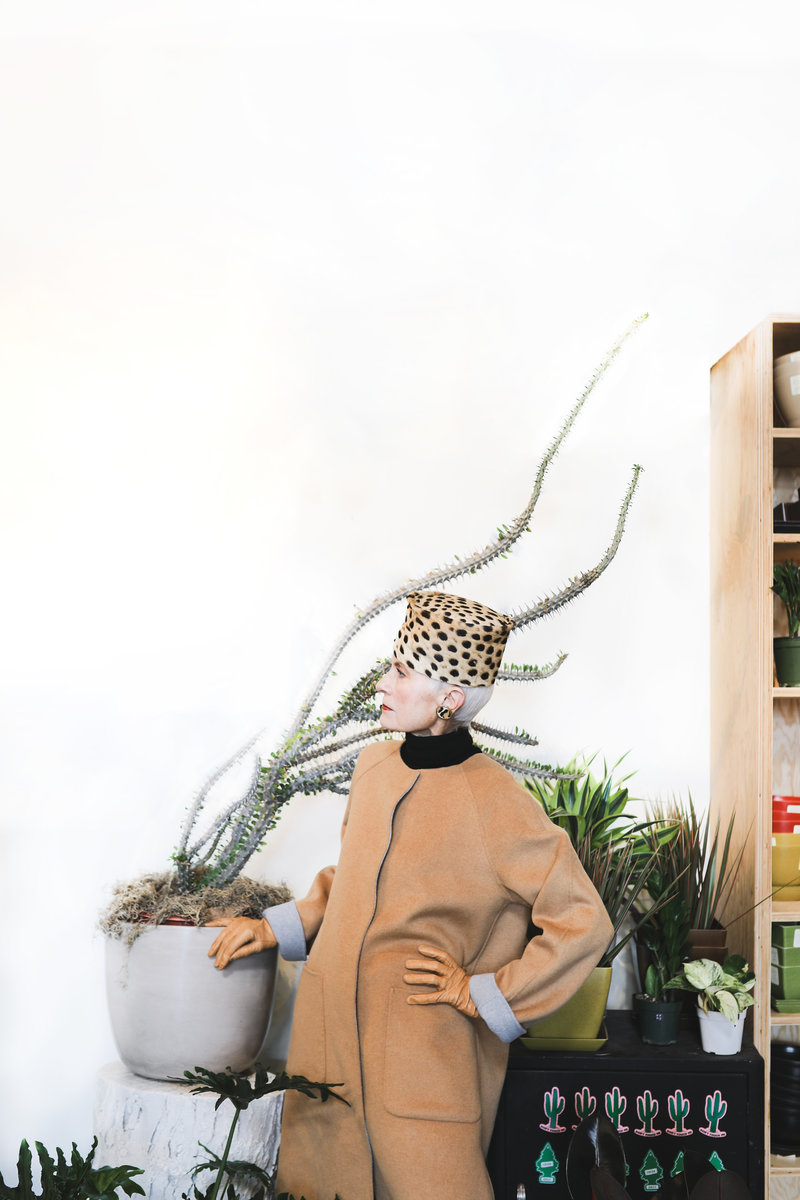 It was thrilling to be featured in the March issue of Cherry Creek Lifestyle Magazine.  And it was very exciting for me to find Style Crone on the cover, as represented in the photo above.  To add to my surprise, the article was composed of a six page spread.  The following images were published in the magazine and were taken by Danielle Webster, also known as Electric Lady Shoots.  Electric is the accurate adjective to describe Danielle!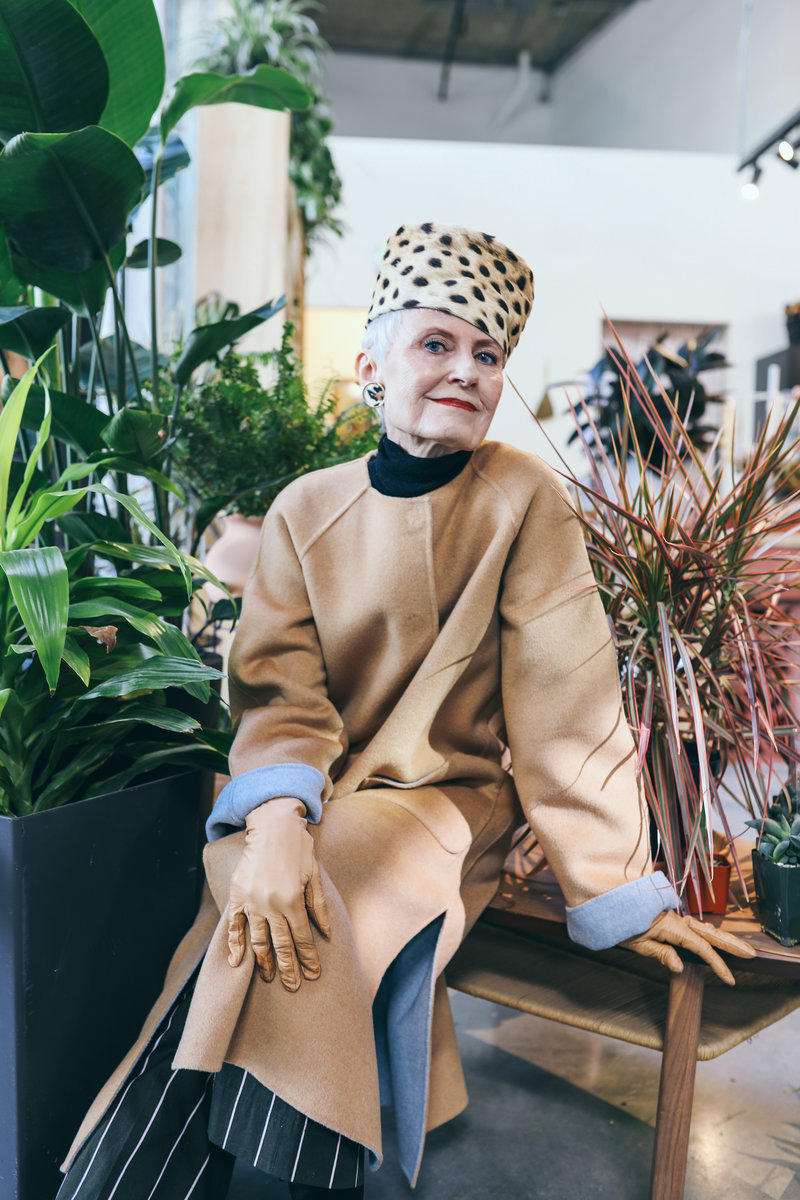 The photos were shot in The Source Hotel, and the two above images were taken in the pristine floral and gift shop Beet and Yarrow.  The article was written by the talented writer extraordinaire Sasha Strelitz and the magazine's editor-in-chief is Dana Lapinel. The elevation of my vintage leopard print hat reflects the mood of the day!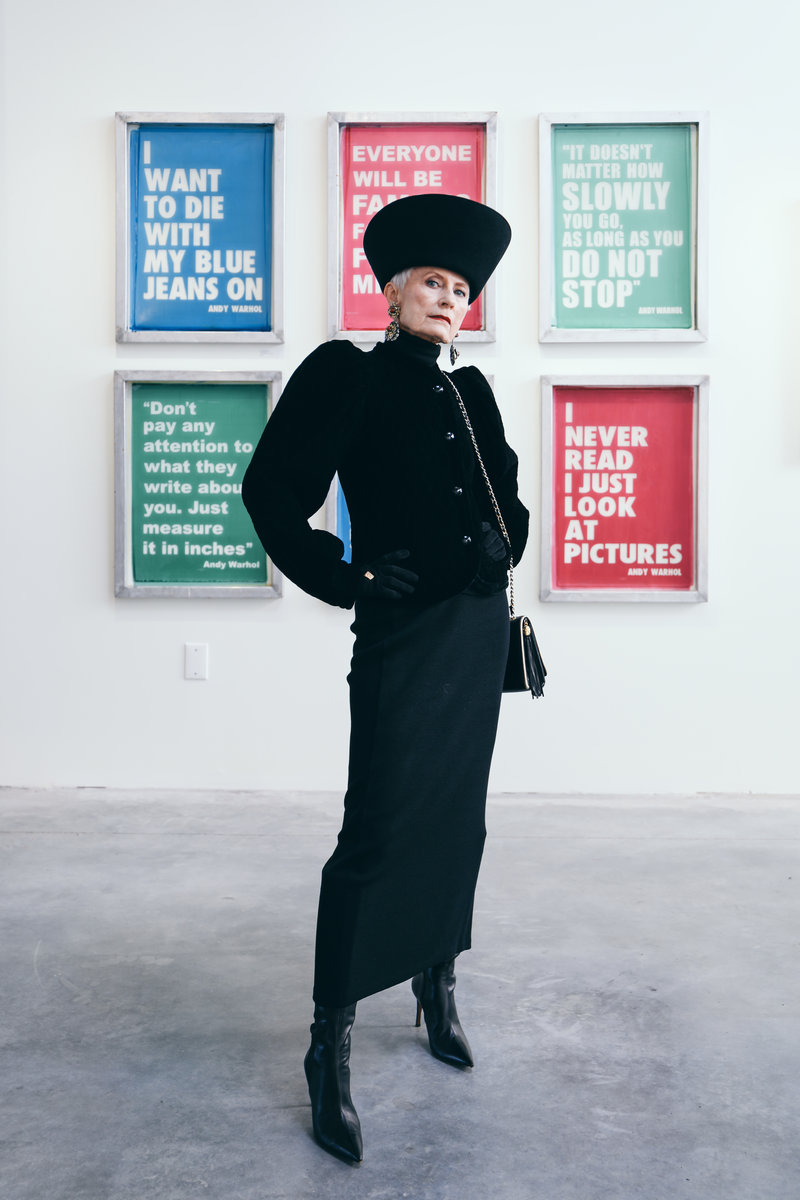 In the photo above I'm standing in
Stanton 16
, an art gallery nestled in the hotel which showcases innovative artwork and features an international roster of artists influenced by urban art and graffiti.
It is within this creative environment that I spent several hours with the women mentioned above.  All three women were significantly younger than me.  They were engaging, talented, successful, creative, and kind. Our lively conversations covered many topics of interest, including yoga, style, career choices, and ageism across the continuum of life stages. The experience was energizing and empowering, and a dynamic example of intergenerational relationships.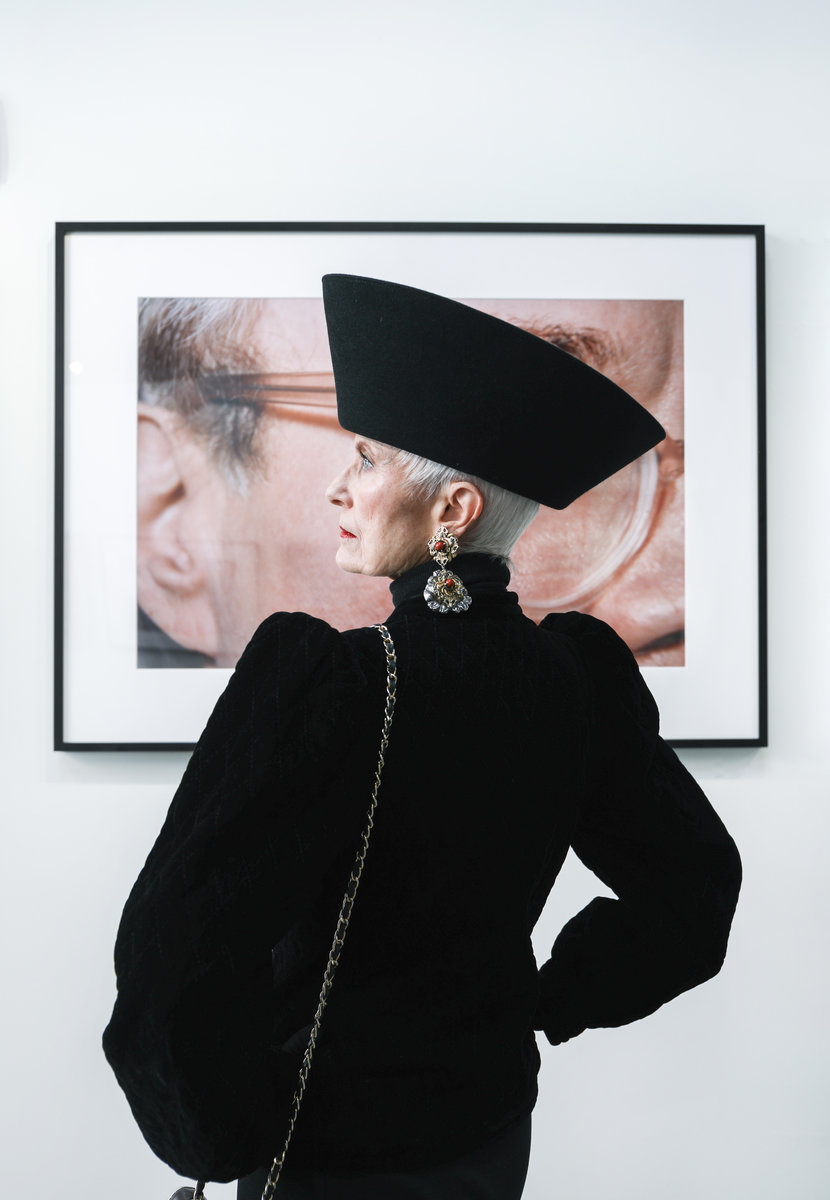 As I've mentioned before on Style Crone, intergenerational relationships decrease ageism in that they break down stereotypes, enrich lives, relieve fears of growing old, help us feel connected, decrease unhealthy competition, provide respect for reciprocity, help us grow emotionally and mentally, and create social solidarity.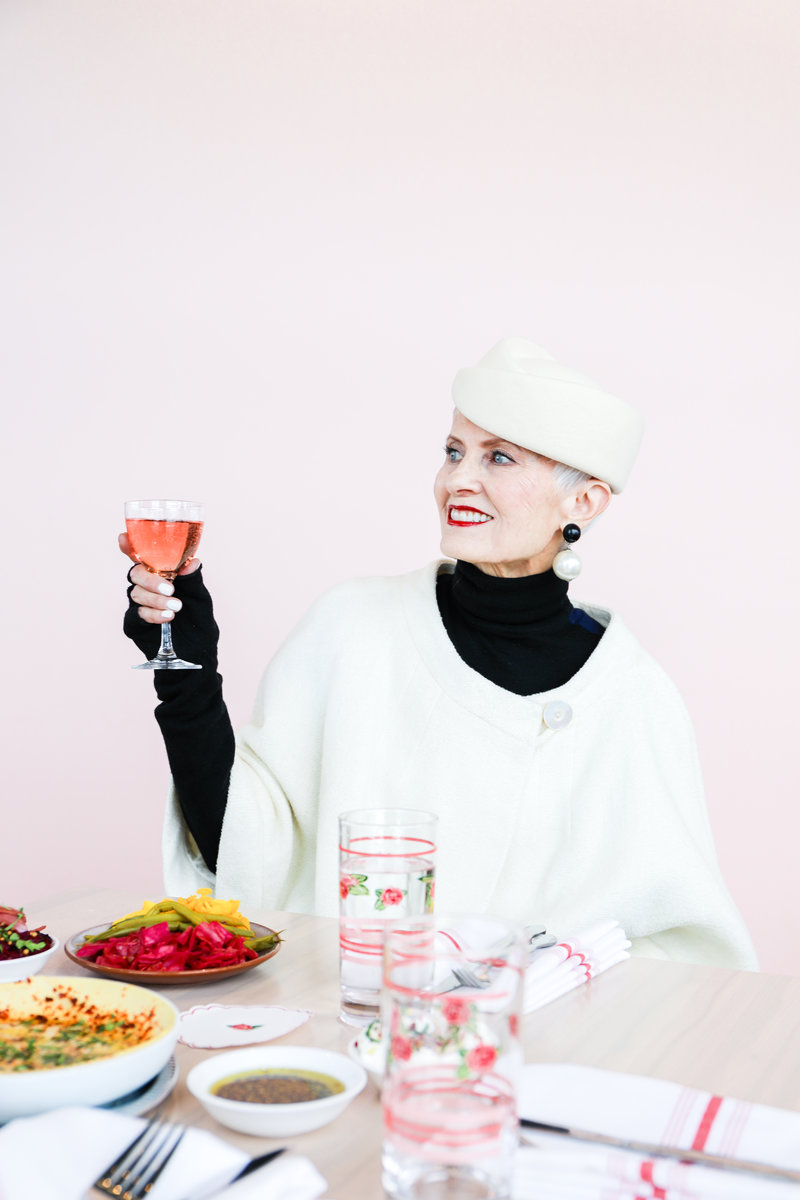 The final destination for our photo tour in The Source Hotel was Safta, a relatively new and celebrated restaurant, which reflects Israel's diverse demographic.  We were presented with a full range of appetizers including Hummus Tahini, beets and pickles salami, and the most delicious homemade pita that I've ever encountered.  It was the perfect celebration of  a magical collaboration.
Thank you to Cherry Creek Lifestyle Magazine and to the staff of the inventive businesses at The Source Hotel, for an unforgettable afternoon of expansive fun.  I am honored to be featured on the pages of a publication which strives for excellence.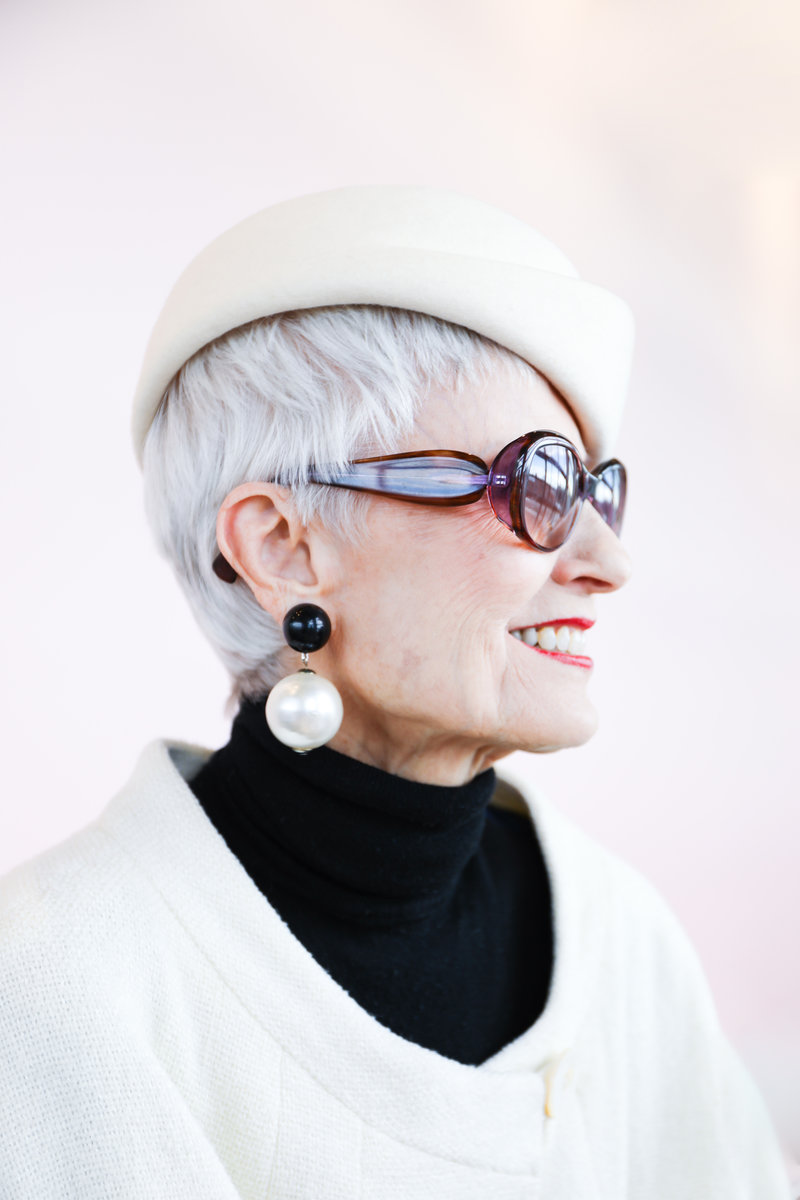 About Cherry Creek Lifestyle Magazine
Started in 2015, this monthly publication was created exclusively for and about the residents of Cherry Creek, CO. Our mission is simple, we hope to play a small role in helping the community flourish, by producing a private magazine filled with news and special events that take place each and every month. On many levels we operate a little differently than your typical magazine. One of the most exciting facets of our publication is that it truly belongs to the community. Not only is Cherry Creek Lifestyle exclusively for and about the residents, it is the true pulse of what's happening and important to its 71,000 readers