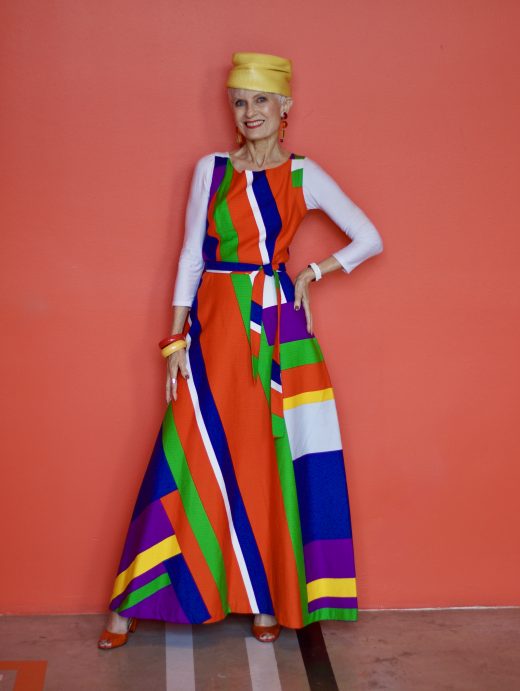 Blogging has had a role in my evolution in many ways. Wearing color more frequently is one of the changes that I've noticed over the past several years.  I have been influenced by other bloggers and instagrammers and consider myself a novice.  I would love to list their names, but there are so many, and surely I would leave someone out in the process.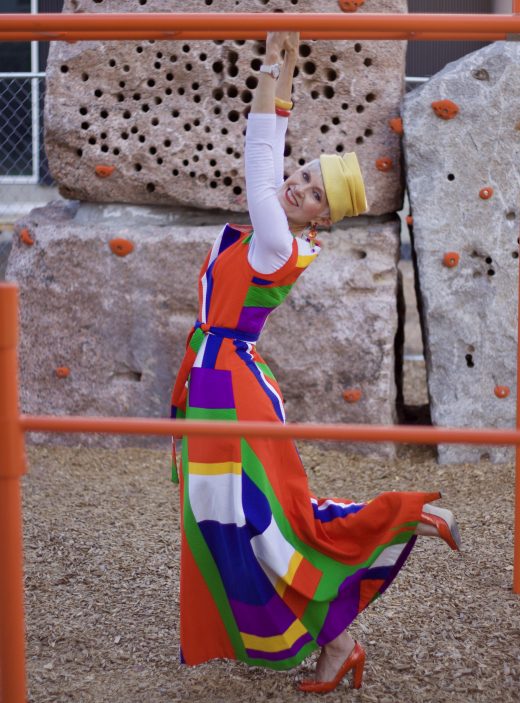 I will always be a fan of wearing black, but exploring and experimenting with color  has become a form of self entertainment.  I find it to be playful and exhilarating, and the possibilities are endless.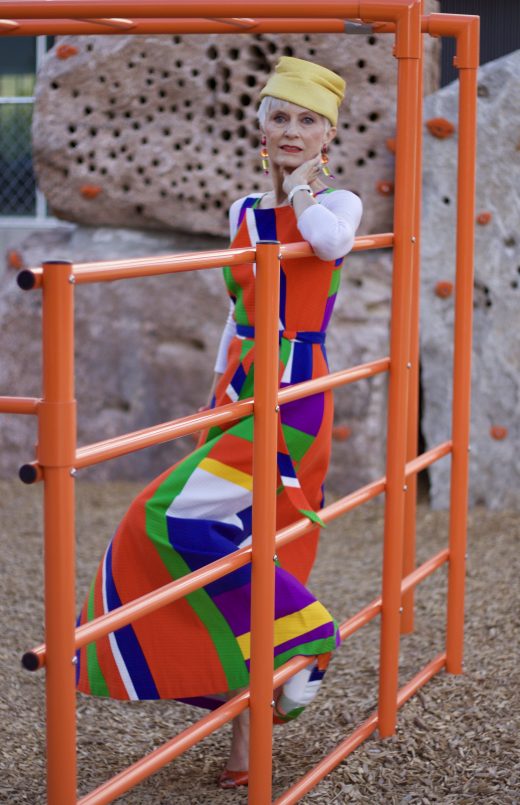 This estate sale multicolored maxi dress provides the opportunity to accessorize to my heart's content.  There are so many hats to be considered!  Today the vintage yellow straw turban from Buffalo Exchange became the favorite after scanning the hat room. Speaking of color, my orange peep toe pumps and various shades of red lipstick have been getting a work out over the past month.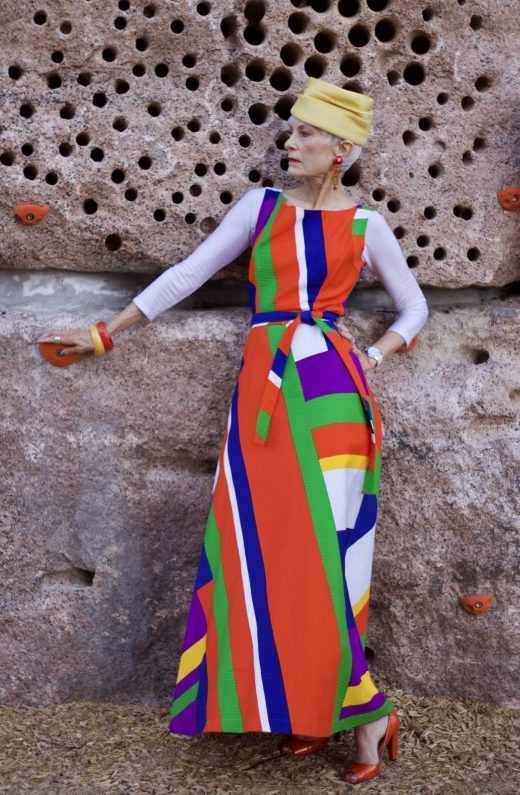 I didn't know how growing out my hair from red to white would affect my color choices.  To tell the truth, it hasn't affected my decisions at all.  I continue to wear what I love just as I did in the past.  And I'm having more fun doing it!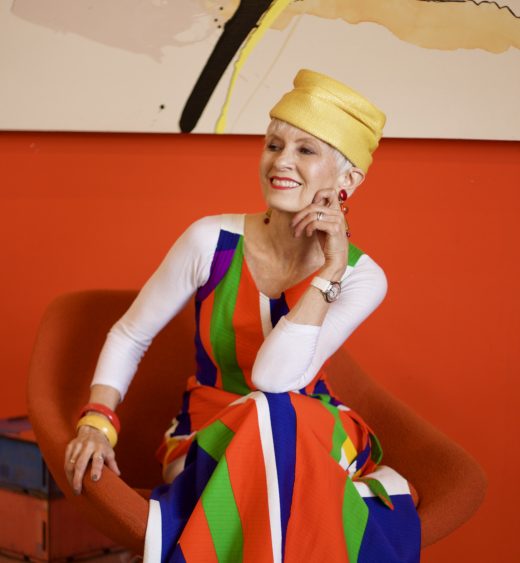 Photos By Daniel
Linking up with Catherine's #iwillwearwhatilike HERE at Not Dressed As Lamb and Patti's Visible Monday HERE at Not Dead Yet Style.