Falling For Fall In The Gardens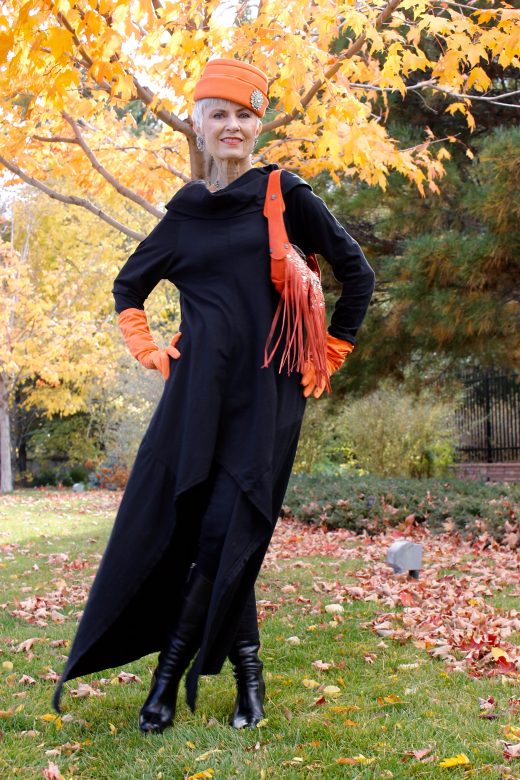 Daniel is out-of-town on a much-needed vacation, so my friend Wren is taking Style Crone photos in his absence.  We traveled to the periphery of the Denver Botanic Gardens HERE, where the autumn leaves are at their colorful peak.
I consider myself in the autumn of life, and verging on winter. My hair has turned to silver, just as the leaves of the trees have transitioned to the most radiant and brilliant hues of orange, red, yellow and brown. We don't judge the trees and they do not lose their value as they shed their foliage of gold. There is no ageism in nature. Is not spring as beautiful as fall?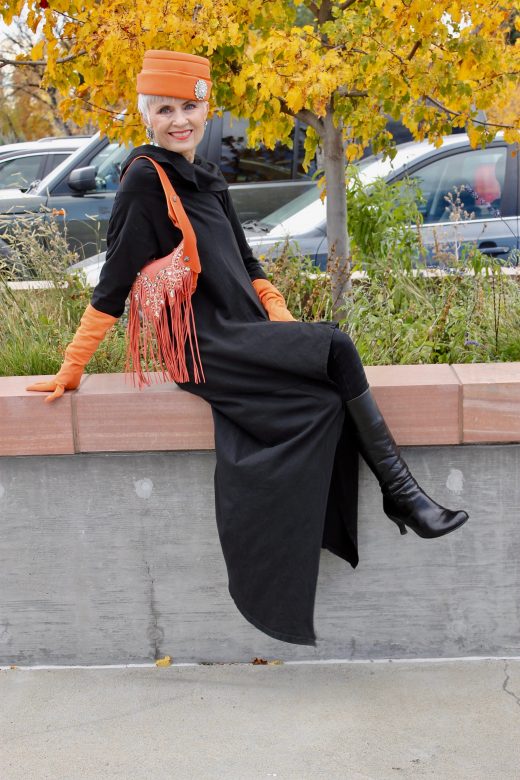 As I rebuild my blogging routine and deal with unsettling tech problems, the color orange has become my best friend. I discovered this bedazzled fringed orange leather bag in a vintage shop in Florence, Italy.  It followed me home to Denver, and it didn't take me long to find this orange vintage pillbox with rhinestone adornment in the hat room.  And the orange vintage gloves were easily retrieved from their residence amidst my glove collection.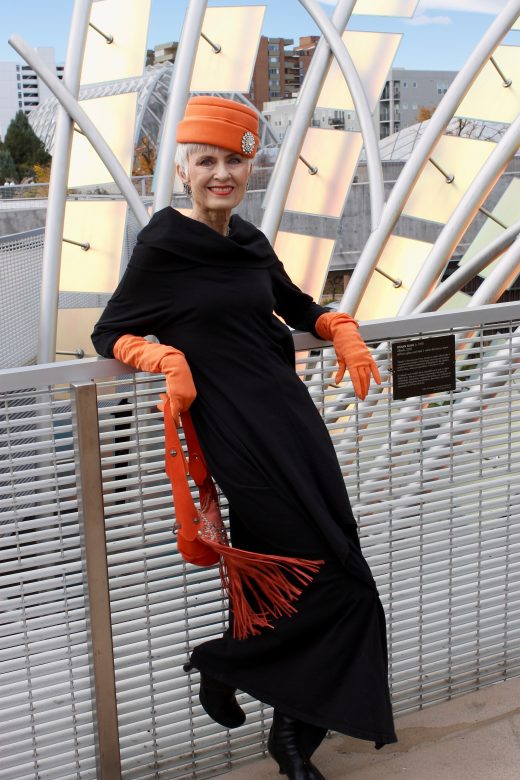 In researching the benefits of wearing the color orange, on the site Empowered By Color HERE I found that, "Orange aids in the assimilation of new ideas and frees the spirit of its limitations, giving us the freedom to be ourselves. At the same time it encourages self-respect and respect of others." I don't know if this has been explored scientifically, but it sounds good to me and I'll take it and run.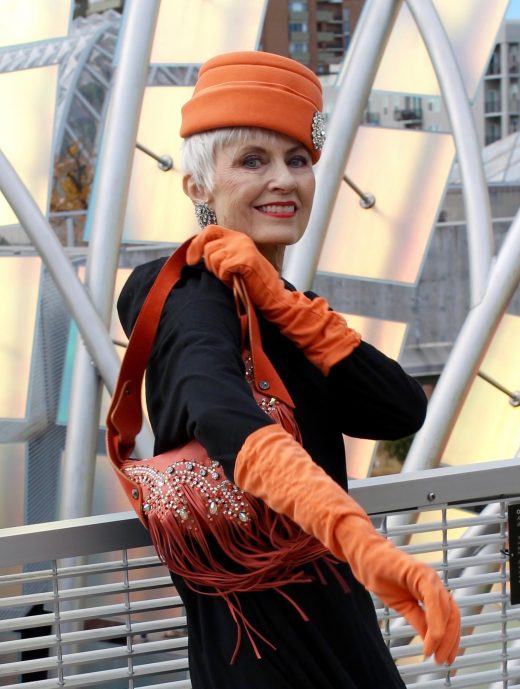 I can only describe what the color orange does for me.  It makes me feel exhilarated and that cannot be overrated. Or is it just the coffee?
Fall, like spring, feels like new beginnings and I'm planning several projects as I move forward.  I've learned in yoga that if I'm not shaking I'm not changing or growing. I'm taking that concept off the mat and into my life, as I enter a new phase of possibilities.  I'm riding the wave of the energy that launched my blog which was birthed through the ashes of death.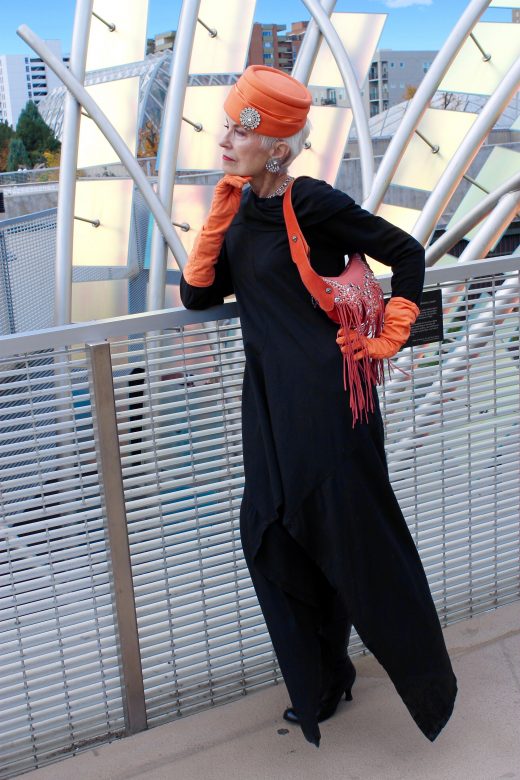 Photos By Wren Duggan
Black "free form" dress – a little shop in Rome, tall black heeled boots – Fluevog, rhinestone earrings and necklace – estate sales.