Growing Out My Hair To Silver At 72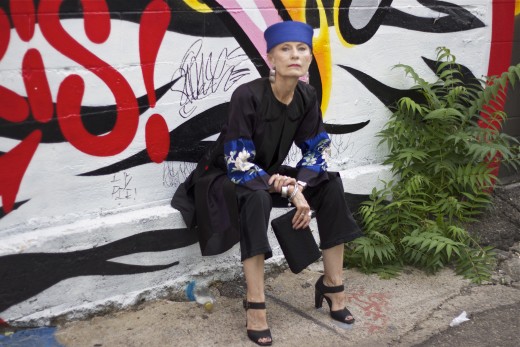 Transitioning from red to silver has been a weekly evolution with constant surprises. It offers change on the most personal of levels.  How I see myself physically in the mirror, but also emotionally and spiritually.  I feel it, but cannot put words to it as yet.
My red hair has been my companion for the past 22 years.  I have loved how it interacted with the colors that I chose for adornment.  I was fond of the fringe of red that framed every style of headwear that met my gaze and landed on my head. Though I sense its loss, I'm embracing a new era which is about more than the color of my hair.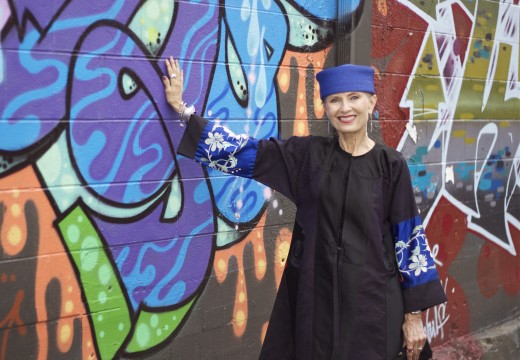 I decided to allow my silver to emerge naturally.  During my last visit to NYC, I was browsing for hats (big surprise) in a millinery shop.  As I was trying on a turban, I mentioned to the milliner's young assistant that I was going to stop coloring my hair and was looking for something which would  harmonize with silver. She replied, with a hint of excitement in her voice,  "Are you going to go ombre?"  Not knowing what she meant, I looked for "ombre images" on-line HERE and I was in love.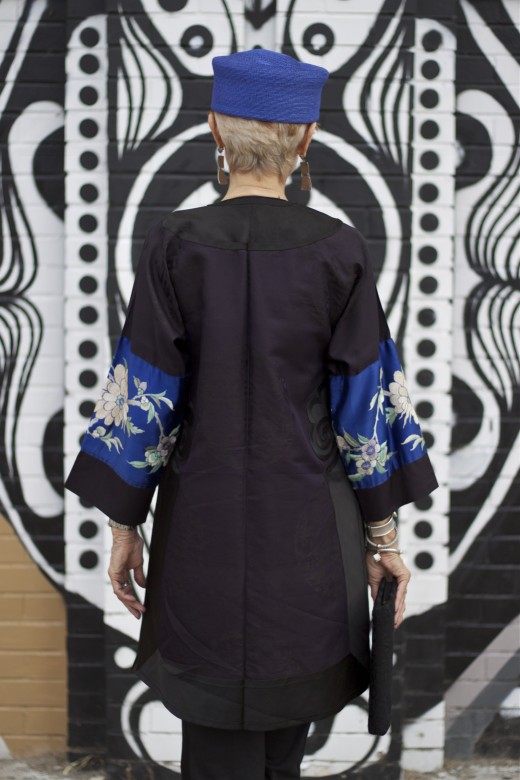 The colors fading from dark to light became a fascination.  I grew enamored of the red and the silver playing together in differing patterns, as the grey-white grew more prominent.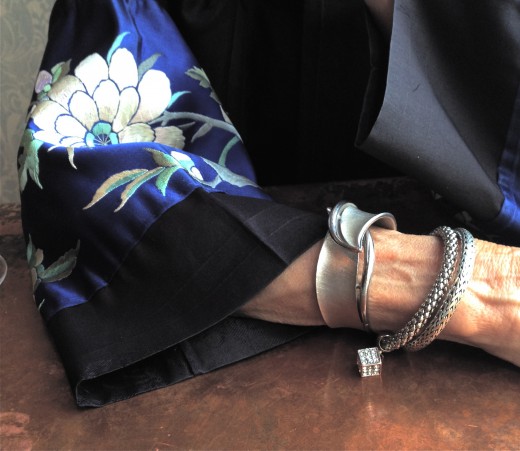 I've been inspired to go through my closet and look for pieces that I haven't worn for years.  This  vintage silk kimono with embroidered blue and white floral trim is one of the long neglected beauties that engaged me.  It seems as though one small change has the ability to ignite other shifts in my choices.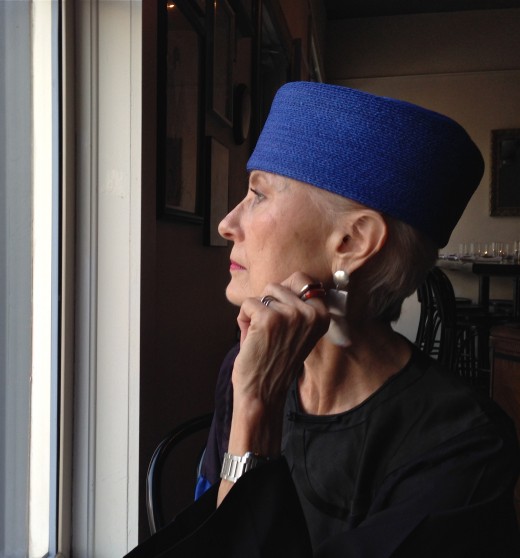 As I watch the silver emerge, I feel as though I'm growing into myself.  Another level of self acceptance.  An honoring of aging.  After every haircut, to my eye I look like a different woman.  I had no idea that this would be so energizing and entertaining. Though somewhat ambivalent at the beginning, I have become more confident in my decision.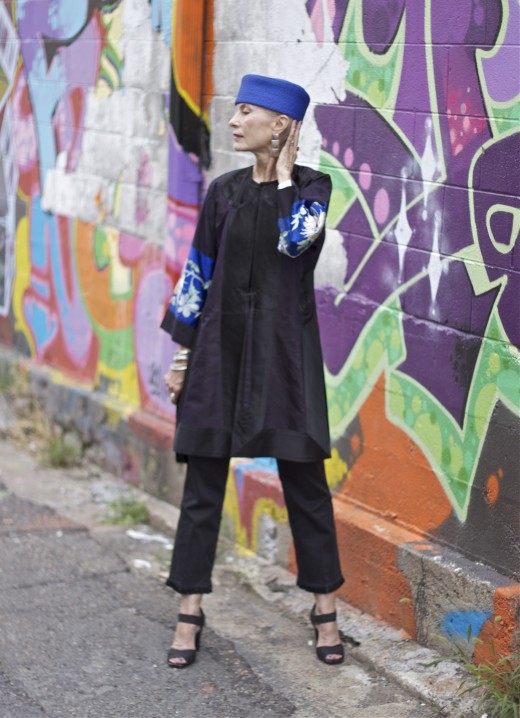 I've begun to wear my hair back with my headwear, like I did in the hat shop days of the 80's. I feel more exposed, but also more open. I'll take that as another metaphor for life.
I'm looking for a new hair style and I have no idea where I will land.  Who knew that hair would become a new frontier in my 70's?  I thought it was all about the hat!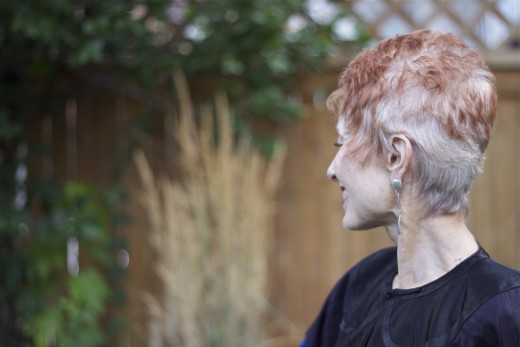 Photos By Daniel
Vintage black silk kimono with blue and white embroidered trim and black vintage clutch – estate sales, black cropped tuxedo pants and silver earrings – consignment stores, black heeled sandals – retail sale years ago, Patricia Underwood royal blue straw hat – hat shop in the 80's, jewelry – estate sales, gifted, flea markets.