Gratitude And Feathers In The Park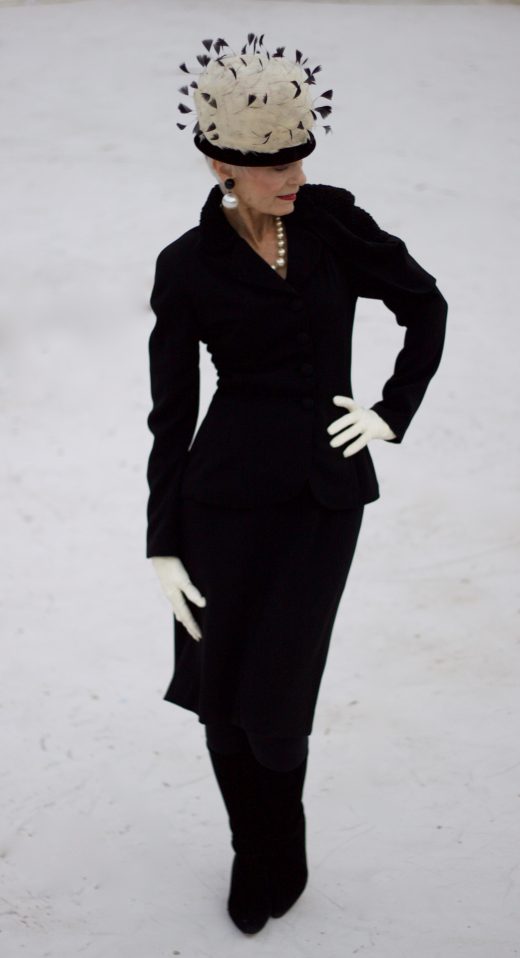 Thank you so much for the heartfelt comments on my last post, some of which brought me to tears. I would not be blogging if it were not for my beautiful readers.  I have known some of you through death and grieving, and blogging provided a support system that I would not have had were it not for Style Crone.  I cherish my blogging relationships, both new readers and those of you that I have known for years, which are an integral part of my life. I thank you from the bottom of my Style Crone heart.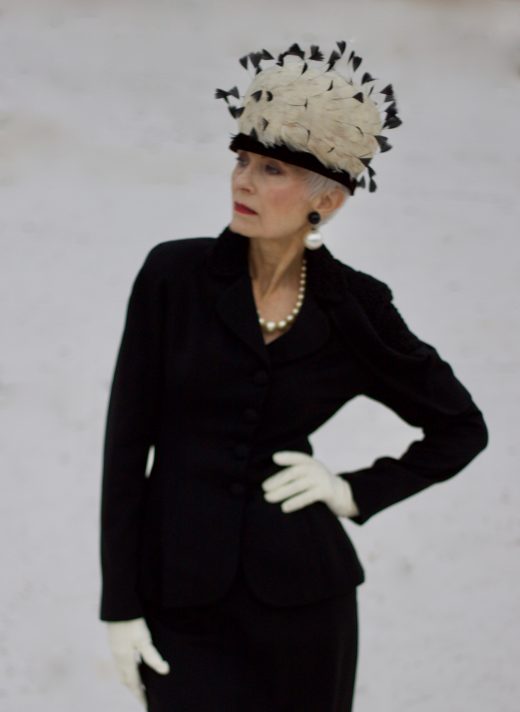 Speaking of gratitude, Daniel discovered this feather covered vintage beauty of a chapeau at an estate sale, and called me immediately, guarding it with his life until I arrived breathless with anticipation.  He knew I would fall in love, which of course I did.  Not only is he my photographer!  He can spot a Style Crone hat anywhere!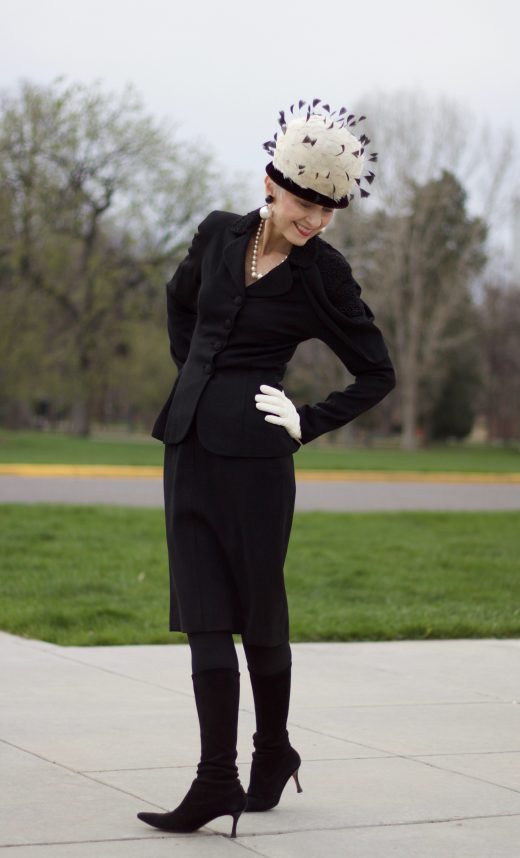 Daniel and I traveled to Cheesman Park HERE for today's adventure.  It has been the location of choice for several posts over the years.  As the seasons change, the setting looks totally different.  Spring is upon us in Denver, reflected in the budding trees and the increased activity in the park.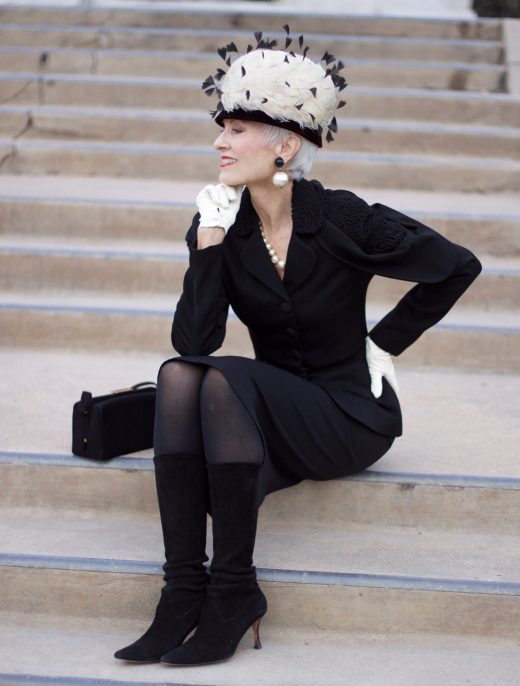 Almost everything that I'm wearing for this photo shoot was discovered through the wonderful world of estate sales.  The vintage black Lilli Ann suit.  The vintage white gloves.  The vintage pearl necklace and earrings.  The vintage suede black bag with gold trim. The black suede heeled boots were a consignment store find.  Shopping second-hand has provided me with years of never-ending entertainment and extraordinary additions to my collections.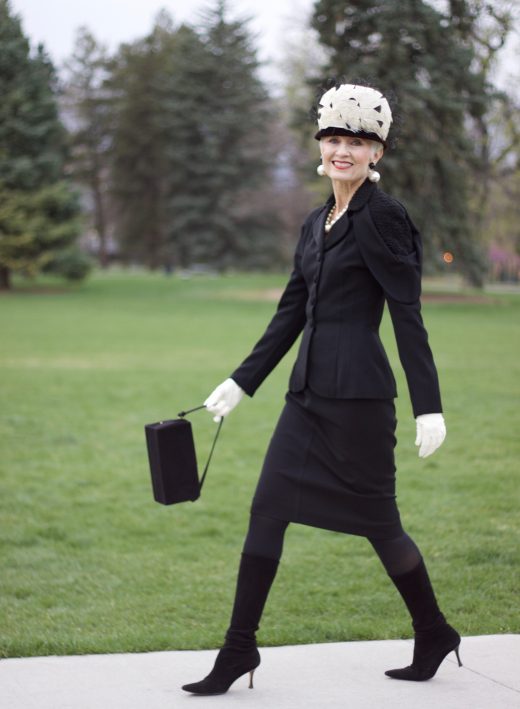 It's once again time to transition the hat room from fall/winter to spring/summer.  A monumental task! I may be wearing felt a little longer this year, because I'm already behind.  But then, I don't really mind that much.  It's not life threatening and all things happen in due time.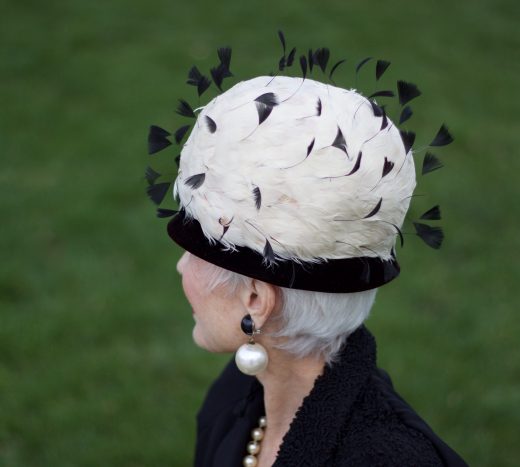 Photos By Daniel
Linking up with Catherine's #iwillwearwhatilike HERE at Not Dressed As Lamb and Patti's Visible Monday HERE at Not Dead Yet Style.