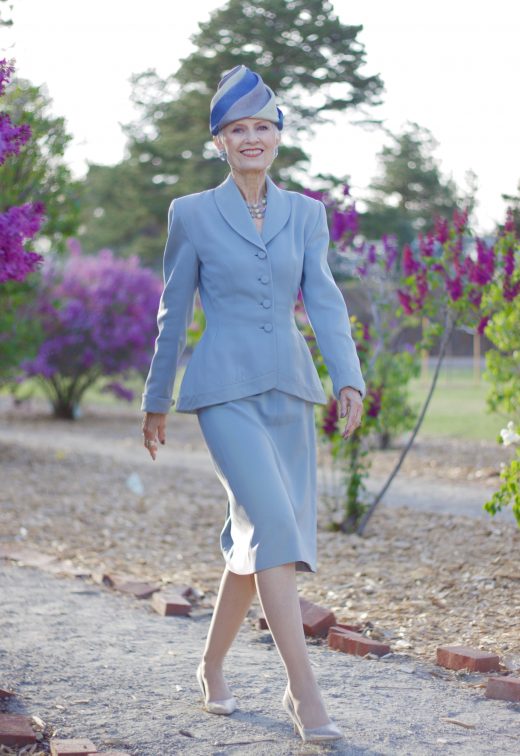 I love the time of year when the lilacs bloom. The lilac bush in my front garden is in its prime, and every time that I walk by on the way to or from my front door, the air is filled with its intoxicating scent.  I have come to associate the arrival of spring with this fragrance and I fall under its spell.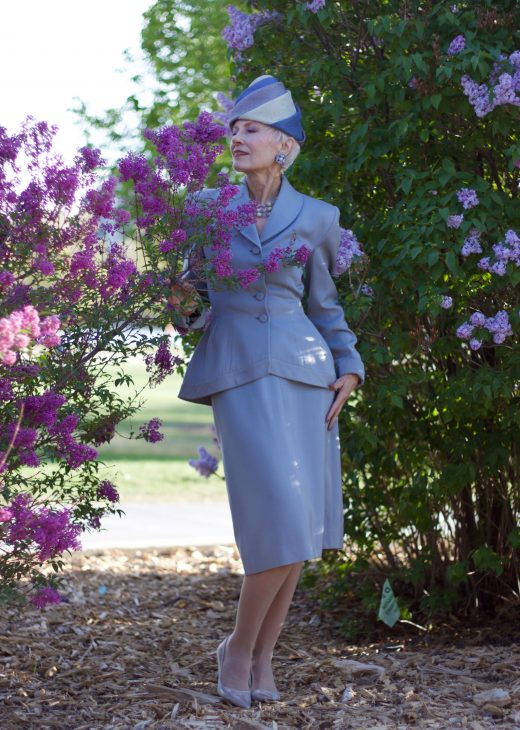 City Park has a lilac garden filled with color and magic. Daniel and I traveled across the street from my home to take in its magnificent beauty.  It's a floral show that I've been witnessing for years and it appears more brilliant than usual this spring.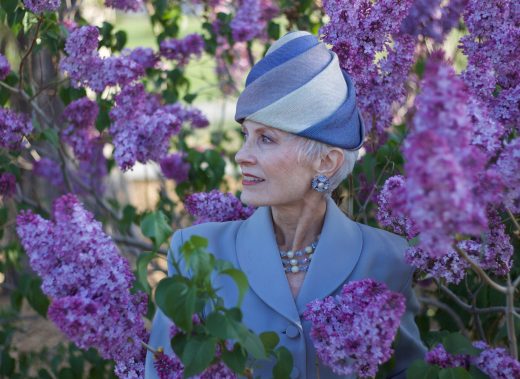 The natural light of the approaching sunset changed the color of my vintage blue suit, dependent on the sun or the shade.  I discovered this suit in my favorite vintage store in the early 1980's, and it was featured, as it is today, with the "crone cone crown" on Style Crone in May of 2012 HERE.  There have been so many changes since that time, including my hair color, but my love for this suit and turban remains unchanged. My undying affection is not dependent on the sun or shade.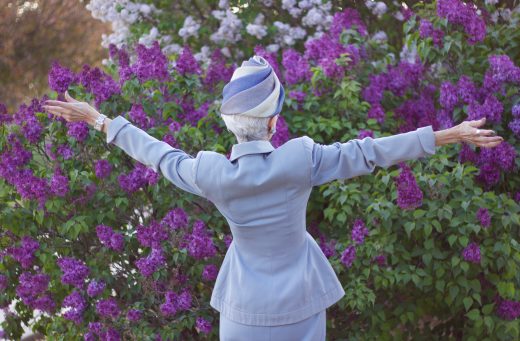 Photos By Daniel
Welcome to spring and all of its radiant splendor!
Vintage light blue suit – vintage store, vintage multicolored blue straw cloth turban and vintage jewelry – estate sales, silver heels – retail.
Linking up with Catherine's #iwillwearwhatilike HERE at Not Dressed As Lamb and Patti's Visible Monday HERE at Not Dead Yet Style.