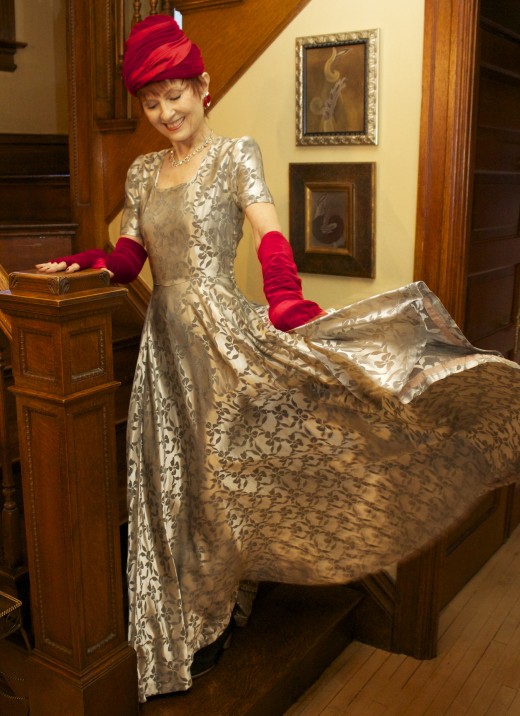 Continuing the gown series, I chose this estate sale 1950's silver satin gown with ribbon pattern and circle skirt, which is one of my all-time favorites.  The skirt provides a never-ending source of twirling possibilities.  I wore it last year for New Year's Eve and the memories of that festive event are forever ensconced in its luxurious fabric, alongside the unknown secrets that were experienced by this playful piece in the past.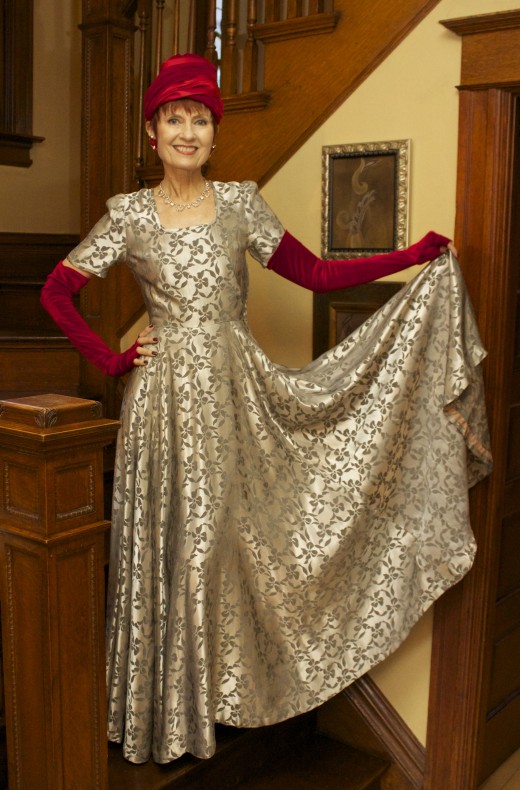 This skirt could inhabit two staircases and many lifetimes if given the chance!  It's certainly having a new life with me.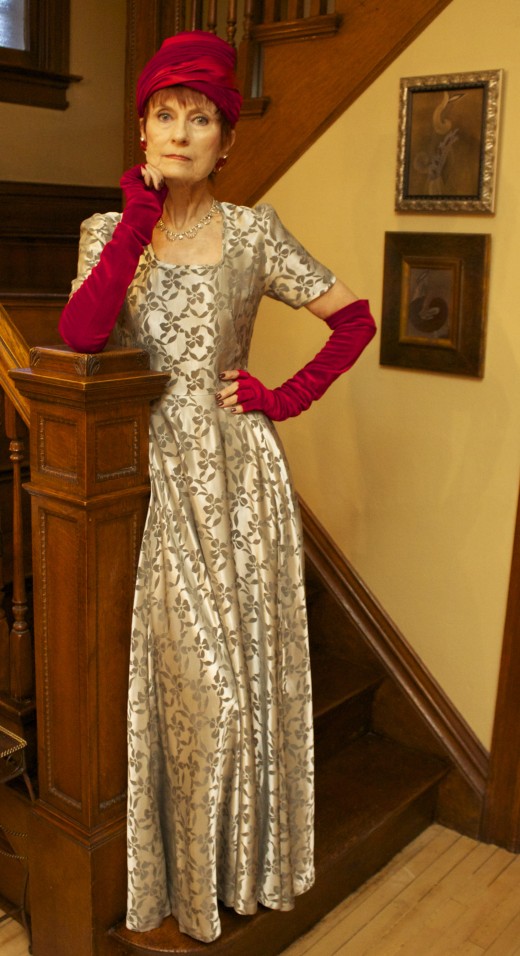 This season is the time for contemplation and new beginnings.  A time of remembering and looking back.  A time to revisit great pleasure and deep sorrow.  But from the depths of darkness, as the Winter Solstice passes and the light once again begins to illuminate my world, hope arises, as it has been known to do.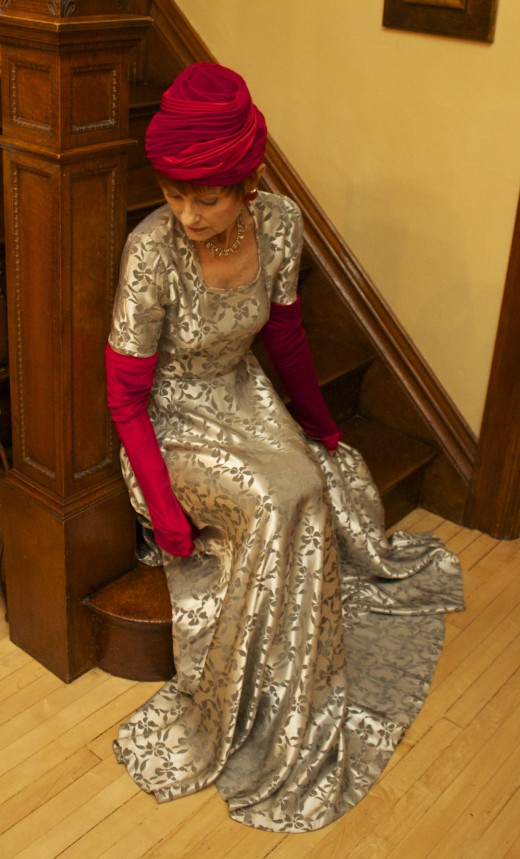 Hope for the new year becomes draped and folded into the swirls of the velvet and satin vintage Schiaparelli turban which was gifted years ago.  The long velvet fingerless gloves, which were purchased at an estate sale, embrace my outstretched arms and hands as I reach into the future for the surprises ahead.  Another empty canvas on which to create to accompany awakening mysteries.  Amidst the hope for new beginnings, the vintage rhinestone necklace and the rhinestone trimmed red earrings sparkle and glow with the potential of the present moment.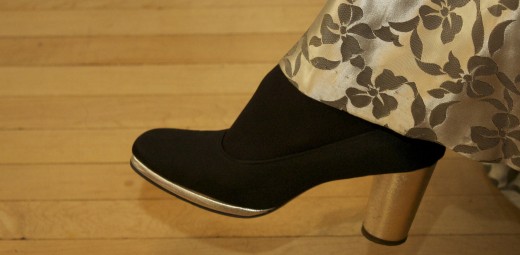 The vintage black fabric platforms with round heel and silver trim were of course an estate sale find.  A metaphor for moving forward, and as often happens when I allow myself to be open, I stumbled upon a book which I'm inhaling as fast as my breath will allow.
The Upside Of Your Dark Side by Dr. Todd Kashdan and Dr. Robert Biswas-Diener presents new research in the area of positive psychology.  There is a beauty to the premise that "being your whole self – not just your 'good' self – drives success and fulfillment."  A letting go and acceptance of life as it is, with its imperfections, its twists and turns and the continuum of emotions that accompany the human experience.  To embrace and be curious about the negative as enthusiastically as the positive?  I'm intrigued by the audacity of the counterintuitive.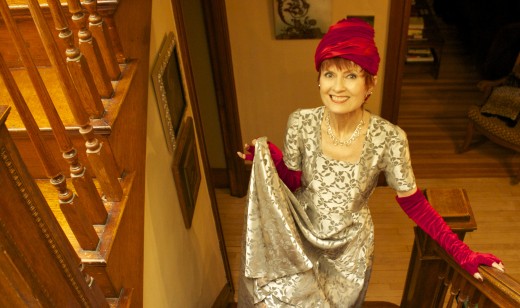 Photos By Daniel
Happy Holidays to all of my readers and those who comment on Style Crone. However you celebrate, or don't, I wish you the very best for the season and the year to come.  Sent with love!
I'm joining the holiday party at Sacramento's Share-in-Style HERE at Mis Papelicos and linking up with Patti's Visible Monday HERE at Not Dead Yet Style.