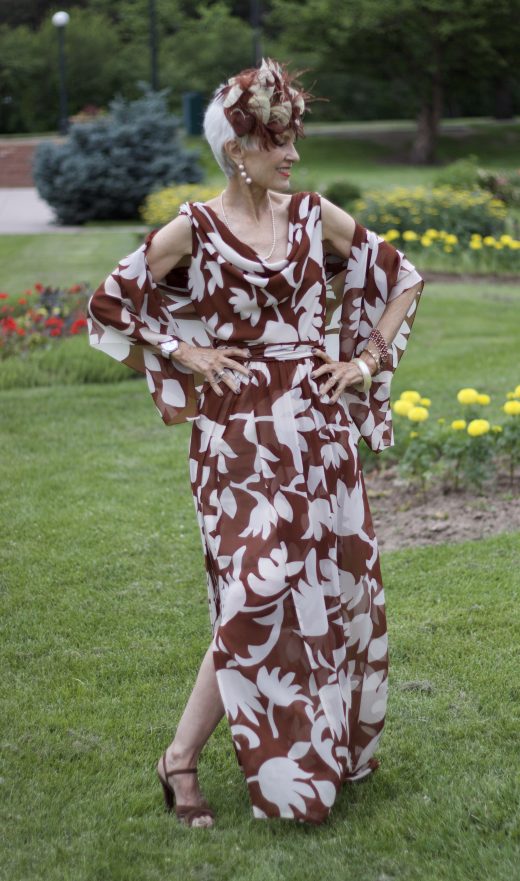 I was driving down a street in Minneapolis about 15 years ago during a visit to see friends and family. Out of the corner of my eye appeared  a beautifully patterned gown gracefully floating in the breeze from its perch on a tree by the side of the road.  I quickly realized that a yard sale was taking place and I brought my car to a screeching halt.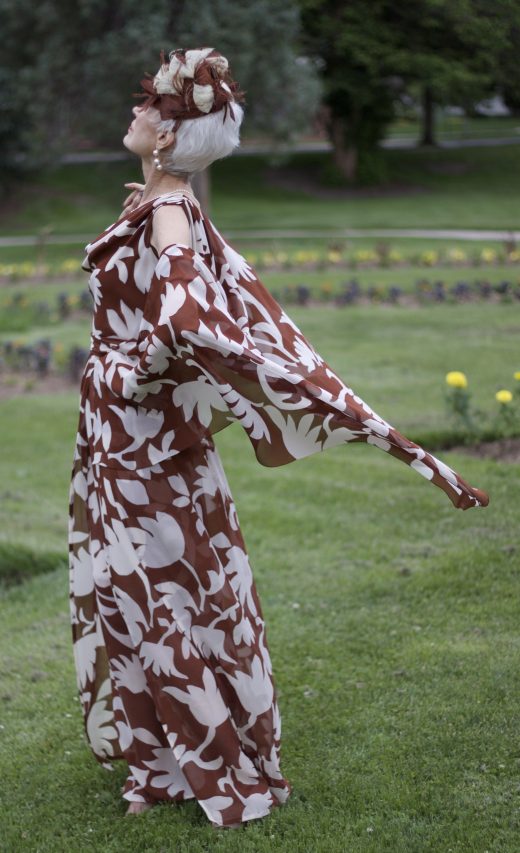 I opened my car window and the man running the sale came to greet me. I inquired about the dress on the tree, and he quickly brought it to me for inspection.  I could feel that it was silk and I adored its unique pattern.  I asked him how much and he replied, "one dollar."  I handed it over and off I went to visit my 98-year-old grandmother, who was living in long-term care at the time.
When I returned to my friend's home where I was staying, I brought the dress in to inspect and to my surprise, I realized by its label, that I had purchased a Valentino gown, with scarf, for one dollar.  Without hesitation, I tried it on, and it fit, but needed a few alterations.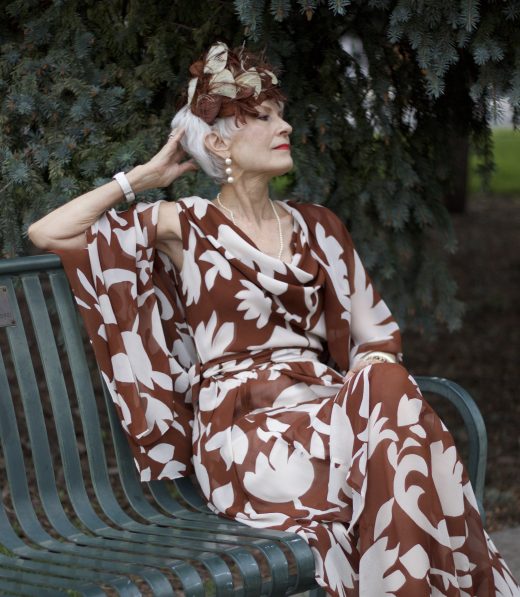 The dress hung patiently amidst my collections until a month ago when I brought it to my seamstress for her to work her magic. Upon its arrival home and as I browsed the hat room, I was thrilled to see that the feather hat from Fabulous Fanny's that I discovered in NYC a few years ago harmonized with the dress and its spirit.  Vintage estate sale heeled sandals and jewelry finished off the ensemble!  Sometimes it takes years to complete an outfit, and in this case it took fifteen.  Everything in due time.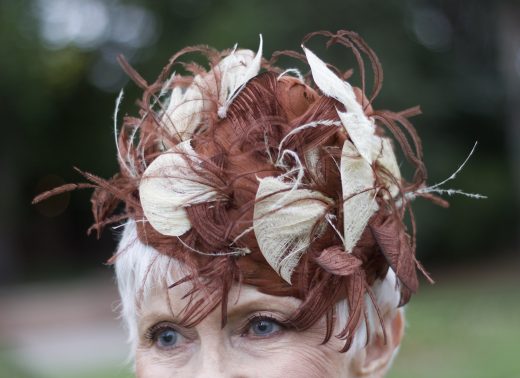 Photos By Daniel
The moral to the story is that you never know when you might find something of value.  It may be hanging from a tree or just before your eyes. Be open to miracles and magic. Both happen every day. Just open the door and let the abundance in.
Linking up with Catherine's #iwillwearwhatilike HERE at Not Dressed As Lamb and Patti's Visible Monday HERE at Not Dead Yet Style.