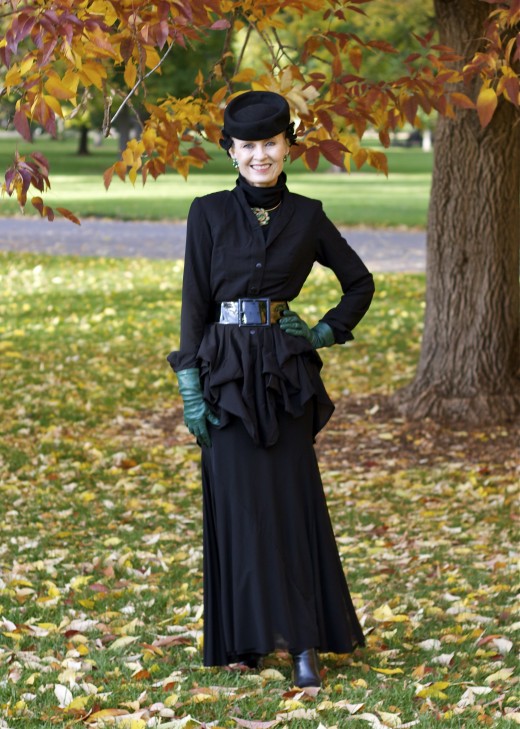 The falling leaves in City Park surround me, as autumn in its fullness announces a new era.  The change of seasons always brings with it a release of the old and a step into the unfamiliar. This year I'm letting go of the "red" that has been my hair color of choice for 22 years.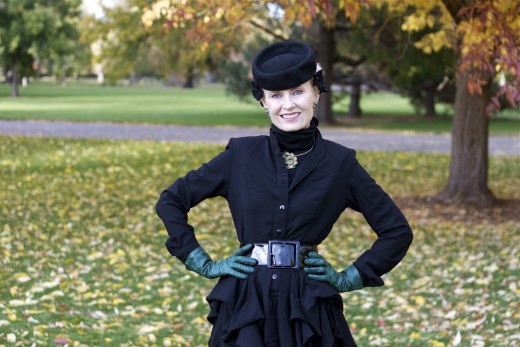 I've been surprised by the ease with which this transition has evolved. The weekly transformation has provided self entertainment and the sensation of wonder.  I've felt welcoming of the emergence of silver and the honoring of aging that it represents to me.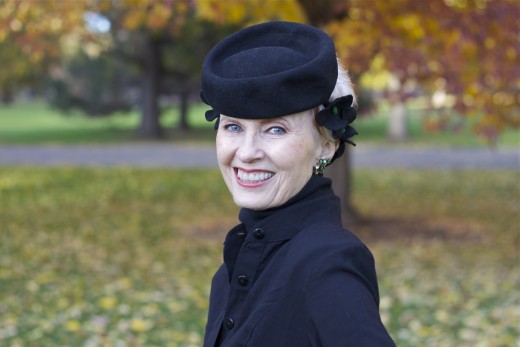 Sometimes I see a stranger in the mirror, but I greet her with humor, a nod of recognition and the occasional sense of loss which comes with transition.
The silver hair had been lying in wait for the time when I was ready to accept what had been changing for years, but hidden from view.  Perhaps there will be a liberation of more than my hair color in this process.  What more has been hidden and longing for exposure?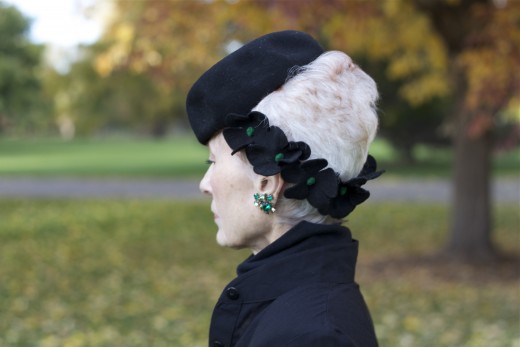 There is always a veil of sadness which travels with the change of seasons, the entering of a new life stage, the memories which accompany my walk amidst the falling leaves in the park which has been my haven for 38 years.  I welcome the feelings, whatever they may be, as they move through me in their full expression.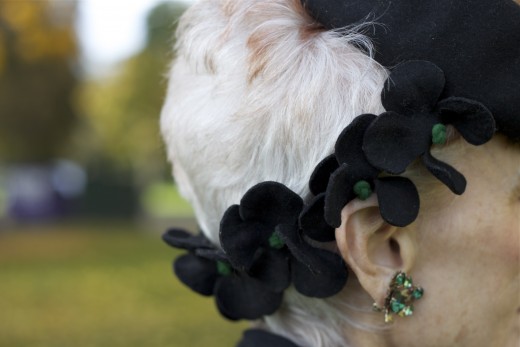 I release the last remnants of red, just as the trees shed the remaining leaves of summer, as I inhale the new life unfolding in shades of red, gold and green.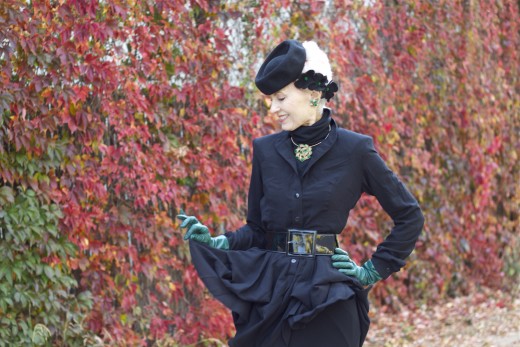 Photos By Daniel
Vintage black felt hat with floral felt black/green headband, vintage earrings and pendant, vintage green leather gloves – estate sales; black jacket – Aakasha Etsy Shop HERE;  black maxi skirt and patent leather belt – gh2 consignment shop HERE, Minneapolis; black leather Fluevog boots – retail.
Linking up with Patti's Visible Monday HERE and Catherine's #iwillwearwhatilike HERE.