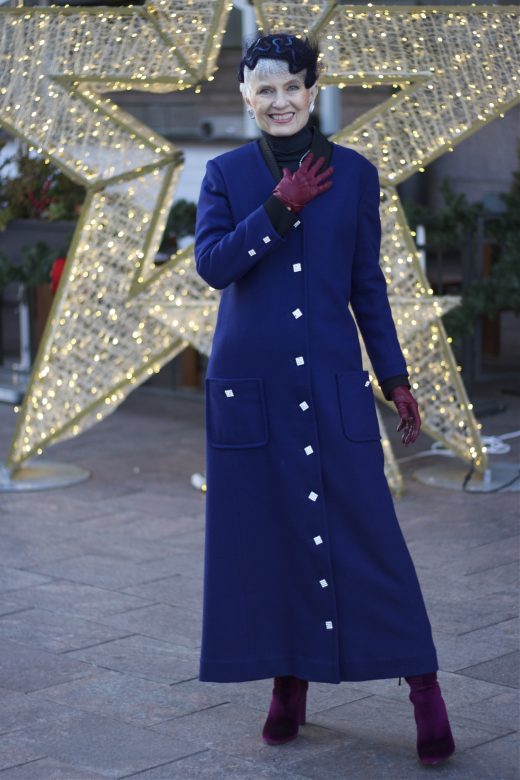 I've been blogging for nearly six and one half years now, and during this period of time I've learned so much and have met a multitude of incredible people who I would not know but for the existence of Style Crone.  Blogging has brought me many gifts that I appreciate every day.  However, the art of writing is its own special  challenge.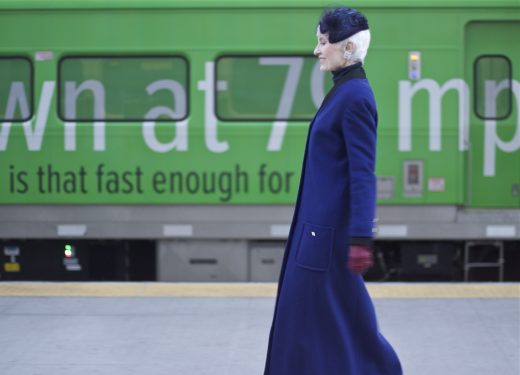 Prior to blogging, I wrote as a health care provider, documenting relevant information about patients in their medical records.  Or writing descriptions of projects that would facilitate system change in the medical environment.  It was more technical in nature, and part of my daily life at work.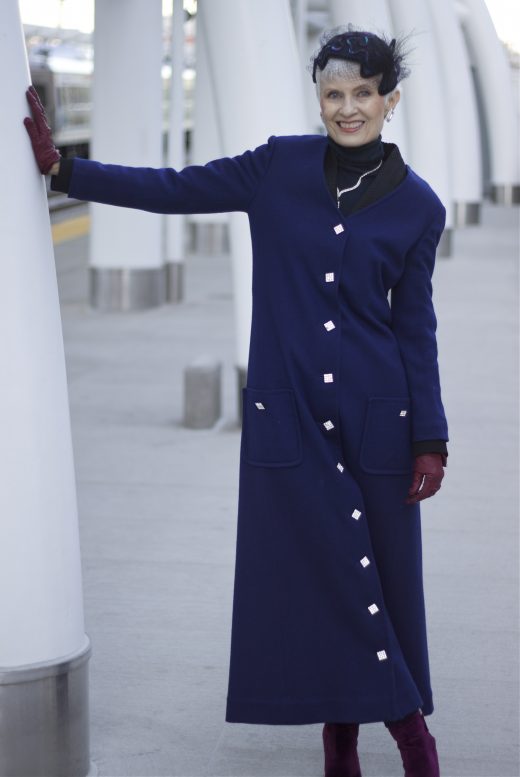 Writing about style and navigating the journey of aging is different.  I find that if I feel passionate about something, words flow to the screen as though I'm compelled to share my inner self. It also provides structure, and along with yoga and meditation, it is part of the scaffolding of my life.  Writing has become a discipline, and I have fallen in love with words.  There is a devotion that comes with continuing, with improving and with exercising this muscle. There is so much to learn. I now collect words as lovingly as I collect hats.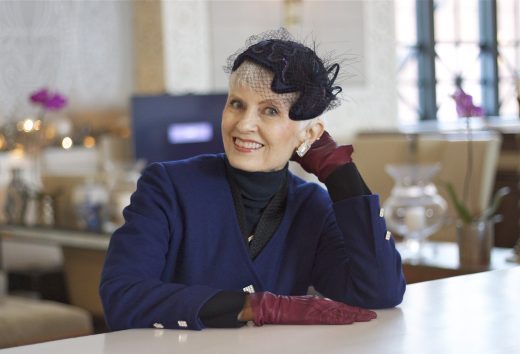 Photos By Daniel taken at Union Station Denver HERE
Vintage navy maxi coat with rhinestone buttons, vintage navy headpiece with veil, vintage rhinestone jewelry and vintage leather wine colored gloves – estate sales, heeled boot and navy turtleneck – retail sales.
Linking up with Catherine's #iwillwearwhatilike HERE at Not Dressed As Lamb and Patti's Visible Monday HERE at Not Dead Yet Style.