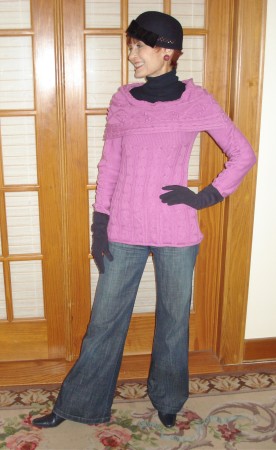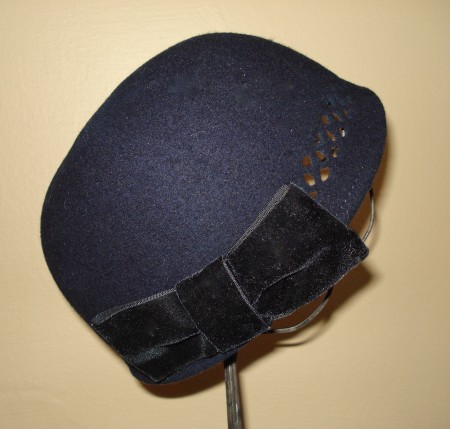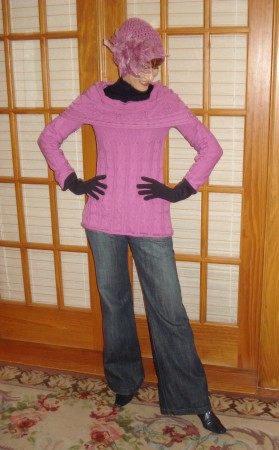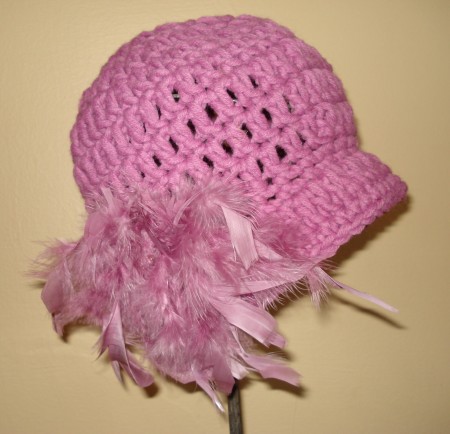 Photos by Kathleen and The Style Crone
Pink sweater with cowl and vintage navy fabric gloves – estate sales,  navy turtleneck – Nordstrom Rack,  jeans and navy boots – purchased somewhere in Boston several years ago.
Another day, another acupuncture appointment as The SC demonstrates how a change of hats has the power to transform the trajectory of the day.  A gifted navy wool felt cloche with velvet bow is the chosen chapeau for errands, out for tea or an estate sale if there's an interesting one to be found.  The very same outfit (which is as casual as The SC gets) topped off with a pink crocheted Xeino hat with feathers is the selected companion for a casual dinner with friends or another evening activity that doesn't call for a gown.
Change the mood, change the hat.  Change the activity, change the hat. Change the time of day, change the hat. What more could one ask of an accessory?