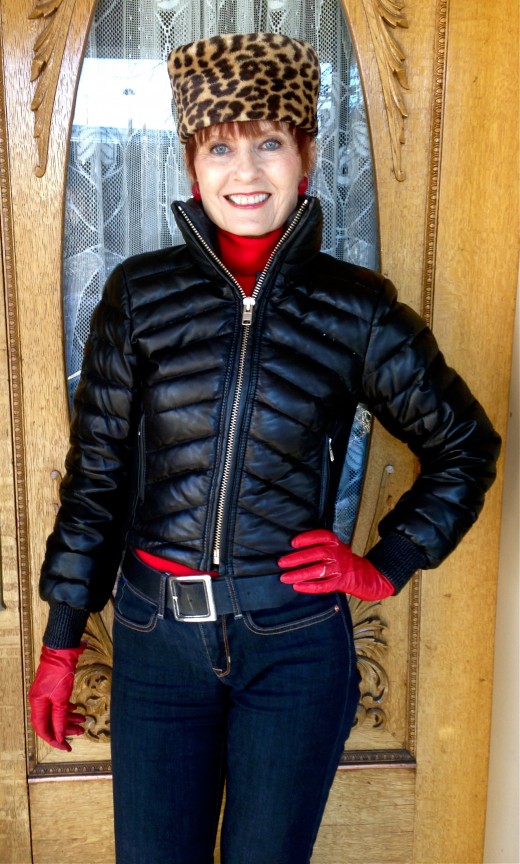 The SC has a friend that is an ardent Bob Dylan fan and has chosen the artist's "Leopard-Skin Pill-Box Hat" from the Blonde on Blonde album as his ringtone.  Inspiration can come from anywhere, and this outfit was composed after noticing and taking delight in the sound of an incoming call.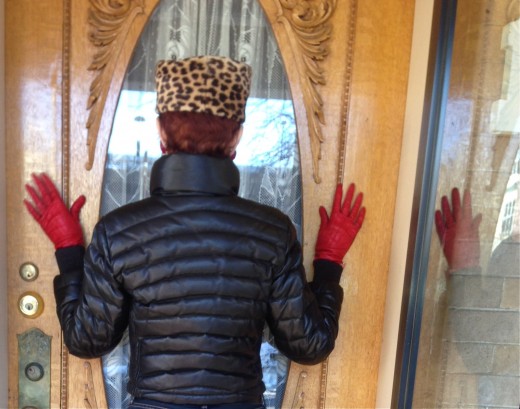 The leather jacket has been hanging in my closet for over four years after I purchased it on sale at TJ Maxx.  It was the day that my friend and hat shop business partner died, and I was out with a friend, in the dazed state that occurs after loss, randomly walking through the aisles of a retail store.  I don't remember the original reason that brought us there, but I do remember finding this jacket and impulsively buying it and walking out of the store with it on.  I wore it on one occasion shortly after it was purchased, but it is only now that I feel comfortable throwing it on at the drop of a hat.  I don't know why.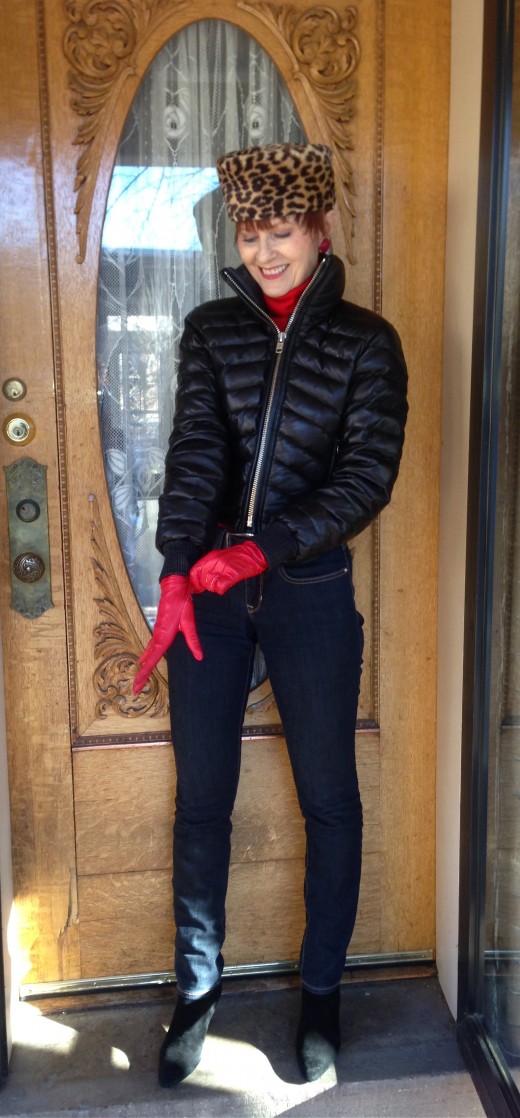 The obligatory "focus on the gloves" photo!  I love how it feels when I pull this accessory unto my hands, not just for the warmth that they provide, but for the excitement and fun that they add to my life.
Colorado has just experienced a cold spell that reminded me of the December weather in my home state of Minnesota, and I have been thinking of the gorgeous Ann of Blue Hue Wonderland HERE several times during the past week.  She always makes dressing for the northern winter wonderland a glorious and glamorous affair.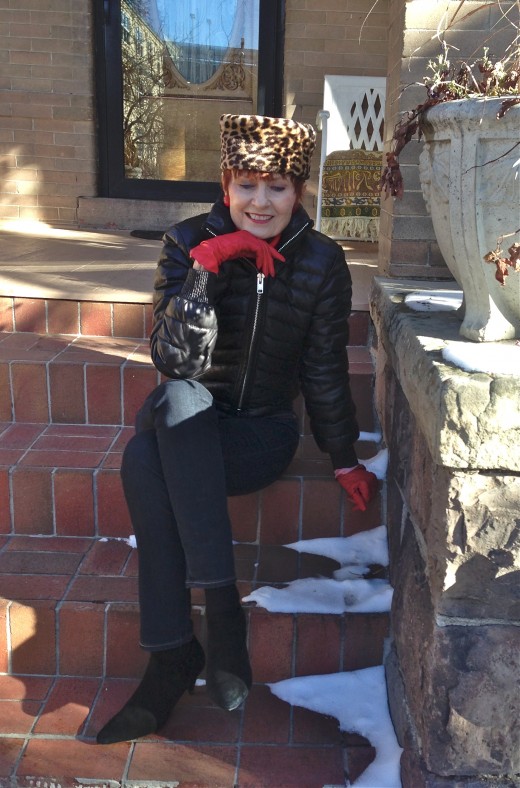 Photos by Diana
Contemplating the depth of my animal print hat/headwear inventory, which offers an elevated pillbox hat at a moment's notice! As a collector, I am grateful for the freedom of choice that my room abundantly filled with hats provides.  If I were so inclined, I would count the posts of the past, curious about the number of animal print hats that I have displayed.  I can assure you that it is only the tip of the iceberg!  Every piece has its own personality, shape and expression and if it were not loved, it wouldn't be sitting in the cluster on the shelves that grace the southeast corner of a room that I fully enjoy every day of this new life that now presents itself.
Vintage elevated leopard print pillbox, vintage red leather gloves, vintage Valentino red turtleneck sweater – estate sales, black leather jacket – sale at TJ Max, vintage red earrings – gifted, black suede Prada booties – consignment store, jeans – retail sale, belt – long time resident of my closet from unknown source.
Ahhhhh, it's the week of Patti's Visible Monday HERE at Not Dead Yet Style.  Now that it has become a fortnightly occasion, I honor and appreciate Patti's creation even more, if that were humanly possible.