The Opening Reception For "Imperfectly Perfect" by Rebecca Moses In NYC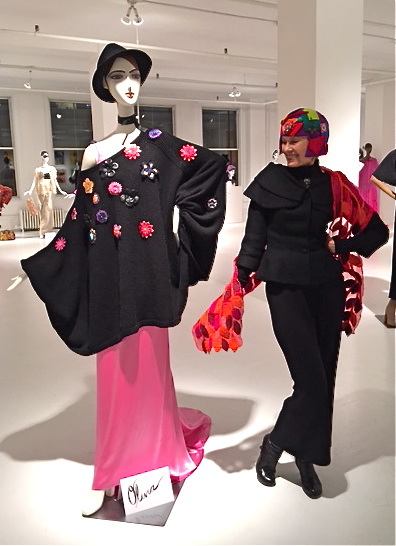 Several weeks ago I received a generous message from my fabulous blogger friend Jean of Dross Into Gold HERE, inviting me to the opening reception of Mes Demoiselles Imperfectly Perfect: Mannequins/Art/Fashion HERE.  The art show at Nine Gallery in NYC, in collaboration with Ralph Pucci HERE, was to be presented by her friend Rebecca Moses HERE on December 8th.
My first response was that I couldn't possibly make it.  It was the holiday season and I don't usually travel spontaneously.  I tend to plan my trips and my outfits in advance!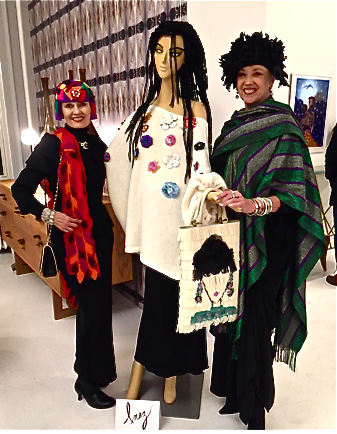 However, the idea of traveling to NY to a show by Rebecca Moses, the talented illustrator and designer, kept circling in my mind and wouldn't let go.  Two days later I decided to make the trip, and in the photo above, I was at the show with Jean, wearing headwear created by another blogger friend Carol Markel of Femme et Fleur HERE.
I documented the show with my iPhone and the photos are not of the best quality. Hopefully they will offer a glimpse of the wonder on display, as I made my way through the rooms filled with Rebecca's glorious and breathtaking art.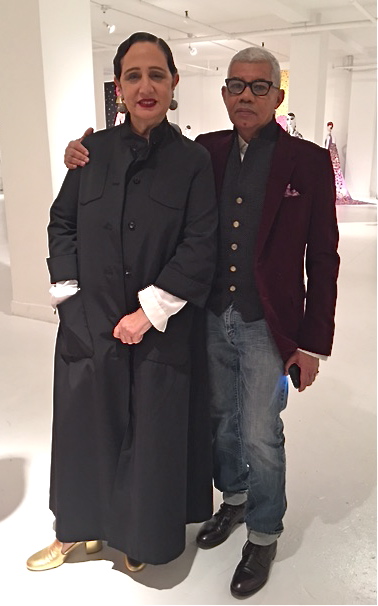 In the above photo, the stunning and elegant artist, designer, author and storyteller Rebecca Moses stands next to fashion stylist and creative-director Freddie Leiba HERE.  It was a great honor to meet Rebecca, who was welcoming and warm and conveyed a generosity of spirit.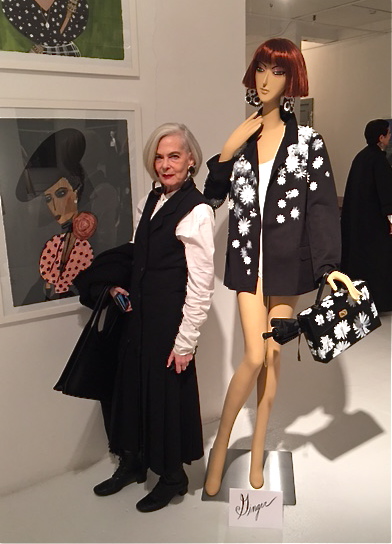 It was wonderful to see gorgeous blogger Lyn of Accidental Icon HERE, standing beside a mannequin reflecting her ensemble of black and white.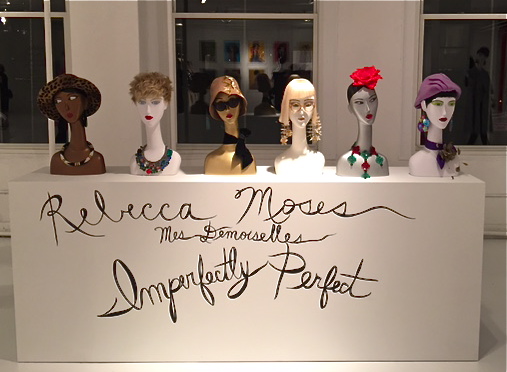 The show was a celebration of diversity and the individuality of women. From an interview by Traffic Creative Management about her exhibit HERE Rebecca states, "I created 25 distinctive Mes Demoiselles to reflect today's multi-cultural individualism and to redefine the standard of beauty influencing a new generation of consumers who are a reflection of this new world order."  Brava!!!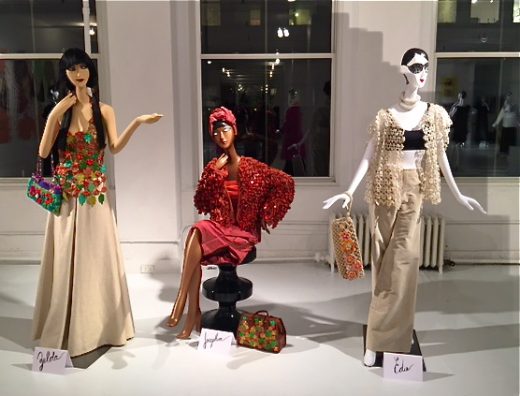 All of the ladies were named and were wearing clothing and accessories designed by Rebecca.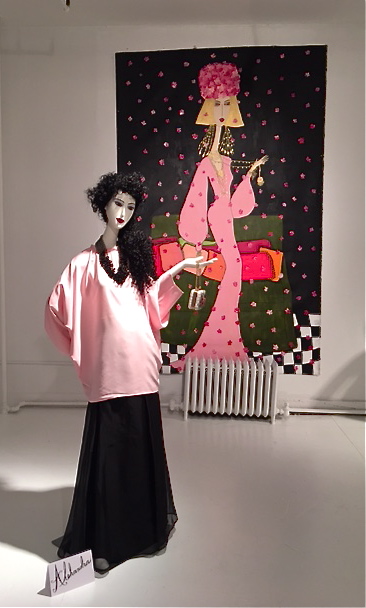 The paintings and murals were also by Rebecca.  Her spectacular talent was on display, and I was in awe from the moment I entered the gallery until the time that I left several hours later.  In the photos below, I included the name of the "lady" if I had it.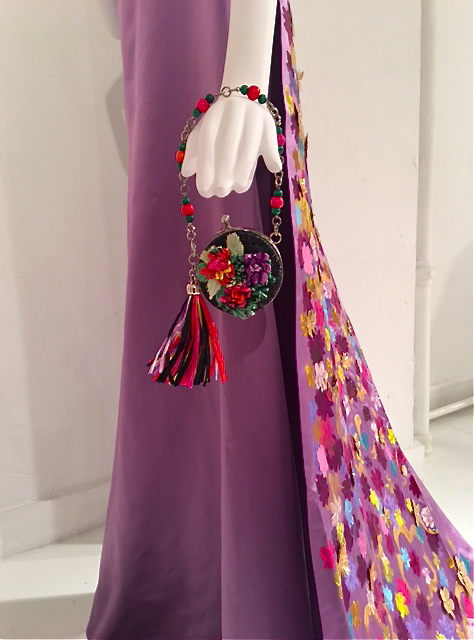 The above details had me entranced.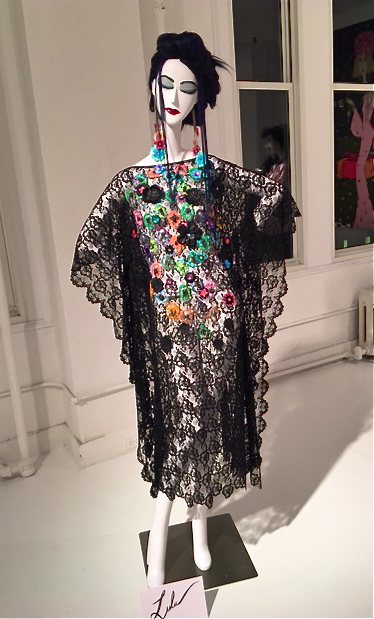 Lida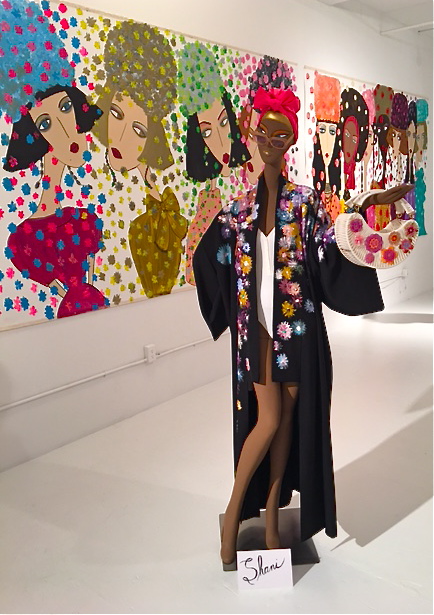 Shani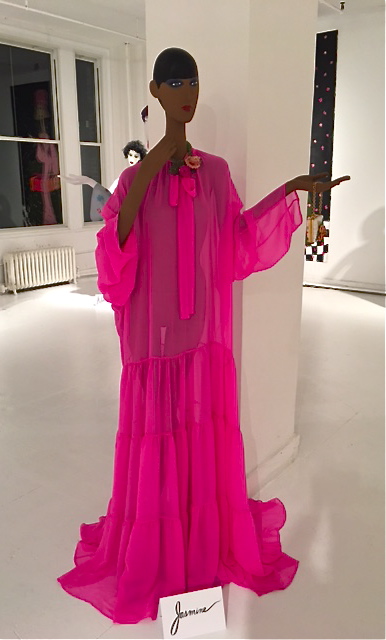 Jasmine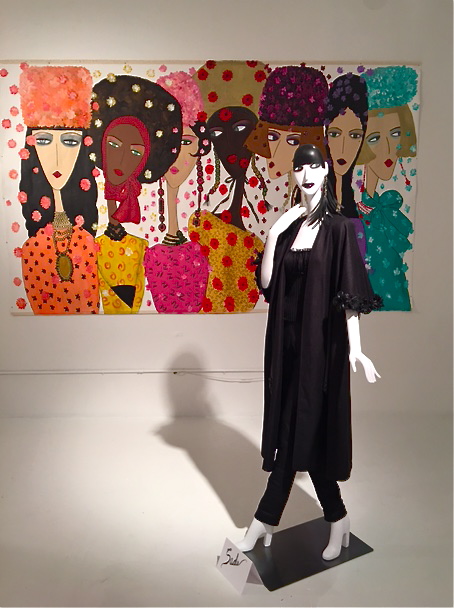 Sade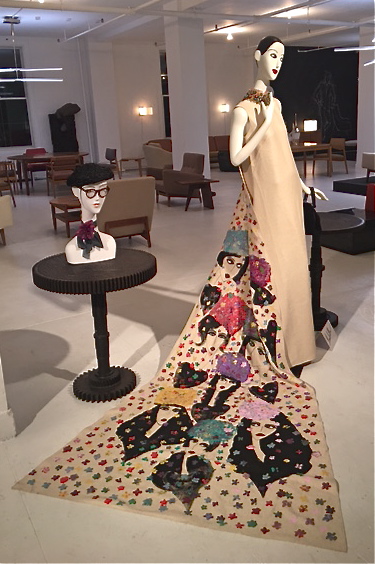 I love a great train!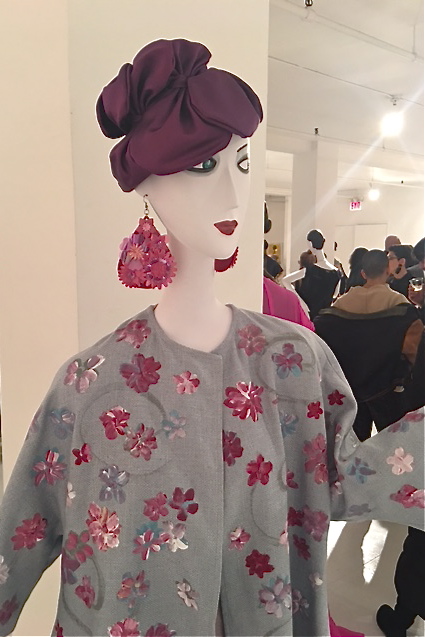 The headwear and earrings were the perfect reflection of the colors in the above ensemble.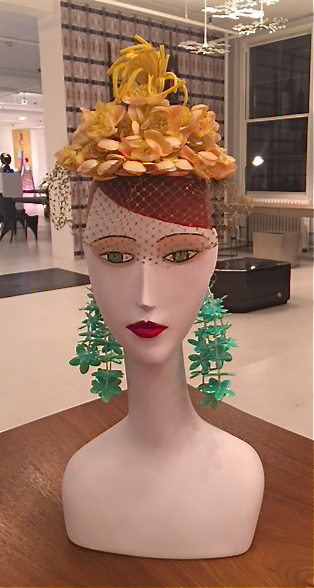 Carmen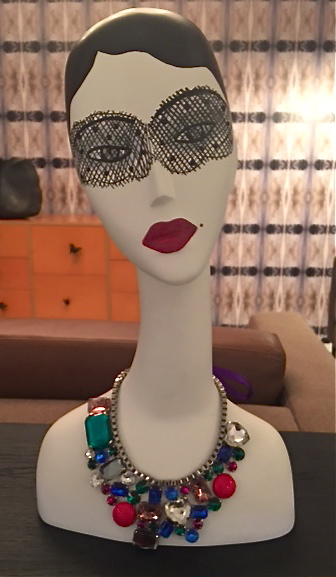 The above neckpiece was even more exquisite in real life.
Thank you Jean, for inviting me to Rebecca's opening reception.  I had a wonderful time and I learned that it's possible to be spontaneous and focused in an unfamiliar way.  My experience in NYC was magical and I'm now dashing about to make up for lost time.  It was worth it!