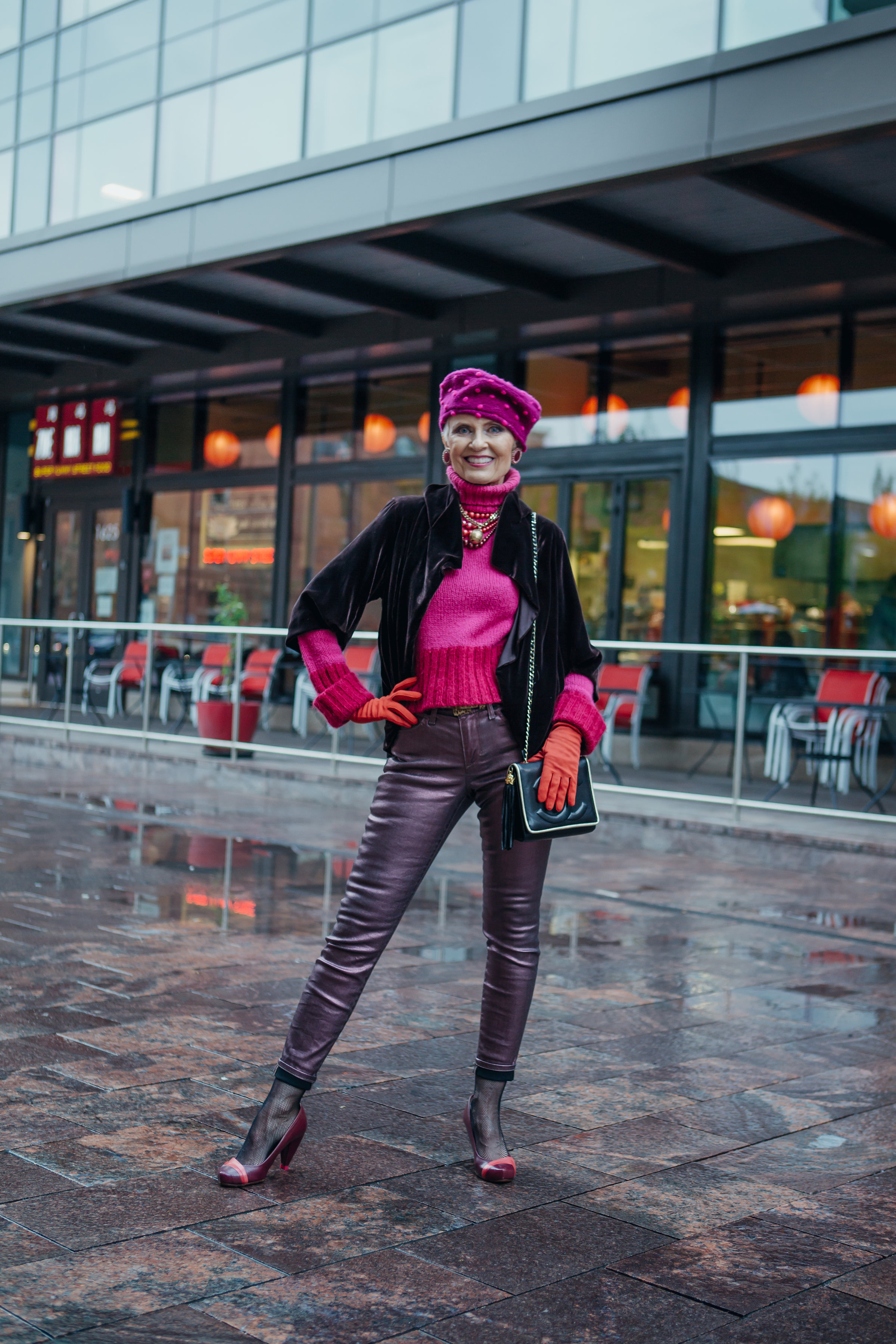 During the month of April I was driving on my way to visit a friend when I happened upon an estate sale sign, which took me off my intended path for a few blocks.  As I reached my destination and entered the beautifully designed space of the sale location, I was rewarded with several rooms of clothing that fit me perfectly.  As you can imagine, I contacted my friend to tell her that I would be late.
I learned from the estate sale company which was managing the sale that the woman who lived in the house had died. I don't usually ask questions about the person who for whatever reason is selling her or his possessions.  It has never felt morbid to me.  I see it as recycling and searching for treasures. It's a way to give previously owned pieces a new life and contributes to a sustainable lifestyle.
In this case, because most wearable pieces for sale not only fit me, they were also, in many cases my style.  She had a high end collection of jeans. Skinny, wide legged, animal print, every color imaginable, and in the photos in this post, metallic. The dark plum velvet jacket was also one of my purchases.
I became curious about the woman who had worn this vast and carefully curated collection of beautiful pieces.  I asked about her and tried to connect with someone who knew her.  But alas, it was not to be.  Her circumstances and life history will always be a mystery to me.  Whatever her story, I will honor her by enjoying her sartorial choices today and into the future.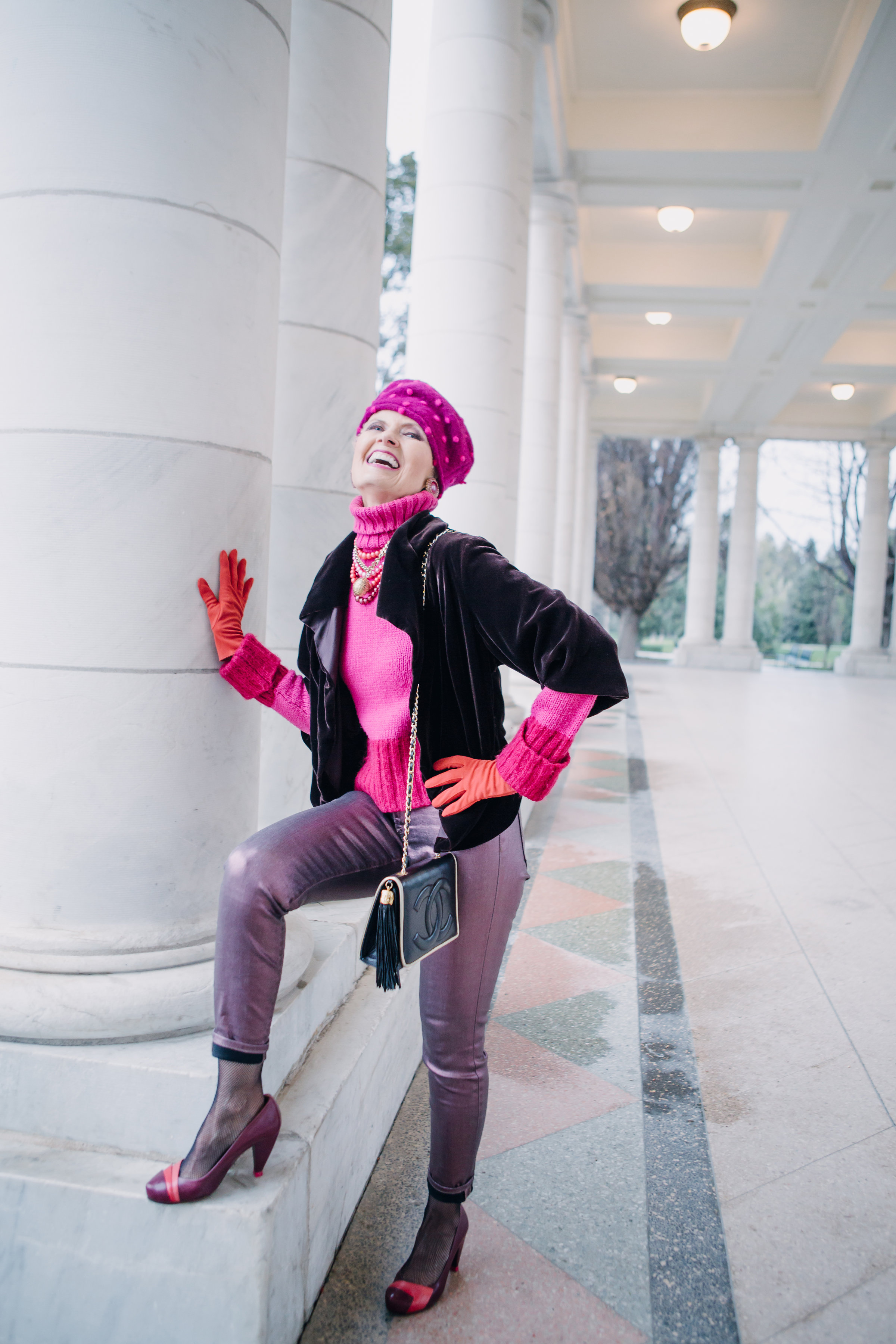 Since the 1970's I have been an estate sale enthusiast. There was a time when I hunted down sales every week and sold the vintage that I discovered in a booth in an antique mall which I leased with a friend who sold sheet music.  Later I sold on consignment in a vintage shop.  I also had a studio in my basement where I sold vintage by appointment only. Of course I kept the pieces that I loved as I grew a collection that remains dear to me today.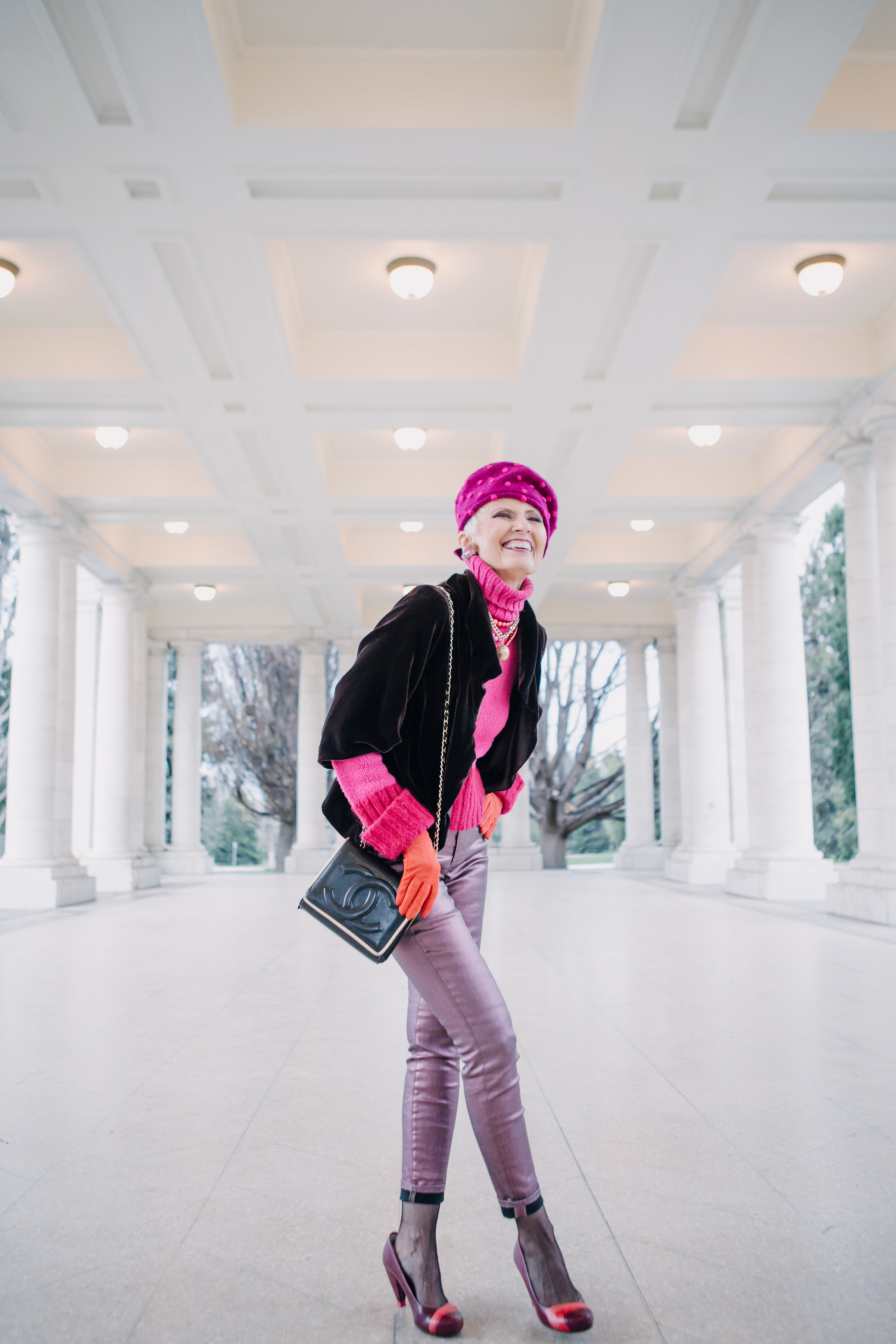 At this point in my life I don't comb the city and its surrounding areas for estate sales on a weekly basis. But if I stumble upon an intriguing sign on my path, I continue to be unable to resist.  I love the subculture that frequents the sales.  The people in search of the unusual and previously owned.  They may be dealers or they may be looking for personal acquisitions.  Decorating their home or embracing their style. Sometimes I strike up conversations with like-minded seekers who like me are fascinated with the sublime. The entire experience involves all the senses and though I participate less frequently, it will always be a part of my life.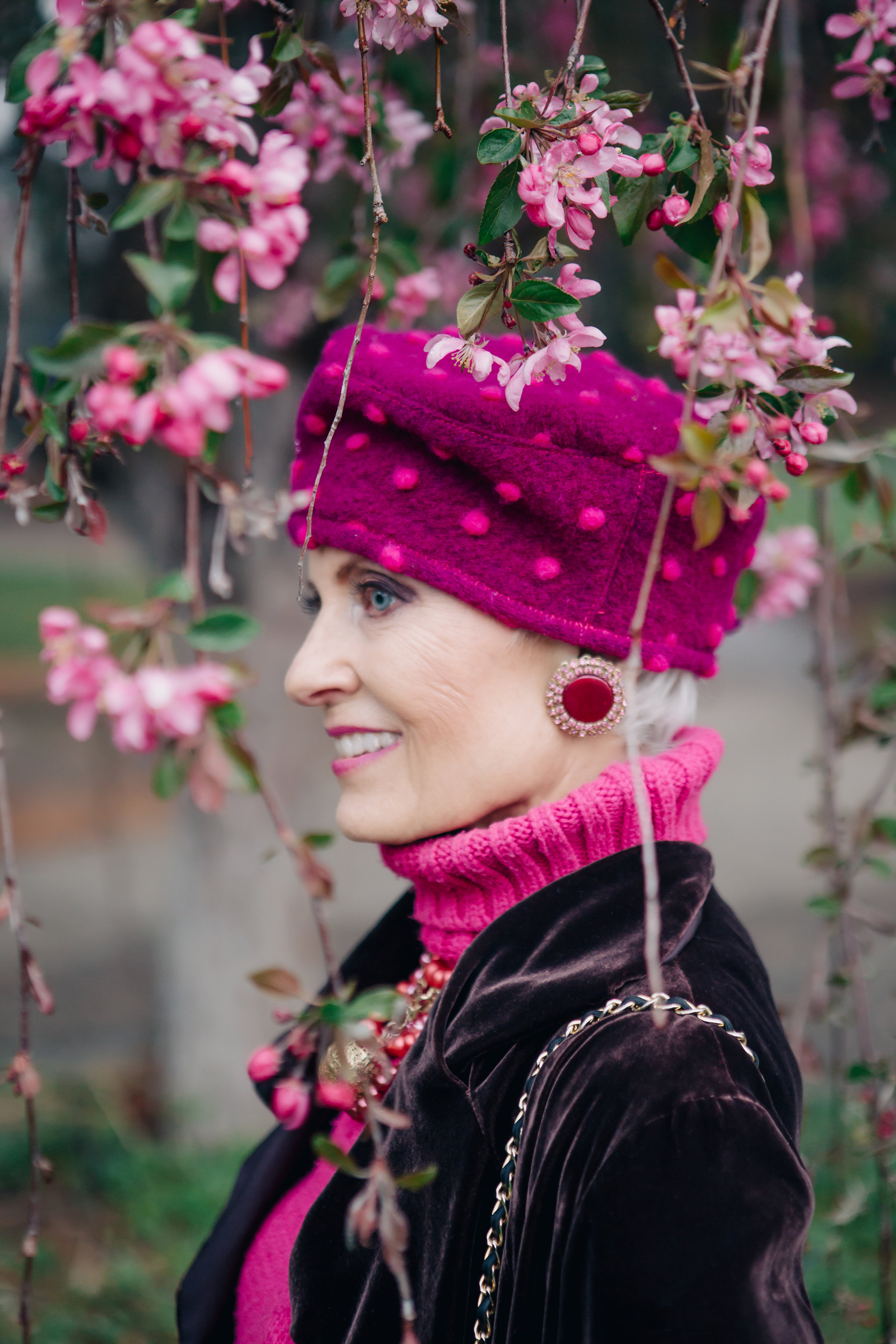 Photos by Blake Jackson HERE and Makeup by ……HERE
Everything I'm wearing in this post was discovered at an estate sale, except for the fuchsia sweater and the gifted fabric hat.  These photos were taken weeks ago, as evidenced by the blooming crab apple tree blossoms in Cheeseman Park. Sometimes my stories are late and lie in waiting to be told.