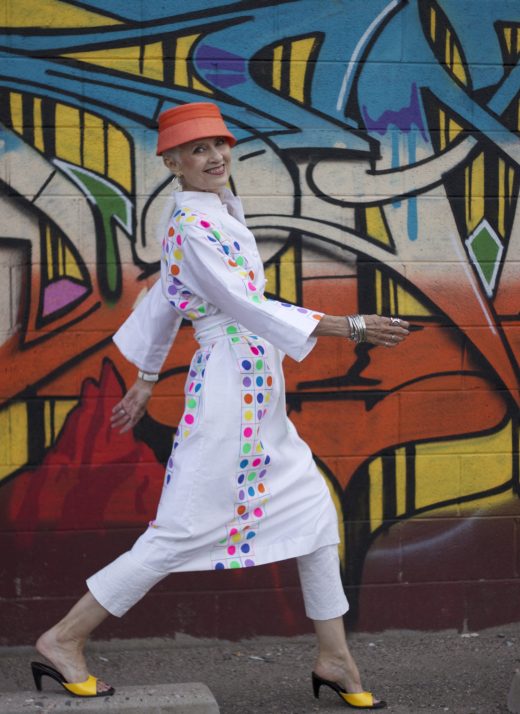 Incorporating summer whites into my compositions has been new for me.  Along with other bloggers, I have been influenced and inspired by Sylvia of 40+Style HERE.  Her blog post, "How to Wear White" HERE, gave me insight into its appeal.  Soon I found myself attracted to white pieces at the estate sales, vintage shops, thrift shops and consignment stores.  When she visited Denver around this time last year, I wore a white shirt in her honor.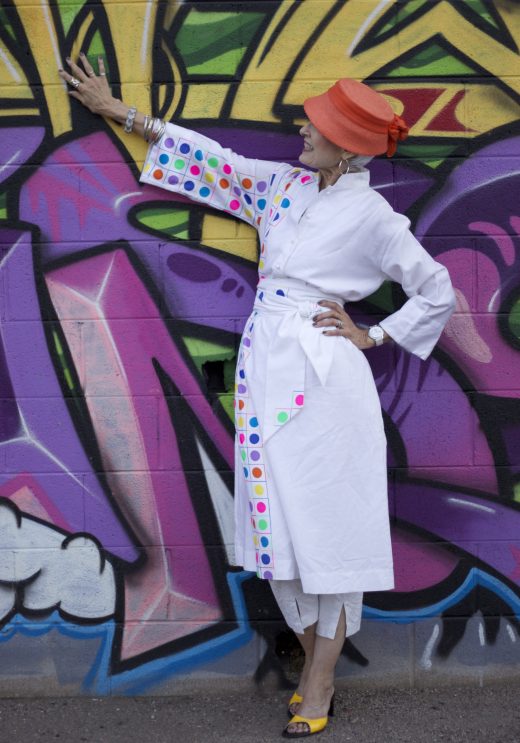 I think that I've had a resistance to white because I wore white uniforms, hose and shoes (plus nursing cap) in the 60's, when I was in nursing school.  It wasn't that this uniform was negative for me, because it was an important era in my life.  However, it did represent the concept of working in a medical setting, and it has been a process to get past that mind set.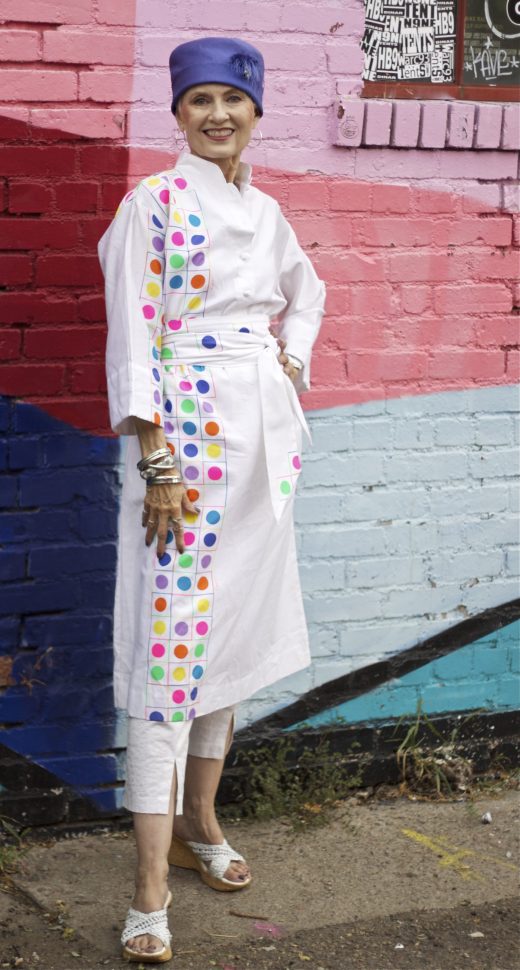 This summer I have noticed that I have submerged myself in white.  I've been drawn to black-and-white combinations, but in this post I'm wearing a vintage white hand-painted dress with multi-colored polka dots arranged in patterns, which was discovered at Meek Vintage HERE.  I accessorized with three hats and three pairs of shoes, reflecting colors from the dress.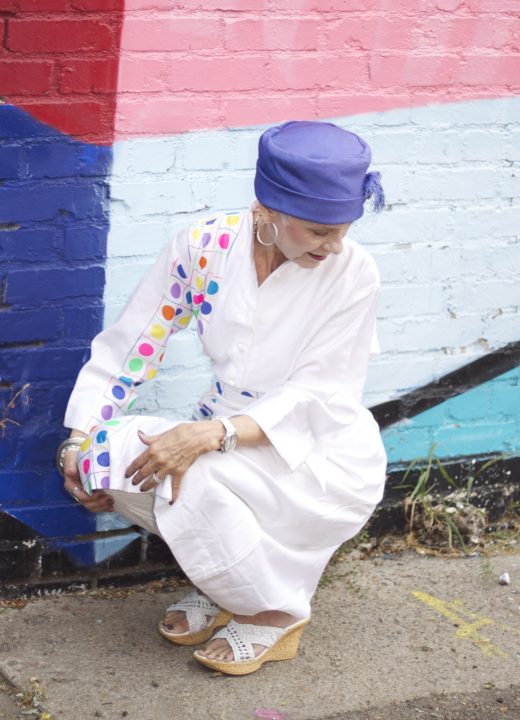 With colorful street art found in the River North area of Denver HERE, I had great fun with color as background and as accessories.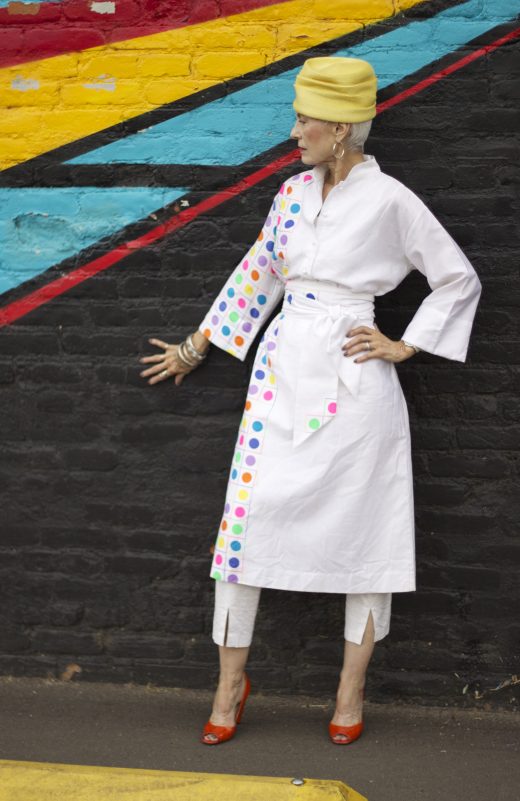 As I age, my style journey changes along with my experiences and the bloggers, milliners and hat makers who influence me.  Growing my hair out to white also encourages me to change in other areas and explore new color combinations.
Life is a mystery filled with change at every corner.  As with yoga, turning myself upside down on purpose is an analogy for consciously transforming what I wear.  So much is beyond my control, but my choice of the colors I wear is up to me.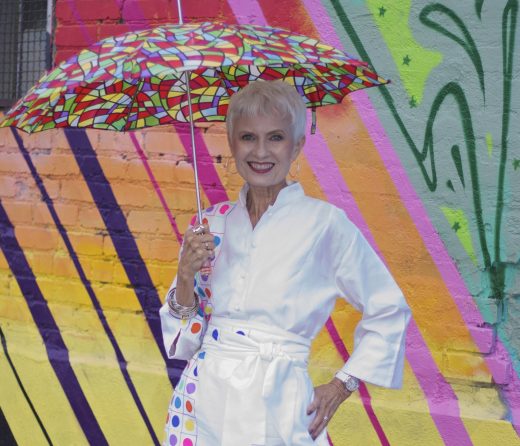 Photos By Daniel
Vintage white dress with multicolored polka dots and belt – Meek Vintage Denver; vintage hats – Buffalo Exchange and vintage shops; shoes – consignment shops; white cropped pants – retail sale years ago; multicolored umbrella – estate sale; jewelry – estate sales and gifted.
Linking up with Catherine's #iwillwearwhatilike HERE at Not Dressed As Lamb and Patti's Visible Monday HERE at Not Dead Yet Style.