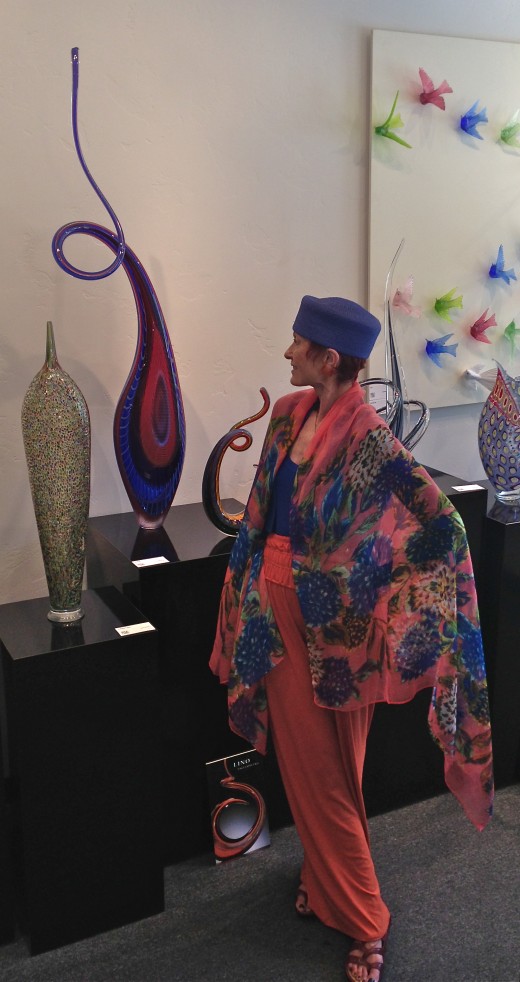 The SC and Mr. J traveled to Vail HERE, a breathtaking mountain wonderland just an hour and one half drive to the west of Denver.  We spent three days wandering around an area known for its skiing resorts and in the off-season continues to attract visitors to its majestic Rocky Mountain scenery, galleries, shops, and restaurants.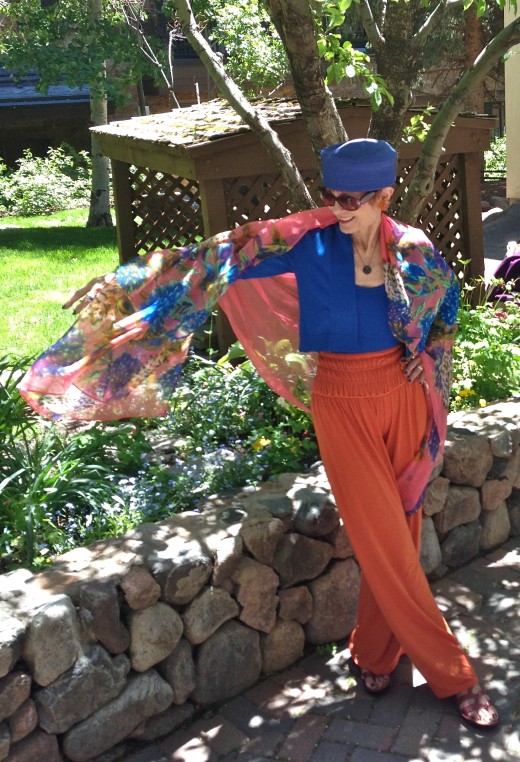 We floated through each day without a structured agenda, like the soft floral scarf that I purchased at Wild Flowers Home, Gift, and Garden HERE, owned by dear friends Jonah and Brian, who have a great eye for that which tantalizes the senses.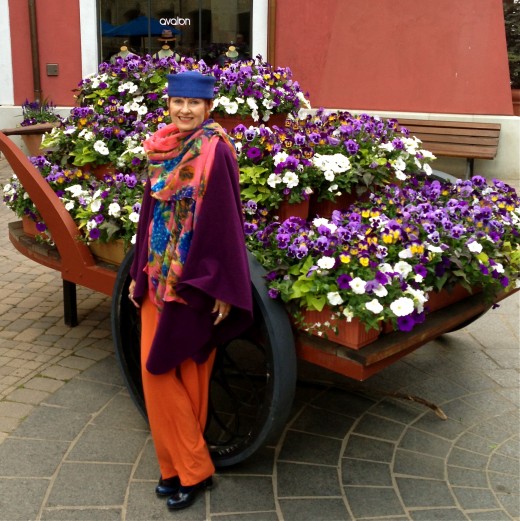 Photos by Mr. J
The mountain weather changes at the drop of a hat, and layers were the answer to the sun's disappearance behind drifting clouds, or the chill of the evening air.  My ensemble for the day, accompanying the floral scarf: blue straw hat – Patricia Underwood from my hat shop in the 80's; purple wool wrap – estate sale; coral palazzo pants – Sense yoga wear; blue tank and bolero sweater  – Target many years ago; vintage orange earrings, dark red walking sandals, blue Fluevog booties, crystal pendant – gifted.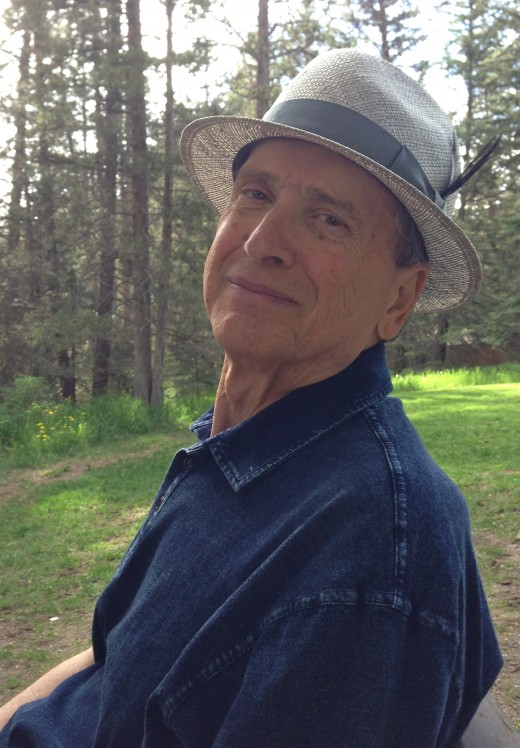 Photo By The SC
Mr. J's ever abundant warmth shines through in a photo taken by a mountain stream as we walked to Lionshead, a resort area near Vail.  Lionshead and Vail Village are the lively centers where most skiers and snowboarders head to and from the mountain during the day and world-class restaurants in the evening.  The off-season is my cup of soothing tea, with a more relaxed perspective accompanying the summer panorama.
Enjoying new experiences is as much fun in our 70's as it was at any age.  There is an appreciation for the here and now and the rich gifts of life and knowledge of its impermanence.  A depth enhanced by experience and transparency, seasoned with loss, and gratitude for the unexpected healing that it allows.
As Ziggy Marley HERE astutely proclaims, "Only if we give it away, can love be love." Be it a friend, a child, a parent, a pet, a companion, or a partner.  However it is felt and expressed, without power, control or judgement.  The world needs more of the vibration of unconditional love.