The Visit With Jean Of Dross Into Gold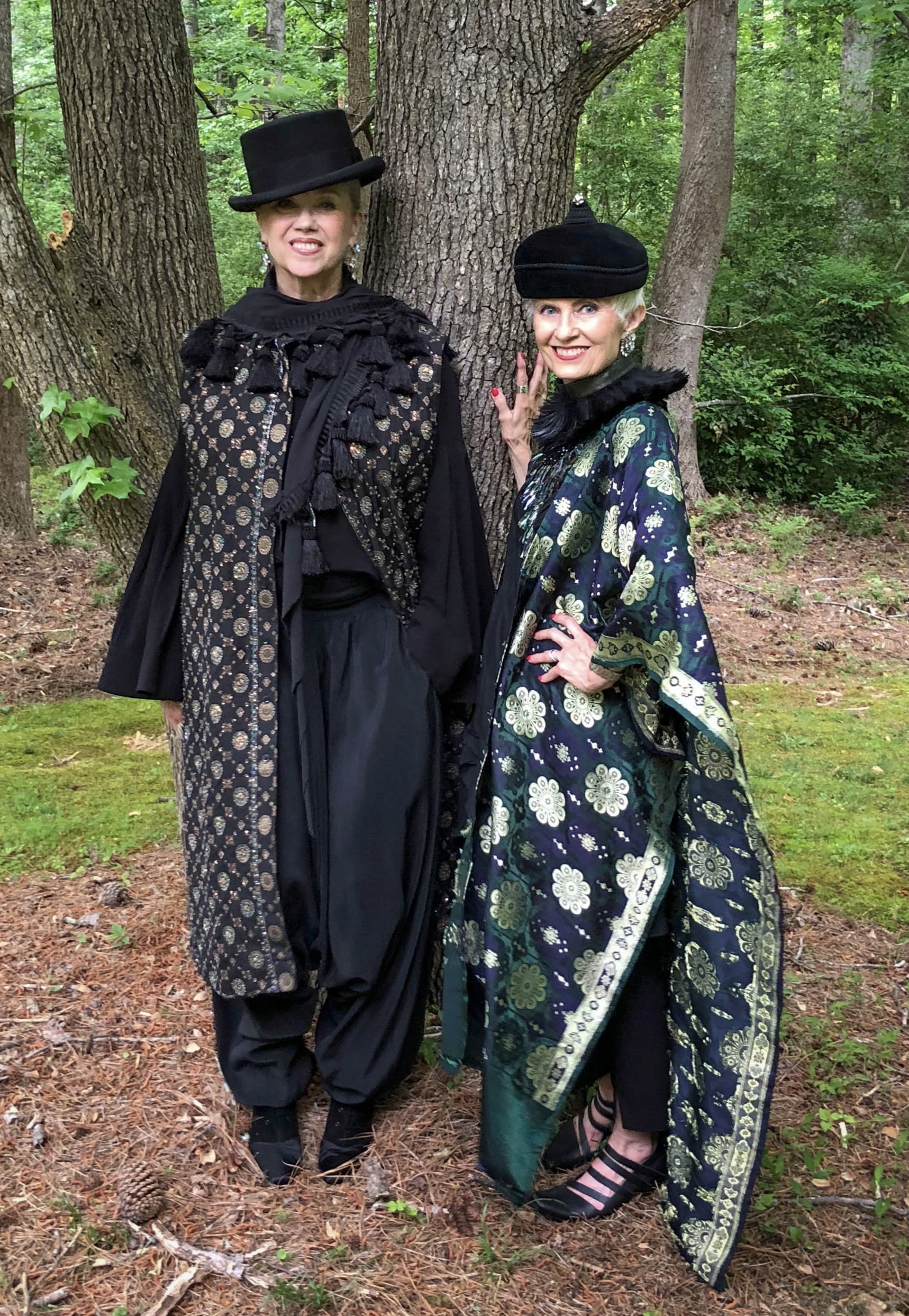 A few weeks ago Mr. J and I traveled to Atlanta where he was presenting at a conference. It was my first time in this beautiful city and I had the good fortune of visiting my gorgeous and talented friend, blogger and voice over artist Jean of Dross Into Gold HERE (on Instagram).  As I've mentioned before on Style Crone, Jean was the first blogger that I met shortly after launching my blog in 2011.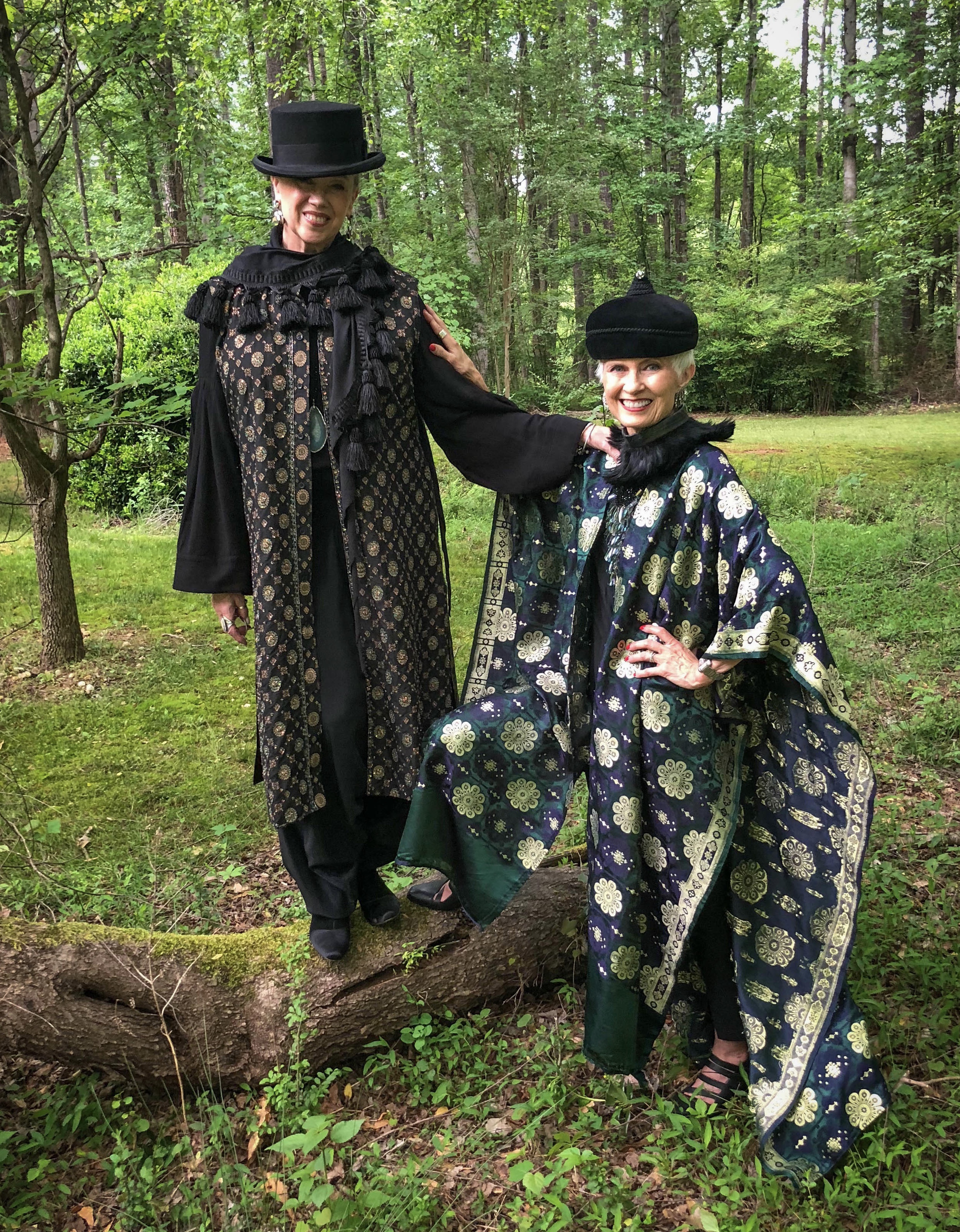 As we walked through Jean's home, where she lives with her musician husband Joey, filled with art and the garments that she has upcycled with thrifted finds, she styled me with pieces that we discovered throughout the house. The robe that I'm wearing in the photo above was upcycled from a vintage silk saree found in a thrift store.  The feather collar was gifted to Jean by the designer who made it. The necklace was purchased at a flea market from the artist who made it. Jean is wearing pieces of her own design or collections. Of course this resulted in a spontaneous iPhone photo shoot, which I share with you today.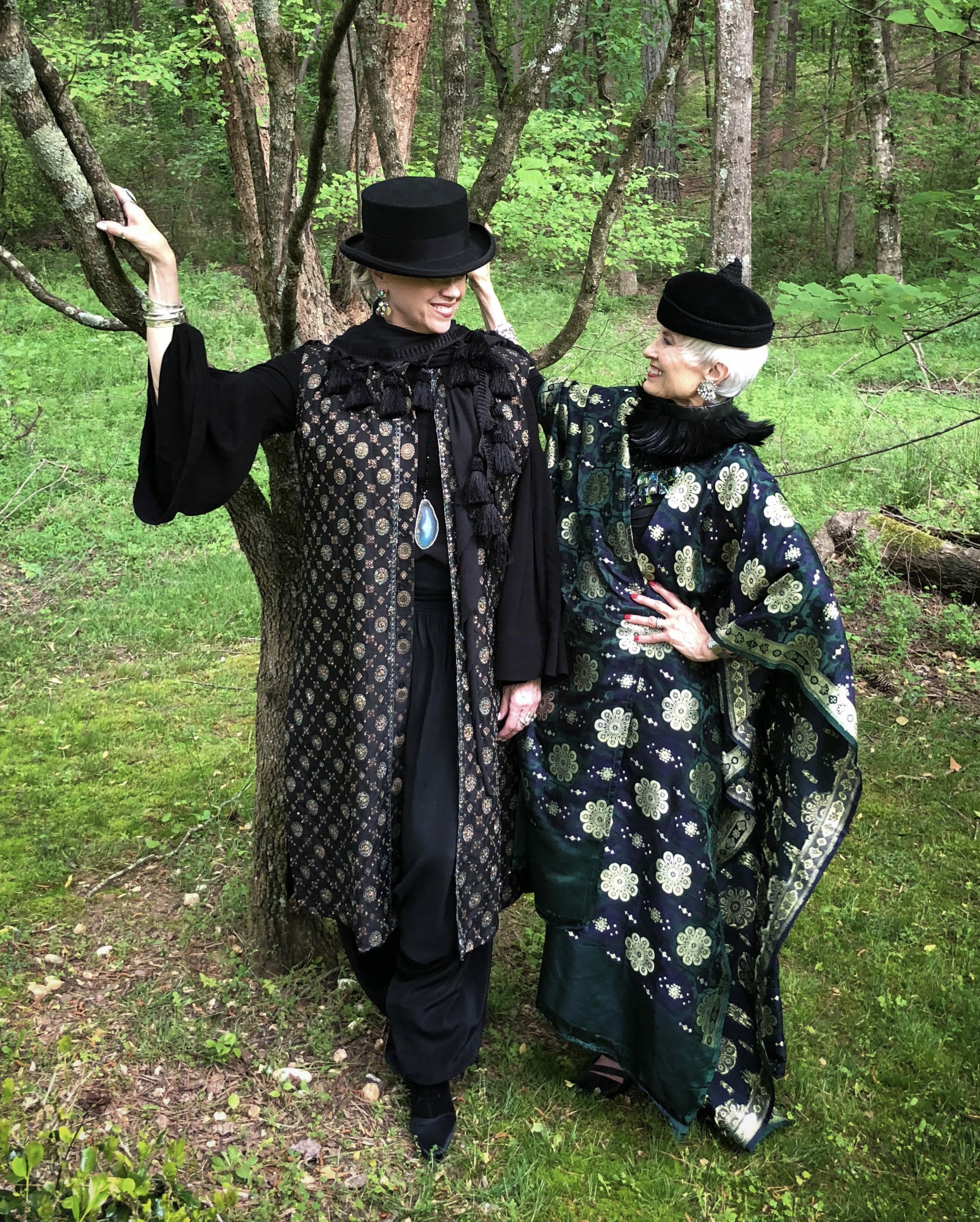 It was wonderful spending time with Jean and exploring the shopping locations and restaurants that she treasures. We spent time at the tent sale by Ready Trading Company HERE. which carries a vast inventory of linen.  The proprietress Lee was welcoming, knowledgeable, and friendly, as were her staff.
From there we checked out an antique mall, several consignment shops and some amazing restaurants.  I felt as though I had a private tour of Jean's favorite haunts. Not to mention the story telling and laughter that flowed during our visit. Spending time with like minded people from the wonderful world of blogging and Instagram has been a life enhancing gift.