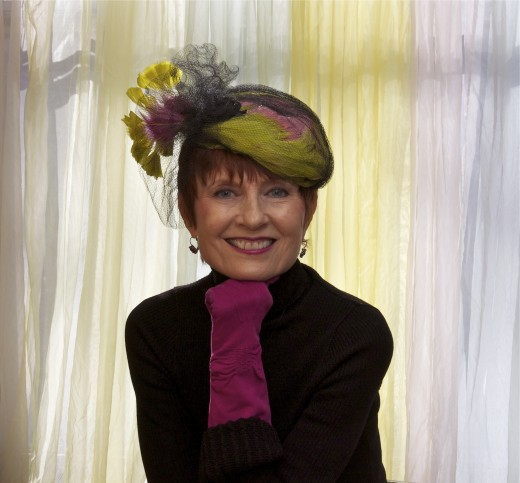 Cocktail hat.  Headpiece.  Fascinator.  Terms dear to my heart!  Today my vintage headpiece is composed of feathers and silk veiling.  Years ago it was discovered in a vintage shop in Cambridge, which is sadly no longer open.  I entered the store with a friend, and there it was perched on the wall, calling to me.  I found it irresistible.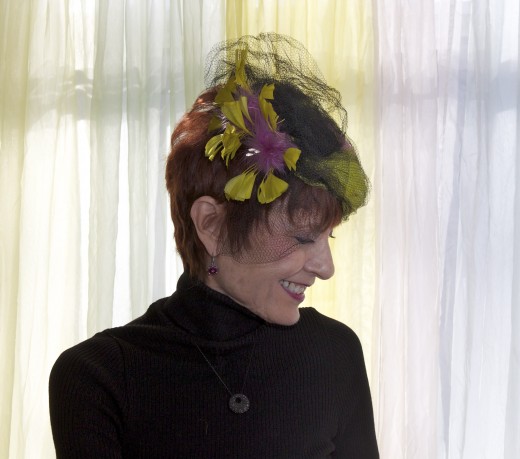 It's been with me ever since.  The pink and chartreuse color combination greets me daily from the hat room.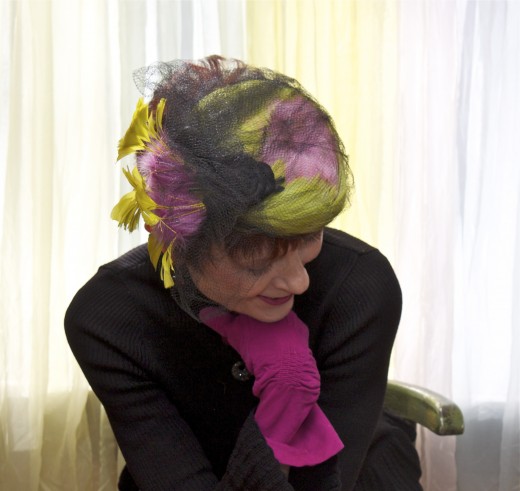 The top of the headpiece reveals the artistry of the milliner.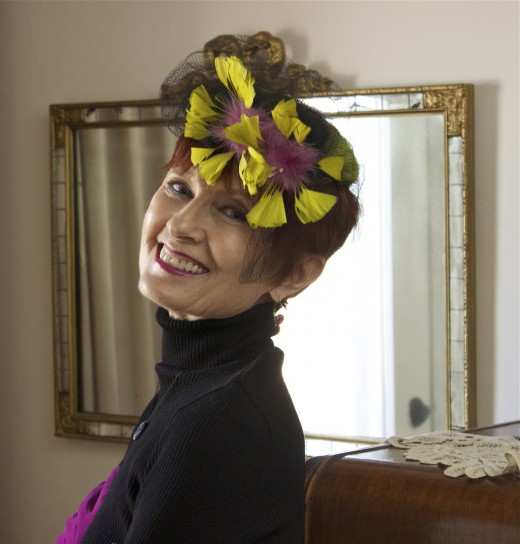 Sometimes I wear the feathers, which resemble a blooming flower, on the side of my head and often, as in this photo, I wear the feathers "straight on."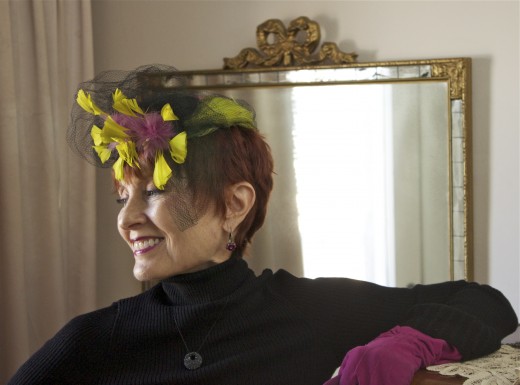 In fact, this hat could be worn in as many ways as one's creativity desires.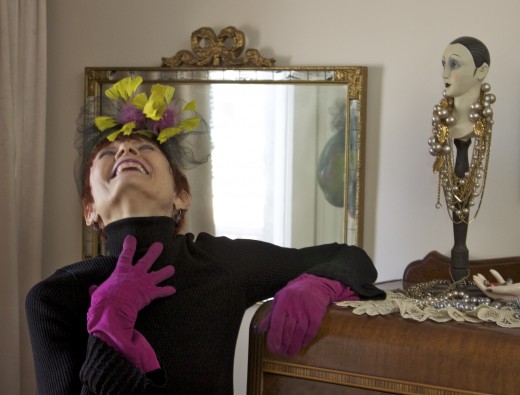 Photos by Daniel N
My photographer is hysterically funny.  I love a hat that stays on my head when I'm overtaken by laughter.
Linking with Bella's Secondhand First HERE at The Citizen Rosebud.
Now it's your turn!
Please display your hat, headwrap, headpiece, fascinator, hair flower, headband or other adornment for your head that you adore, give The SC an APRIL HAT ATTACK and kindly link to Style Crone somewhere in your post.  Can't wait to see the beautiful creations that you share throughout the next week. Participation will be open through April 7th.
[inlinkz_linkup id=389195 mode=1]