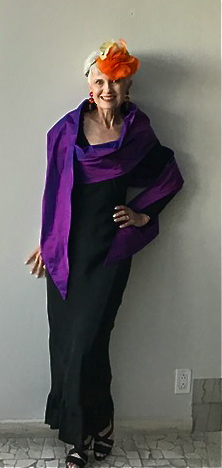 Several weeks ago Mr. J and I traveled to Mexico for some warm weather and fun.  It was wonderful to escape the cold of our Colorado winter and to take in the colorful views and experience the warmth of the Mexican people.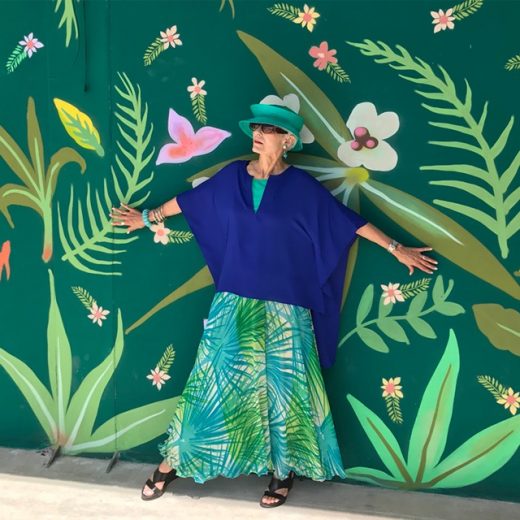 I didn't take photos of the sights, but I did keep up with Instagram along the way. Other than that it was a time to soak up the culture and be in the moment.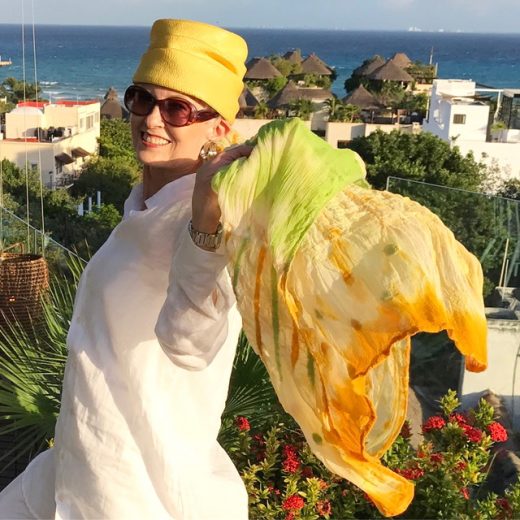 The wind on a rooftop revealed the Caribbean Sea in the background and took my scarf on a ride.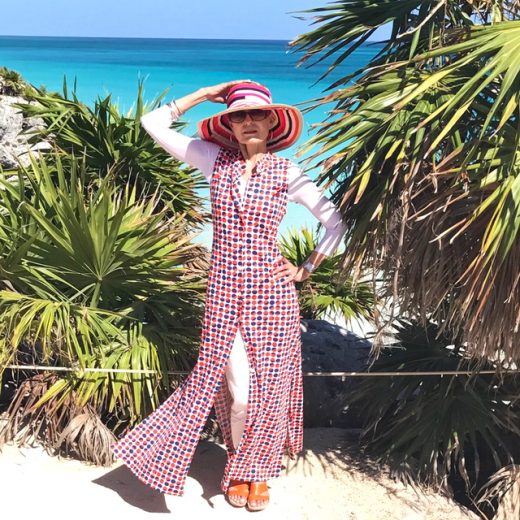 Photos by Mr J
A visit to Tulum, an outdoor museum and site of a pre-Columbian walled city and its ruins, was magical and inspiring.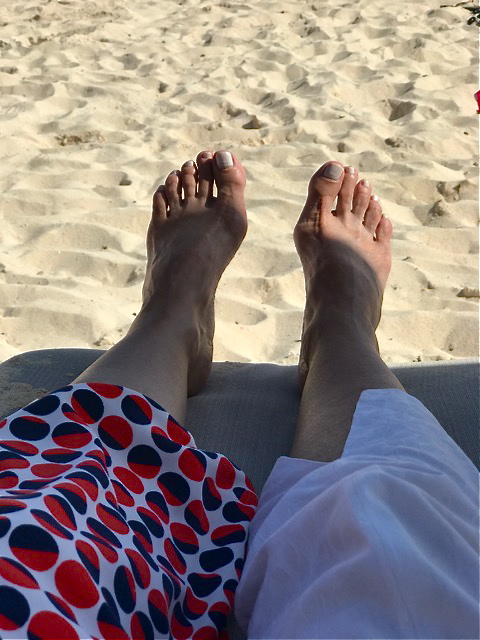 There's a lot to be said for reading on the beach and people watching.  Two of my favorite activities!  I seldom take time off to spend a day unplugged and let my thoughts wander.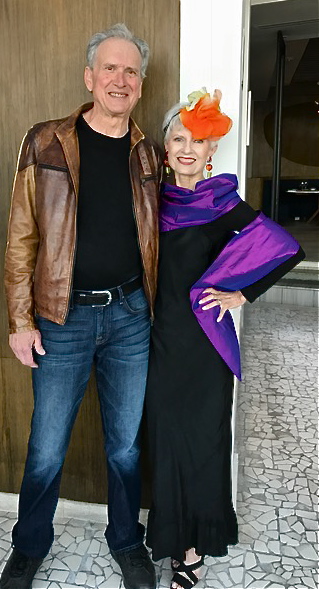 Our last night out to dinner before returning to Denver called for a black vintage slip dress adorned by an orange vintage floral headpiece and purple silk scarf.  Creating memories is the frosting of life.
Linking up with Catherine's #iwillwearwhatilike HERE at Not Dressed As Lamb and Patti's Visible Monday HERE at Not Dead Yet Style.