The Vintage White Silk Velvet Gown In The Powder Room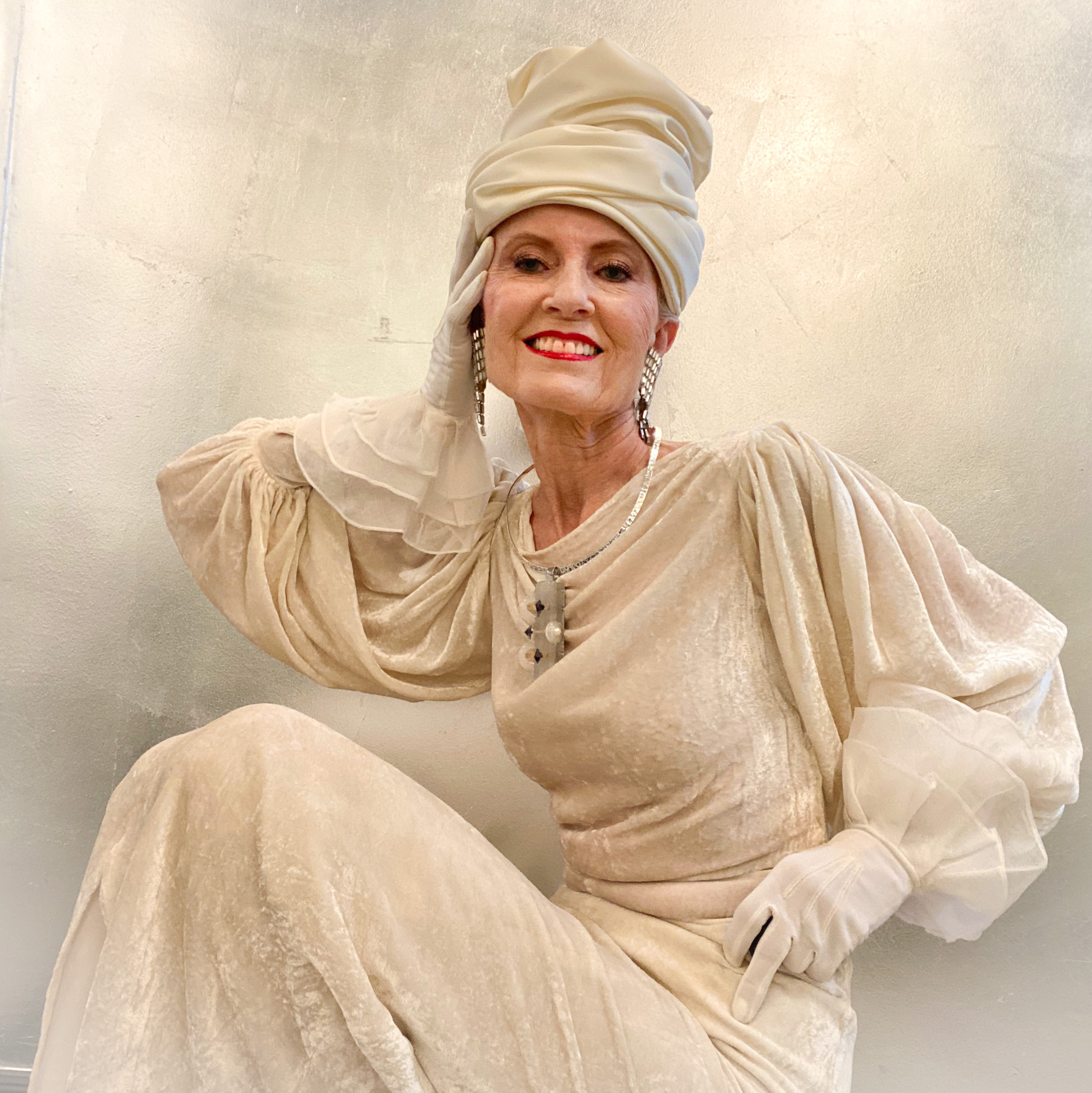 This post is a continuation of the tour of my home. As I continue to shelter in place, taking these photos with a tripod and remote was challenging. I wanted to feature the silver leaf walls in my renovated powder room, which were created by my dear friend Sarah Ashford of Sarah Ashford Studio. I love how the walls glow and reflect images depending on the lighting. I love walking into this space, which is generously accessorized with mirrors, and my vintage white gown fits with the motif.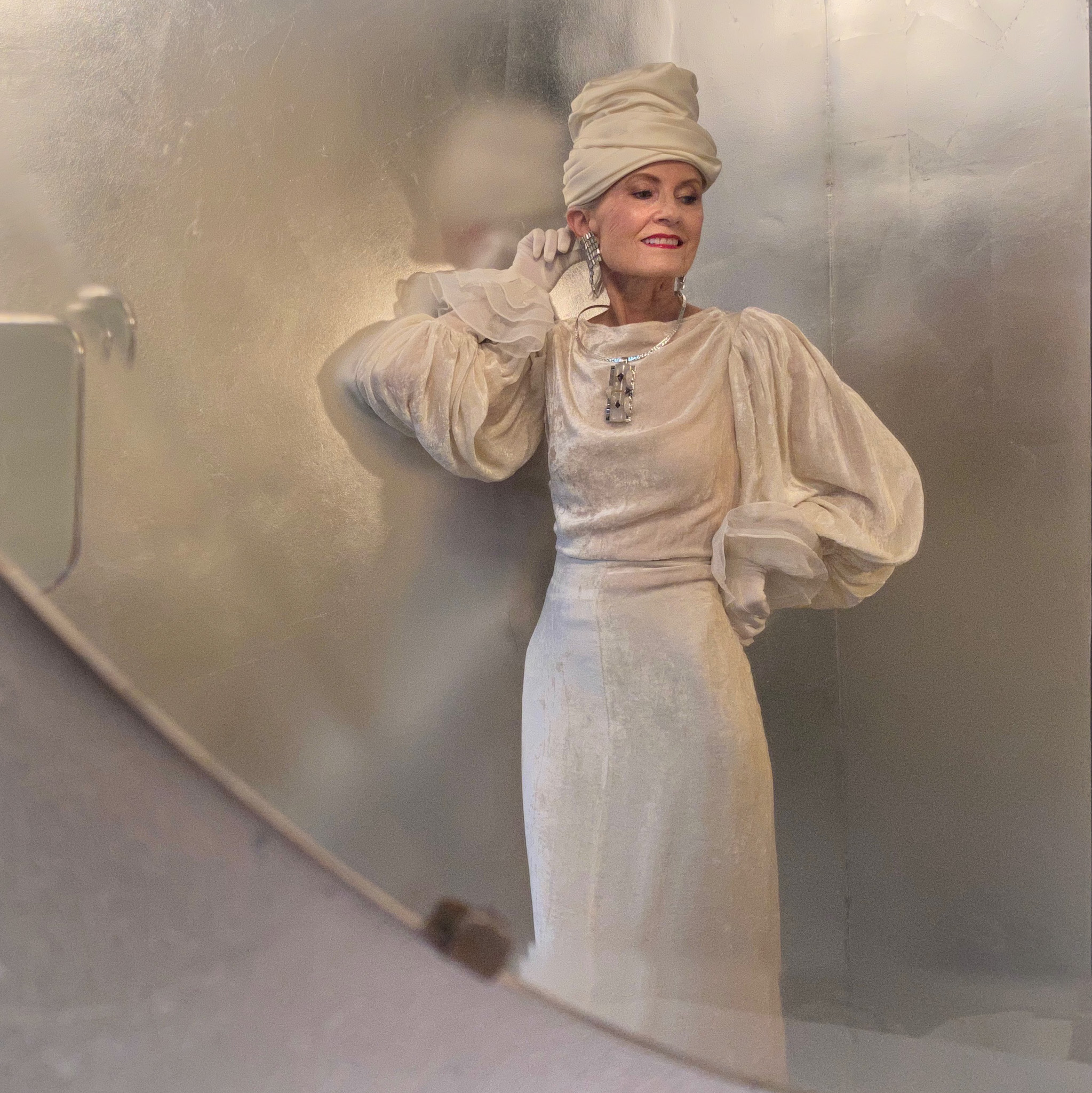 I discovered this vintage silk velvet gown with puffy sleeves, which luxuriously drape from the shoulders to wrists, at an estate sale. This is its first outing, though we didn't leave the house. Quarantine encourages me to dress up for photos, and continue to be creative. Blogging is a lifeline, and has been since the inception of Style Crone.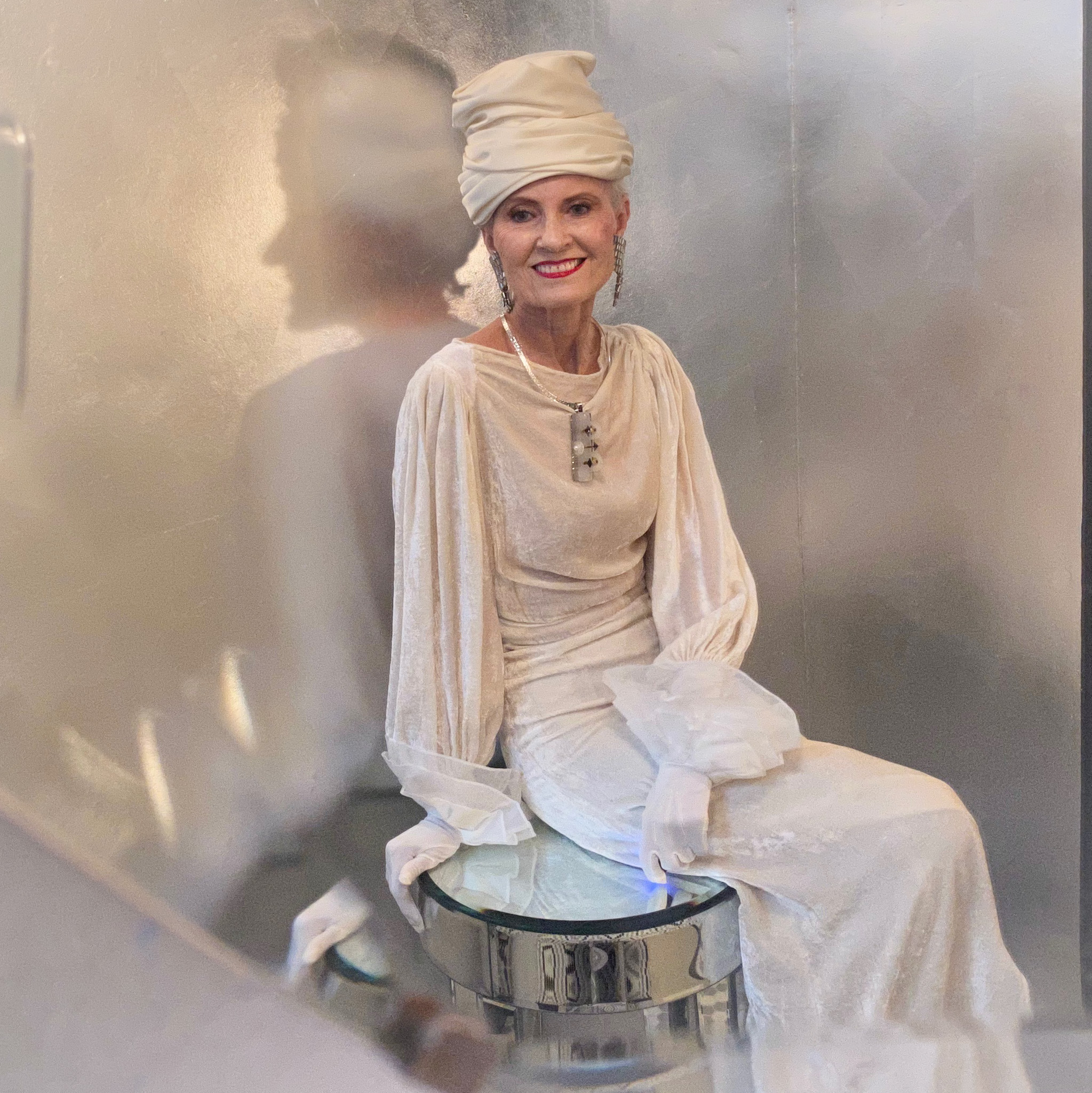 I accessorized with delicate vintage white gloves and rhinestone earrings. The neckpiece was found on Instagram and created by an artist that inspires me. The vintage white fabric turban was also discovered at an estate sale. All pieces that comprise this composition are sustainable fashion, and will remain in the midst my collections until I wear my last hat. At which point my collections will offer the best estate sale of the decade!
Photos by Style Crone, Edited by Daniel