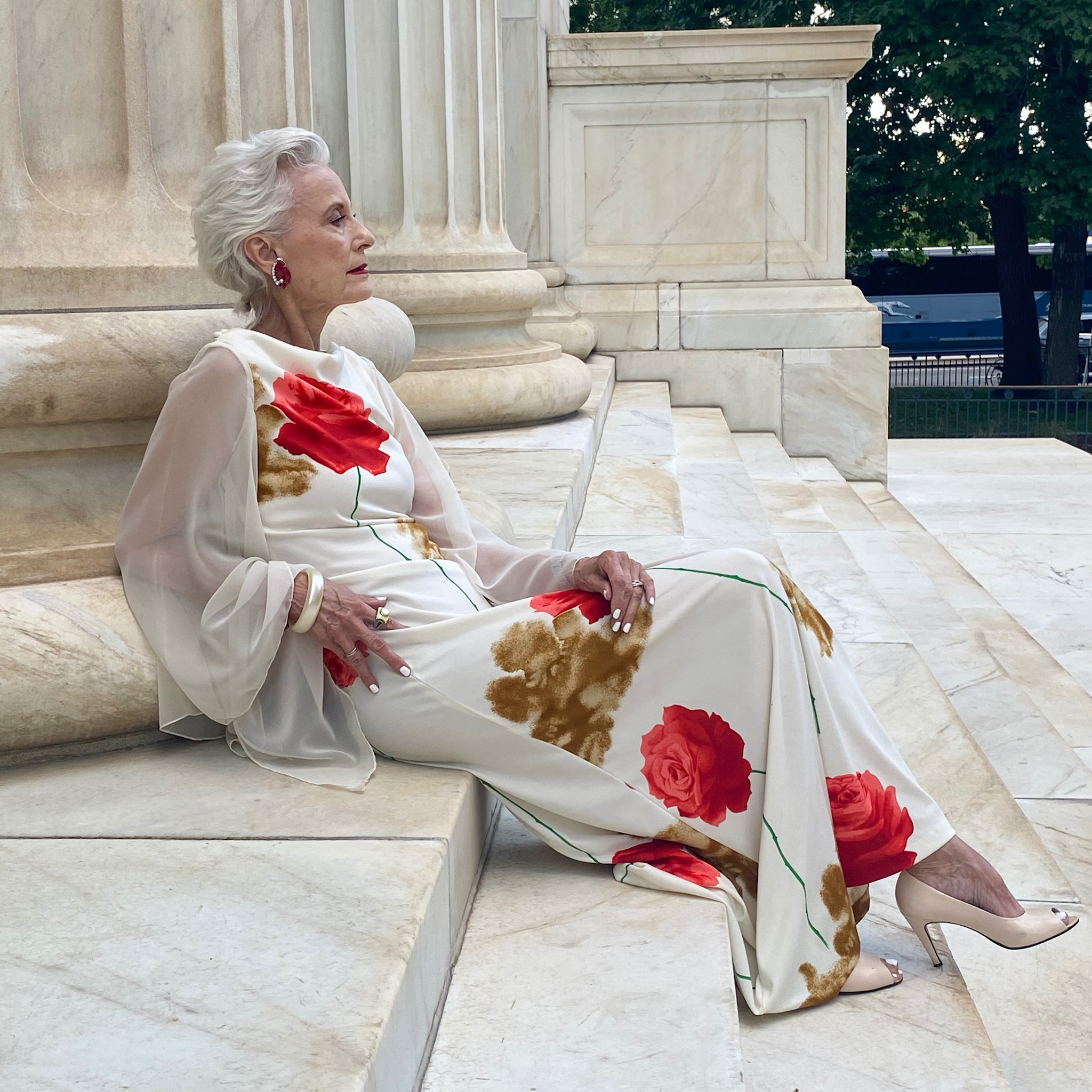 The vintage "Rose" dress is my favorite dress of the summer. I found it during a FaceTime session with The House of Findings. I discovered this vintage shop during my last trip with Mr. J before the pandemic. It was in January of this year when we traveled to Miami. I went back to this shop twice during our stay in Florida, and found their inventory to be spectacular. I also enjoyed the staff and the interesting location, which was surrounded by restaurants and small intriguing local shops.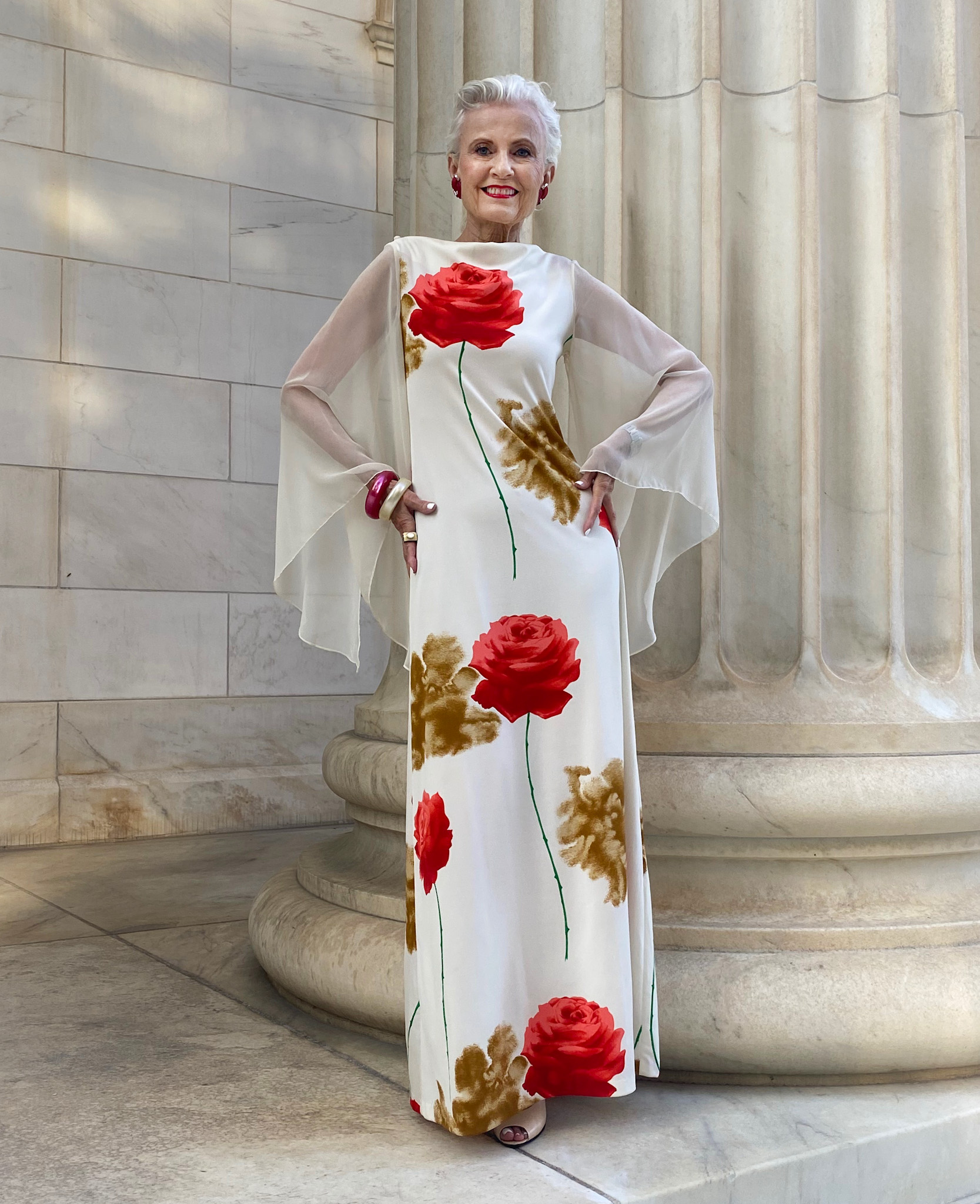 I have been purchasing very little during this time of quarantine, and enjoying discovering my closet with a new sense of curiosity. However, I love to support small businesses that sell sustainable fashion, so I do not have a total moratorium on shopping. When I find something as beautiful as the "Rose" dress with its floaty sleeves, which caused a "gasp" when I first laid eyes upon it, I cannot resist!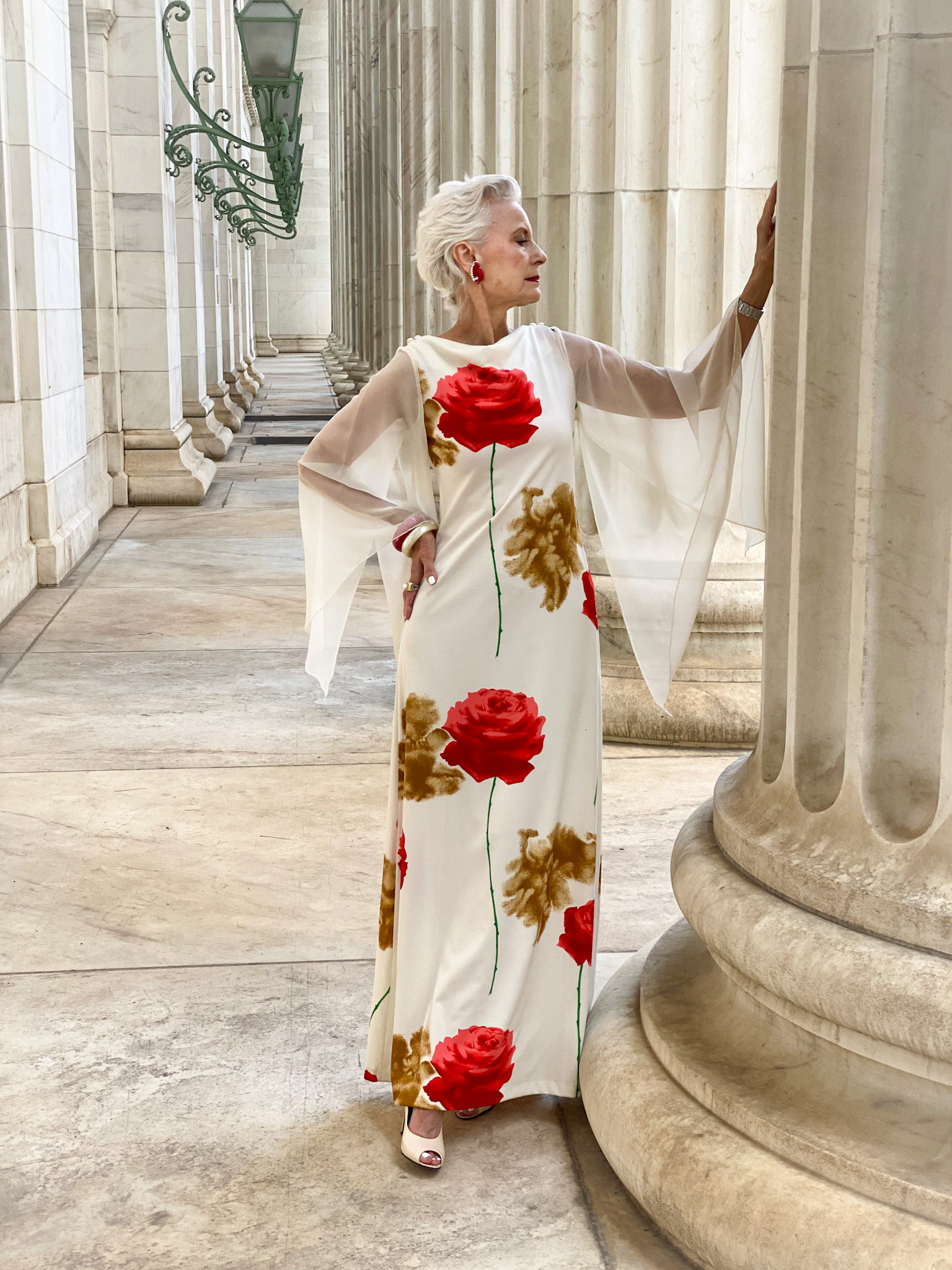 The other news on the quarantine front is my "corona hair." I haven't had my hair cut since before the pandemic began, and I miss my hair stylist, who has become my friend. However, I remain sheltering in place, and have decided to go with the process of letting my hair evolve without intervention.
At every stage of growth I have been trying new products and hair styles. I've even been using bobbi pins in unique ways. When wearing hats, it's always easy to slick my hair back and let the chapeau speak for itself. I have no idea where this will take me, but as with all that is happening during these times, time will tell and I remain open to possibilities.
What have you been discovering during the time of COVID?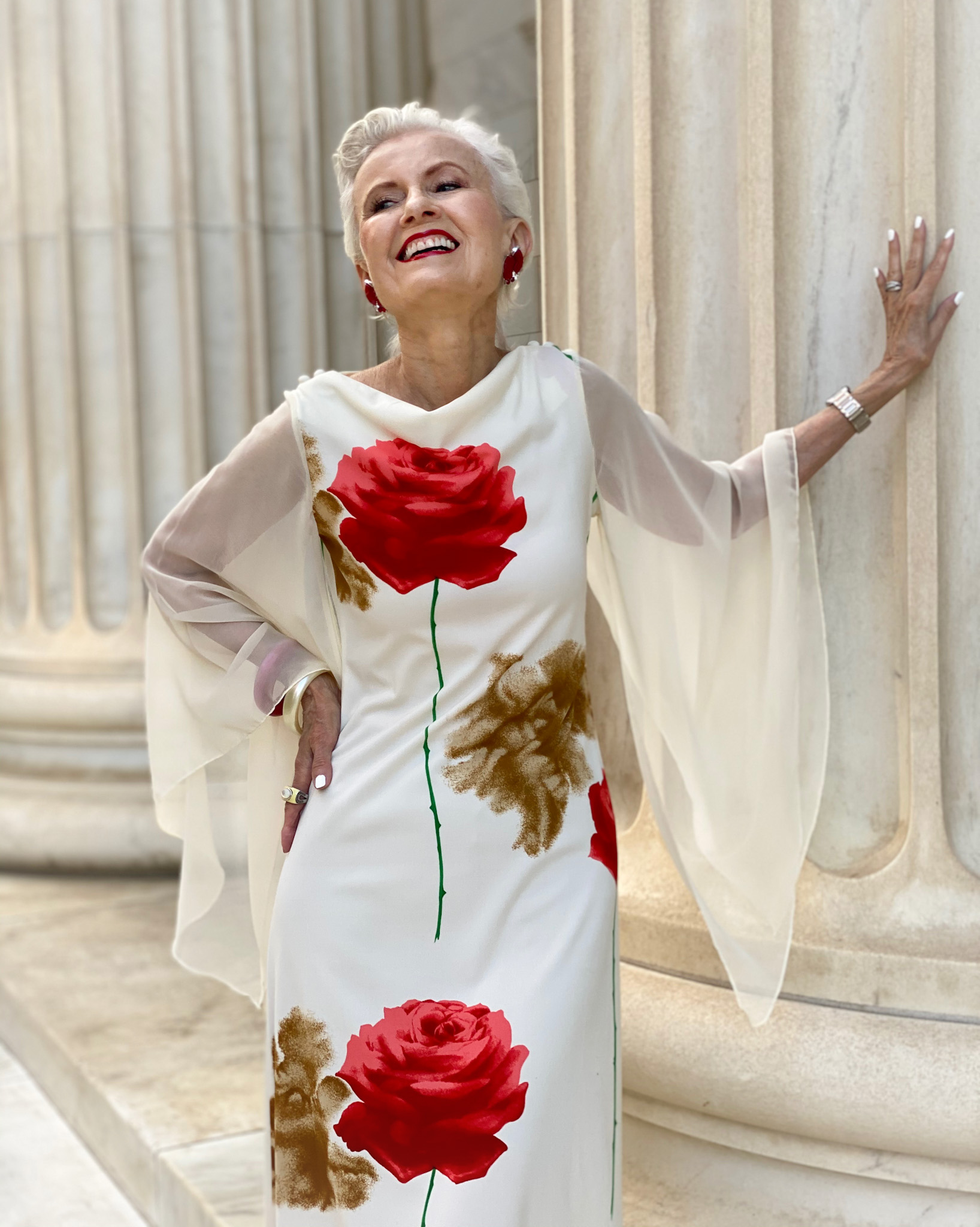 Photos by Daniel