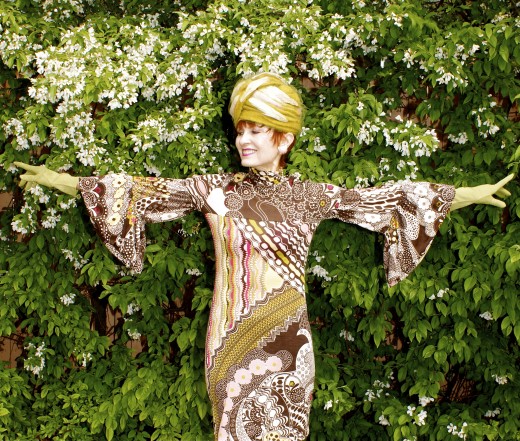 The SC discovered this vintage Christian Dior chapeau about a decade ago at Frock NYC, which is no longer in existence.  Evan, the proprietor of this once fabulous vintage salon, upon learning that I was a lover of headwear, brought boxes overflowing with hats from his basement for my admiration.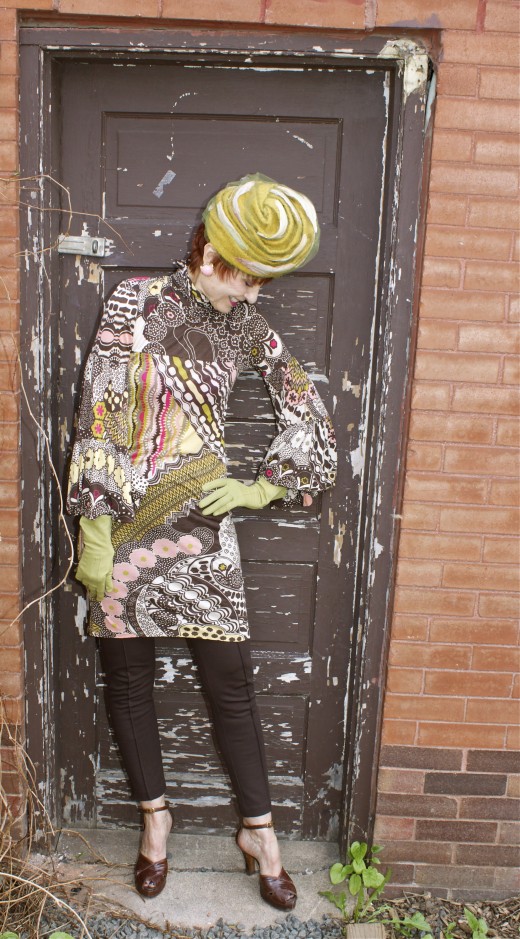 He wasn't interested in selling hats in his shop, and he offered me a very special price for whatever I was drawn to.  Another one of those offers that I couldn't refuse.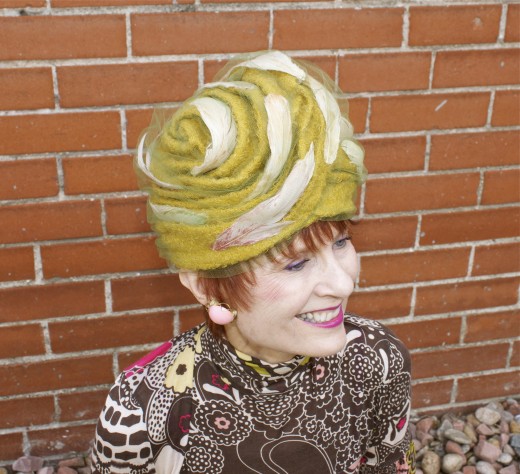 Among the beauties on display was this piece of art, with its swirls of fabric adorned with feathers and covered with veiling; it has been perched in the hat room since it found itself in Denver.  I wasn't sure that I would ever find the perfect outfit to capture its essence.  Would it ever crown a crone?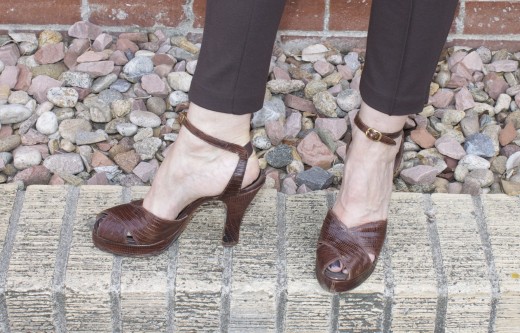 The same was true of these estate sale 1940's alligator open-toed strapped heels. Their function as art felt enough for them to be within my collection.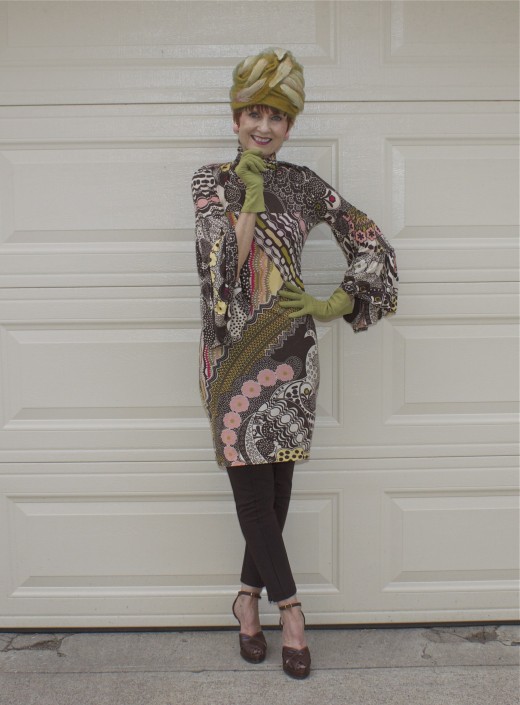 While in Santa Fe with Mr. J, I purchased this Missoni dress with abundant sleeves at Ooh La La Consignment HERE.  The price tag had me whispering 'Ooh La La,' without realizing that it would bring life to the hat and the shoes that had been serving as candy for my eyes only.

Vintage pink earrings and green fabric gloves joined the party.  They had been lying dormant as well.  The brown leggings, which were purchased retail several years ago, finished off the ensemble and a celebration of unity began in the alley behind my home.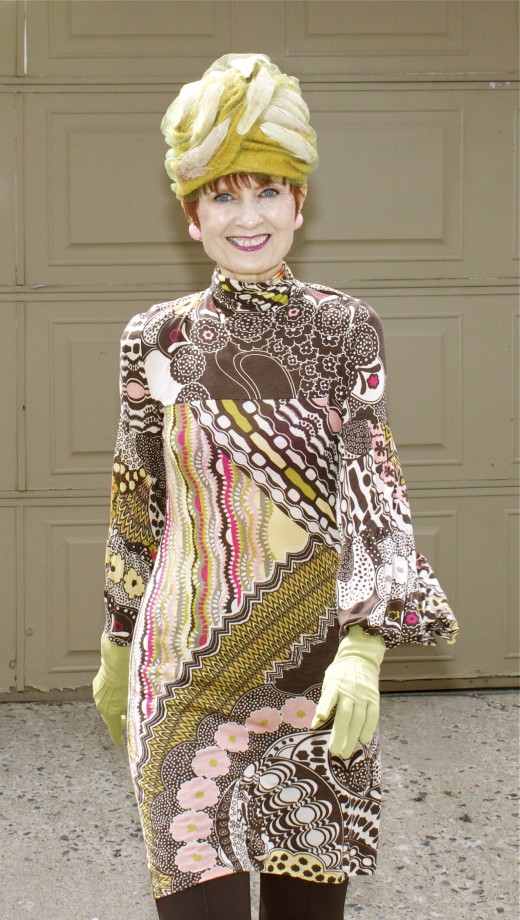 Sometimes it takes a decade to understand a hat and what it needs to fully express itself.  The same could be said of humans!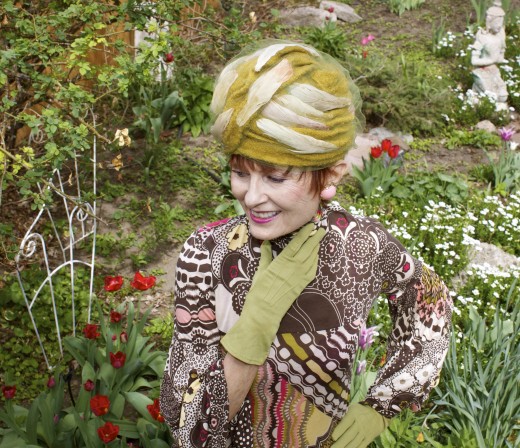 Photos By Daniel
The Dior turban is as full of life as the tulips that are blooming madly in my spring garden.  As Bella of The Citizen Rosebud would say!  I'm joining Bella's April Secondhand First link-up party HERE, with my ensemble that is composed of pieces that were lovingly pre-owned.
HAT ATTACK #10 will be featured this coming Thursday, May 1st.

Whoever wants to can join in!  Just compose a post that includes any hat, headwrap, headpiece, fascinator, hair flower, headband or other adornment for your head and join the party.  Participation will be open for one week, or through Wednesday, May 7th. Follow the directions HERE provided on Style Crone to post your photo and hope to see you there!