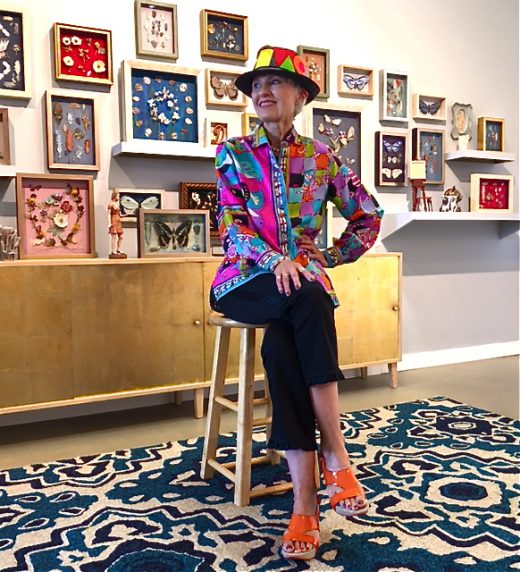 Photo by Ann Wood and hat by milliner, artist and blogger Carol Markel HERE.
After visiting my mother, I traveled to Minneapolis to visit friends and explore art in the city.  My first stop was meeting up with artists Ann Wood and Dean Lucker of Woodlucker HERE in their exquisite studio. I followed Ann during the time that she was blogging as Blue Hue Wonderland HERE.  Dean was her photographer.  Her style was amazing, the photographs were excellent and the backgrounds always artistic.
When Ann stopped blogging to focus on her art, she and Dean launched a Woodlucker Instagram account, which I follow and admire.  It was wonderful to finally meet this talented and dynamic team in real life.  They were generous and gracious, and I was excited to see the beautiful art that they create, individually and together.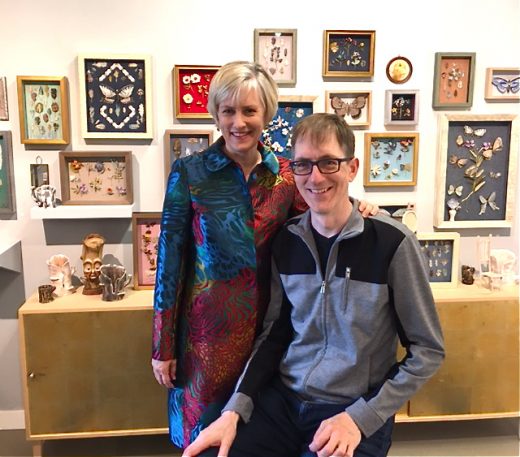 "Woodlucker is a visual partnership and studio founded by Ann Wood and Dean Lucker in 1987, after graduating from Minneapolis College of Art and Design. This partnership is based on both individual and collaborative practices. Ann creates mixed media portraits and theatrical tableaus of mysterious beauty and solace whose identity is grounded in the timeless aesthetic and ethic of rural America. Dean's work is driven by a passion for vernacular animated traditions which combine a personalized mythology to create mechanical storytelling. Their collaborative work combines a love for illustrated paper art and forgotten histories into engaging objects full of sentiment and longing."  ~From the Woodlucker website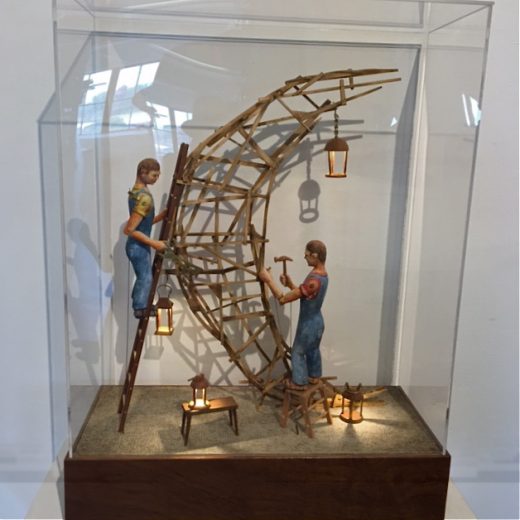 Above is a photo of one of Dean's mechanical masterpieces.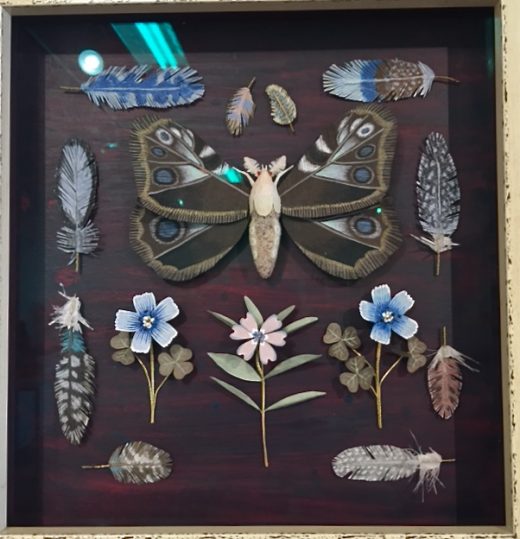 Above is a collage of Ann's feathers, flowers and a butterfly created with handmade paper and wire structures.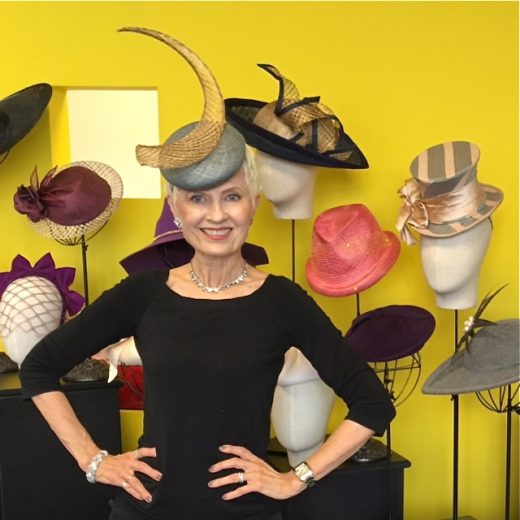 My next stop was Karen Morris Millinery HERE.  I found Karen online before my trip, and was excited to meet her in person.  We spent several hours engaged in "hat chat" and of course trying on the gorgeous headwear in her studio.  I found her to be talented, beautiful and kind.  In the photo above I'm wearing her "Eclipse," which was just one of the beauties that floated their way to my head.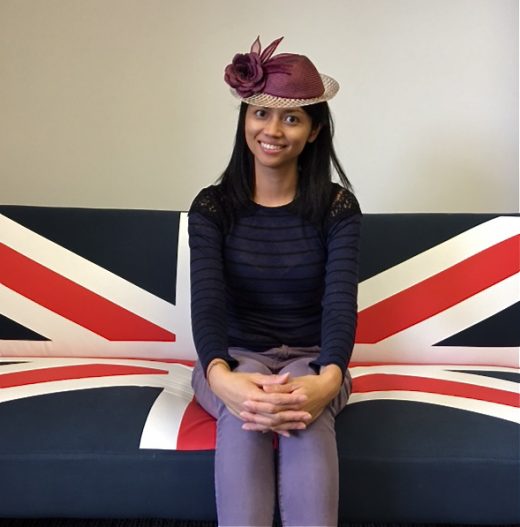 "Karen Morris is an accomplished milliner. She is proud to have her work featured in fashion magazines such as Elle and Vogue, and on the runway around the globe.She was born in Hong Kong, a cultural crossroads of exuberance, fashion and character. She was trained by top milliners in Britain, Australia and the States." ~The Karen Morris website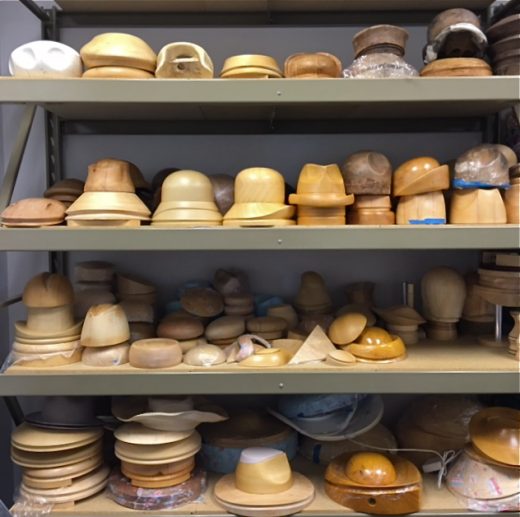 The hat blocks in Karen's studio are works of art!  Just like her hats!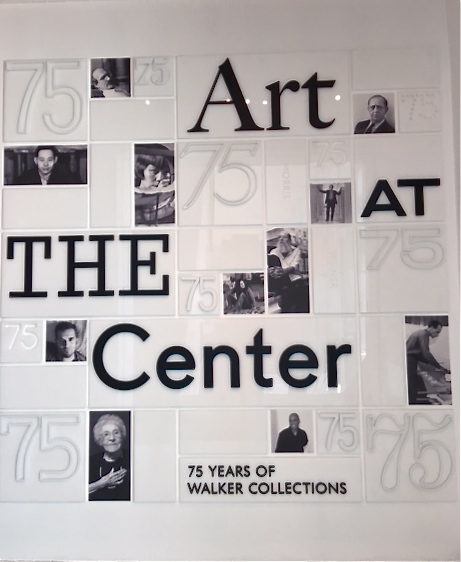 My Minnesota adventures always include a visit to the Walker Center of Art HERE. This year I was greeted by an exhibit celebrating 75 years of Art at the Center.  
"In 2015, the Walker will celebrate the 75th anniversary of its founding as a public art center dedicated to presenting and collecting the art of our times. Curated by the Walker's executive director Olga Viso and guest curator Joan Rothfuss, the exhibition looks at 75 years of collecting at the Walker—a history distinguished not only by bold and often risk-taking choices but also acquisitions that have consistently breached the boundaries of media or disciplines. The exhibition foregrounds many of these prescient choices and will be up for two years."~From The Walker website
The following photos are four pieces from the exhibit.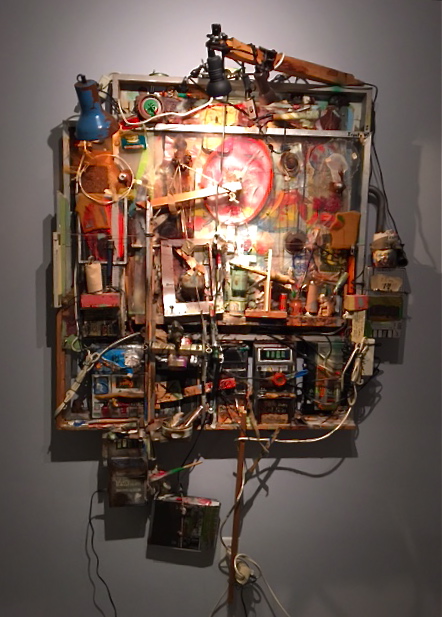 "Tonbild (Sound Picture)" by Dieter Roth HERE.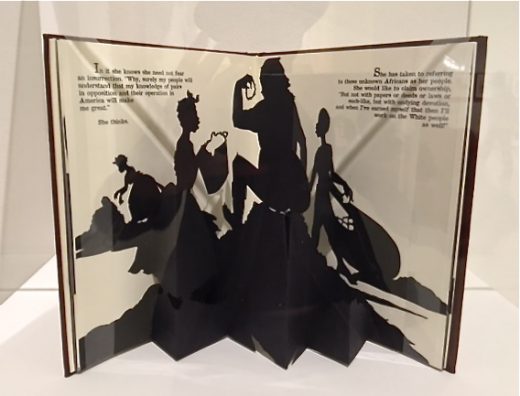 "Freedom: A Fable" by Kara Walker HERE.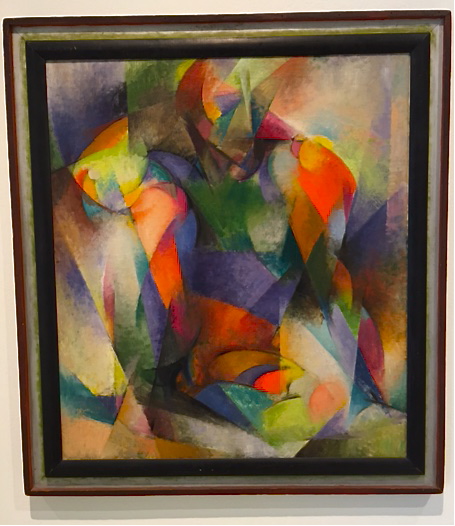 "Synchromy in Green and Orange" by Stanton Macdonald-Wright HERE.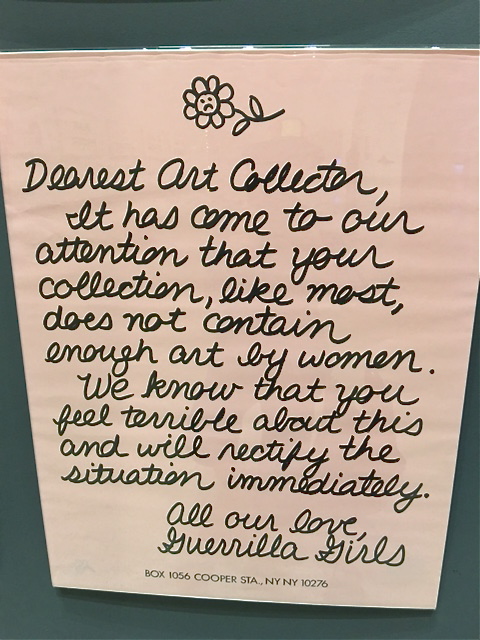 Poster by the Guerrilla Girls HERE.
My Minnesota adventure lingers in my memory as I travel to LA for Ari Seth Cohen's Advanced Style: Older And Wiser HERE book signing at Louise Green Millinery HERE.  I'm looking forward to the artistic combination of books and hats!
Because of my travel schedule, it has been difficult to keep up with blogging and commenting.  I am living in the moment as I enjoy new adventures.  I will be returning to my regular schedule soon.
Linking up with Catherine's #iwillwearwhatilike HERE at Not Dressed As Lamb.