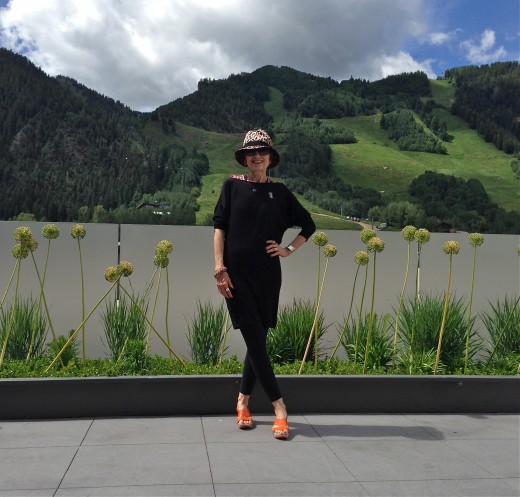 This summer Mr J and The SC spent a few days during the week in Aspen, Colorado HERE.  Known for its beauty and historic character, it was the perfect place to relax and do nothing but enjoy the sights and take part in what a small city in the mountains known for its celebrity sightings during ski season has to offer in the summer.
The above photo was taken on the rooftop of the Aspen Art Museum HERE.  The area behind me looks like a body of water, but it's actually part of the rooftop wall.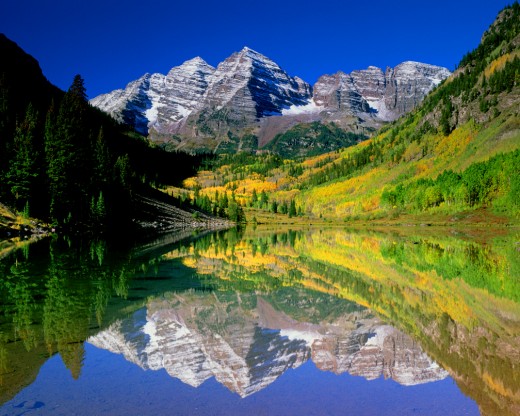 Just outside of Aspen lies Maroon Bells HERE, two peaks in the Elk Mountain range of the Colorado Rockies.  I wanted to include a photo that revealed its true majesty, so I downloaded an image from the website in the text above.  My home state of Colorado is filled with beautiful vistas just hours away, and this is one of them.
I discovered Heidi Hat HERE, a delightful shop where a mother/daughter team make hats and yoga wear and sell them in their shop in Aspen, in other retail locations and online.  Hats and yoga wear in one unique boutique?  What could be better?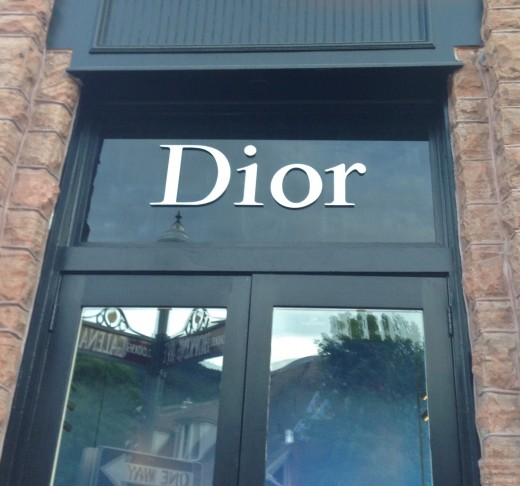 The Dior store was across the street from: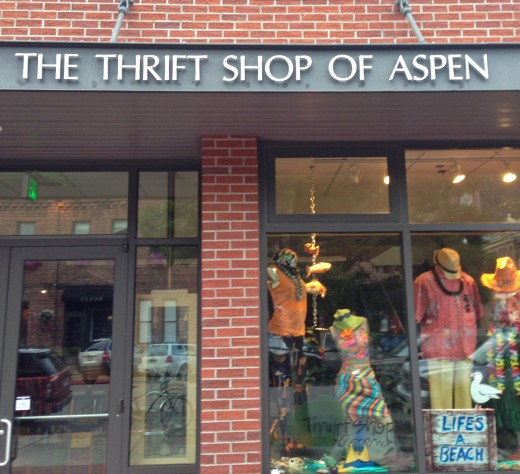 The Thrift Shop of Aspen HERE.  I can tell you where I was hanging out!  I thrifted two wonderful pieces for a total of $30, whereas the Dior Store functioned as art gallery.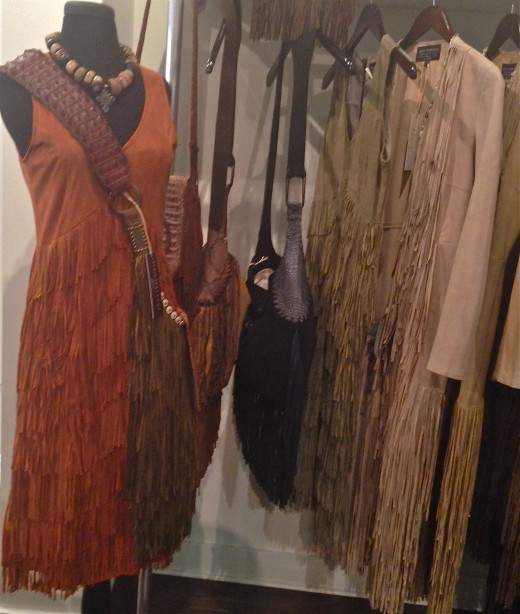 Fringe was everywhere!  As were galleries, restaurants, shops and interesting people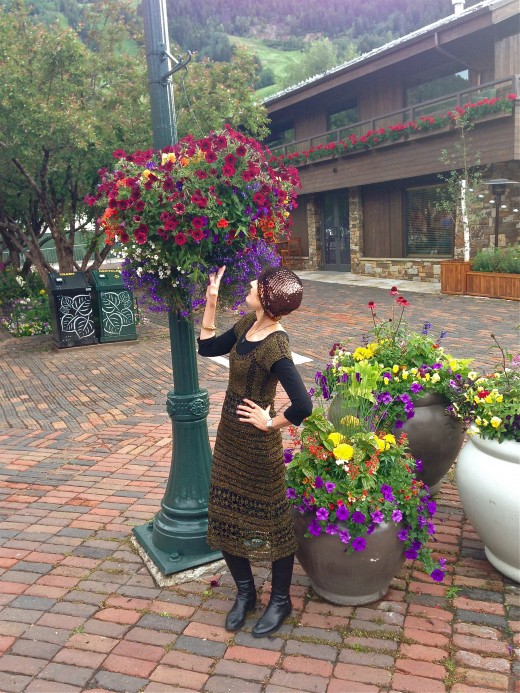 Flowers were present in every location in the 3.5 square miles of the city which has a population of 6658.  The garbage cans (to the center left) have special closures to prevent bears from getting to the contents.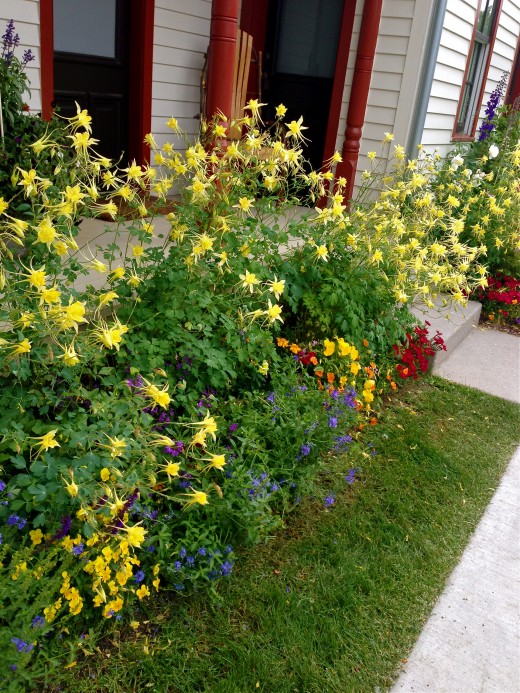 Colorado's state flower, the columbine, was flourishing frequently in flower beds and pots.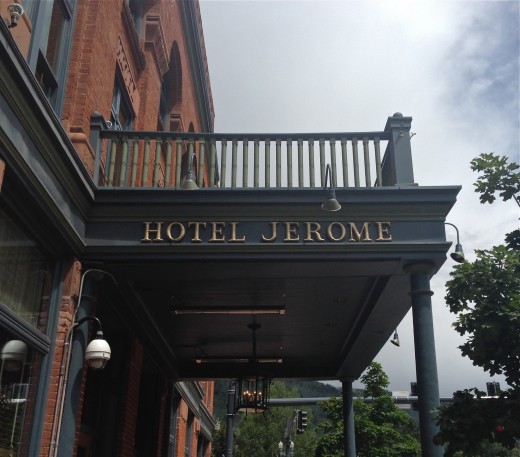 The Hotel Jerome HERE was built in the 1880's and is one of the city's major landmarks.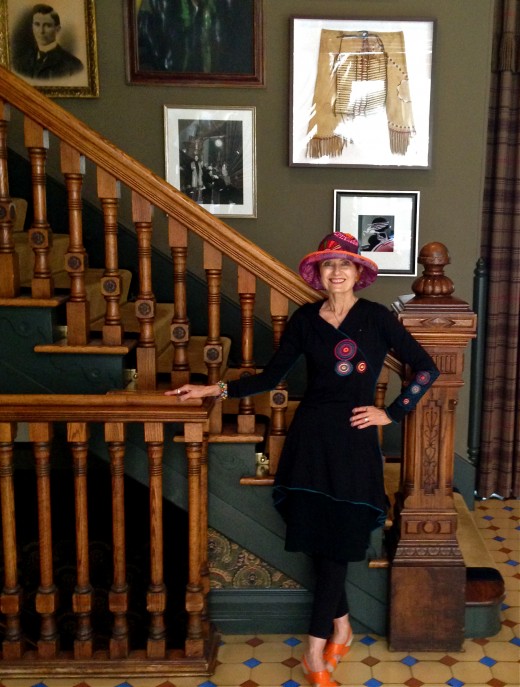 The lobby of the hotel is quite impressive, and a visit to Aspen always includes a peek at its grandeur.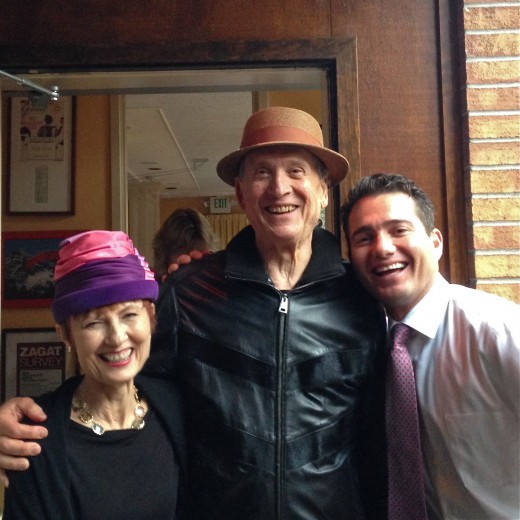 We were photobombed by our waiter after dinner on our last evening in Aspen.  Mr J and I are wearing vintage hats from Fabulous Fanny's HERE, which were discovered during our recent visit to New York.  Thus came the end to a peaceful summer stay in a city not far from home which provided breathtaking views and a change of pace from the lives that we love in inner city Denver.