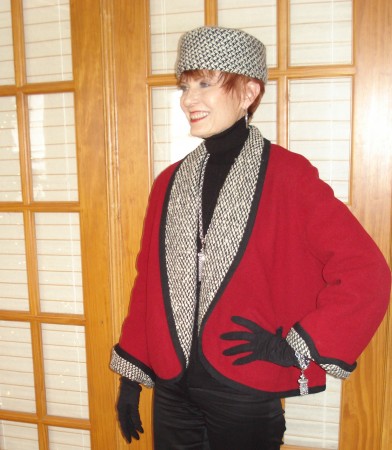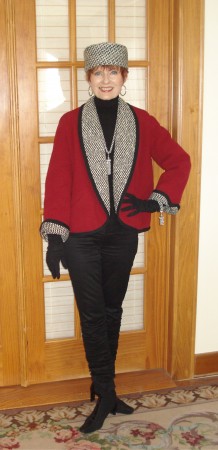 Photos by Kathleen
It has become clear to The SC that the focus of 2012 will be health.  Health in all areas – physical, mental, emotional, spiritual.  If I'm not healthy how can I possibly see the world by hat shop and milliner?  I've decided that if I maintain this focus, everything else will fall into place.  So here I am, back at acupuncture, a healing modality that has contributed to my sense of harmony and balance for years.  Even in the most difficult of times.  The ensemble for this event, upon a black background, is a gifted vintage red wool jacket with houndstooth trim (reversible), Ella houndstooth fabric pillbox, and vintage long black gloves and jewelry.  What could be better for health than an outfit that lifts my spirits and takes me out into the ever changing world.
And that doesn't mean that I won't have a glass of wine!
Thanks to the beautiful and talented Sheila of Ephemera for including Style Crone in her Major Awards for 2011.