The Statement Necklace By Carol Markel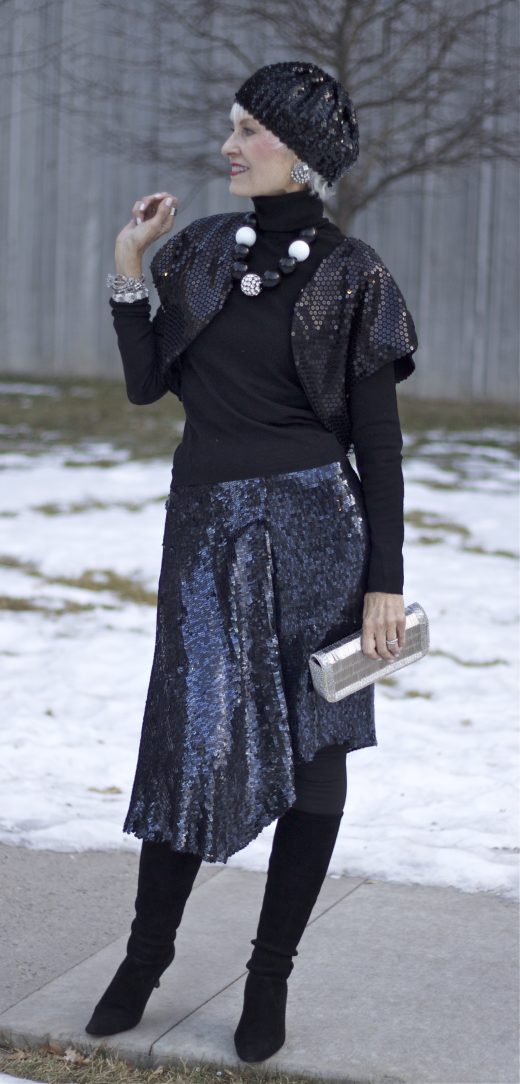 I love the art created by my friend Carol Markel, talented milliner, artist and blogger at Femme et Fleur HERE, I have a small collection of her hats and manikin heads.  They are statement pieces and I wear her headwear frequently.  They are treasured for their vibrant colors,  unique shapes and impeccable workmanship.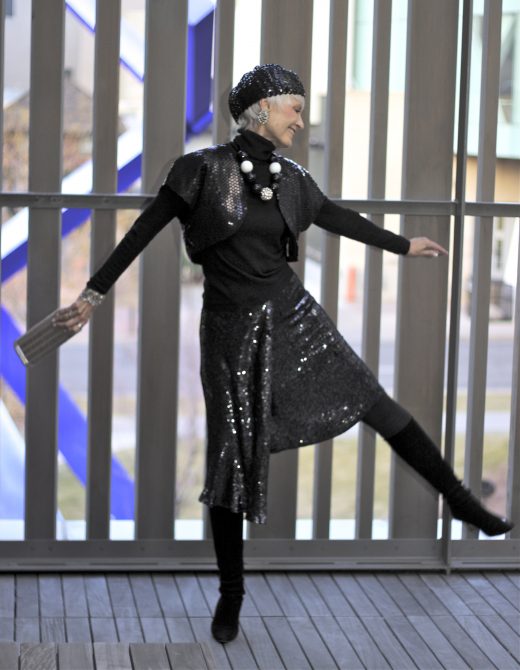 During my most recent visit to NYC, I was in search of one of her amazing necklaces. I chose the black and white beads with the "diamond bauble" in the middle.  It caught my gaze instantly, but I examined several other pieces that were of varying colors.  In the end, I went back to my first love!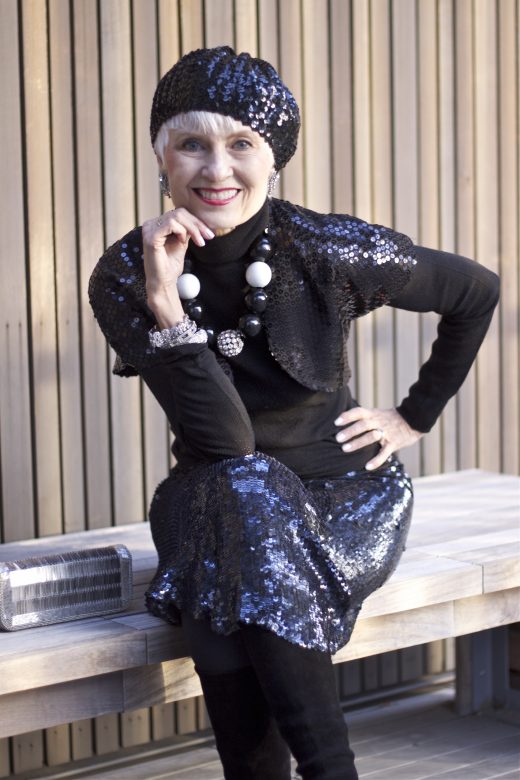 I wore the necklace as wearable art to a New Year's Eve party, framed with black sequins.  The beret and bolero jacket were estate sale finds.  The asymmetrical wrap skirt, evening clutch, and the heeled tall suede boots were recently purchased at a consignment store sale.  The estate sale rhinestone earrings and bracelets added their own special shine!
It's become perfectly clear that I collect "all things Carol Markel."  And at the age of 73 I've fallen for statement necklaces.  It's never too late to embrace a new category of accessories.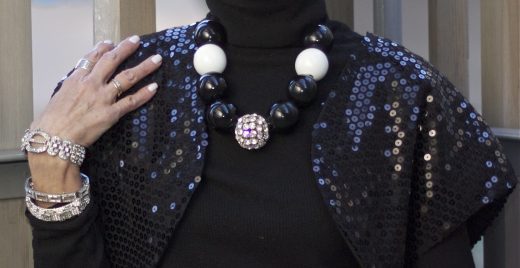 Photos By Daniel
About the Necklace by Carol Markel
The necklaces are made from wood beads that I hand lacquer using a proprietary method.
I love so-called "statement" jewelry for its drama. I also love color. I use the large beads because they make a statement about the wearer. The necklace says that the wearer is an individual and enticing. Also you can really see the shiny color. Like my hats, dresses and paintings, I am responding to color choices when I paint the beads based on an instinctive reaction "of the moment".
Judith's beads are black and white with a big diamond bauble in the middle because sometimes black and white is the most dramatic choice. I name all my necklaces and this one is called "Comtesse Cartier"….Carol Markel
Linking up with Catherine's #iwillwearwhatilike HERE at Not Dressed As Lamb and Patti's Visible Monday HERE at Not Dead Yet Style.