Advanced Style: The Documentary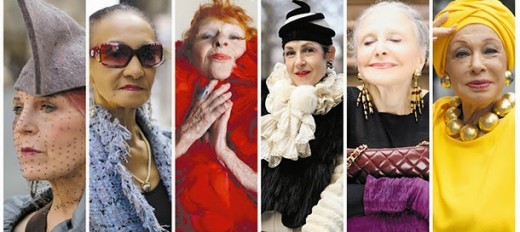 Last week The SC attended Advanced Style: The Documentary HERE at the SIE Film Center HERE in Denver, along with a crowd of people who had been waiting for this event since the film came out months ago.  After touring across the globe, the US opening took place in NYC in September.  Having met four of the cast members, I was thrilled to be in the audience for the Denver screening.
The stars of the film, from left to right above, are six stunning and stylish NYC women between the ages of 62 and 93 at the time the film was made:
Debra Rapoport, Jacquie Tajah Murdock, Ilona Royce Smithkin, Tziporah Salamon, Joyce Carpati, and Lynn Dell Cohen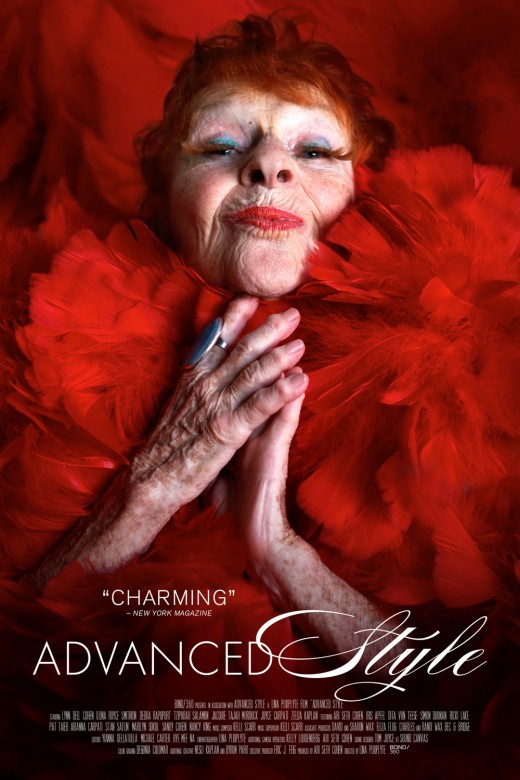 I have been waiting to see the film since I first heard about it on Ari Seth Cohen's revolutionary blog Advanced Style HERE.  The documentary was produced by Ari Seth Cohen and directed by Lina Plioplyte, was three years in the making, and was funded with a Kickstarter campaign.
As per the Advanced Style DVD cover, "Acclaimed street style photographer Ari Seth Cohen and director Lina Pliopltye dive into the personal lives of NYC's most fashionable seniors.  In an industry obsessed with youth, these older women dispel conventional ideas about beauty and aging and prove that with age comes grace, confidence and unimagined opportunities."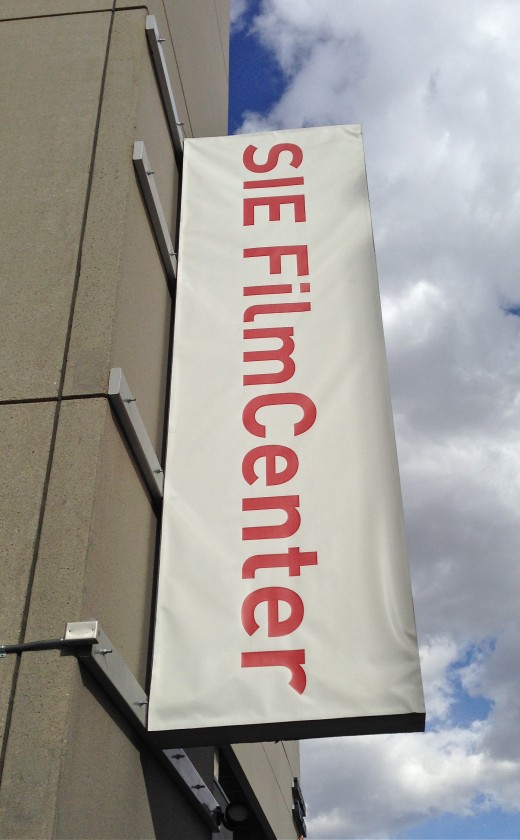 The SIE Film Center is the home to the Denver Film Society and Women + Film HERE, a year-round program in Denver showcasing films by, for, and about women. The documentary was showcased at the film center for one night only.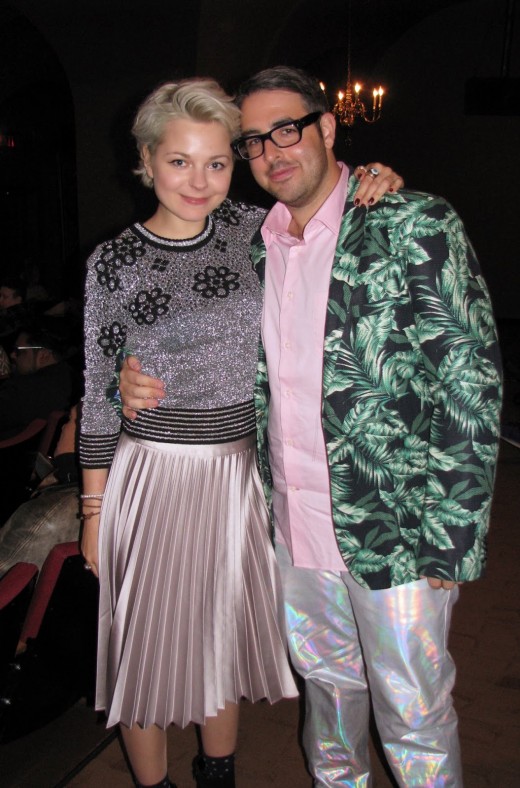 Above is a photo of Ari Seth Cohen and Lina Plioplyte, who can only be described as brilliant and visionary, at the Advanced Style premier at Toronto's Hot Docs Film Festival in April.  The photograph was taken by my blogger friend Shelley of  Forest City Fashionista HERE.  Shelley's review of the film is thorough, beautifully written and not to be missed.
Lina was skyped in on the big screen following the film in Denver, for a spirited Q&A. The audience was openly touched and inspired, which has been the response of all who have been captivated by its spirit.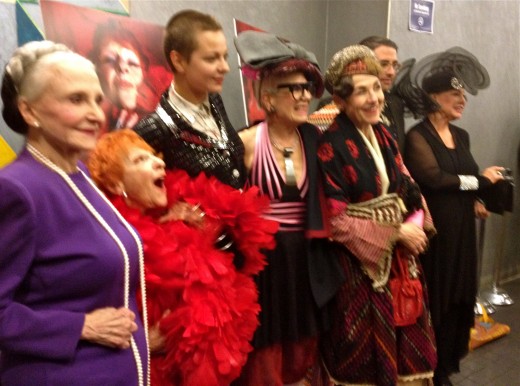 The beauty of the film's powerful reach was revealed when my dear friend Carl, who I've known since the 70's and who lives in NYC just blocks from where the US premier was held, attended the screening.  He sent photos of the event to me by email when I was in Europe in September.  The above photo was taken by Carl, accompanied by his partner Bill, which beautifully captures the thrill of the moment.
This photo of Carl with Debra Rapoport, beautiful artist and hat designer, displays his enthusiasm and appreciation for the documentary.  I had a similar expression on my face during the screening, and I saw many around me with smiles and some with tears.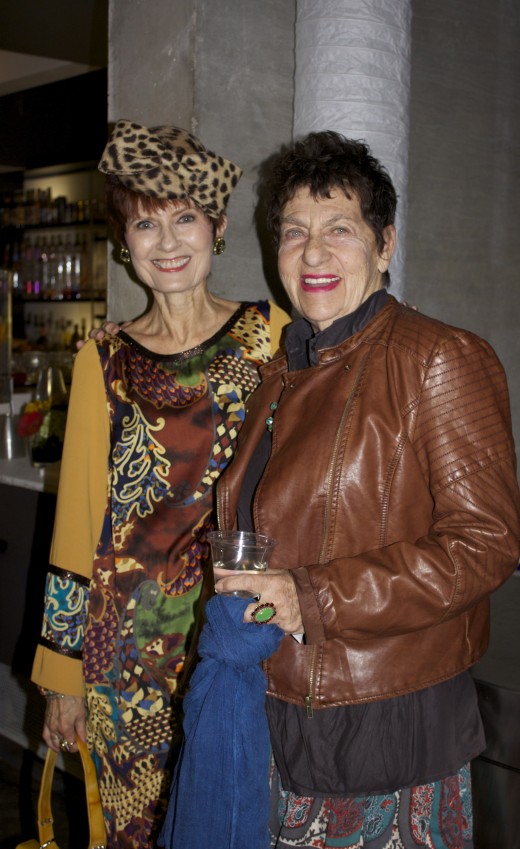 Photo by Daniel
I had the pleasure of attending the screening with the iconic Denver artist Susan Wick HERE, who has been a friend of Debra Rapoport's for decades.  I met Susan through Debra, and always enjoy her wisdom, her art, her style and beauty, and her dazzling smile, which never fails to light up a room.
Susan was featured on Advanced Style HERE with Debra and another friend, Mary Winder Baker. In the 1970's they worked together as a performance group and have a long and beautiful history of shared friendship.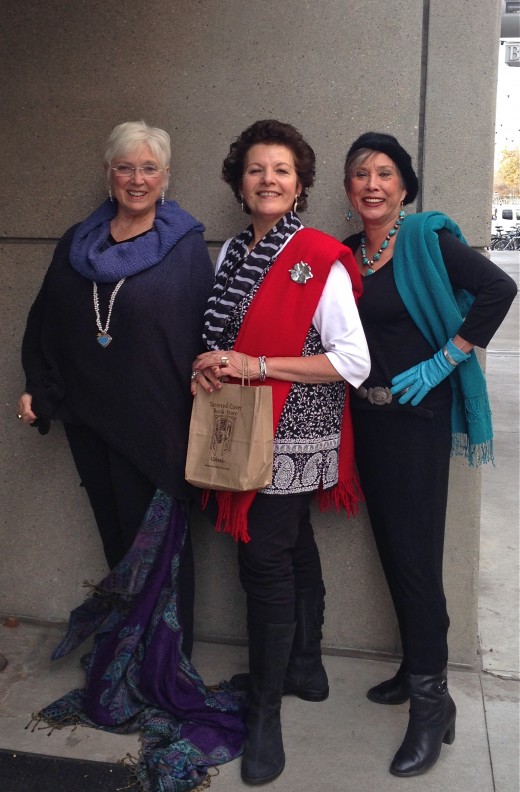 Photo by The SC
The audience was composed of beautifully dressed women and handsomely attired men, which included the always extraordinary and gorgeous, from left, Carolyn, Diana and Juana.  Carolyn was the proprietor of a popular clothing/jewelry boutique in Denver by the name of Tapestry, which is missed by many to this day.  Diana was The SC's photographer in past years, and proudly wears a pin that she thrifted on the way to the film and is carrying a bag from the Tattered Cover HERE, a nationally known independent bookstore located in the Lowenstein Cultureplex across from the SIE Theatre.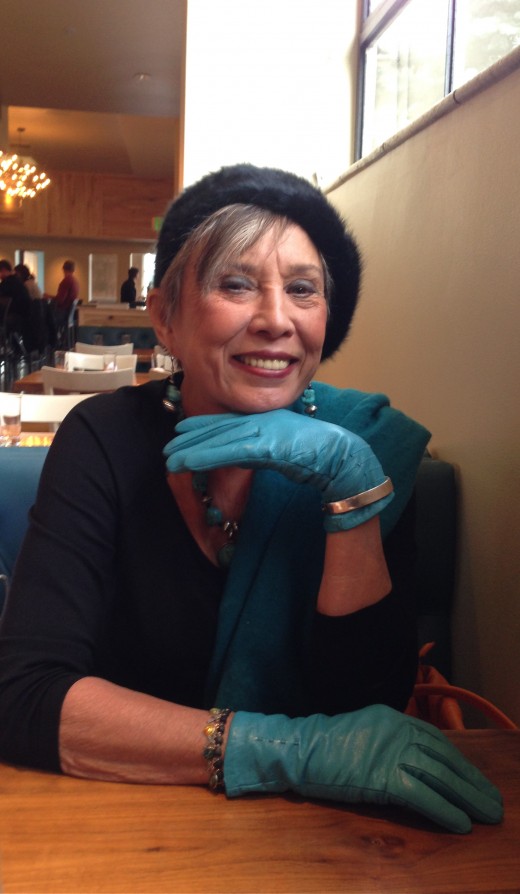 Photo by The SC
Juana is the President of Mestiza Leadership International HERE, and she should really wear the blue gloves and black beret more often!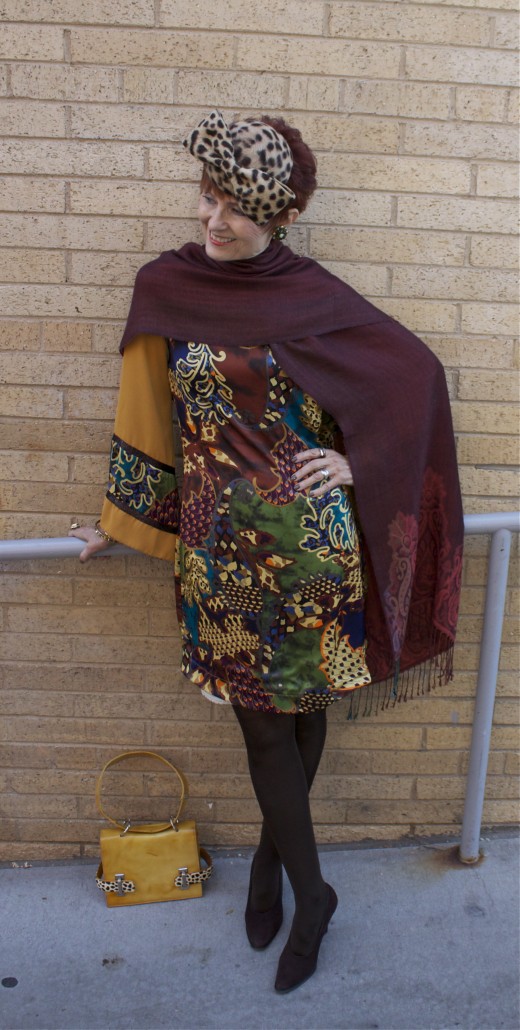 In celebration of the film, I wore the leopard print headpiece featured on November's Hat Attack HERE and a dress that I discovered in Nice at the Fashion Gallery, a boutique which had chandeliers hanging from every inch of its ceiling.  I had no idea until a few days before the screening that the two would flow together.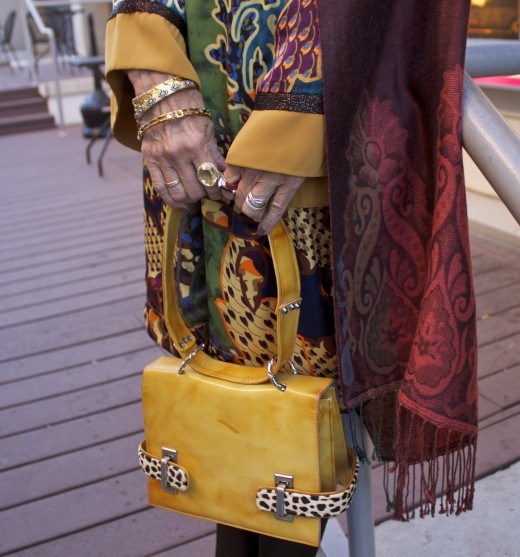 All accessories were estate sale finds or gifted.  Composing this ensemble involved combining new treasures from my European adventure with Mr. J and pieces from my collections, mostly recycled and dearly loved.
Photos by Daniel
The Advanced Style Documentary is a brilliant celebration of aging and style.  What did it mean for me?  How can I put words to the fact that a movement to honor and support older people has changed my life?  That I wouldn't have launched my blog without the example of Advanced Style.  That self-expression and style are healing and always evolving.  That visibility, creativity and self acceptance are life enhancing.  That diversity of style and living life to the fullest enriches everyone.  That supporting and encouraging one another in the aging process is far superior to competition and isolation. That connecting with like-minded people of every generation is energizing and thereby extends life. That this era of my life is filled with growth and marvelous new experiences.  That style is art and is fun to express and share.  I feel more alive when I do!
So thank you, Ari and Lina, for bringing this film to fruition.  It is a spectacular piece of work and is appreciated by myself and many, for its message and its beauty.  It's exciting to wonder about what's next!!!
The Advanced Style DVD is now available with lots of bonus footage!!!