The Beauty That Surrounds Me And Vogoff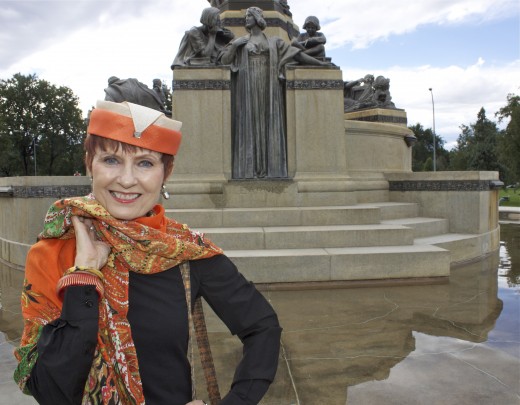 I've talked about City Park before on Style Crone, and today I'm exploring its late summer beauty from a different perspective.  Only a half block from my home, I have easy access to breathtaking statuary, sculptures, flower beds, tress, birds and animals.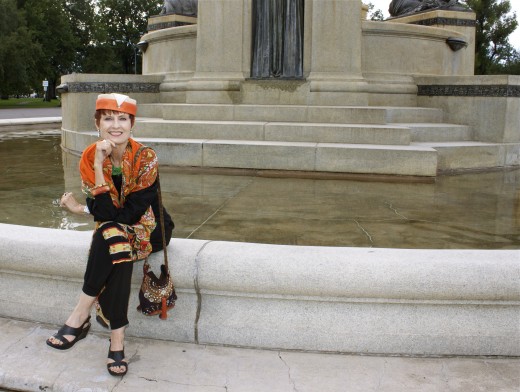 Having worked in emergency mental health for most of my career, by nature my jobs required conversations and interventions with people in crisis, usually having experienced painful and intense traumas.  No one crossed my path unless suicidal, homicidal or severely psychotic.  I found my patients to be extremely interesting, admired their resilience and spirit, and I was drawn to the stories that shaped their lives.
Perhaps out of this experience, I became interested in the emerging field of wellness and the rapidly evolving study of happiness and the brain.  Happiness is defined as "the state of feeling or showing pleasure or contentment."  I wanted to learn more about how to feel calm, centered, peaceful and engaged.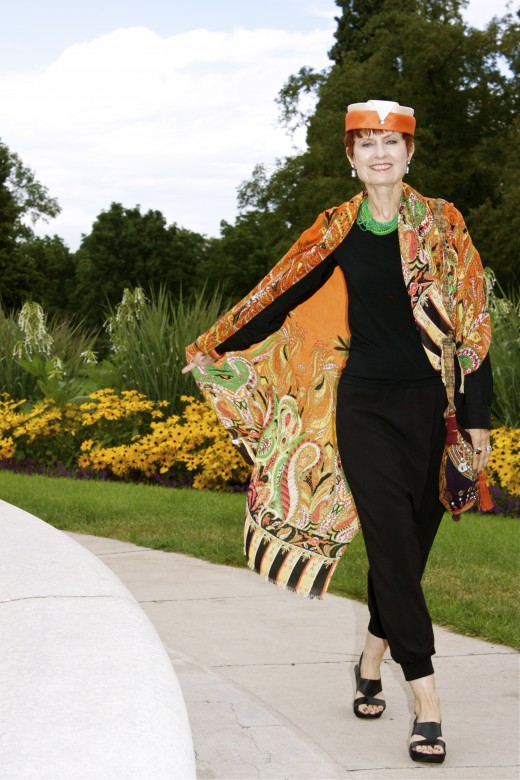 I've become enamored with the book Hardwiring Happiness by Rick Hansen and have been practicing strategies that, according to this book's author, facilitate changes in the brain.  The concept of neuroplasticity (changing the neural networks in the brain to improve quality of life) has become my new best friend.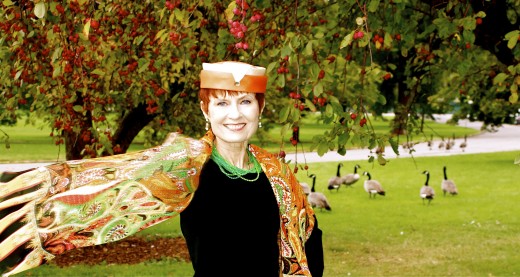 The following steps have been paraphrased from Hardwiring Happiness.  I'm giving it a try for 21 days; long enough to develop a new habit.  Who knows if it will work, but I enjoy self experimentation with a possible splash of transformation.
"Have or create a positive and emotionally rewarding experience."
Observing the beauty in the park fits this criteria perfectly.  The landscape of fall cascades before my eyes with every step.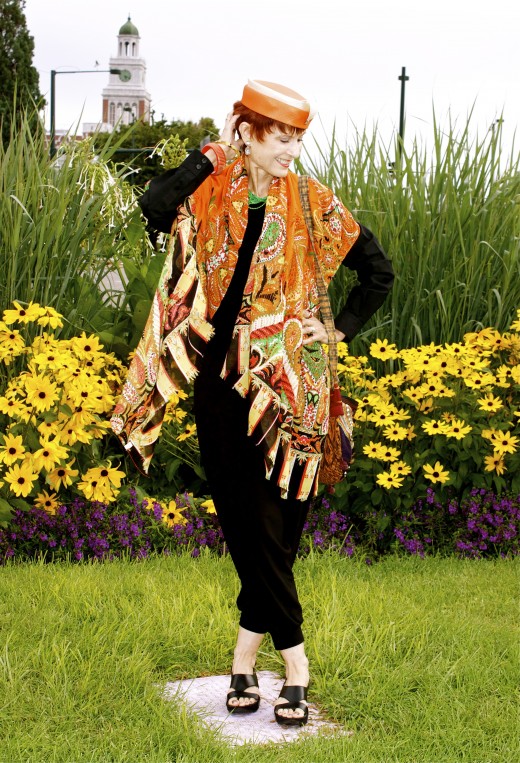 "Enrich this experience by focusing on it for at least 10 seconds. Fall into it as it falls into me."
In the past, walking in the park had become a rote activity; inhaling and truly recognizing its beauty was not part of my consciousness.  It was much easier to focus on the problem of the day.
"Allow it to become part of me and tuck it away in the treasure chest of my heart, where it becomes available as a resource that I can take with me wherever I go."
The internal images of this treasure chest become more elaborate as the days unfold.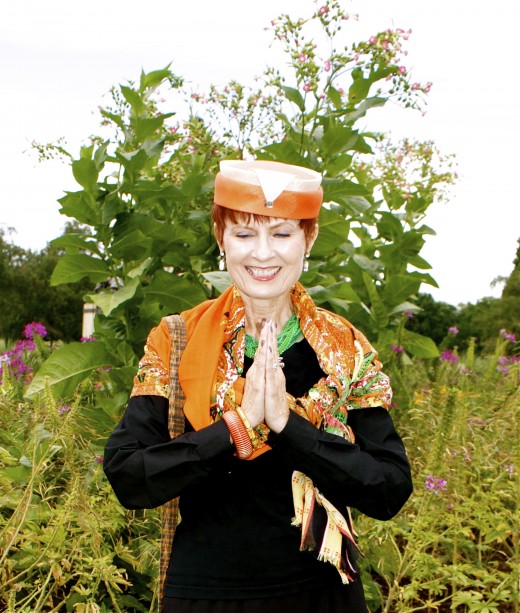 Photos By Daniel
Slowly, methodically and mindfully I hope to drive myself more fully to a place of inner peace.
Namaste
Vintage orange/off-white pillbox with crystal trim, vintage crystal earrings, vintage green beaded necklace, and folk art bag – estate sales, black long-sleeved tee – yard sale, multicolored scarf – San Francisco China Town, black pants – summer retail sale, black walking sandals – summer sale at my shoe repair store.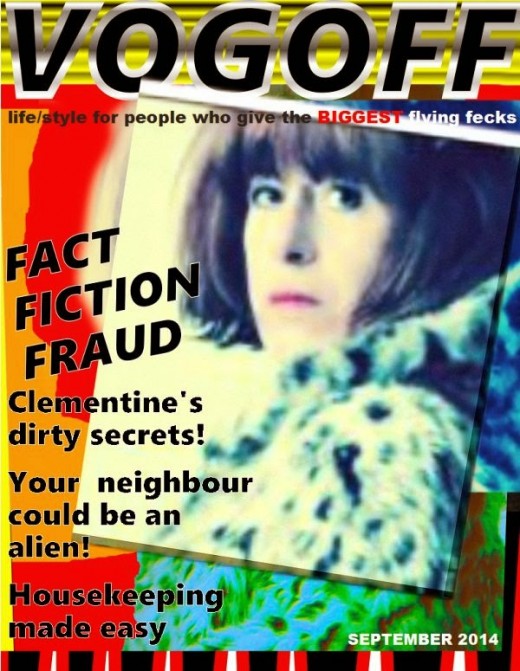 Vogoff is out HERE!!!!  Melanie of Bag and a Beret HERE has done it again.  Check out her wildly creative magazine and enjoy the show.  Thanks Mel, for all that you do to celebrate community!
The SC is off to party with the visibles at Patti's Visible Monday HERE at Not Dead Yet Style.  Patti in tulle is not to be missed!  I'm also sharing my sandals with Sheila's Shoe Shine HERE at Ephemera.  I'm always thrilled with the footwear that's shared on this lovely link-up!