The Full Face Veil And Old Is Gold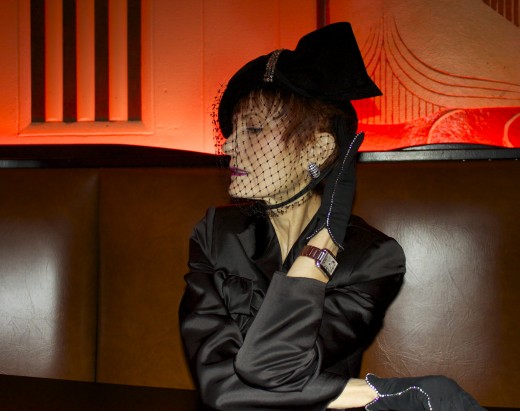 Daniel and The SC embarked on a stealth adventure in search of the perfect background for the hat with the mysterious and theatrical full face veil.  Sometimes asking for permission isn't as much fun as pulling out the camera spontaneously at a moment of opportunity.  We found several locations in a historic hotel located in downtown Denver.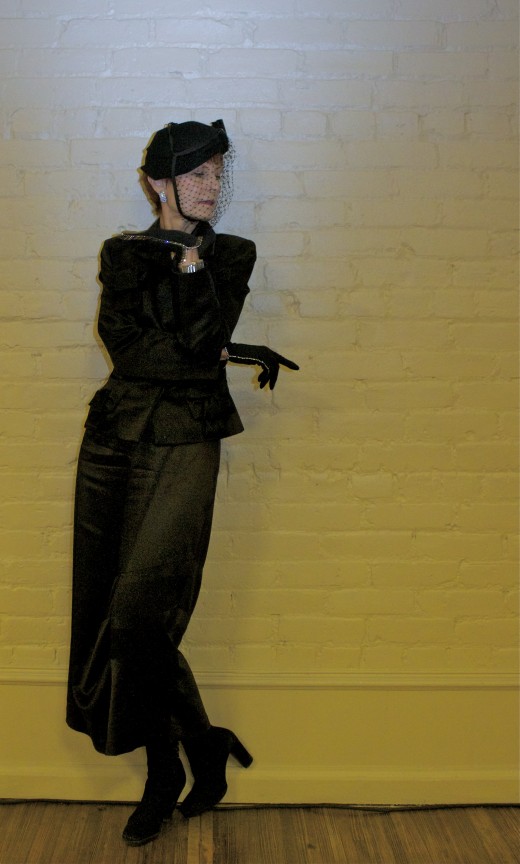 I've been attracted to full face veils since the moment that I discovered my first hat adorned with the possibility of looking at the world behind silk netting woven into compelling and delicate patterns.  Contrary to what seems intuitive, facial features appear emphasized and the world feels enhanced through its empty spaces.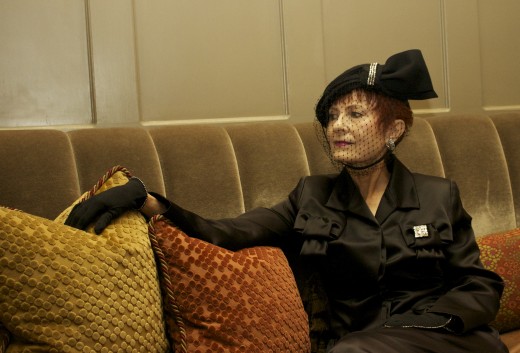 This hat from the 40's has been with me since the 70's, when it was discovered at an estate sale.  It's my favorite of its genre in my collection.  The veil, or netting, can be lifted for dinner or other purposes if necessary, but I prefer it in its natural state, tied under my chin and around my face, intact and worthy of its history.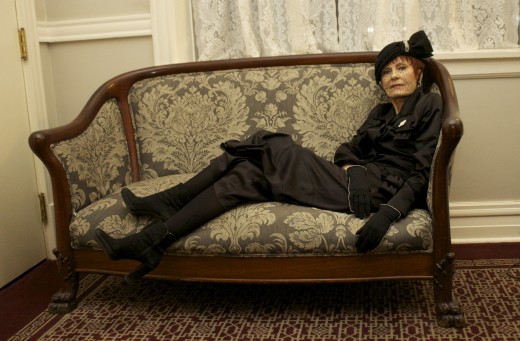 Photos By Daniel
Reclining on an elegant sofa in a hotel hallway was the designated finale to a photo shoot that was as undercover as a full face veil, somewhat hidden away but obvious and curiously inviting.
Black satin jacket and ruched skirt – consignment shops, vintage hat with veil and rhinestones and vintage rhinestone trimmed gloves – estate sales, black suede boots – retail sale years ago, jewelry – gifted and estate sales.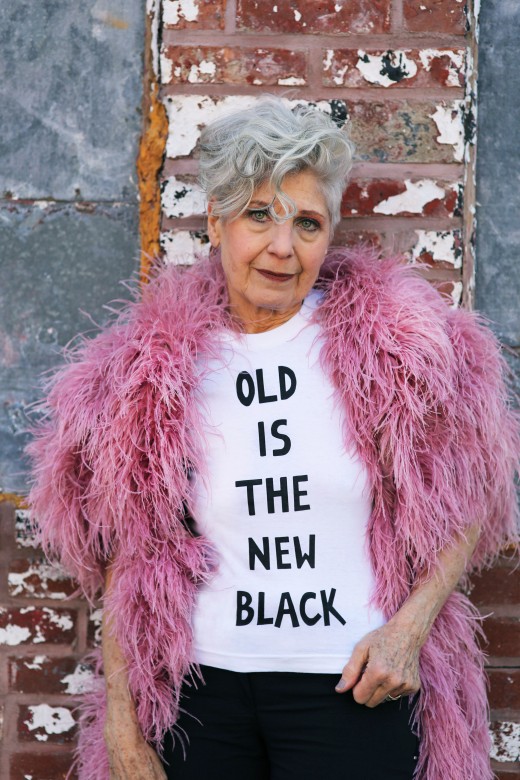 To celebrate fashion's senior moment, photographer, writer and documentarian Ari Seth Cohen of Advanced Style HERE and designer Fanny Karst have collaborated on a limited edition "Old Is The New Black" and "Old Is The New Gold" T-shirts.  The gorgeous Debra Rapoport, artist, Advanced Style icon and paper towel milliner HERE, models a T-shirt in the photo above.
Per Ari Seth Cohen, "Aging never goes out of style, but the fashion world is definitely having a senior moment. This season's It Girls are all over the age of 60! We are thrilled to see so may brilliant, powerful, and gorgeous older women in campaigns and on the runway. To celebrate, designer Fanny Karst and I collaborated on a limited edition "Old Is The New Black" T-shirt."
T-shirts are 100% Cotton Made in The U.S.A and can be ordered for a limited time here
http://www.fannykarst.com/t-shirt-collection/
I'm taking my full face veil over to Sacramento's Share-in-Style HERE at Mis Papelicos.  It's a party not to be missed!  I'm also linking up with Cherie's Shoe and Tell HERE at Style Nudge and Sheila's Shoe Shine HERE at Ephemera.