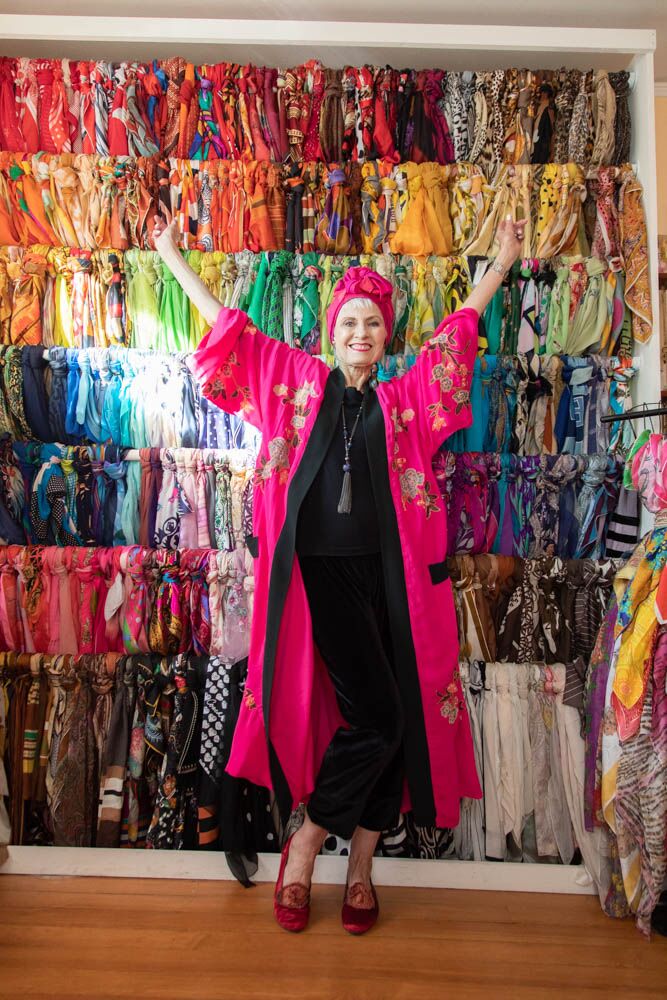 Scarves! Scarves! Scarves! I've never been able to resist their allure. They can change a composition in an instant, with a pop of color or an arresting pattern. And may I digress? The word "arresting" has a new meaning for me now. Thank you so much for your supportive and kind comments on my recent "Climate Emergency" post. I will provide updates along the way  as I embrace the role of "Climate Activist."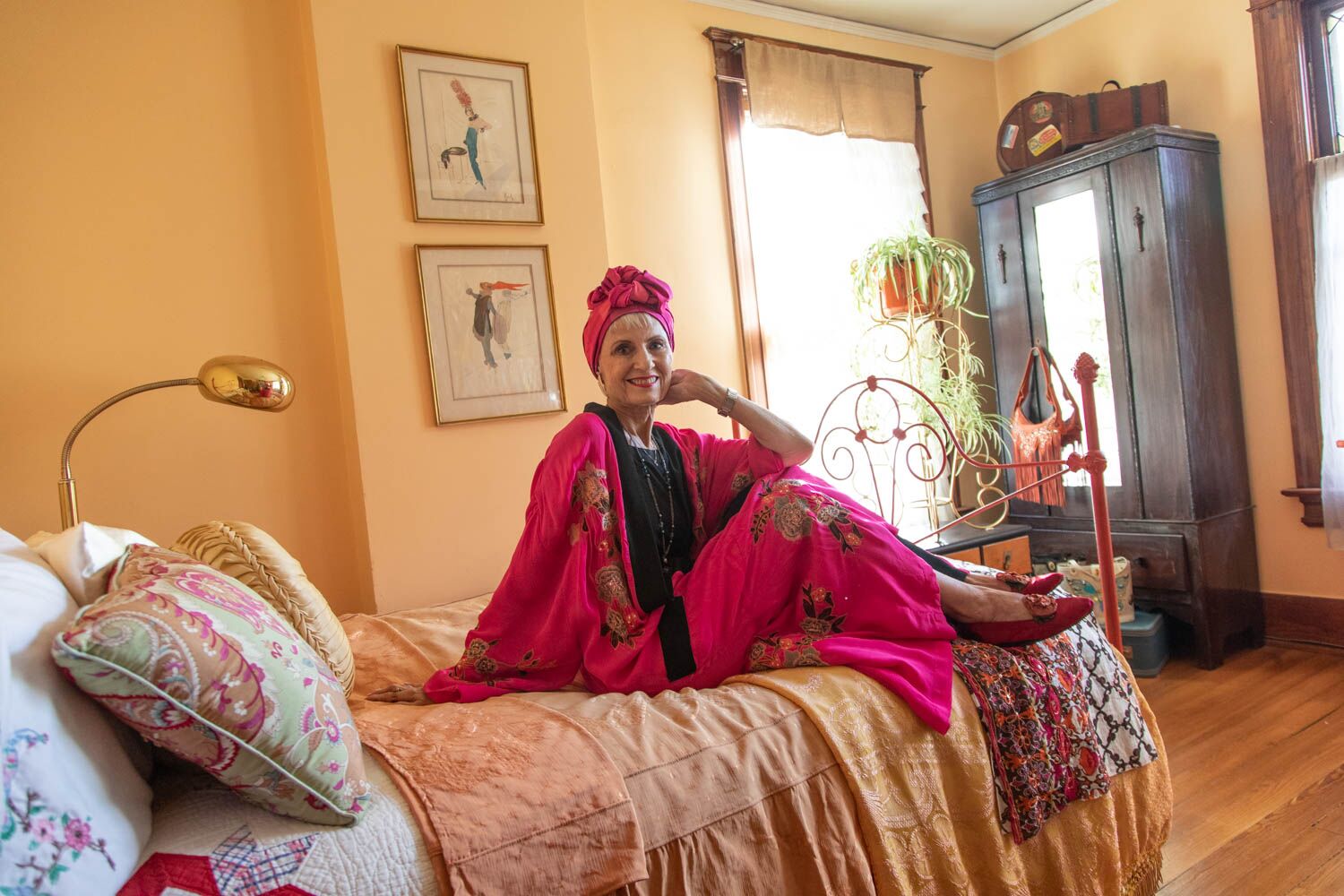 In a previous life the scarf room was my daughter Camille's sun-filled bedroom. Its current incarnation began in earnest before my 70th birthday, at which time the scarf installation was created. All of the mostly vintage scarves stored in numerous locations around the house were consolidated and displayed by color on a structure which I had built specifically for this purpose.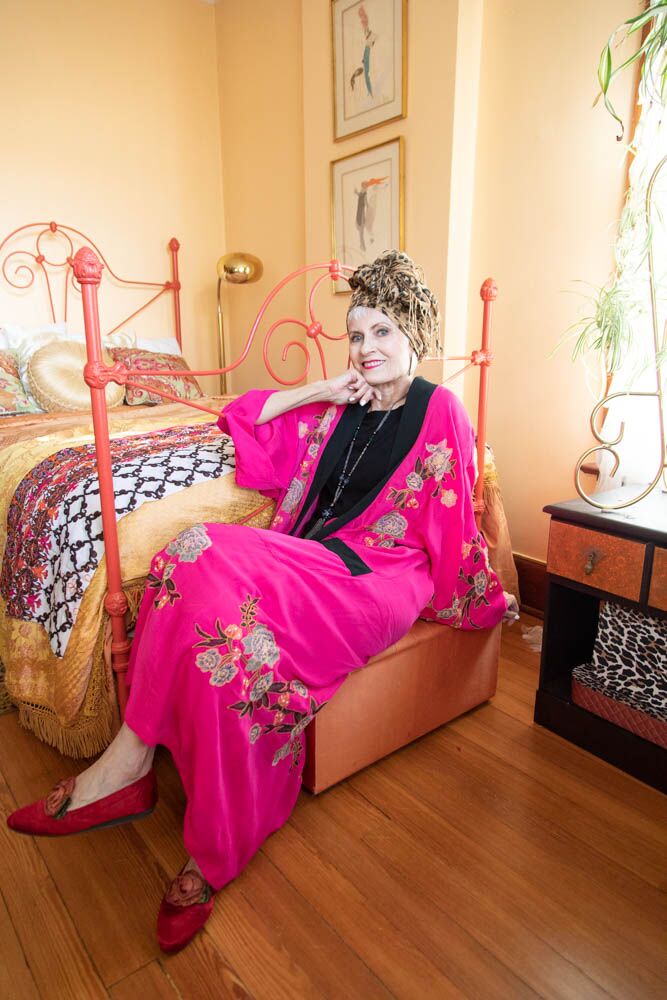 No longer do I feel guilty about the amount of scarves that I have collected, mostly discovered at estate sales. How could I possibly pass up a small piece of beauty or art that represented a moment in time and that was priced at next to nothing? Not me! Now they collectively serve as an art installation in what is now designated the guest room. If I'm looking for a scarf to accessorize an outfit, choices are easy to find because they're color coordinated.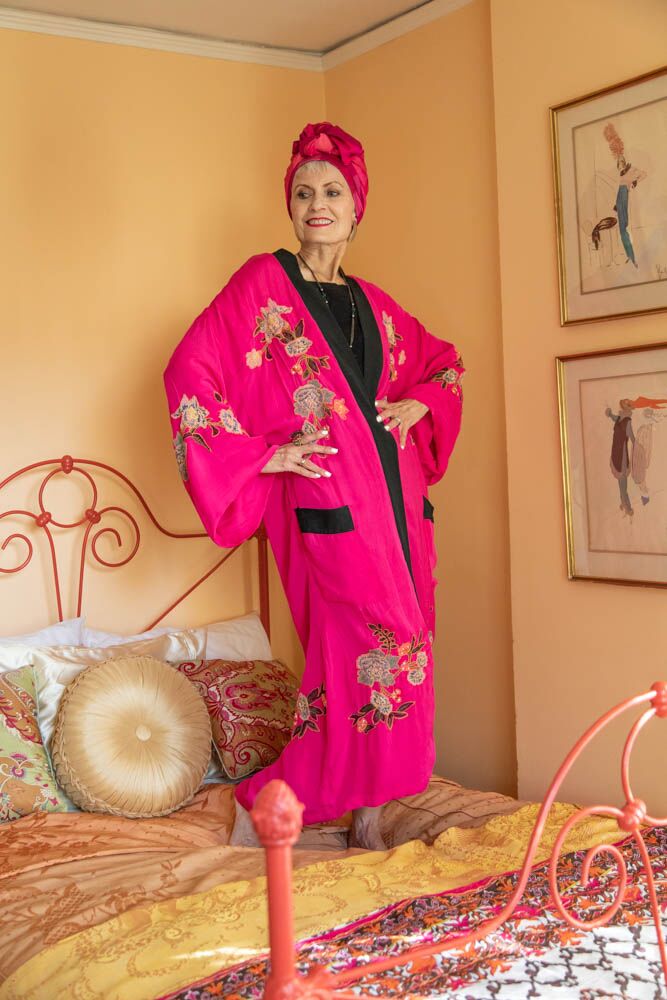 Oh, and by the way. The fall/winter scarves are stored in the basement. That's a whole other story.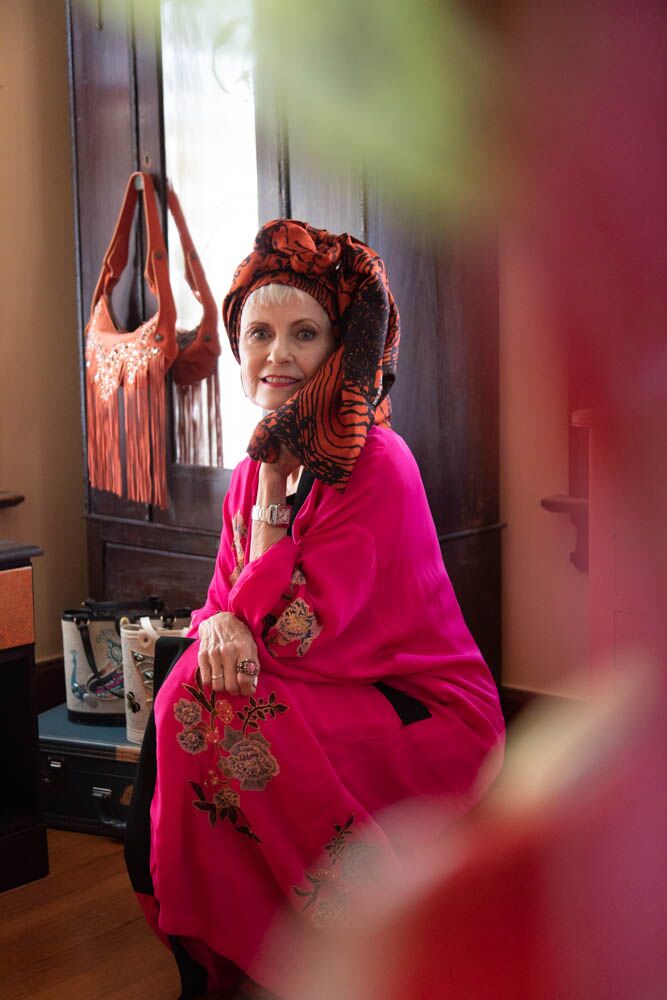 As I look around the scarf room, I'm struck by the fact that almost everything, including the furniture, is secondhand. This fits with my values and promotes sustainability. When I began collecting in the 1970s, climate change was not an issue. Unfortunately! If it would have been, we would not be in the emergency that we find ourselves in now. As I look back, I was developing a lifestyle and a way of "being" in the world. And I live it to this day.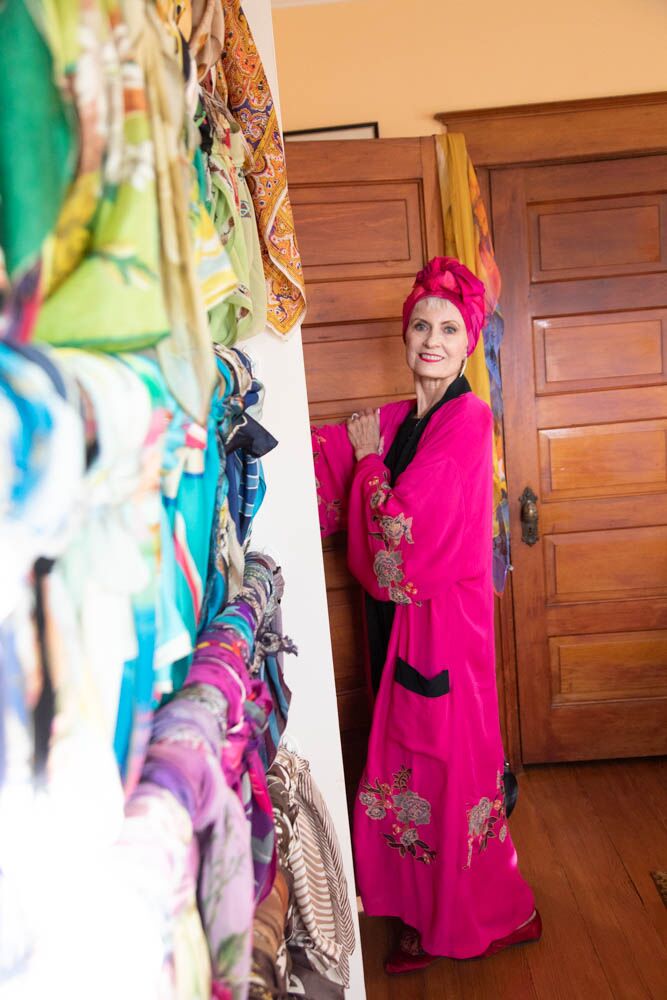 In the photo below I have draped myself with scarves, as I sit next to a small dresser on the left, which is my solution to organizing my bracelet collection. As a collector, I am always looking for creative answers to accessory storage. Please share your organizing secrets in the comments below!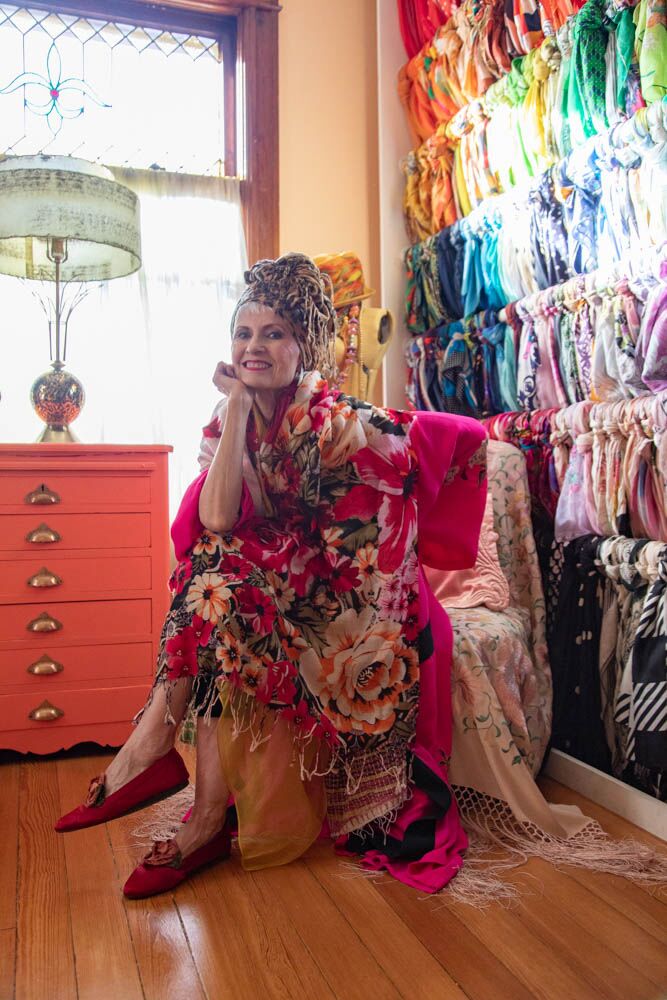 Photos by Nicole Marcelli