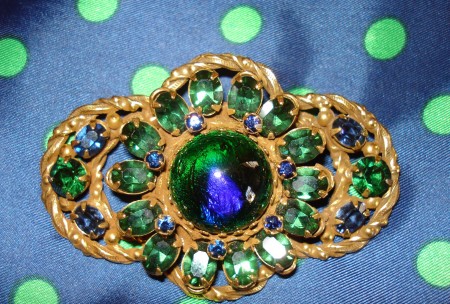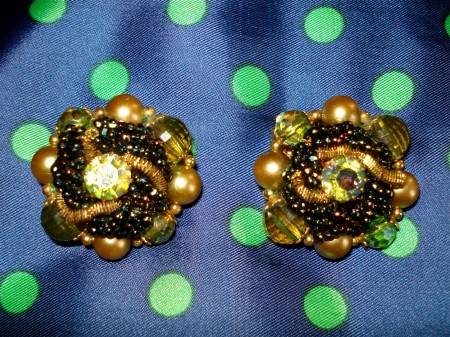 Photos by The Style Crone
Vintage jewels on vintage silk polka dot scarf from the 'Feeling Blue' outfit.
Jewel=a very pleasing or valued person; a very fine example.
Gem=a person considered to be outstandingly good or special in some respect.
Nelson has decided that he can't continue to teach his rowing class at Kinetic Fitness Studio as his energy and strength have decreased with his disease progression.  Today was his last class and he was honored with a gathering of his clients who expressed their appreciation for his skills as a rowing instructor and admiration for his inspirational qualities as a human.  One of his clients gave him a card with the tribute, "From the book The Art of Peace – The true meaning of the word samurai is one who serves and adheres to the power of love.  What a beautiful description of who you are – a man with incredible strength who's fueled by the power of love.  You've taught me that by just simply watching you!"  The Style Crone has been watching Nelson for many years, and he is a jewel, a gem, a samurai.