I Shan't Be So Predictable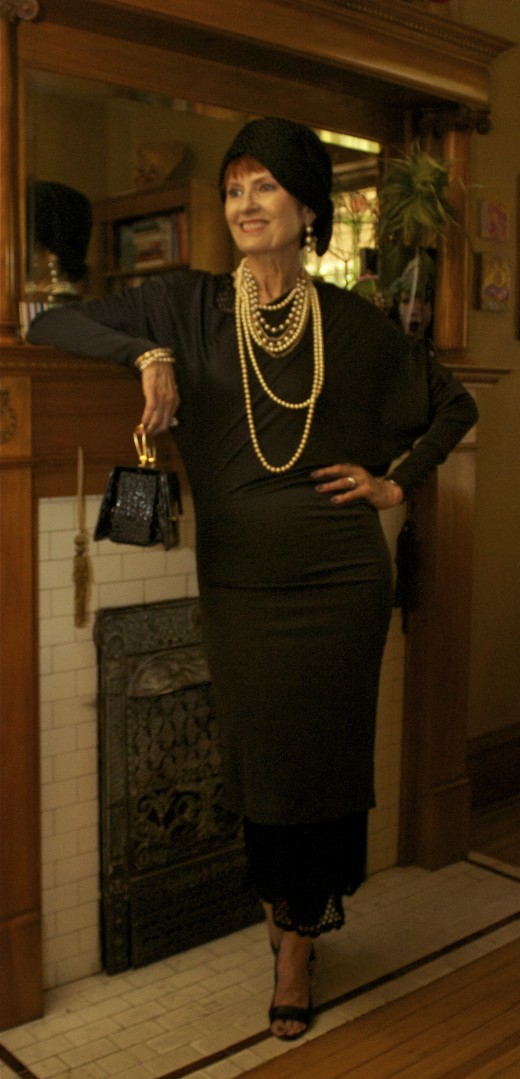 The SC and Daniel had a disorienting start to our photo shoot this week.  We had a confusion about the time and though we had planned to photograph outdoors, it was raining just enough to keep us at home.  I felt unsure about my outfit.  The under-dress with fishnet woven fabric, providing a lengthening layer to my ensemble, didn't feel like the perfect choice.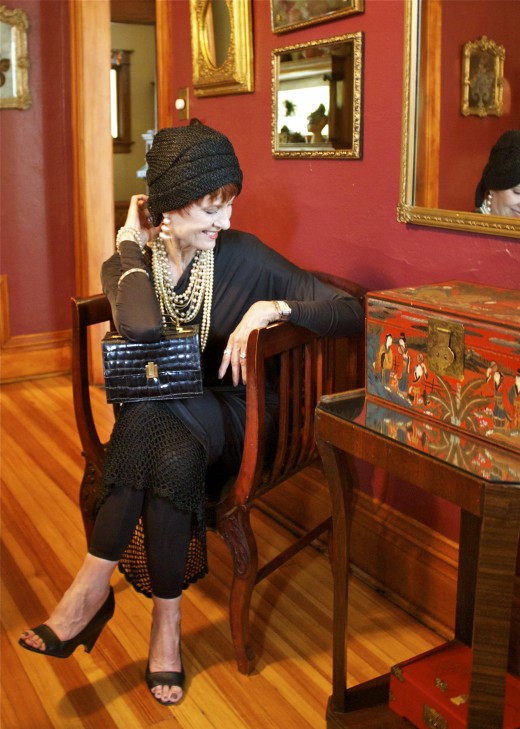 The lighting in the house was difficult and everything felt a bit "off."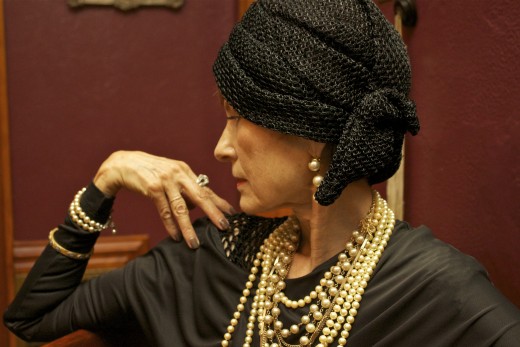 All of this was unusual, because without fail our time together flows with magic and fun. Out of frustration, I decided to check my closets  for a different underskirt, and came up with a long vintage slip with an understated ruffle which fell softly beneath the overdress.  This changed detail was what I needed to feel complete about my composition.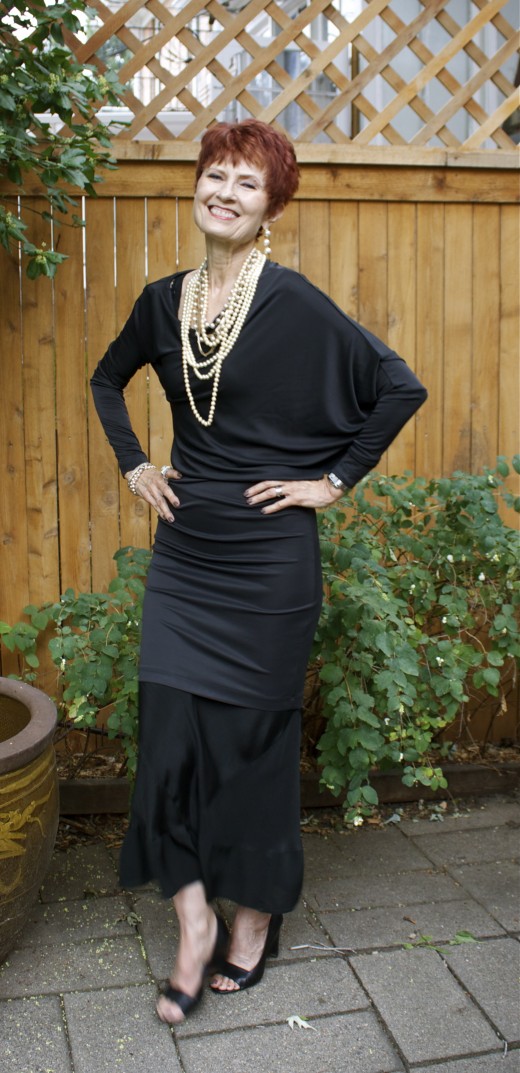 In the process of this change, off came my hat. Dan looked at me and said, "Yes!" With his encouragement, we proceeded without a chapeau.  The rain stopped long enough for a few back garden photos, and the day was suddenly transformed.
Long term friendships are able to tolerate a confusing and bumpy moment, and with patience and persistence, shift into a place that enhances creativity and deepens trust. And try something new in the process!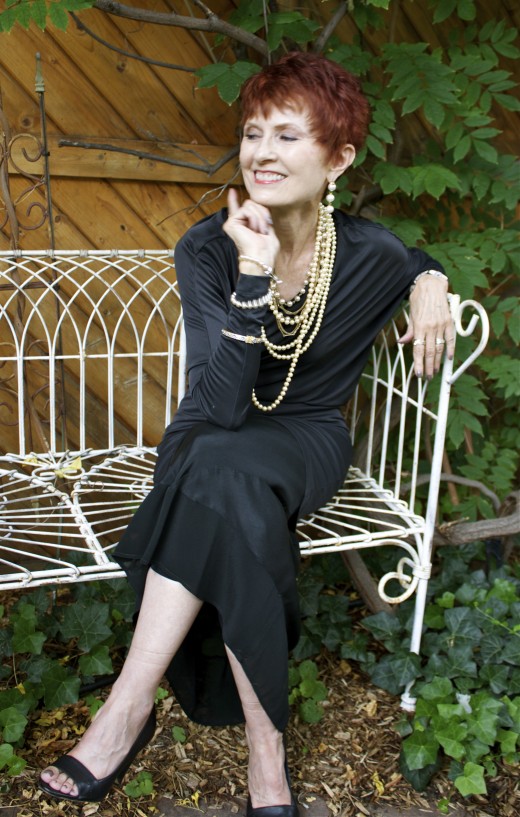 I realized that I had not been photographed without a hat since my blog was launched over four years ago.  Why be that predictable?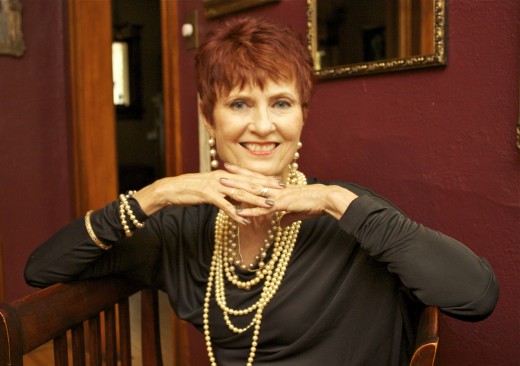 Photos By Daniel
My hatless self went out to dinner with Mr. J and to a birthday party for a dear friend of 44 years on Saturday night.  Though at first I felt naked and exposed, for the most part I enjoyed the change.  However, hats are my love, and this experiment will not alter the continued exploration of the joys of millinery!
Black vintage structured straw turban, vintage long black slip, vintage pearls, vintage black patent leather bag with gold trim – estate sales,  black asymmetrical dress – Rodeo Drive HERE – Consignment boutique in Minneapolis, first underdress with fishnet woven fabric – consignment store in Denver years ago, black heeled sandals – summer retail sale years ago.
I'm taking my hatless self over to Patti's Visible Monday HERE at Not Dead Yet Style. Patti's showing a few layers today too!