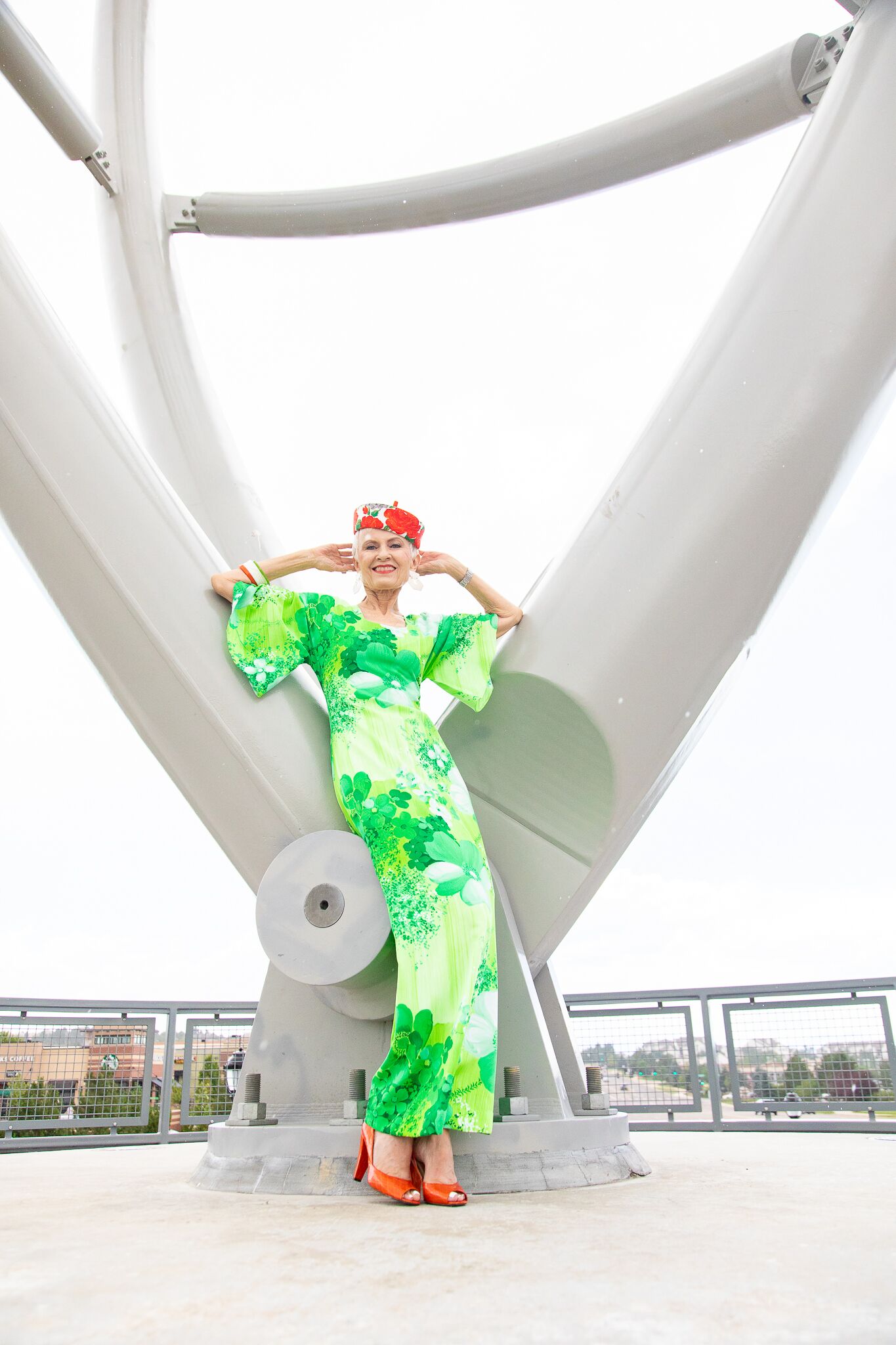 Nothing screams summer like a vintage floral print maxi.  I discovered this beauty at a vintage shop, and accessorized with orange.  I've had this vintage silk floral print pillbox for many years.  Though I've always loved it, it didn't fit perfectly with an ensemble until now.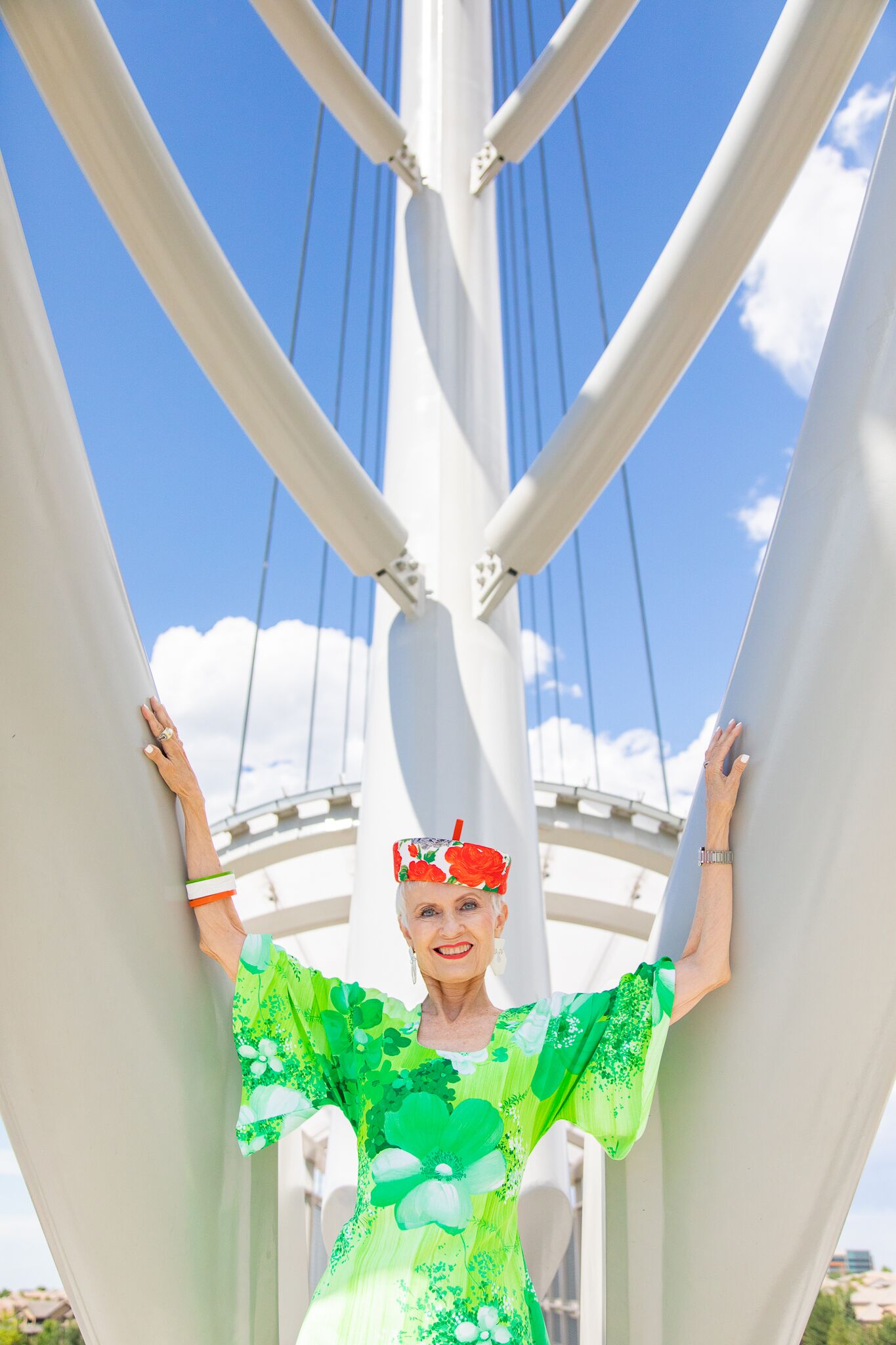 I've had this happen before.  All of the sudden I discover a hat, and then it seems to be my favorite for awhile. I uncover numerous pieces that it works well with. This hat been waiting for the perfect time in my life to explode on the scene.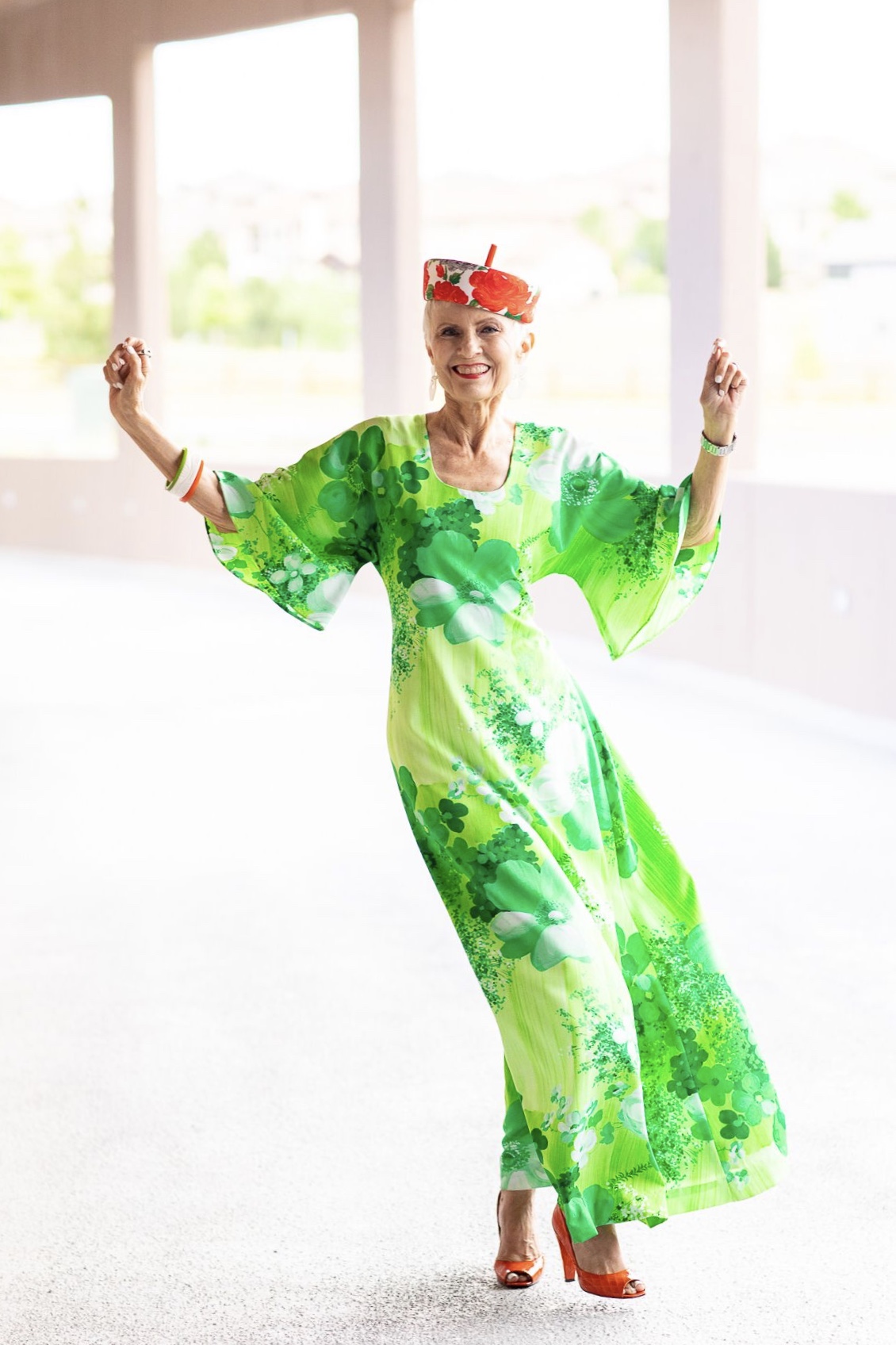 The floral print looks like a garden to me.  With several shades of green against a white background, it makes me feel like dancing!  A true indication that I'm intoxicated with its bold colors and the flow of its fabric.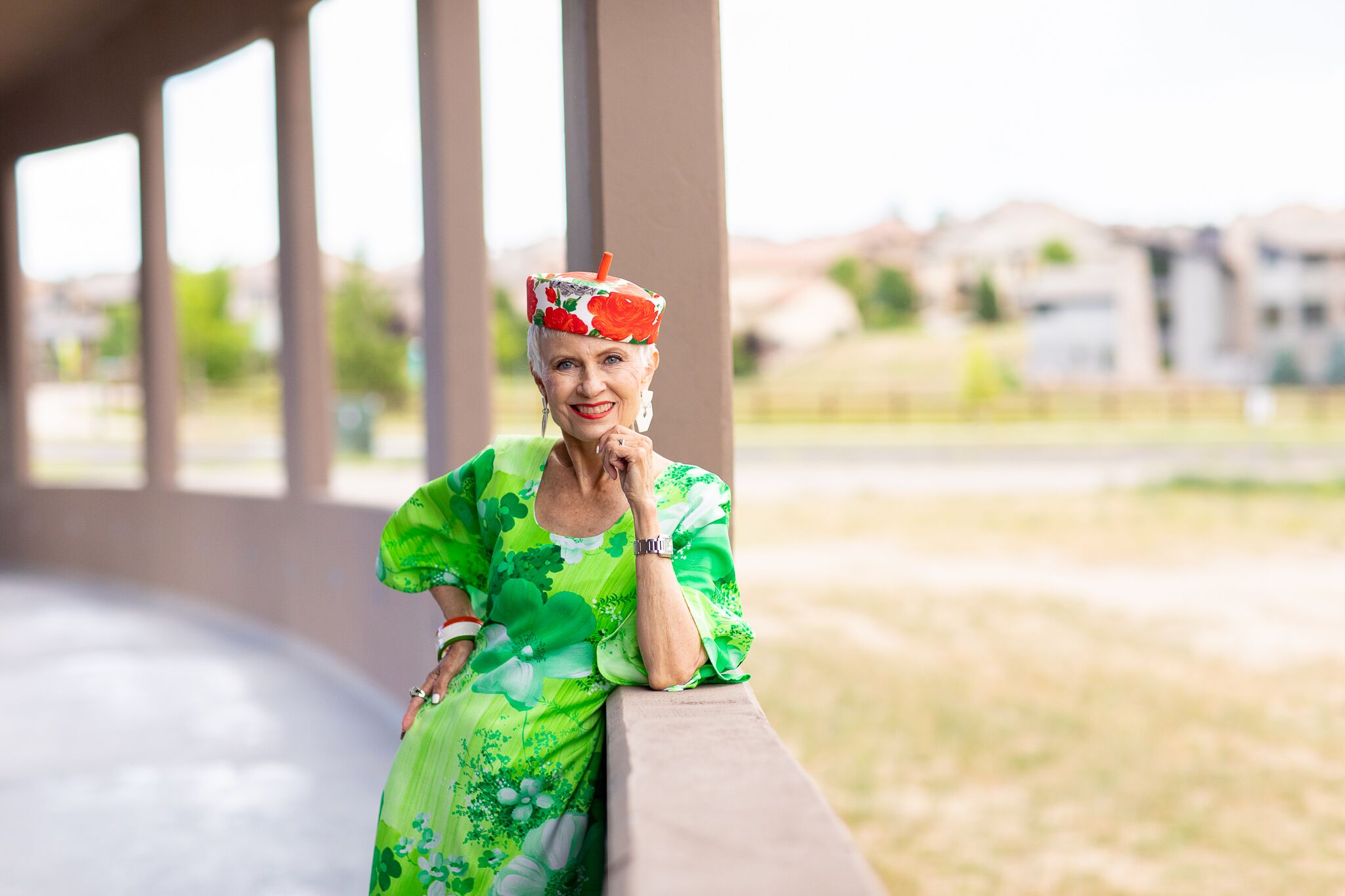 The hat has a small silk scarf that came with it, and it functions as another accessory.  I wear it on my wrist or attached to my bag.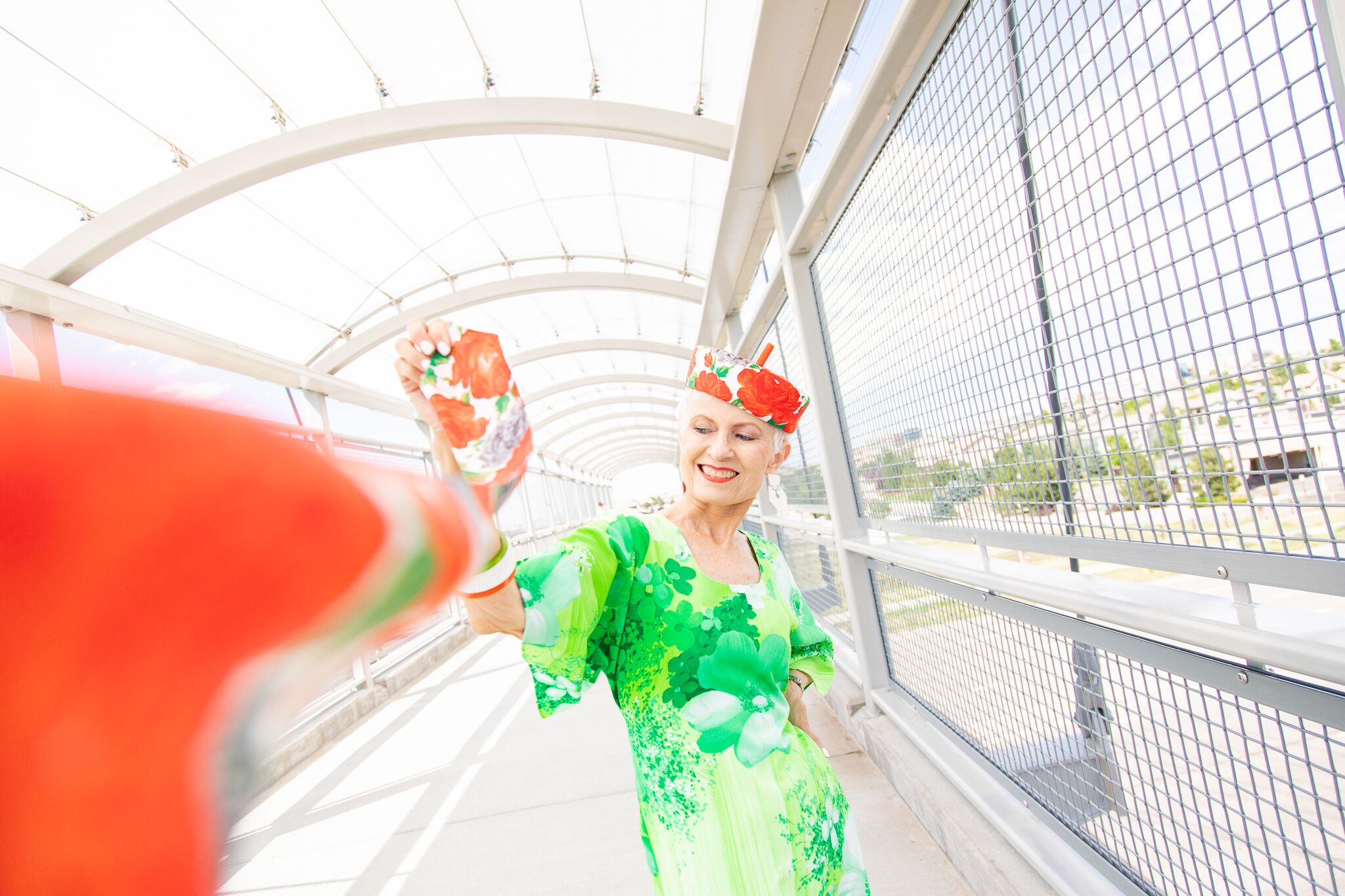 Today it floats playfully in the brisk wind on the bridge at Lone Tree, south of Denver. It's been waiting for its moment in the sun!
Photos by Nicole Marcelli