Wearable Art In The Gardens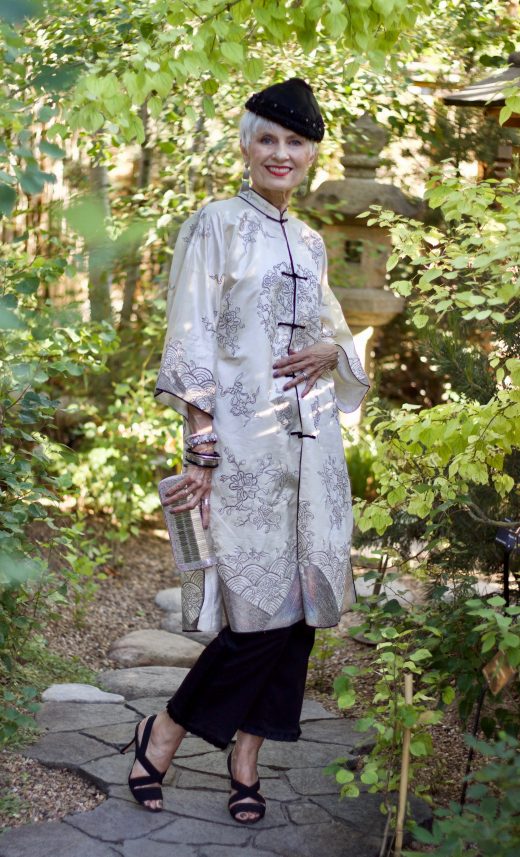 I adore wearable art.  I have many pieces in my vintage collection, most of which were discovered at estate sales over the years.  This white silk Chinese embroidered garment with silver threads attracted my attention this week.  I never know where my gaze will land!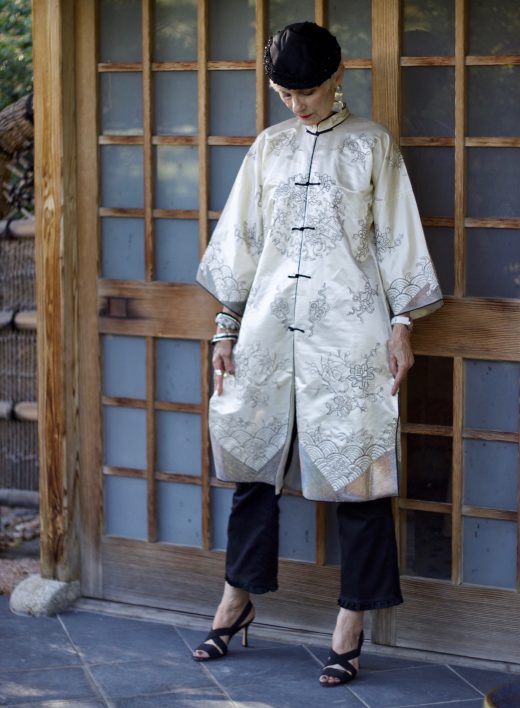 Though the temperature was in the 90's, this piece was the perfect choice.  Silk is breathable and has impressive moisture wicking properties, keeping me comfortable despite the weather.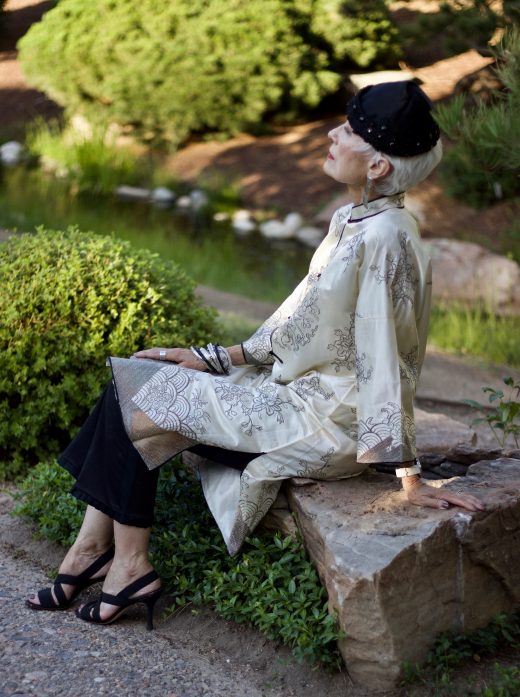 Daniel and I traveled the short distance to the Denver Botanic Gardens HERE in search of a kimono worthy background.  The gardens did not disappoint.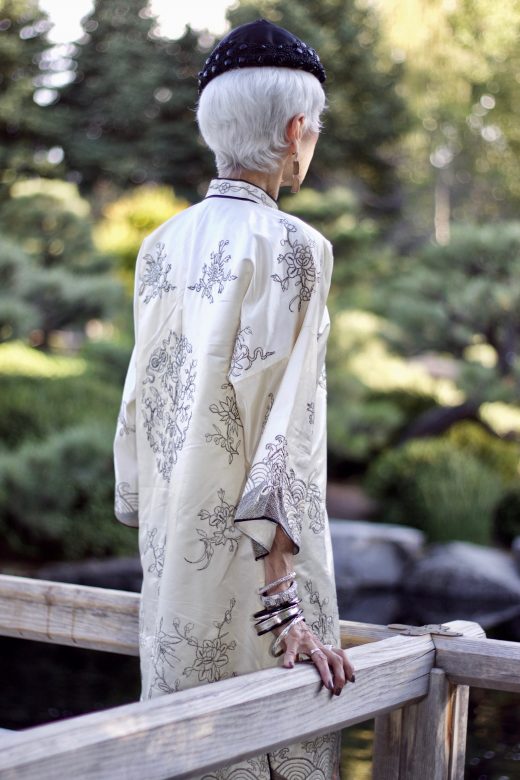 Strolling through the gardens makes me feel peaceful and mindful.  An oasis in the middle of the city, it reminds me that there are healing spaces and sanctuaries from the pain, suffering and conflicts widely apparent in the world.  When I feel powerless and deeply imperfect, this is the ideal place to be.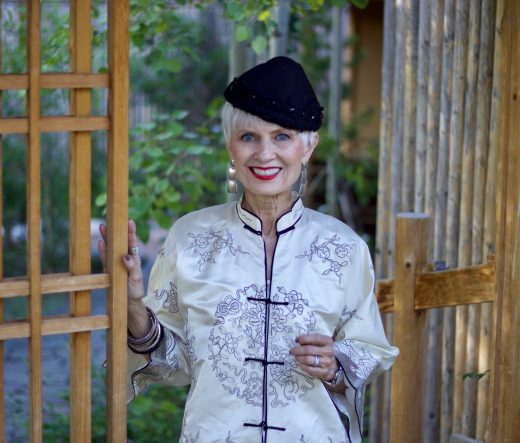 Kimono and  jewelry estate sales, small black satin headpiece adorned with black jet beads – gifted, black heeled sandals – consignment shop.
Photos By Daniel
Linking up with Catherine's #iwillwearwhatilike HERE at Not Dressed As Lamb and Patti's Visible Monday HERE at Not Dead Yet Style.