The Manhattan Vintage Show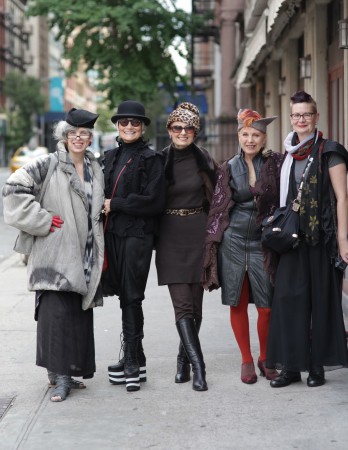 Photo by Ari Seth Cohen and posted on Advanced Style HERE
From the left, Valerie and Jean of the Idiosyncratic Fashionistas HERE; The SC; Debra Rapoport, artist who works with the visual and healing arts and Shelley of the Forest City Fashionista HERE. Check out the links to the Idiosyncratic Fashionistas and the Forest City Fashionista, who write brilliantly about the Manhattan Vintage Show, including the lunch before the show, which was filled with laughter and 'blogger talk.'  An incredible and unforgettable day spent with talented and generous people who all believe in living life to its fullest at any age.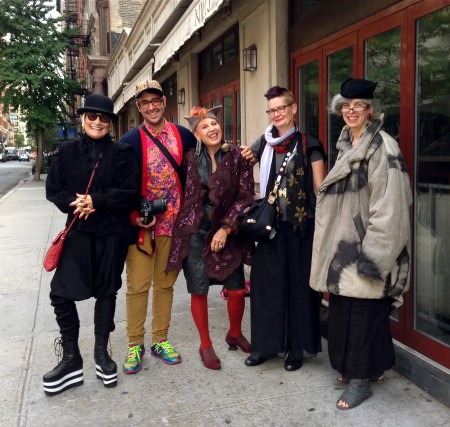 Photo by The SC
Bloggers just want to have fun!  From the left, Jean, Ari, Debra, Shelley and Valerie.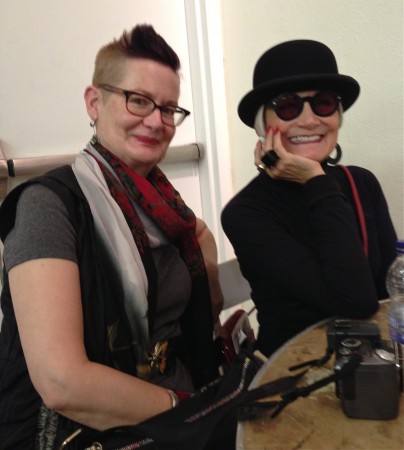 Shelley and Jean taking a shopping break in the cafeteria.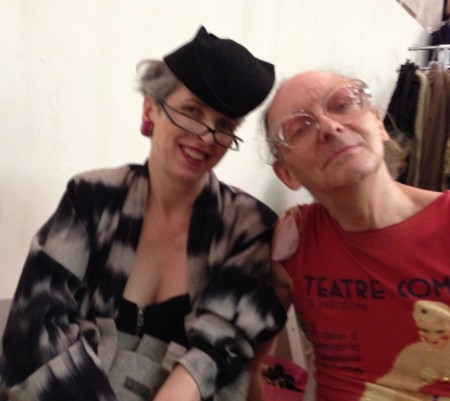 Valerie and Zandra Fox strike a pose.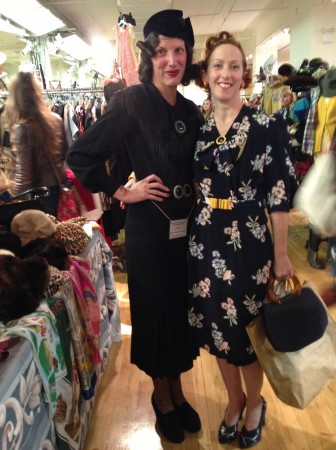 Vintage splendor at its best!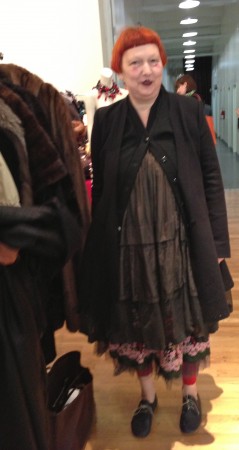 Lynn Yeager, contributing fashion editor to Vogue.com and contributing writer to Vogue, was spotted by a rack of vintage coats.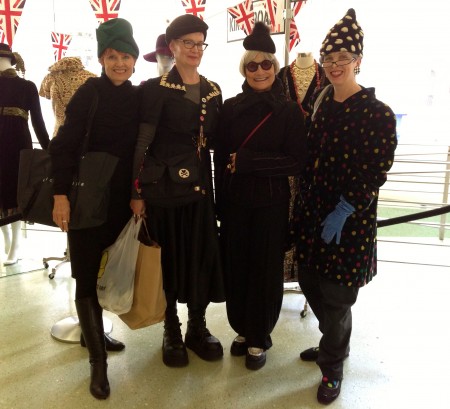 Here we are again, ready to hit the show a second time at 4pm, on the last day.  From the left, The SC, Shelley of the Forest City Fashionista HERE and Jean and Valerie of The Idiosyncratic Fashionistas HERE pause for a quick photo before entering the treasure filled extravaganza.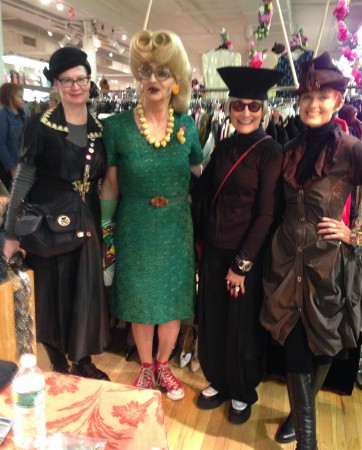 From the left, Shelley, Zandra Fox, Jean and The SC.  As you might notice, Zandra is decked out in vintage for the second day of the show. Jean and The SC were fortunate to find new hats, which were immediately worn for the above photo.  Changing hats in midstream always enhances my day!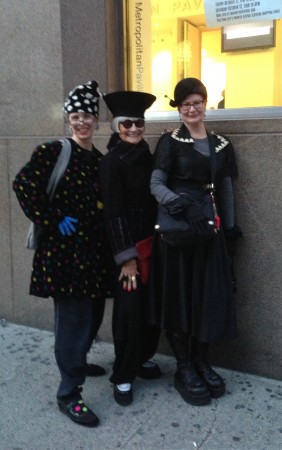 From the left, Valerie, Jean and Shelley as we celebrate the last hurrah, leaving the vintage show, happy with bargains and filled with thoughts of the new outfits to be created with our purchases.
Thank you to Bella of The Citizen Rosebud HERE for her mention of Ari's Advanced Style post HERE about our adventures and for maintaining the +40 Blog Roll that honors aging and visibility.