Downtown and Uptown In The Pink Bow Hat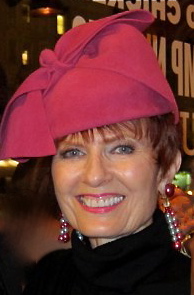 The SC chose the pink headpiece with bow, created by friend and Denver milliner Erin Saboe of Go Go Chapeaux HERE, to accompany her downtown and uptown on a Friday in Manhattan.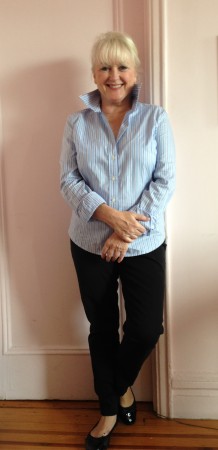 Thank you to my friend Jackie for the generous offer of a place to stay on the Upper West Side during the first part of my NY adventure.  Stunning, with a great sense of style and humor, and a warm heart, Jackie expressed that her apartment has become my intermittent East Coast closet.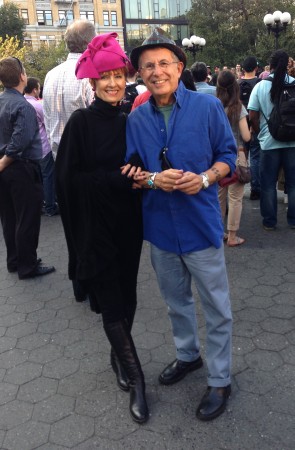 I met my dear friend Carl at the Gandhi Statue in Union Square.  We've known each other since the mid 70's, and Nelson, Camille and I wouldn't think of leaving the city over the years without a visit, basking in his brilliant smile and listening to his ever changing and exciting life stories.  Carl was sporting a dapper hat for the occasion, which made The SC especially happy.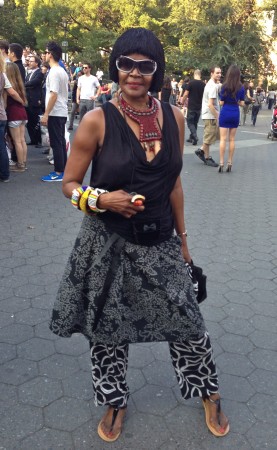 Debra Rapoport informed The SC that Piazza, who has been featured in Advanced Style HERE, was going to be in the area of Union Square on this very Friday, so I was thrilled to meet her and admire her outfit and jewelry.  She makes headpieces of fringe and is wearing her black creation in this photo. I loved how it moved when she tossed her head.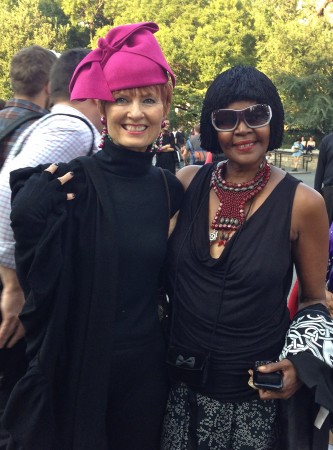 Piazza is a hat maker, and we discovered that we had met several times before in SoHo during the years that she sold hats as a vendor.  I have several of her creations in my hat room, and promised to send her photos of the beauties that I purchased from her in the past.  It was amusing to realize that I was meeting someone who I already knew!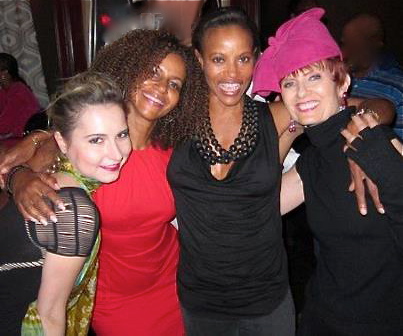 After spending time with Carl and Piazza, I took the train uptown to Harlem to meet Starla (to the left of The SC) my glamorous friend of many years, at the Red Rooster HERE which is across the street from the last apartment that Camille lived in during her time in NY.  Starla is the perfect name for the STAR that she is!  We were joined by Starla's gorgeous friends (from the left) Katya and blogger Gervel of Gigi's Meanderings HERE .  On a Friday night at the RR, we all hit the dance floor together in a swirl of celebration.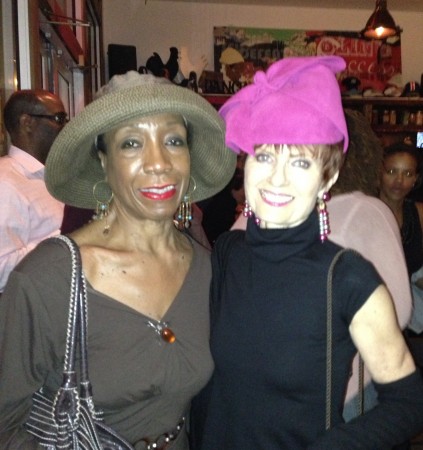 Hat lovers tend to find each other in any location.  Hat chat is one of my favorite activities, and the Red Rooster was no exception.  I have the card of this beautiful woman in the photo above to the left of The SC, but finding it upon my arrival home became an exercise in futility.  I'm sure that I'll discover it. along with other misplaced items, as the days unfold.
Today the pink hat is back in the hat room, reminding me of the adventures we shared on a Friday in NYC.  All tied up in a bow, waiting for another outing to add to its appeal.  Hats are facilitators, connectors, and communicators, reaching out to grab life and pull it in to be cherished.
I'm happy to be back with the vibrant bloggers gathering at Patti's Visible Monday HERE!