A Reminder That Life Can Turn On A Dime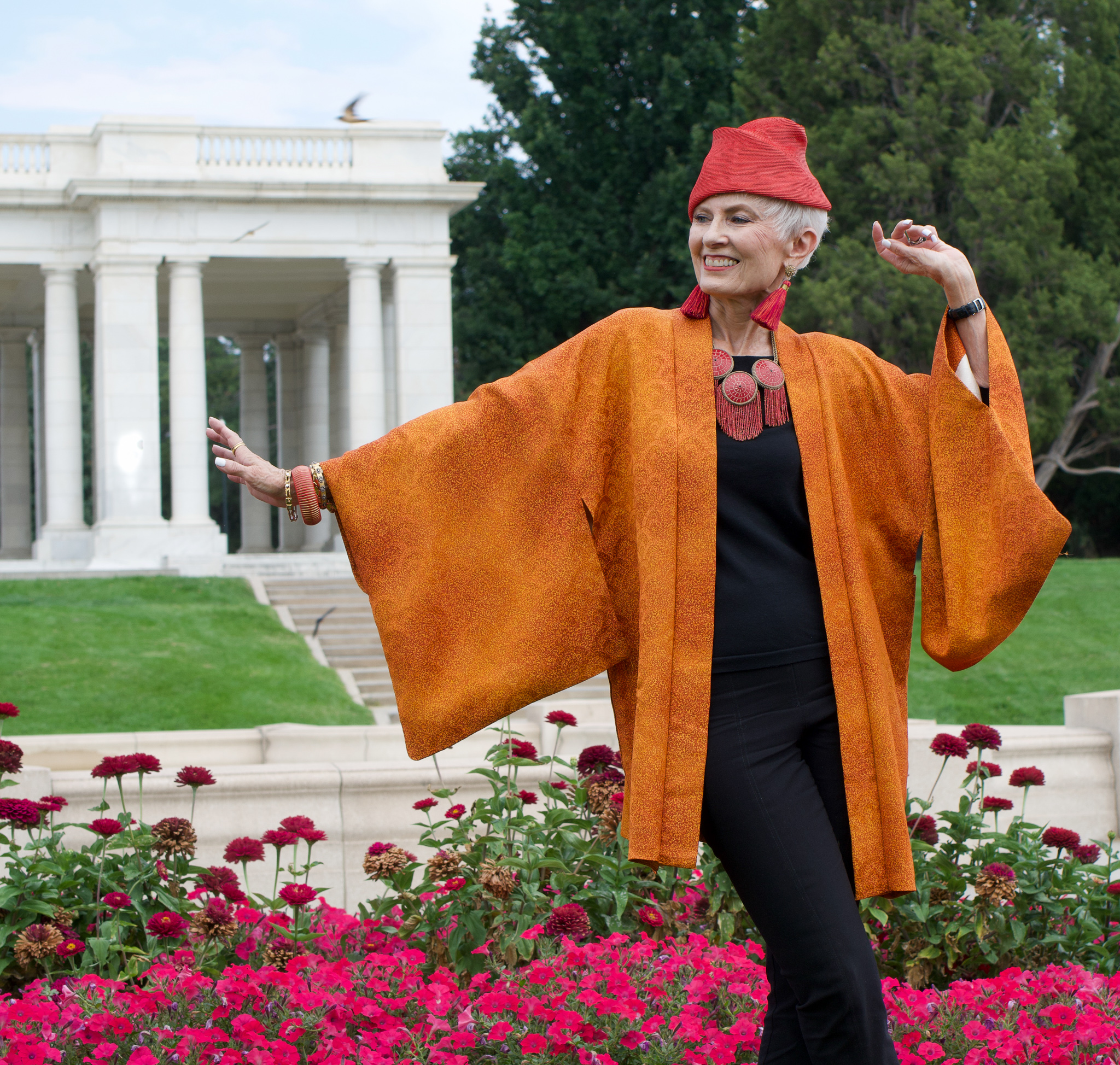 Recently I experienced a reminder that life can quickly turn on a dime.  About two months ago I sprained my ankle during a photo shoot at Cheesman Park.  With this post I returned to the scene of the crime, with my sprain mostly healed and my mobility restored.
It seems like a small thing compared to the pain and the tragic circumstances that I have witnessed over the years. In no way do I intend to minimize the severe injuries or illnesses of others. After all, a sprained ankle is fixable and healing is imminent. It wasn't life or death nor was it permanently disabling.  However, it was humbling and the injury made it impossible to continue with my usual self-imposed fast-paced life.
I walked with a limp and my ankle was swollen and at times painful.  I was seen medically to rule out a fracture, needed to ice and elevate, and wasn't able to walk without intermittent breaks during my recent trip to Santa Fe with Mr. J.  I continued to go to yoga, but limited poses so as to remain pain-free and to avoid re-injury. Yoga became the monitor for observing the process of my recovery.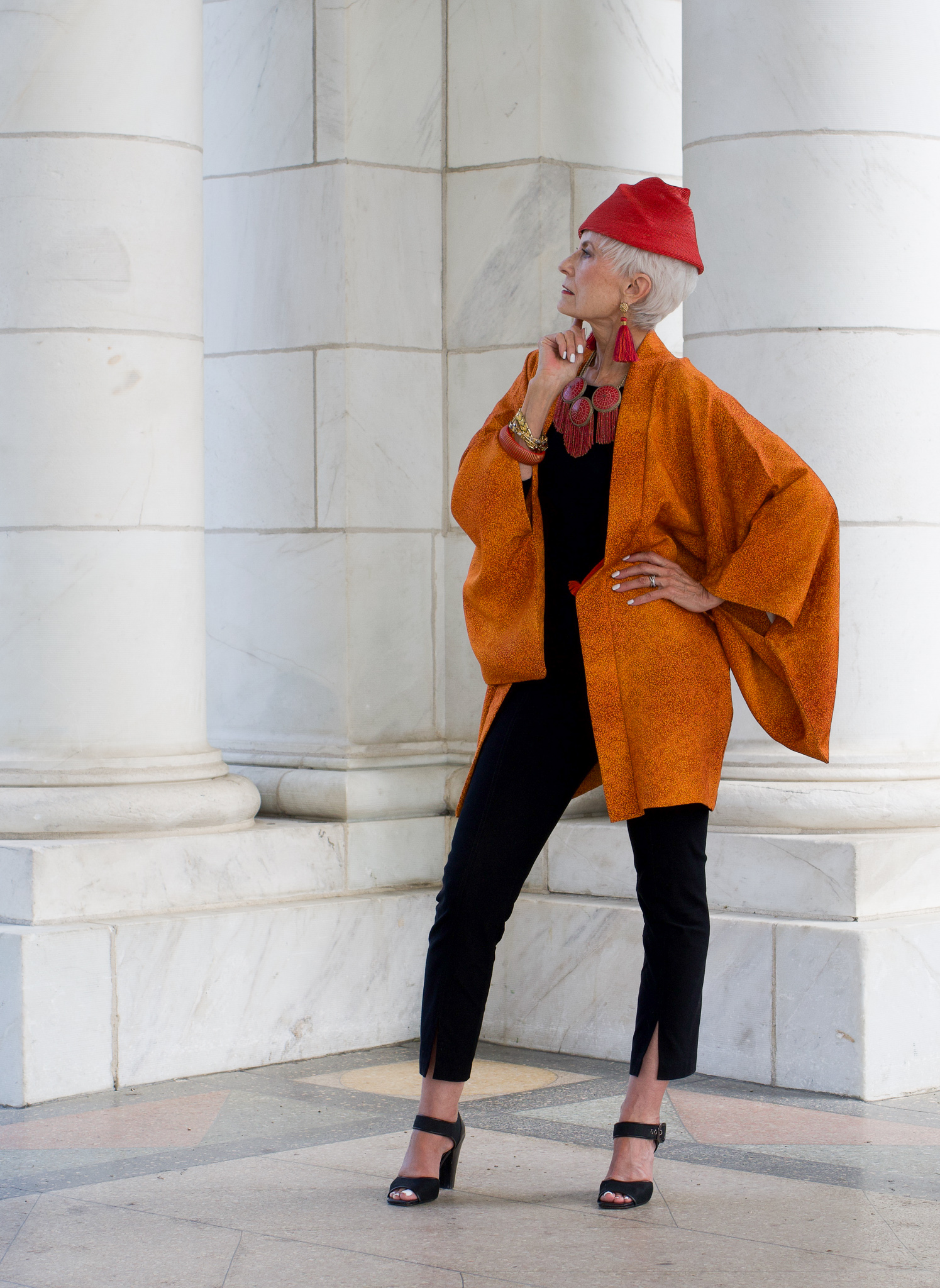 The positive aspects of my injury became apparent as I moved through the stages of recovery from my injury.  I was forced to slow down and reflect on my priorities.  I felt empathy for the people who have been affected by injury, illness, and permanent or chronic disability.  I felt gratitude and appreciation for the health that I have enjoyed, knowing that there is much in life that is beyond my control.  It reinforced the concept that the present moment is all that we ever really have!
This may sound shallow, and perhaps it is, but I am happy to be able to once again wear all or any of the shoes that I enjoy in my collection.  And by the way, I was wearing flats when I sprained my ankle.  My role model, the soon to be 100 year-old yoga teacher Tao Porchon-Lynch HERE, continues to wear heels, drink wine, and eat chocolate.  She believes that heels help to elevate her consciousness.  I whole-heartedly agree.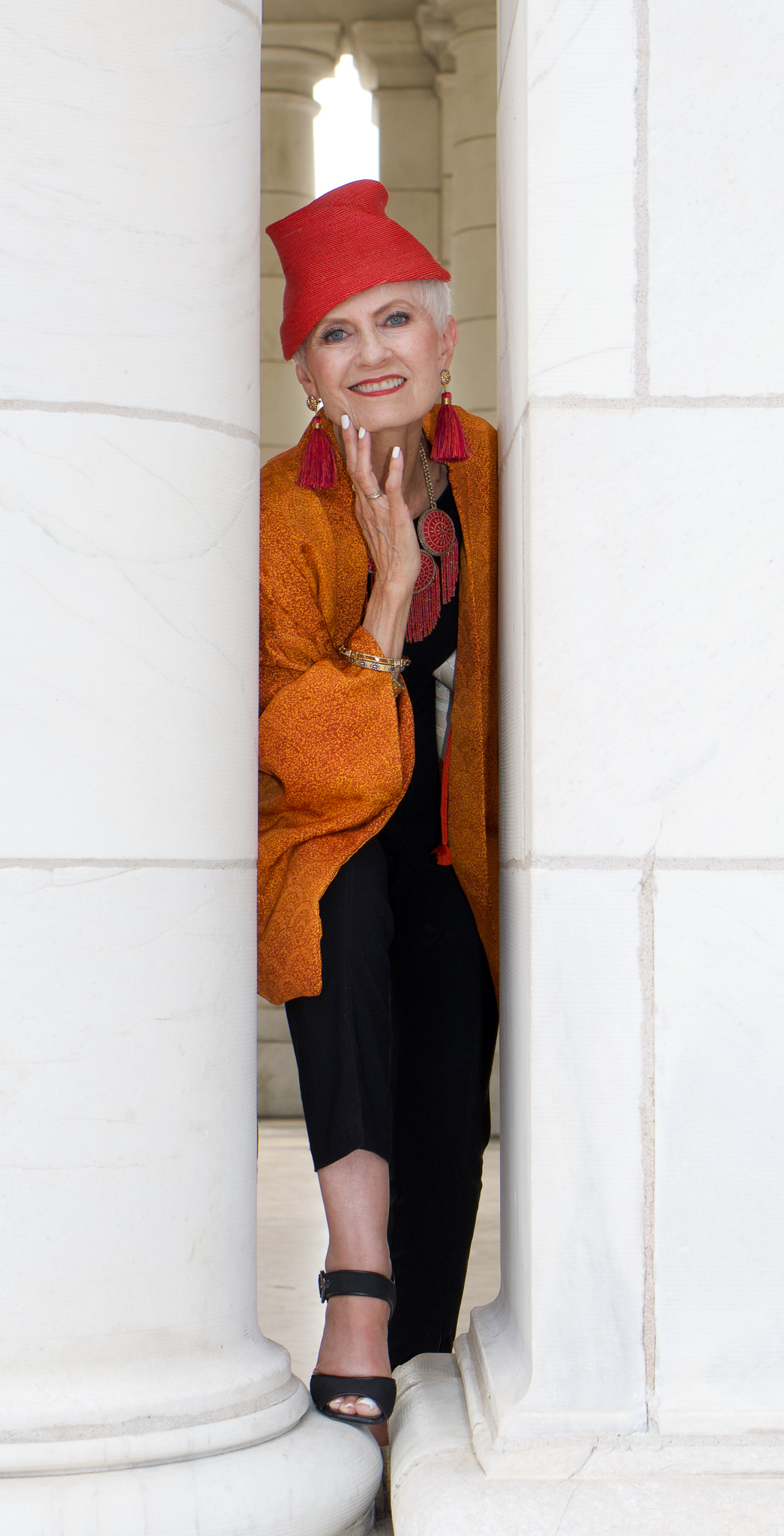 Photos By Daniel
Vintage rust kimono – Japanese vintage shop in San Francisco, vintage red straw turban – vintage shop in Minneapolis, tassel earrings and statement necklace – shop in San Francisco, black tee – estate sale, black cropped pants and black heeled sandals – retail sales.
Linking up with Patti's Visible Monday HERE at Not Dead Yet Style, Catherine's #iwillwearwhatilike HERE at Not Dressed As Lamb, and Cherie's Shoe and Tell Fashion Link Up HERE at Style Nudge.