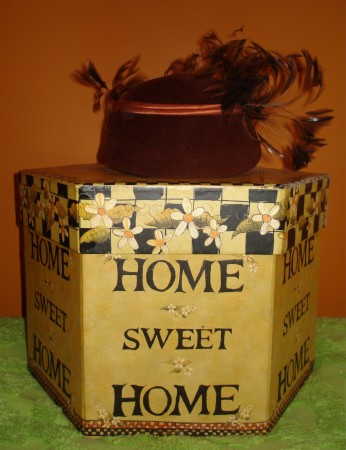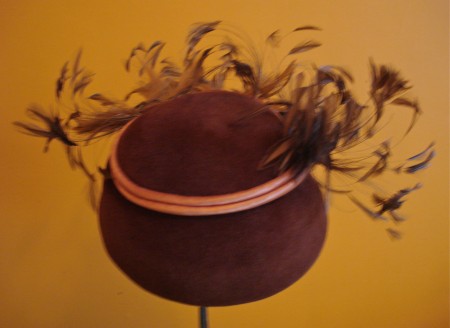 Photos by The Style Crone
Nelson and The Style Crone have been recovering from a very stressful hospitalization experience and it has never been so sweet to be home in our sanctuary.  Hospitals are not safe places to be, and it is best to leave as soon as is humanly possible.  Too many hospital acquired infections and too many medical errors!  Miraculously, Nelson is returning to his new normal, and 2011 is looking up.
The hat box above was gifted by a friend who knows that I store almost any item of the appropriate size in The SC's container of choice.  This box sits in the kitchen on top of the refrigerator and is the perfect place for crackers, nuts, or other comparable goodies. Hats or items related to hats dwell in nearly every room of our home, and the kitchen is no exception.  The hat in these photos is the chapeau I would choose today if I had the energy to put an outfit together.  A day without an outfit is very infrequent, but this hat's feathers sing in celebration of Nelson's release from a painful and traumatic event.