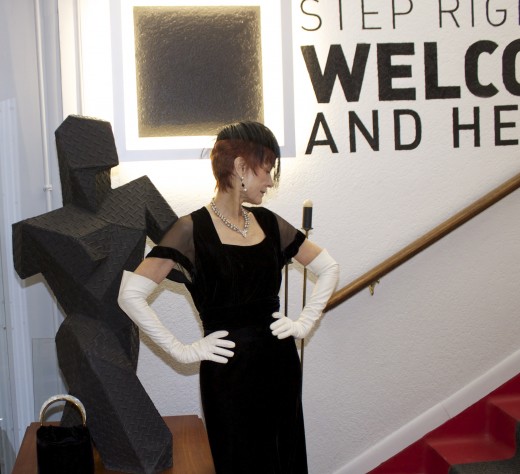 Today I transition to the age of 72, and I'm savoring every minute of this era.  I'm floating through it, treasuring it, feeling it with every breath that I take and release. I'm awake and alive and deeply engaged with the life that has been given me.
The cubist bust form composed of hard plastic resin and developed for use in a retail environment by Nanasai Japan for Greneker was my companion for this photo taken at Mod Livin' HERE.  I was attracted to its shape and how it dwells in space with confidence.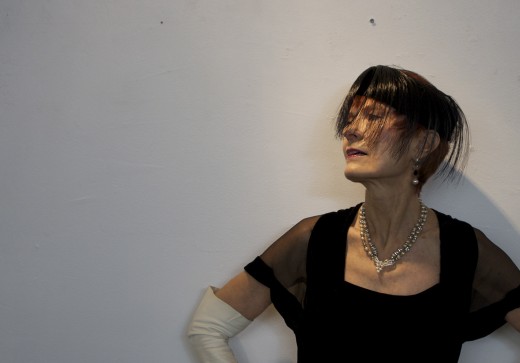 I'm filled with wonder and amazement with how my life is evolving.  I feel deep pleasure in the moment and passion for the future.  Though feelings of loss and sadness continue to visit at times, I believe this to be the human experience.  I'm coming to accept the mysterious continuum of feelings that accompany events in the present, reflections on the past, and thoughts regarding the future.
I seldom obsess about the changes that come with age or how long I will be here in my physical body.  I don't know how it happened!  Was it the accumulation of years of yoga and daily meditation? Was it the passage of time that calmed the deep and turbulent river of grief?  Was it the love of those who surround me, both face to face and online, and the deep affection that I wholeheartedly return?  Whatever the precipitant or combination of all of the above, I embrace life with all of my heart. A shift has occurred and I feel it from the top of my hat to the tip of my black suede pumps.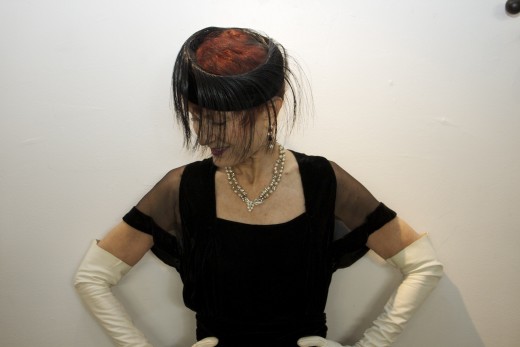 From my gloved hands and arms to the drape of my silk velvet gown.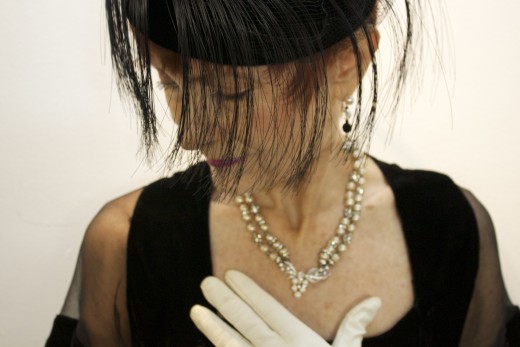 From my burnt ostrich feathers hovering from their velvet crown over my face like a veil to my pearl and rhinestone necklace created in 1982 by my dear friend Lonnie HERE, talented artist and deep thinker.  My gaze may be down, but in I'm looking up!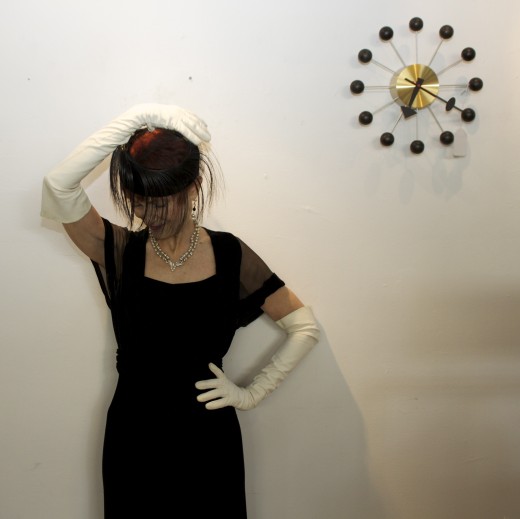 Photos By Daniel
I'm holding unto my hat, and I'm vowing to spend my time doing what I love to do. I'm ready to take risks and leap into the abyss, learn from mistakes that occur, move through fear when it inevitably arises and see where life takes me. Who knows what this year of inhabiting 72 will bring?  Whatever happens, I'm ready for the ride!
I'm linking up with Sacramento's Share-in-Style at Mis Papelicos HERE and Cherie's Shoe And Tell at Style Nudge HERE.