The Inspiring Debra Rapoport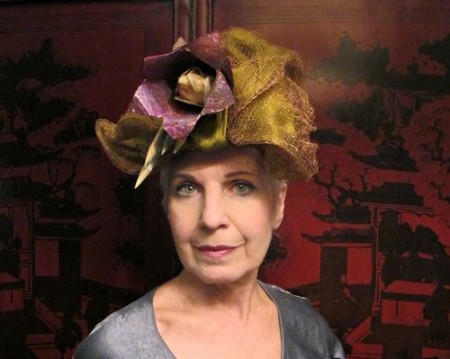 Photo by Aneta Genova of Bobbin Talk.
When I first saw Debra Rapoport on Advanced Style, a blog by Ari Seth Cohen about stylish and creative older people, I was immediately inspired, intrigued, and enthralled.  Her self expression reflects her apparent love of life and adventure. Debra now has her own page on Advanced Style, and her description states, "she is a working artist within the visual and healing arts."  She has also been featured in New York Magazine and Bust Magazine, the magazine for women with something to get off their chests.  Aneta Genova, the "fashion blogstress" of Bobbin Talk , has posted photos and videos of this amazing and elegant woman.  She always provides a feast for the eyes and her outfits are many times created, thrifted or gifted. The above photo shows Debra wearing a hat of her own creation. The Style Crone is grateful to the fashion blog world for introducing her to this woman of vision who is herself a vision.