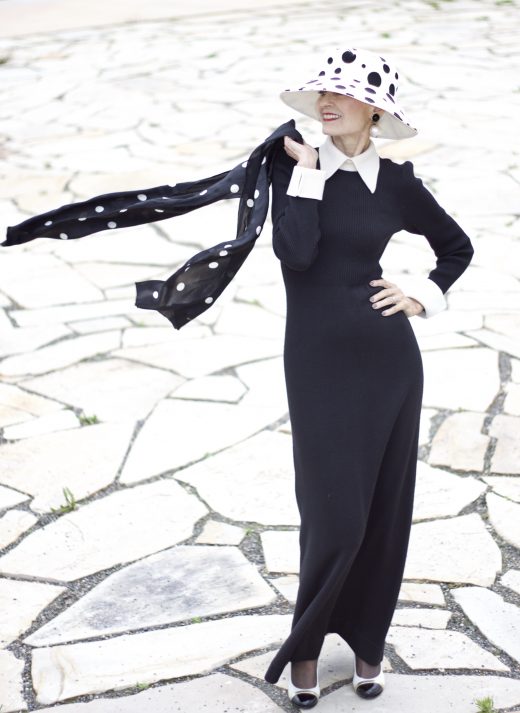 Sometimes I get a crush on a hat, and wear it several times in succession. That's what happened with this black and white polka dot fabric hat by Toronto milliner David Dunkley HERE.  Like any brief and intense infatuation, I became obsessed with its beauty.  It grabs my attention whenever I walk by the hat room, and it playfully visits my thoughts intermittently throughout the day.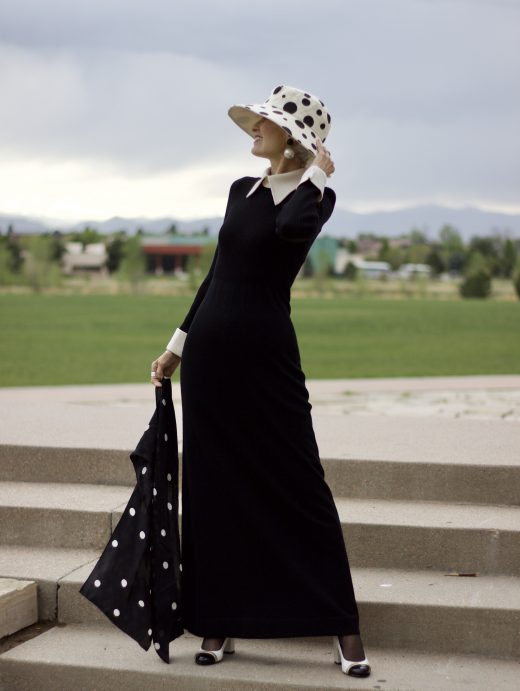 When this headwear phenomenon occurs, I become focused on outfit possibilities that harmonize with the hat that holds my attention. This polka dot hat offers versatility, because it can be worn with black and white or a wide range of colors.  Last weekend I wore it with bright orange!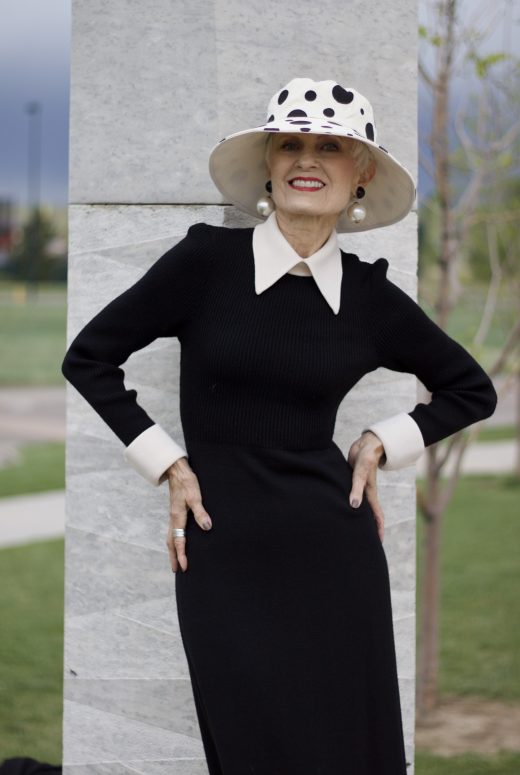 The "Elizabeth" is made of fine linen and can be rolled up for travel.  It's also a great sun hat and can be made of several fabrics. I love how it frames the face!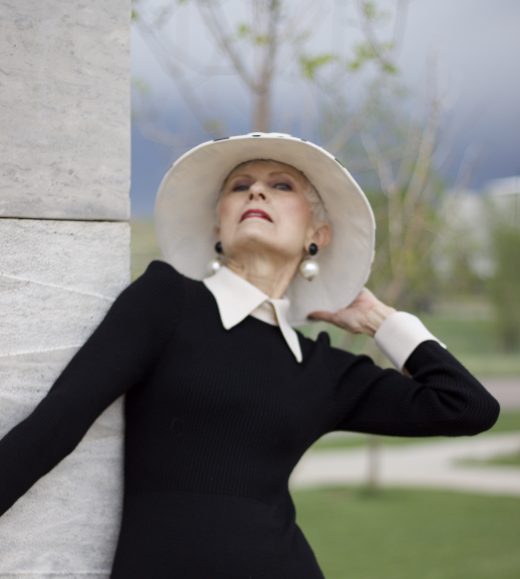 Magically, the linen collar and cuffs of this vintage black knit maxi dress mirrored the color of white of the hat.  The large vintage pearl and black earrings, black and white patent leather pumps, vintage polka dot scarf and red lipstick were chosen to accessorize the chapeau.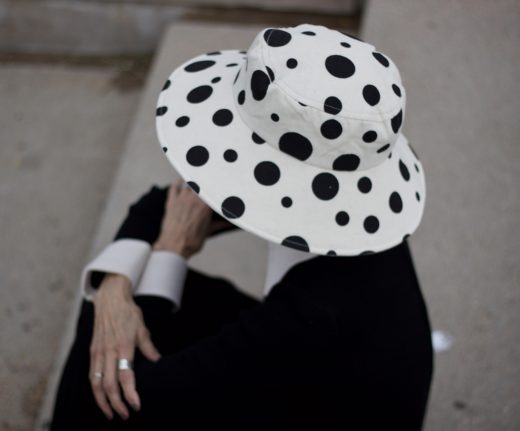 Photos By Daniel
Hat crushes come and go, but I always remember which hats have captured my heart, and they have a special perch in the hat room.  Have you ever experienced a hat crush?
Linking up with Catherine's #iwillwearwhatilike HERE at Not Dressed As Lamb and Patti's Visible Monday HERE at Not Dead Yet Style.